Using TogetherJS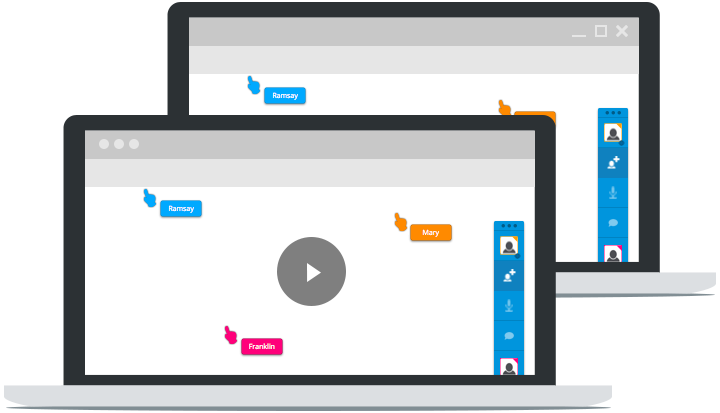 Last week I highlighted five awesome Mozilla technologies that most people have never heard of.  Before the Mozilla Summit in Santa Clara, even I (a Mozilla employee)  had not heard of a few of them.  One of the projects I was most impressed by was TogetherJS, a project created to allow for simple collaborative development between any number of users.  My favorite attribute of TogetherJS is that it's so incredibly easy to implement.  Let me show you how!
The HTML
Implementing TogetherJS only requires a script tag and an opt-in button to initiate collaboration:

<script src="https://togetherjs.com/togetherjs-min.js"></script>

<button onclick="TogetherJS(this); return false;">Collaborate!</button>

The TogetherJS(this) call initiates the library, displaying an opt-in dialog, and then users can see where other users place their cursor, click, change form fields, and modify page contents. The updates can be anonymous (yay privacy!) and effective!
What an incredible utility -- never has instant collaboration been so easy!  TogetherJS is a another example of how Mozilla is fighting to make not just development easier, but collaboration of all kinds easier.  The epic development sandbox, JSFiddle, has implemented TogetherJS to allow for easily collaboration and code experimentation.  Leave it to Mozilla to create an epic collaboration tool that's easy to implement!