An Open Letter to You, Webmaster II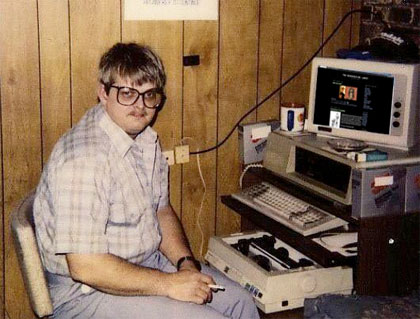 Dear Webmaster,
It's been over a year since I last wrote. Business is booming for me which reminded me to get in touch with you again. I'm shocked at the advancements you've made!
Wow -- you've gotten acquainted with JavaScript frameworks! In fact, it appears you've gotten so good with the popular JavaScript frameworks that you're using multiple in each of your client websites. I see jQuery, MooTools, and Dojo in the same page! Good idea -- the more frameworks you add to the page, the more plugins you can add without needing to code any JavaScript yourself. Well thought-out. I also see that you're adding JavaScript frameworks for simple getElementById() selection -- why not? I'm sure you'll use more advanced JavaScript on your client's website at some point, so best to include the libraries now.
I also noticed that you've completely dropped support of Internet Explorer 6. My favorite touch is the "upgrade your browser" message you've added to your client websites, no doubt without their permission. I admire your resolve -- why should you go through the hassle of spending an extra hour to make your site work in IE6? Let the visitor suffer and the client lose business -- you don't need the headache of dealing with IE6. Another intelligent philosophy.
You've obviously taken a search engine optimization class because I can see loads of keywords in every sentence within the content area. Writing content for the user is overrated -- writing content for Google? Brilliant! Who cares if the sentences are so bloated the visitor can't read them; they wouldn't have gotten to the client's website without Google! And I see that despite no search engines still supporting meta keywords, you're still selling them. The client doesn't know any better so we'll keep that between you and I. I also see that your page file names are stuff with 5-10 keywords...genius! Those will most definitely rank highly!
I see you've chosen to keep your CSS verbose. Shorthand CSS is clearly a fad that you aren't going to get tricked into -- clever thinking! Of course shorthand CSS is less code but hell, there's a lot to remember when you use shorthand CSS! And using text-transform to capitalize letters? Please! Why use CSS when you can simply capitalize verbiage with PHP's or easier yet, type in the text with caps-lock cemented down?
You've added your personal Twitter feed to your own website -- great! Sure you often cuss in your tweets and post links to inappropriate media but you SOMETIMES post web-relevant tweets which will help you gain clients. What's also impressive is that you've implemented Google Adsense on your website -- extra income FTW! Who cares if ads for other web design agencies are shown? They already on your website so they've found their desired vendor -- you!
Your website also states that you offer no phone support, only email support within limited hours per day. Now that's an idea based on convenience...not for the customer, but for you. An overwhelming theme with your services. And I understand completely -- you have a busy life! It's not fair that a client call and interrupt anything you're doing.
As always Webmaster, I appreciate what you do. A respected Senior Web Developer like myself cannot put food on the table without help from people like you. You're a dying breed, Webmaster. Stay strong my friend -- serious Web Developers like me need you out there.
Sincerely,
David Walsh
Senior Web Developer