Welcome to My Office

For many developers their office is their home away from home -- hell, some developers are at that office more often than they're at home.  For that reason most of us take great pride in our offices, keeping them as tidy (...or not) as we'd like and injecting as much personality and comfort in said office as possible.  Whether it's a home office, cube, or coworking space, we need it to be pleasing to us for the sake of good work environment and sanity.
I get asked about my office quite a bit so I thought I'd share with you what my office looks like, what's in it, and how it keeps me productive!
Note:  I've chosen to write this post looking "left to right" in my office.
Office Location
I work remotely and have chosen to have a home office instead of use a coworking space -- I'm a homebody that, despite the interruption caused by family, love to be there for them.  My office's location within the house isn't ideal -- it's right off of the front door.  Lots of traffic and noise but I'll show you how I deal with that in a moment.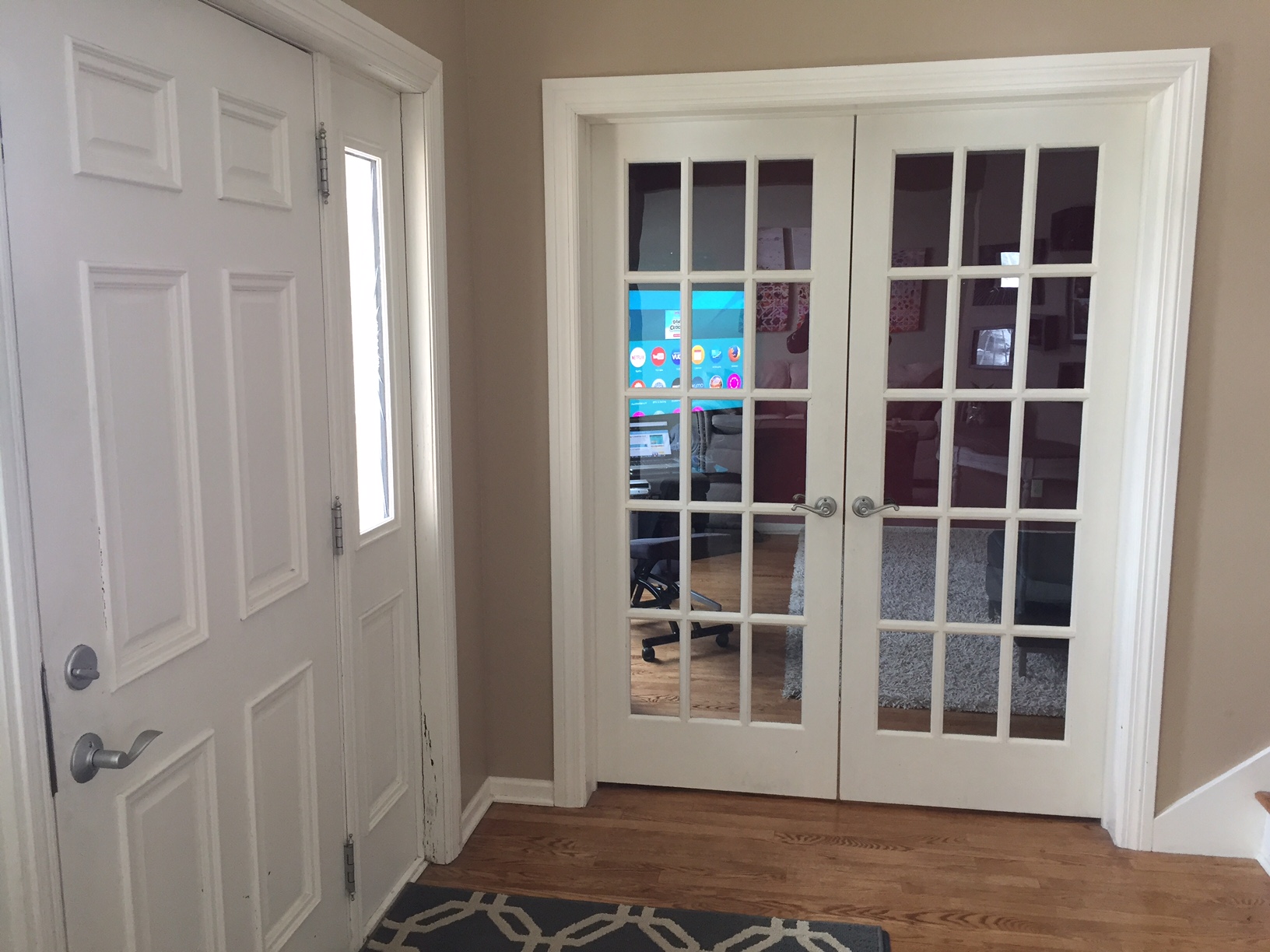 I love the French doors but they give me the feeling that I'm being watched; maybe that's what keeps me on task most of the time.
Beer Beverage Fridge
Having a beverage fridge in my office is a blessing and a curse.  I enjoy the fridge because it allows me to stay in my office and avoid distraction when my wife holds play dates for the kids or my mind simply starts to wander.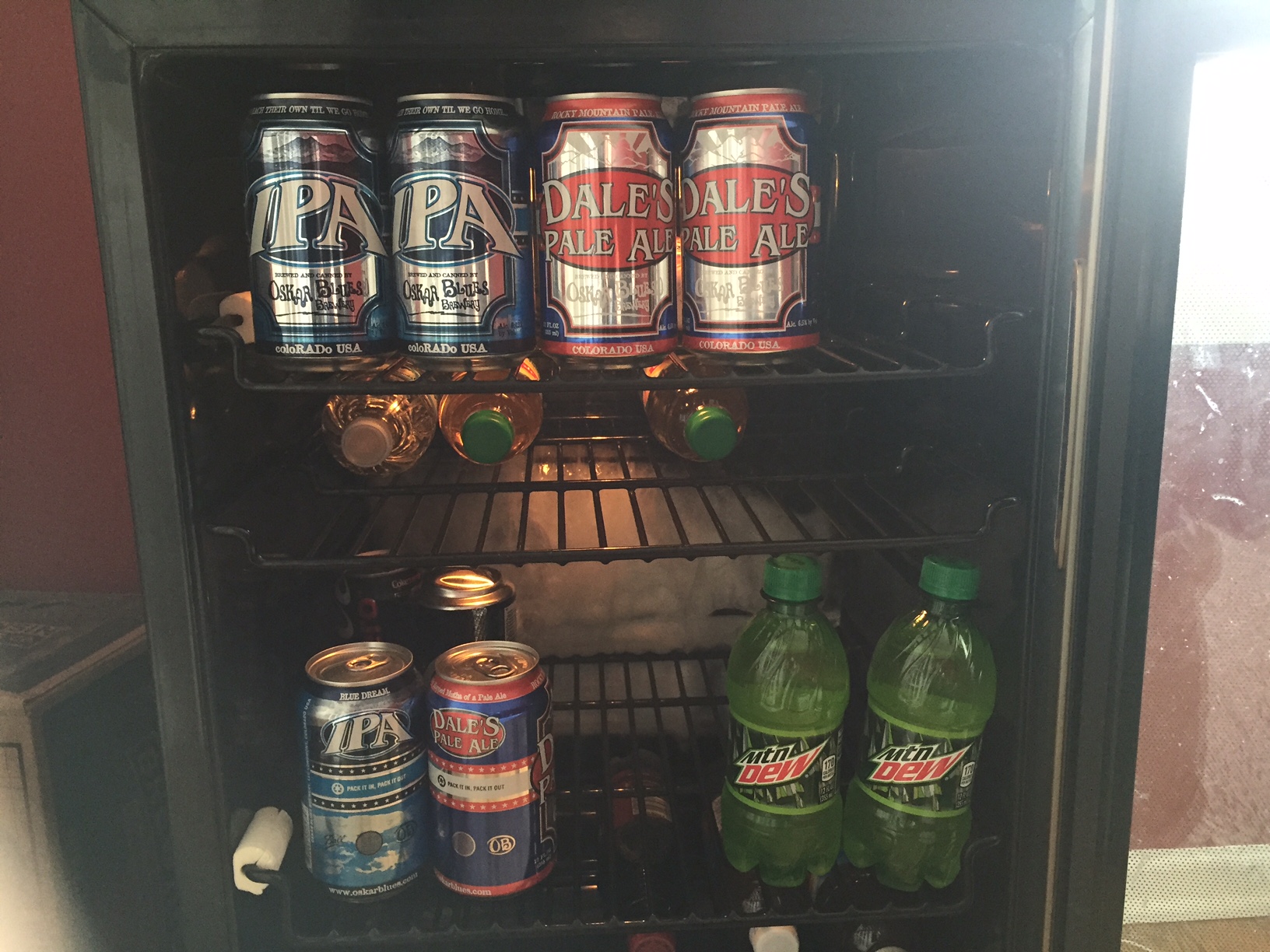 Where the fridge becomes a temptation is when I have it stocked with my favorite beer or wine.  I try to avoid caffeine due to crash and usually opt for Gatorade or sparkling water.  Today I have a few solid brews in the fridge so I it may be a crazy last hour of the day!
Note to self:  clean out that ice in there and stock this thing up!
(Standing) Desk
My Jesper standing desk and ergonomic chair are the best $300 I've ever spent.  I find that I'm usually sitting (get off your ass, Walsh!) and the chair forces me to keep good posture and the padding is a pillow for my knees and backside.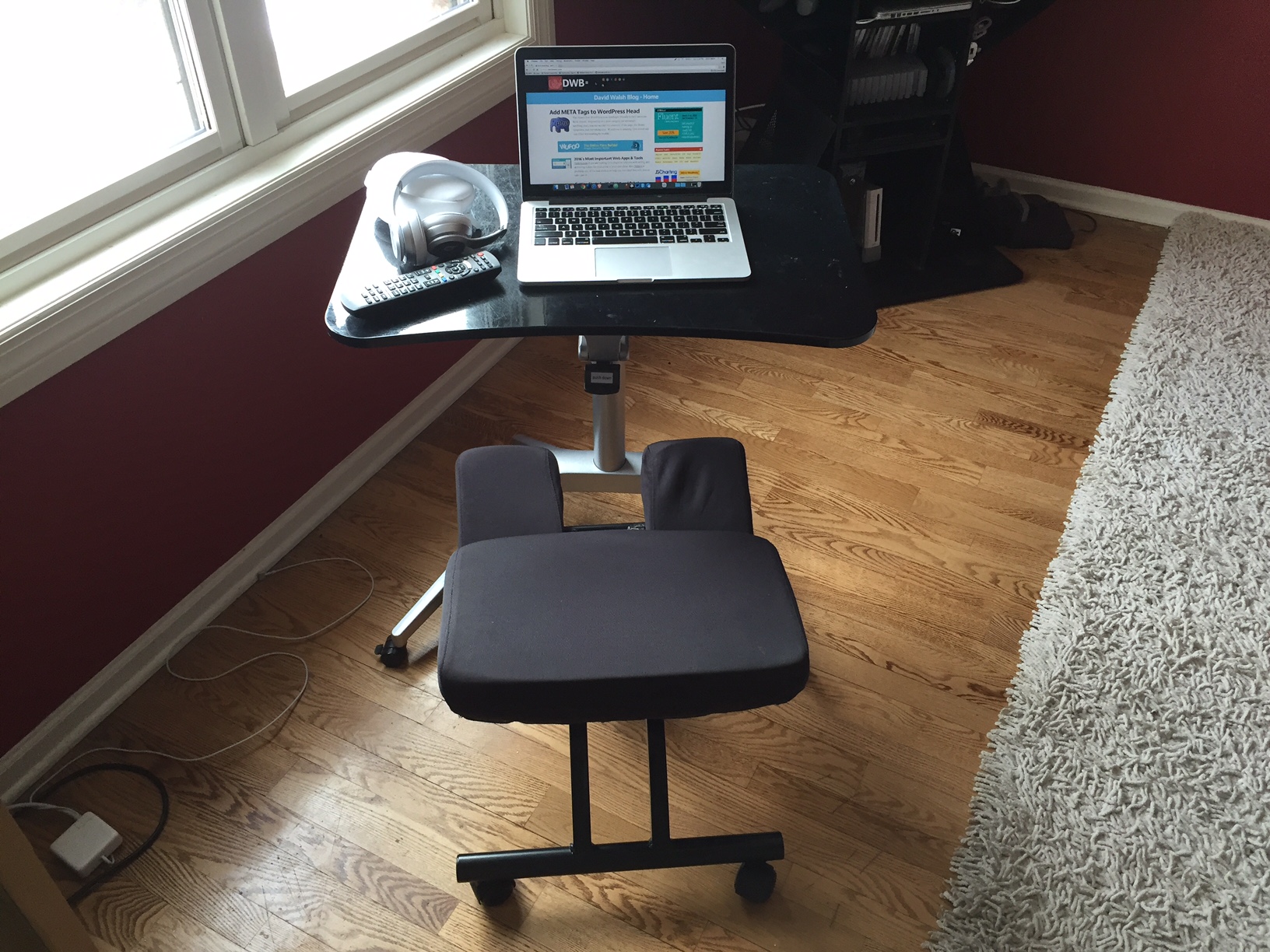 Both the desk and chair have wheels so it's easy to move around a bit depending on if I'd rather work near the window or closer to the TV.  To deal with the noise around the house I have a sweet set of Beats by Dre headphones.  They kill much of the sound in the house so I'm able to work peacefully, even when I don't listen to music.
Window
My first job had me stuck in a cubicle for over eight hours a day with no view of anything but a wall and partitions;  I told myself I'd never work in an environment like that again.  My office has two nice, big windows that give me a beautiful view into the Cul-de-Sac.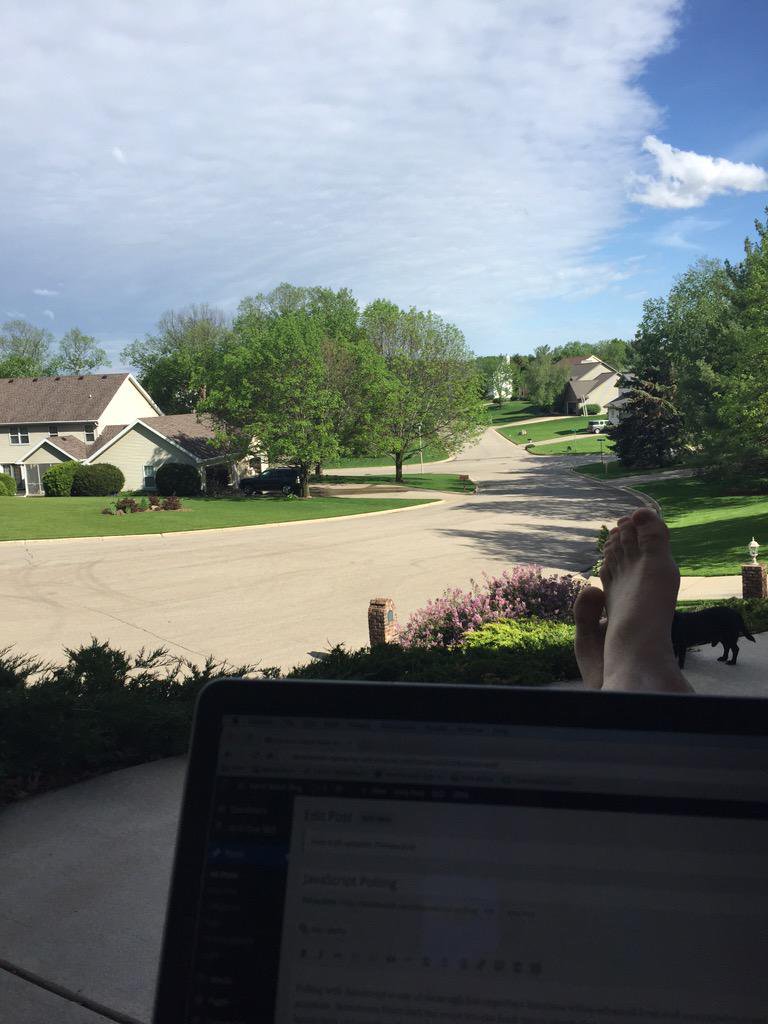 Combine the view with a glass of Champagne on Fridays...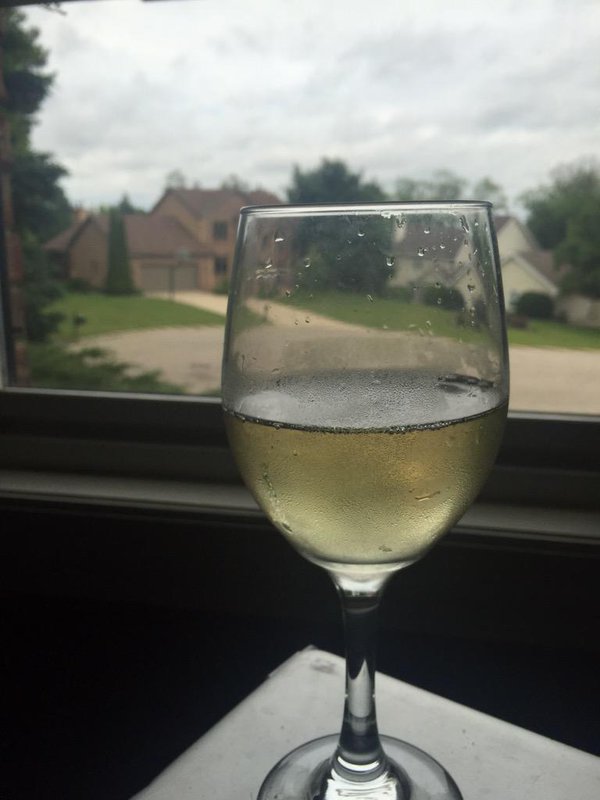 ...and I think I'm well on my way to getting past my cubicle PTSD.
TV & Game Systems
My new role at Mozilla has me creating, testing, and optimizing HTML5 apps for Firefox OS TVs.  The TV provided is the Panasonic 60" 4K Ultra HD Smart TV.  The picture is beautiful and Firefox OS has been getting very positive reviews.  At present the TV is not mounted but will be soon.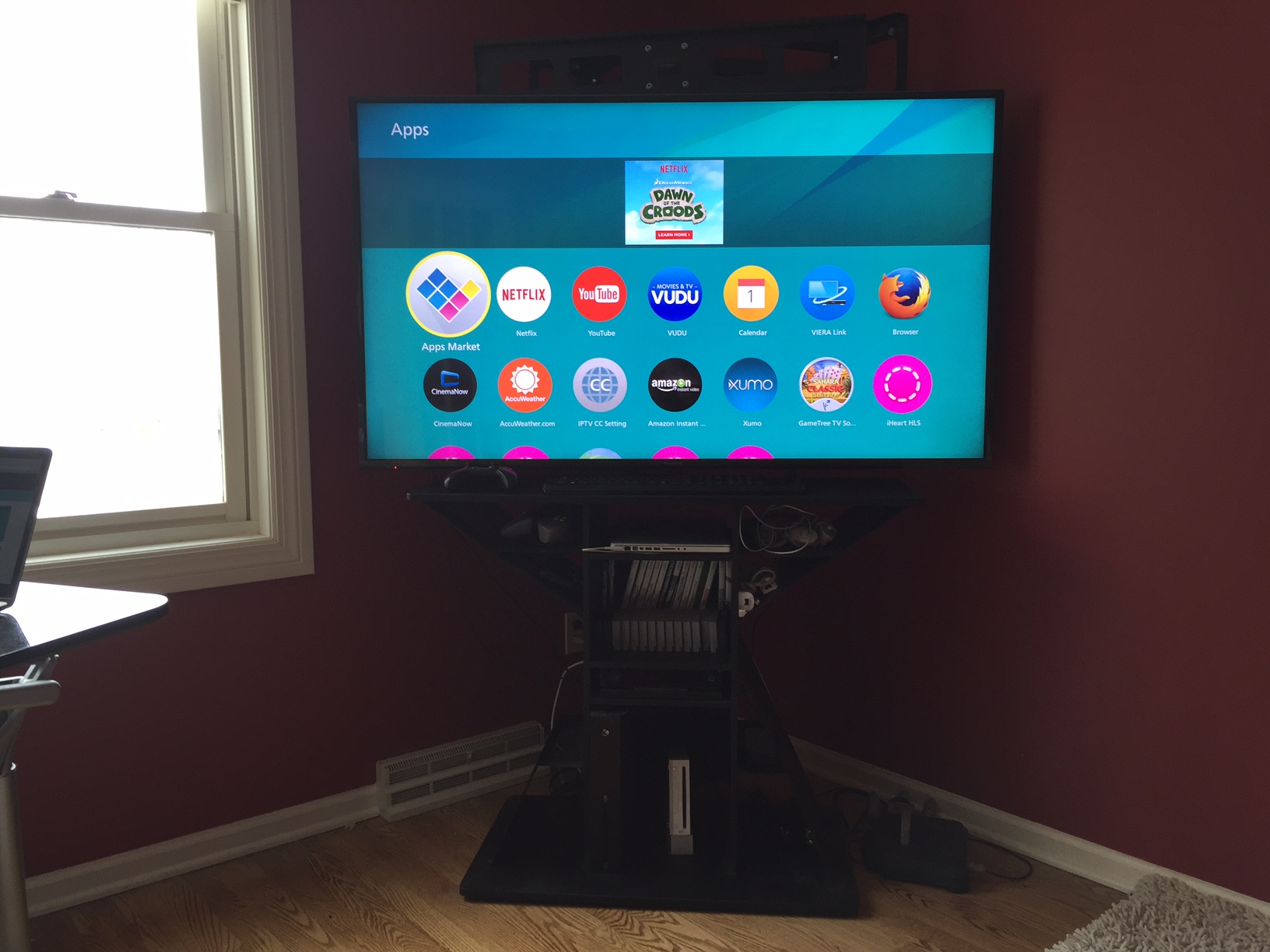 Along with the television I have a Nintendo 64, Nintendo wii, and an Xbox One.  I rarely get to play games anymore (I'll occasionally fire up Call of Duty during lunch) but they all purr on this television.  I also have a Chromecast in this room which I rarely use.
Couch
Since my office is visible to anyone that walks into the front door, I want it to look presentable to friends, family, and other guests.  The white rug and black couch, along with my Firefox friend, should hopefully make the room look like more than a nerd's office: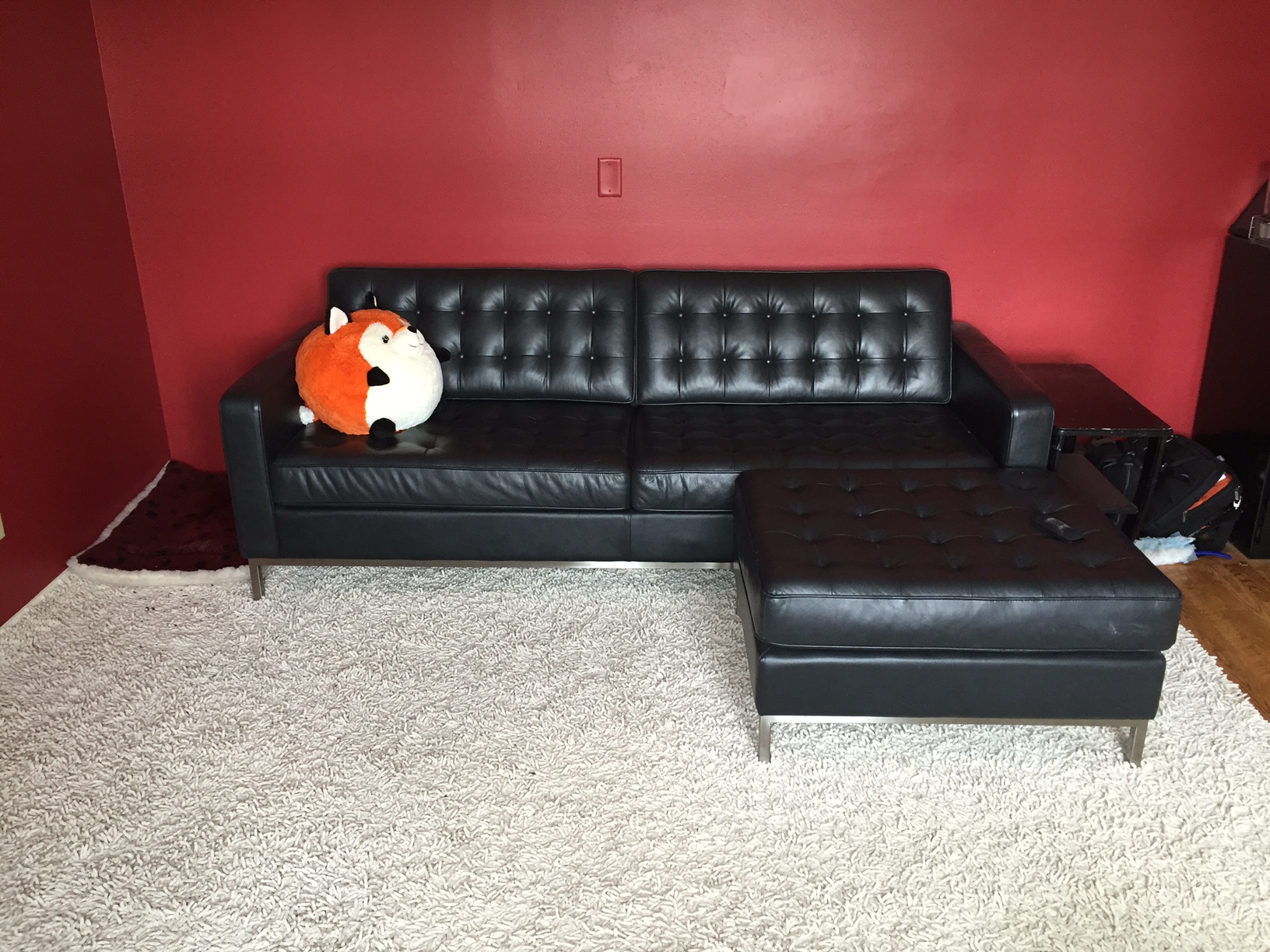 I don't get as many headaches/migraines as I used to but the couch makes for a good resting place when one hits.
Tea & Coffee
I'm trying to stay away from coffee but that has led me toward tea.  In any case my office has a basic Keurig to make whichever drink I choose.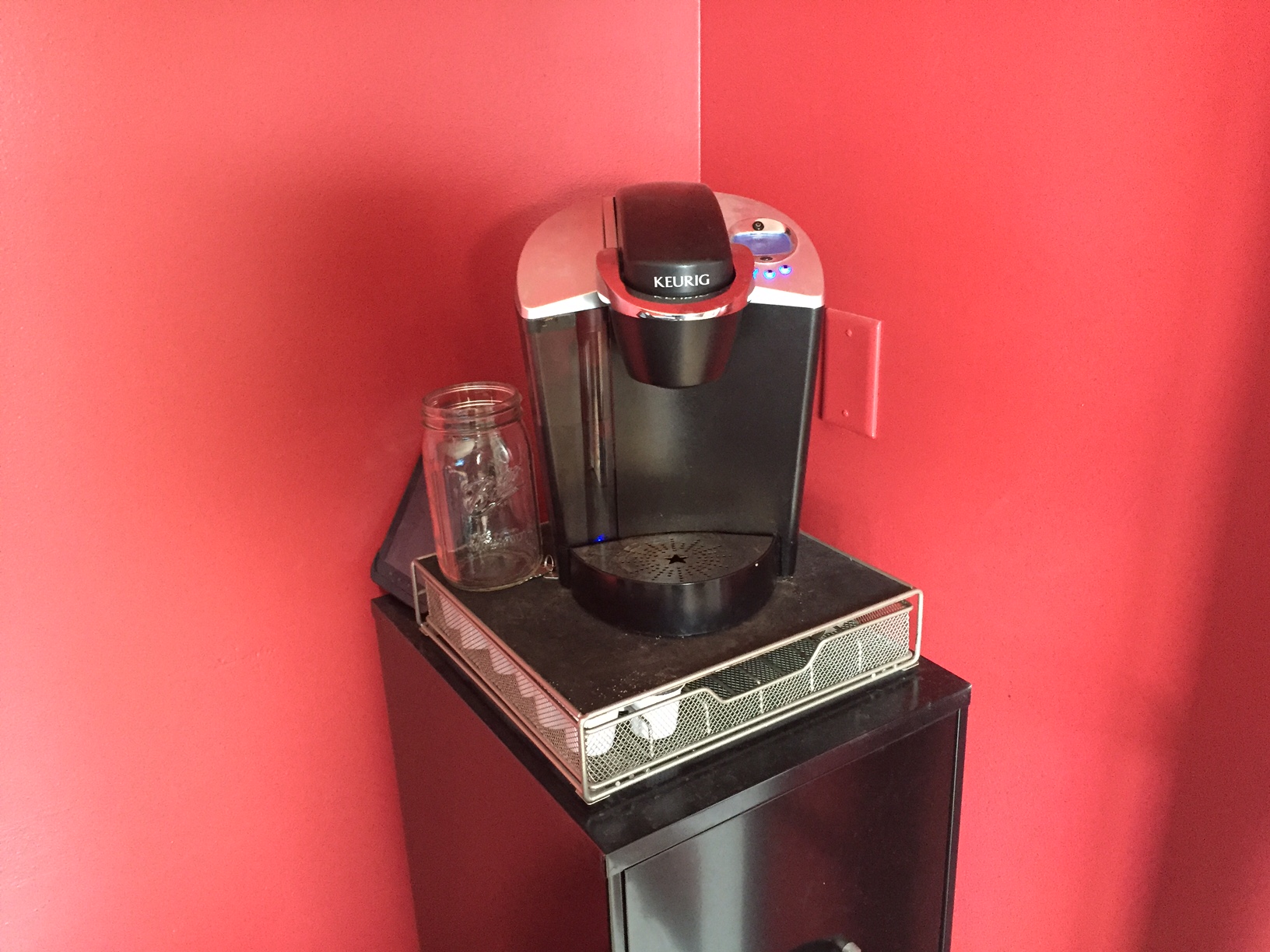 Beer, wine, tea, and coffee in my office?  I have the entire day covered!  Here's a final look within my office from the opposite wall: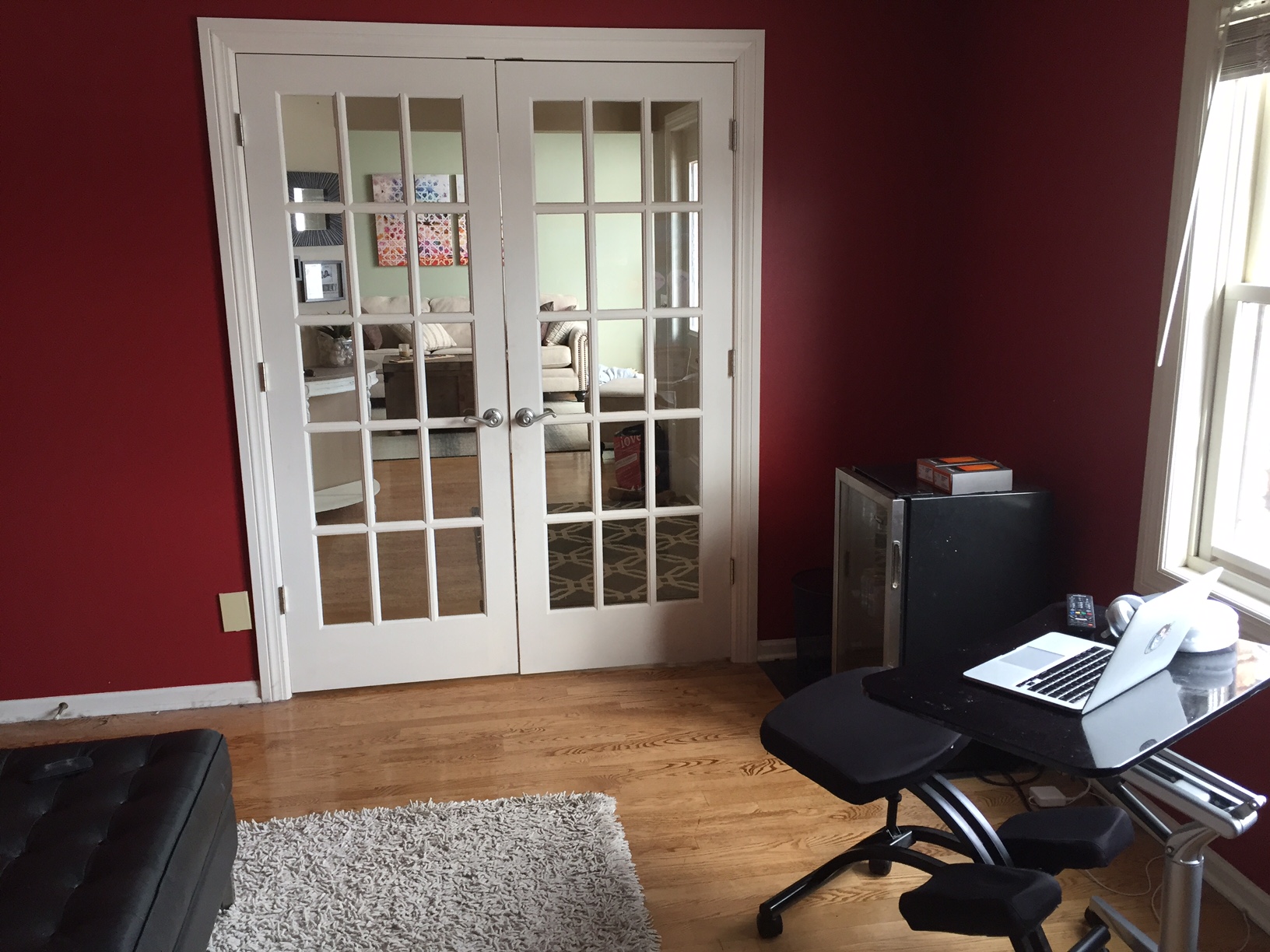 I love my office and don't have anything I'm looking to add.  I was going to frame Arsenal or Real Madrid signed jerseys on the walls but I enjoy the room's simple but modern look.  Let me know if you have any ideas, and thanks for stopping by my office!