One Month Without Cable TV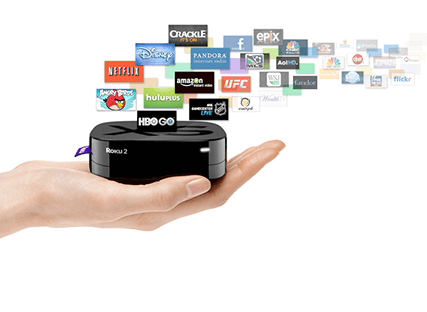 I ditched DIRECTV about a month ago.  There were many reasons for doing so, a few including:
I live in Madison, Wisconsin and it gets very cold and snowy each winter.  Whenever one of these storms would hit, I'd have a hard time getting reception for days.
My base package was $89/month and I didn't watch any of it;  I needed that package, however, to be able to order the soccer packages, which cost me another $35/month.
I was being charged ~$20/month just to "rent" the boxes
I was able to swallow that pill for a while but I snapped a month ago.  Why was a paying so much?  I had justified it by telling myself "It's only $30/weekend to see loads of European games" but why should I pay $120+/month just to watch the $30 product I wanted?  Ridiculous.  I cancelled DIRECTV  and bought a Roku and a AppleTv.  For about the price of one month of DIRECTV service I bought one-time media products.  A few thoughts about my experience without major media outlet entertainment so far:
I didn't miss the basic channel package and I don't now.  I may miss a Monday Night Football game here or there but there's really not much to miss, even on the major networks...
...though I can say this easily because of my Netflix subscription;  Many people Netflix is too lacking but if you can't find anything to watch, you're being a diva.
I much, much favor the Roku.  Its open app platform and store makes finding apps easy and enjoyable.
How the AppleTV doesn't yet have an App Store is crazy.  Their app choices are incredibly limited and an App Store and open environment would fix that quickly.
The AppleTV interface is still much better than Roku's.  Too bad their content doesn't compare.
Roku's iPhone app is incredible -- a must-have owners of both.
Roku's app language, BrightScript, looks inspired by Visual Basic.  In an emoticon... :(.  A JS/HTML/CSS-based API would have been way better.
Since the AppleTV remote works for both the AppleTV and MacBook, my remote has a fun time adjusting the MBP volume and ATV navigation at the same time.
I've been able to find HD streams of the soccer games I want to watch via Twitter.  I've not yet been able to push them to my big screen TVs yet but I can watch them on my other MacBook just fine.
My whole don't-buy-content-from-iTunes sort of backfires with my AppleTV.
I can't see the cable TV business model lasting too much longer.  I know that networks are pleased with where cable TV networks have taken them but private network streaming has to be coming soon.  Paying for channels you don't want will soon come to an end.
In fact I'd gladly pay for ABC/NBC/CBS/FOX Roku apps despite them being available via air in the US.  Just so getting them is easier than bunny ears.
I read that Apple bid for Premier League rights in the United States a few years back;  serious statement of intent but no dice.
Those are just a few thoughts from me.  Anyone else own a Roku or AppleTV?  I'd love to hear your thoughts!