The Truth About Production Testing
Testing on production environments is something you must do but really, really would prefer not to do, right?  You can do some incredible damage in a short amount of time if you aren't careful, and when things do run smoothly, you think to yourself "Why even take the risk?  I should just do this on the staging server and call it a day!"  Well, you can't get around automated and manual testing on production, and this image seems to represent what it feels like to do testing on production: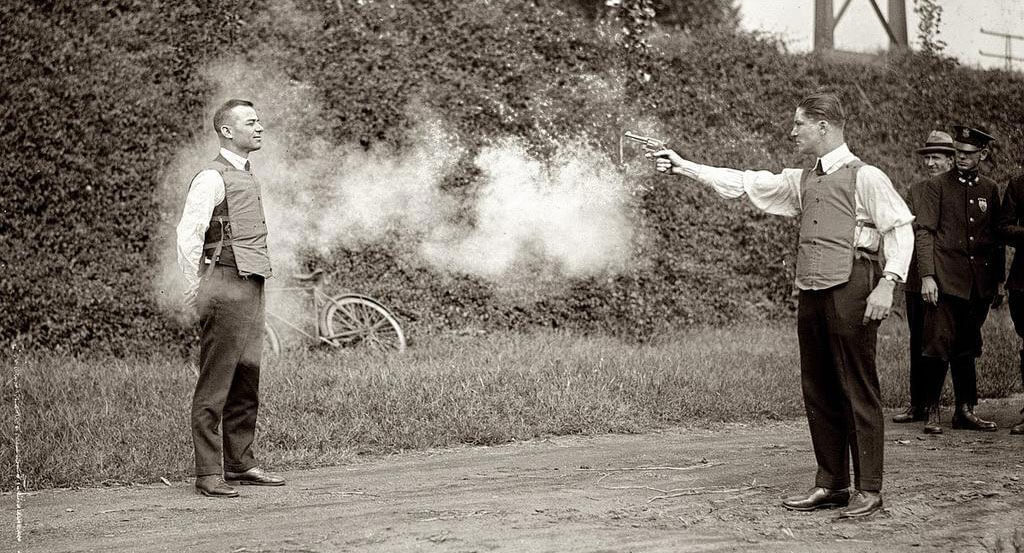 That's the first bulletproof vests being tested ... on a living human being.  If you don't see the parallel between that photo and production testing, you don't have a sense of humor.  Tread lightly when testing on production, people:  you could end up shooting yourself down quickly!