Integrity: Link Checker for Mac
I usually don't post about desktop applications because, quite frankly, I make my living creating awesome web apps.  I did, however, recently stumble upon a free utility which searches for broken links within a website.  That utility is the awesome Integrity application for Snow Leopard.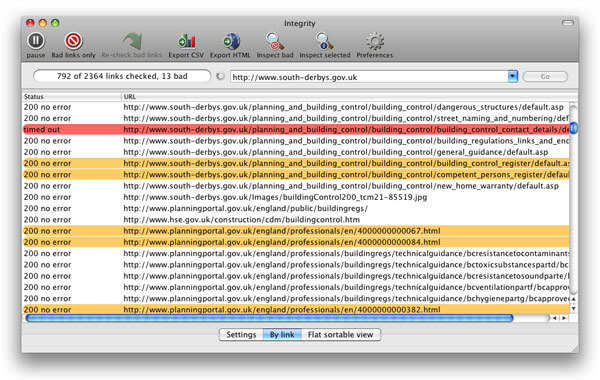 Integrity is simple as hell to use and gets results quickly.  The UI is simple so there's no mistaking which links were good and which links were broken.  You can also direct Integrity to ignore querystrings, check for unique page titles, check external links, find broken images, and more.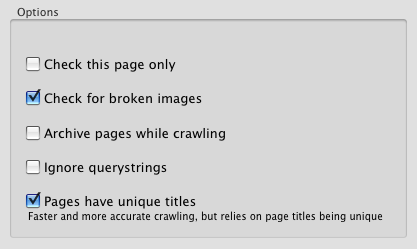 You may be asking why I didn't use a web service and the answer is simple:  I needed to check a website that was setup on my local Apache server.  Integrity flawlessly crawled my local app and found broken links I would have otherwise missed.
If you write medium to large sized web applications, this application is a must.  Go grab it and support its author, Shiela Dixon.