httpstat: Simple cURL Stats
There are a lot of tools out there that do great, advanced things but present them as well as they could be presented.  I wont knock cURL for anything -- it's an amazing tool many of us can't live without;  what I will say, however, is that it's nice having tools on top of cURL for better presentation or extended functionality.
I recently discovered httpstat, which is a single python file which (simply) graphically displays request event timing, from DNS lookup to content transfer:

python httpstat.py https://davidwalsh.name/page/1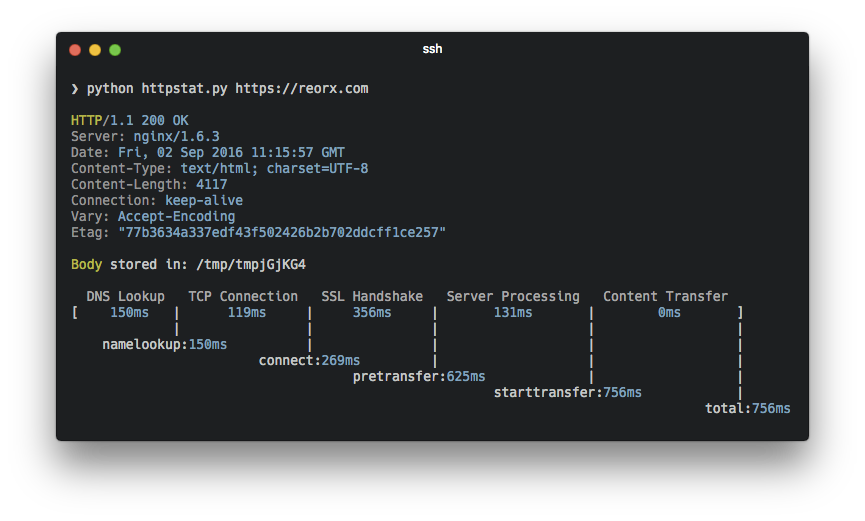 What you get in the end is an ASCII table showing how long each step took.  Of big interest to me is the "server processing" step -- if this number is large, you can probably do some things to your code or server to speed things up.
Grab httpstat and check out your site speed -- you might not be happy with the numbers!