How to Sniff & Disable Firebug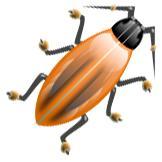 If you're a hardcore Web Developer like me, you're probably well aware of the excellent Firefox plugin known as Firebug. Firebug's built in tools for monitoring and debugging CSS, HTML, and JavaScript/AJAX can improve development time efficiency exponentially.
As great as Firebug is, using Firebug does have its disadvantages while browsing websites that perform numerous AJAX requests. Firebug chokes on trying to analyze and display all of the information that it can make Firefox hang up. This, of course, is followed by [CONTROL] + [ALT] + [DELETE] and a restart of Firefox. Two such websites that warn users about this problem are Gmail and NetVibes.
If you fear that a website you are developing could cause problems for visitors with Firebug enabled, you have a few options for preventing problems.
Sniffing Firebug and Displaying A Message
The following JavaScript sniffs for Firebug. You could use this to display a "Please disable Firebug..." type of message.
if (window.console && window.console.firebug) {
	/* firebug found! */
}
Disable Firebug Functionality
The following JavaScript code doesn't disable Firebug but renders some problem functionality useless. The following snippet of code was taken from Yahoo! Media Player.
if (! ('console' in window) || !('firebug' in console)) {
    var names = ['log', 'debug', 'info', 'warn', 'error', 'assert', 'dir', 'dirxml', 'group', 'groupEnd', 'time', 'timeEnd', 'count', 'trace', 'profile', 'profileEnd'];
    window.console = {};
    for (var i = 0; i < names.length; ++i) window.console[names[i]] = function() {};
}