The Truth About Code Review II
Code review is an essential but sometimes funny part of creating an awesome product or open source project. Of course your project has standards and the developers are all relatively professional, but sometimes developers still don't quite believe in the same coding styles and methodologies. Nothing provides more evidence of that than this code review comic.
Of course sometimes code issues bleed out of methodology issues and into the "hey, this is just crap code" territory. Enter this beautiful comic: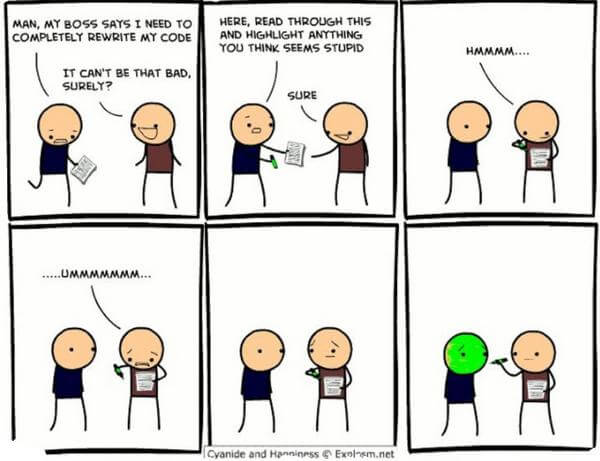 Even if you consider yourself a coding expert, you know you write some crap from time to time. We all look back at older code and cringe. There's nothing wrong with it though -- simply identify, admit, and enhance!
Image from Explosm.net!