The Truth About Code Review
Code review is an essential practice for organizations that cater to large amounts of traffic and want to ensure maintainability throughout a team of developers.  Of course that doesn't mean that every developer on the team thinks and codes the same way, so code review (in many cases) is in place to ensure that the code has no loose ends or security holes.  If there was ever an accurate illustration of code review, this would be it: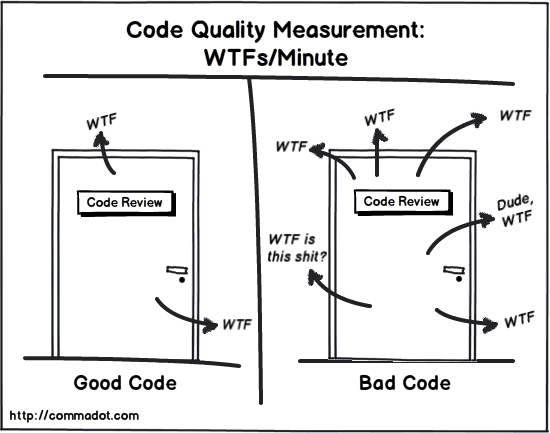 No one is ever completely satisfied with each piece, but as long as there's nothing insecure or dysfunctional, it's usually best to let it pass.
Image source: http://commadot.com/