The Truth About Blog Comments
As much as we all love the freedom that the internet provides us, it also breeds loudmouths with keyboard muscles.  You spend an hour writing a blog post, some jackass spends 30 seconds glossing over it and bashing you.  This image so perfectly represents an unfortunate minority of blog commenting: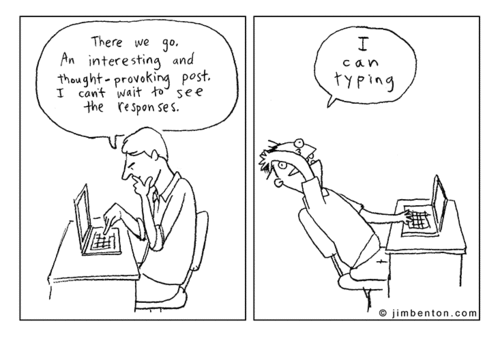 Just something to keep in mind before you submit comments on any site;  commenting negatively automatically discredits you.  Instead, use a positive tone to voice your disagreement and provide a suitable solution or argument!