Giveaway: 10 David Walsh Blog USB Drives!
Whenever I get back from a developer event like a conference or Mozilla meetup, my wife immediately sounds the "nerd alert" horn.  Why?  Because I loooove getting schwag, and my office and wardrobe would attest to that.  I was pretty excited when USBMemoryDirect got in touch with me to see if I wanted some David Walsh Blog drives made up.  Um...yes, why yes I do.  I have 10 David Walsh Blog USB drives to give away to those that would like one!
USB Drive Creation Process
I had a bunch of USB drive types to choose from but I went with the credit card/business card shaped USB because they're easy to transport at all times.  We sent a few detailed proofs back and forth and come up with this: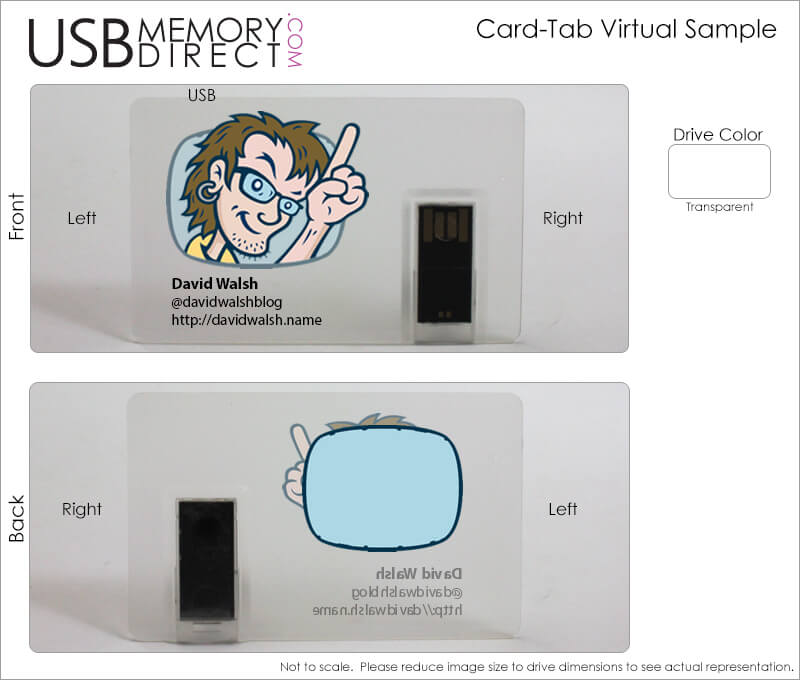 It's quite slick and there's a bit of a 3D effect because the blue outline is printed on the back of the card.  The card also features my blog and Twitter information so it's a nice piece of marketing too.
Win a Drive!
I'll be doing a random drawing of winners.  To enter, like USBMemoryDirect's page on Facebook and comment within the post below.  Remember to use your real email address as I'll be in touch to get shipping address information.  Sorry, United States shipping only.  Good luck!