Upcoming O'Reilly Velocity Conferences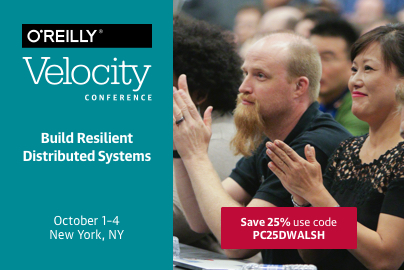 Velocity Conference is one of those conferences that every type of software industry specialist should go to, and I say that as a front-end developer.  Velocity covers a host of important topics:  security, performance and scaling, devops, leadership, and more.  While I love nothing more than burying my head into a text editor, a recognize that security, performance, and essential team skills like leadership are important for career growth.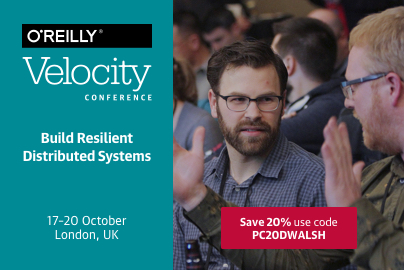 Velocity Conference is hitting two amazing cities this October:  New York, NY, USA (October 1-4) and London, England, UK (October 17-20).  You'll hear from diverse speakers from prominent organizations like Google, Netflix, Dropbox, Pinterest, Microsoft, Fastly, Intel, and more!
25% Off Discount Code: PC20DWALSH
As always O'Reilly hooks readers of this blog up with an awesome discount:  get 25% off with code PC20DWALSH.
A huge thank you to my excellent Sponsor, O'Reilly, for hooking up my readers!