Tips for Choosing The Right Web Host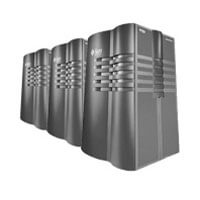 Having created over 100 websites for my current employer, I've "worked" with probably close to 50 different hosting companies. I use the term "worked" with loosely because a majority of the hosting companies have been incompetent, showing no regard for their customers and accepting no responsibility for sub par hosting and uptime. Before launching a website, we generally move our customers to a host we prefer and know we can work well with.
I've created a checklist for choosing the right web host for a project and wanted to share it with fellow web developers. Ordered by importance, the checklist is as follows.
1. Does the business offer 24/7 PHONE support?
"Phone" is capitalized for a reason. Lack of phone support is becoming more and more common. Many hosting companies prefer to stick with email for a few reasons:
They don't have to hire as many persons for their tech support center
Speaking with someone via email takes the human element out of support, so it's much easier to tell someone "your problem, not ours"
They can outsource their support without appearing to do so
They can take longer to provide support -- a phone call would require an immediate resolution to the problem
DO NOT choose a web host that does not offer complete phone technical support.
2. Is hosting the business' primary service?
Many small business get suckered by their ISP into also using their hosting services -- terrible idea. ISPs generally have enough customers (especially cable companies like Charter and Comcast) that losing one means absolutely nothing to them, especially if hosting is cheap. Stay away from companies that claim to perform too many services -- that usually means that their techs aren't solely focused on hosting support.
3. Is the host flexible in its server types, supported languages, and features?
If I had a dollar for every time a host told me that they couldn't add a PHP/PEAR library or wouldn't allow mod_rewrite, I'd be a rich man. Projects don't always go as planned and flexibility within your web host is a key component in picking where the site will live. Flexibility generally means a slightly higher price; pay it, because you may pay a steeper price if you don't.
4. Does the host keep customers informed about server maintenance, new services, etc.?
True story. On Tuesday, November 7, 2007, a customer called and told me that their website was down. Sure enough, I typed in their URL and saw nothing but a MySQL error on the screen. I called the host (which I will keep un-named...here) and the verbal tango went as follows:
Me: Hello, my customer's website appears to be down and showing only a MySQL error.

Tech: Ah, yes, we disabled MySQL throughout all of our servers.

Me: Excuse me?

Tech: We had a security audit and so many peoples' databases were getting injected due to insecure code that we decided to disable MySQL.

Me: Neither myself or my customer received any sort of warning that this was going to happen.

Tech: Right, we didn't have time to do so. We did, however, schedule enough tech persons today to deal with the fallout. Let me enable MySQL for your account again.
I started a hosting transfer the next day.
5. Does the host provide an easy, functional control panel?
A hosting control panel is an absolute must when choosing a host. Some hosts use third party control panels like Plesk or cPanel, some have their own custom control panel (GoDaddy and Dream host, for example). Without an adequate control panel, you could find yourself at the mercy of a slow tech support staff just to make a basic change.
The above questions are the most important to ask yourself before choosing a host. Others include:
Where, physically, is the host located? Down the block or across the country?
Do they provide adequate space and bailboxes/forwarders for email?
Is tech support outsourced to foreign countries?
Can you get a direct phone number to a tech support person you trust?
Can you connect to the database using a desktop application?
Don't Be Fooled By Numbers
Hosts do a number of a things to fool a prospective client, such as:
Provide boat loads of bandwidth and disk space -- if you don't need TB's of bandwidth, don't be impressed by the number.
Twenty 9's of uptime. All hosts promise 99.9999999% uptime. Why? Because nothing binds them to that number. You can't sue them if your site isn't up that percentage, so they can promise anything.
Cite "rate-a-host" websites that say that have high approval ratings. Most "rate-a-host" websites are loaded with affiliate links which tells you they only recommend hosts to get a percentage of YOUR money.
Dirt cheap pricing. When it comes to web hosting, you usually get what you pay for.
So Who's Good?
In my experience, the following web hosts make the cut:
So Who's Bad?
I wont be using these hosts again:
Charter / Comcast / TDS - Cable companies shouldn't legally be allowed to offer web hosting.
CoreComm - Another ISP that provides sub par, unreliable web hosting
Cedant - Consistently sliding down-hill in the support department
Infinology - Once took 45 minutes on the phone with a person to cancel my account.
There you have it -- my hosting guidelines in a nutshell. Please note that we only put our customers on GoDaddy hosting. All of my poor experiences with hosting providers is due solely to inheriting old websites and trying to either maintain the hosting or move them away from the old host.
Lastly, note that I ripped "rate-a-host" websites for trying to collect referral money and then I referred to my DreamHost coupon. In the interest of full disclosure, I do get a small sum from that referral. You will, however, note that this website is hosted on DreamHost, so I'm not simply trying to collect a referral. I wouldn't host on DreamHost if I didn't like their service.