What If: TinyURL Sold to a Porn Company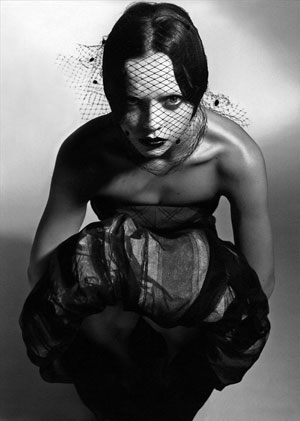 Disclaimer: TinyURL has never been rumored to be sold, especially to a smut website. I use TinyURL in the title because it's the most well-known URL-shortener on the internet. It's used by Twitter and, to my knowledge, it was the first service of its kind.
I've been thinking quite a bit about URL-minifying services lately. Let me point out a few obvious facts about URL-minifying services:
Due to Twitter's growing popularity, these services are becoming more important...
...and are popping up all over the place.
They're of great convenience when trying to cut down on the number of characters in a large string.
The internet is highly invested in them already.
So these services should be considered great, right? Wrong. These services scare the hell out of me...and should scare you too.
Imagine a URL-minifying service going down. Even if it were only for a few minutes, sites all over the internet would be loaded with broken links and frustrated users. What would be worse than a URL-minifying site going down? A URL-shortening site being purchased by a porn company. What a disaster that would be. And the idea of this happening isn't that far out. It takes very little effort to create a URL-shortening service.
Imagine that you created a URL-minifying service, if gained some popularity (Twitter being the ultimate popularity), and you get approached by Larry Flynt. Mr. Flynt will give you $3 million for the keys to your URL-minifying castle. Tell me you wouldn't take the money and run.
Imagine now that Mr. Flynt replaced all correct link redirects with the most disgusting pornographic links out there. You're at work and click on a link...WHOA! You're sitting around the computer with friends, click a link and....WHOA! You're showing your mother-in-law the present you want to get your wife for her birthday and...WHOA! GROSS!
What's stopping this scenario? Nothing. Nada. TinyURL, Bit.Ly, U.Nu, Tiny.CC, or any other service could go down or sell out in a heartbeat. If I were Twitter's creator, my first order of business would be immediately creating my own URL-minifying service. These services hold much more power than we think.
What do you think? Am I overreacting? Have I hit it on the head? Please share your thoughts!