Show Hidden Files in Mac Finder
Setting up a new machine is a great time for me to write blog posts about configuration settings that I'd forgotten to document.  Much of the time I refer back to this post to figure out how I did things like Add Dock Separators and add support for Xbox controllers.
One important configuration detail developers like myself need is the ability to view hidden and dot files from within Finder: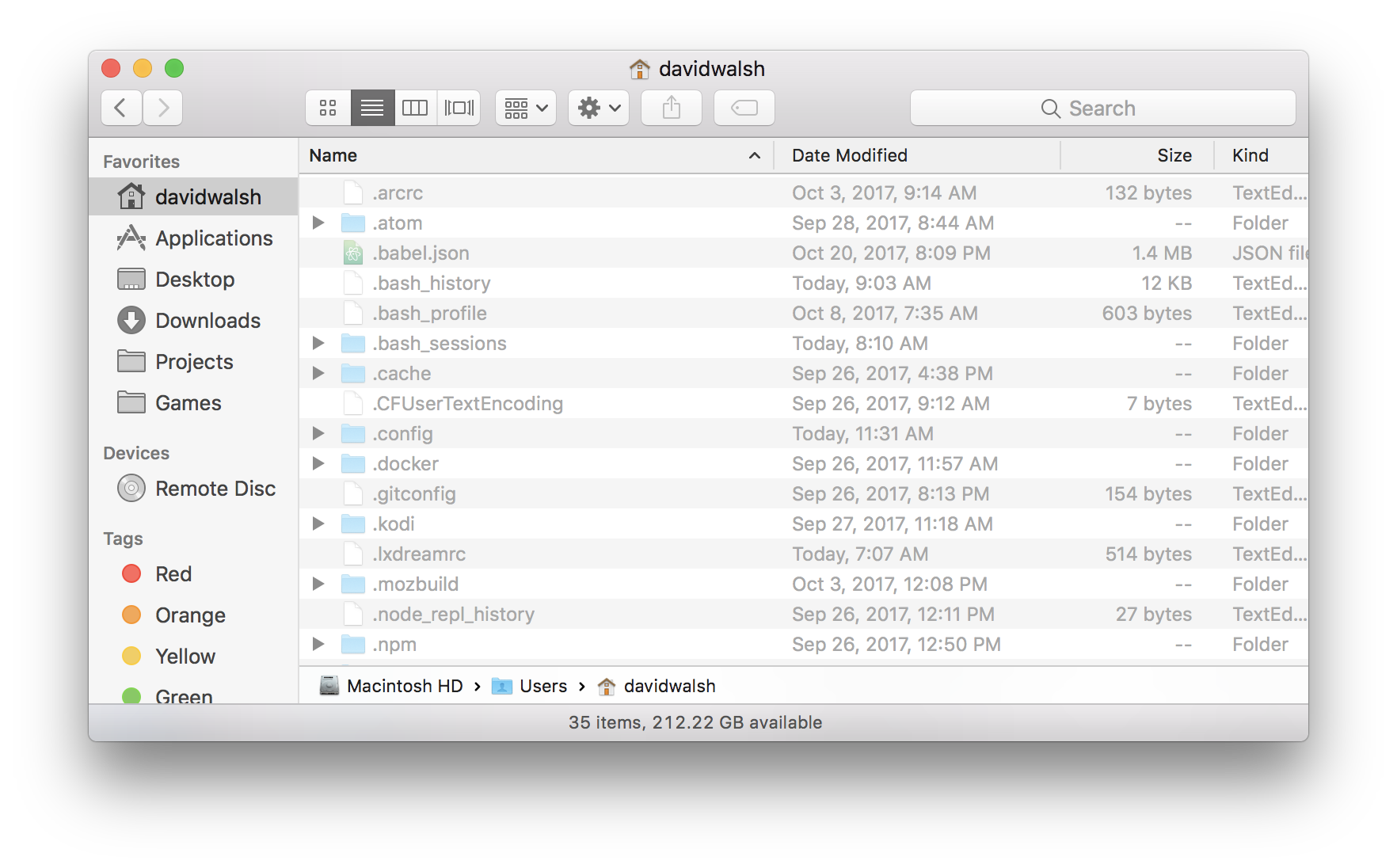 To show hidden files within Finder, execute the following from the command line terminal:

# Always show hidden files
defaults write com.apple.finder AppleShowAllFiles YES

# Reset Finder for the settings to take effect
killall Dock

You'd think your machine was empty until you see the mountain of hidden files that macOS hides by default!  I understand why Apple hides these files by default:  they want the machine to seem simple for most users. Us developers, however, need to know where all the skeletons are!