Open Firefox in Private Mode by Default
Opening a Firefox Private Window is oftentimes the first step persons who value privacy do when they open their browser.  That made me think:  can you configure Firefox to open in private mode by default?  It turns out you can.
about:config
When you type about:config in the address bar of Firefox, you are brought to a screen listing hundreds of options you can update to customize your Firefox experience.  about:config rightly comes with a warning that by modifying these options you may cause problems with your install; luckily the setting we want to update is simply a boolean.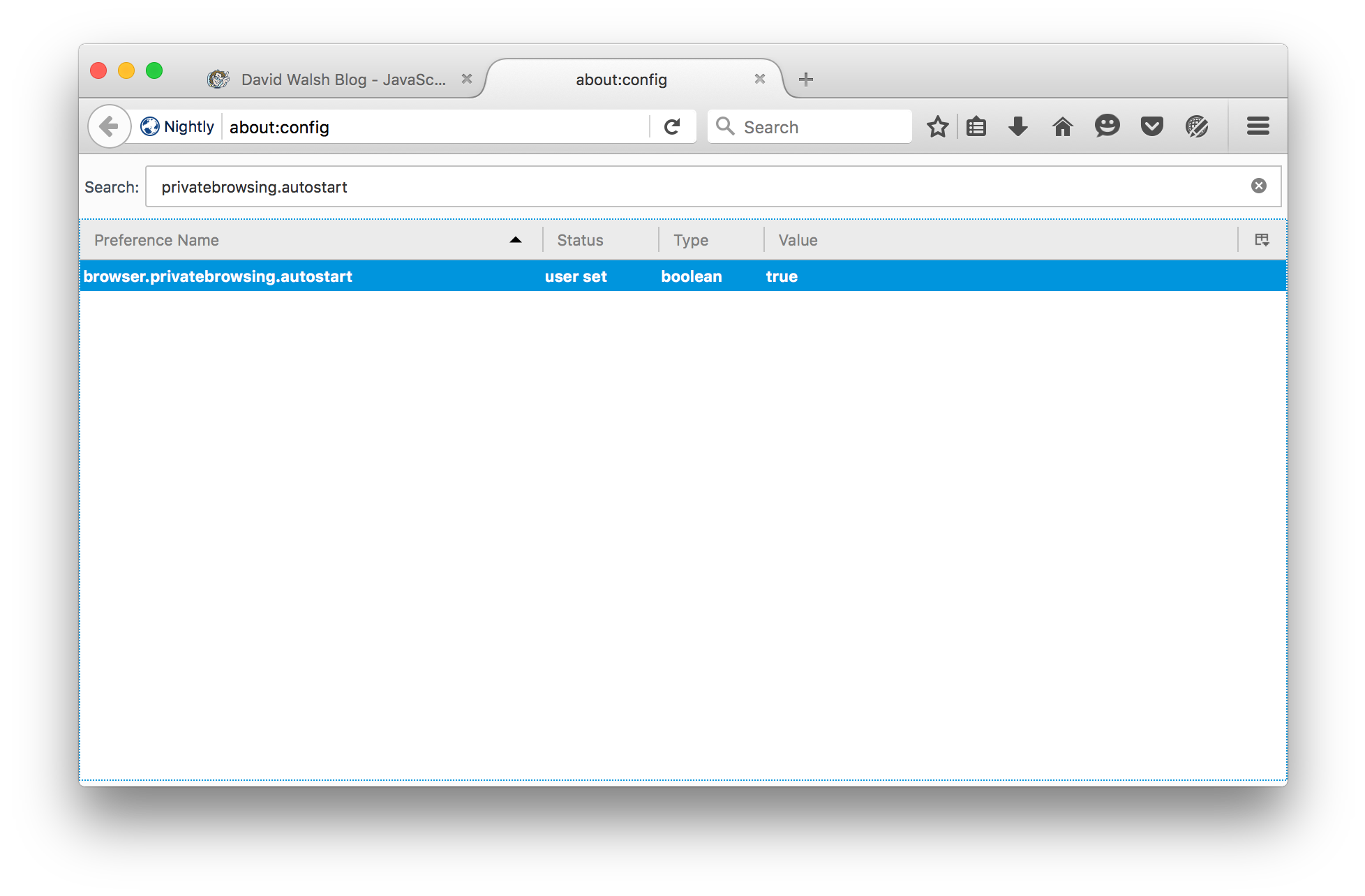 browser.privatebrowsing.autostart
Update the browser.privatebrowsing.autostart setting, which defaults to false, to true.  Updating this setting ensures that Firefox windows and tabs open in private mode.  You will need to close and reopen your browser for the updated setting to kick in.