Multiple Facebook Accounts on iOS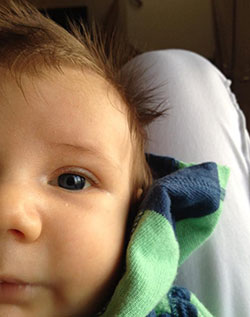 When little Jackson London Walsh was born, I pondered whether we should give him his own Facebook account or simply have my wife and I post to our personal accounts.  We decided to get Jack his own account because:
we want to be able to have photos all go to the same account
we want all of his stuff to be private
we didn't want to add a bunch of noise to our private accounts for those heartless bastards who don't care about seeing baby photos all the time
we hope to hand the account over to him one day
Facebook is now baked into iOS' settings but iOS presently only allows for one Facebook account to be stored.  This initially presented a problem, as we had hoped to quickly take photos and upload to Facebook.  I did, however, find a method to manage multiple Facebook accounts within the app itself.
The key is opening the Facebook app and swiping to the main menu on the left.  Scroll down to the bottom and there's a "Log Out" item.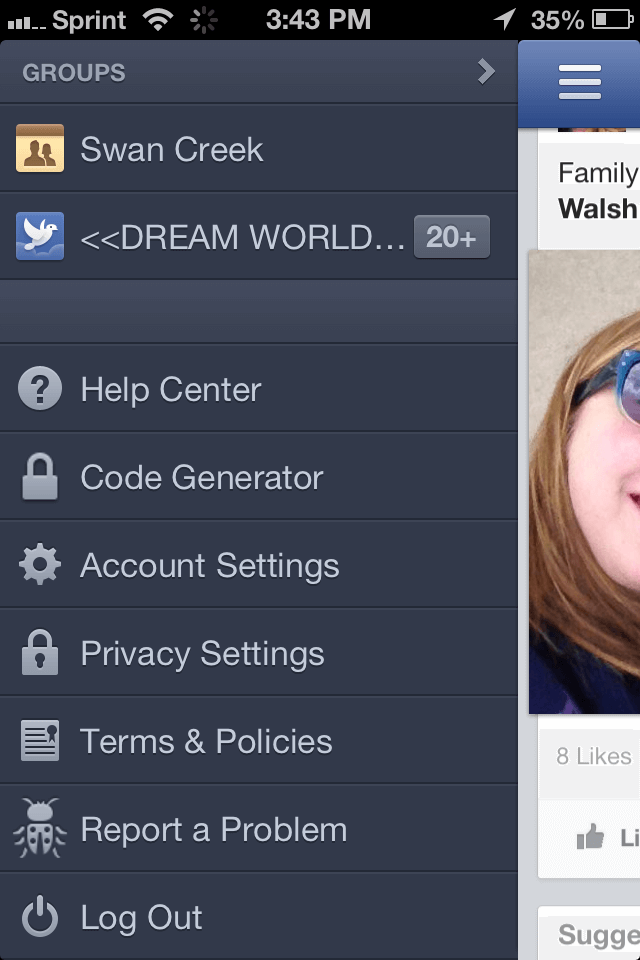 Tap that, confirm, and you'll be presented with a screen that has a "Continue" button (to log in as the Facebook account tied to your iOS install) an a "(Not You?)" link;  tap that.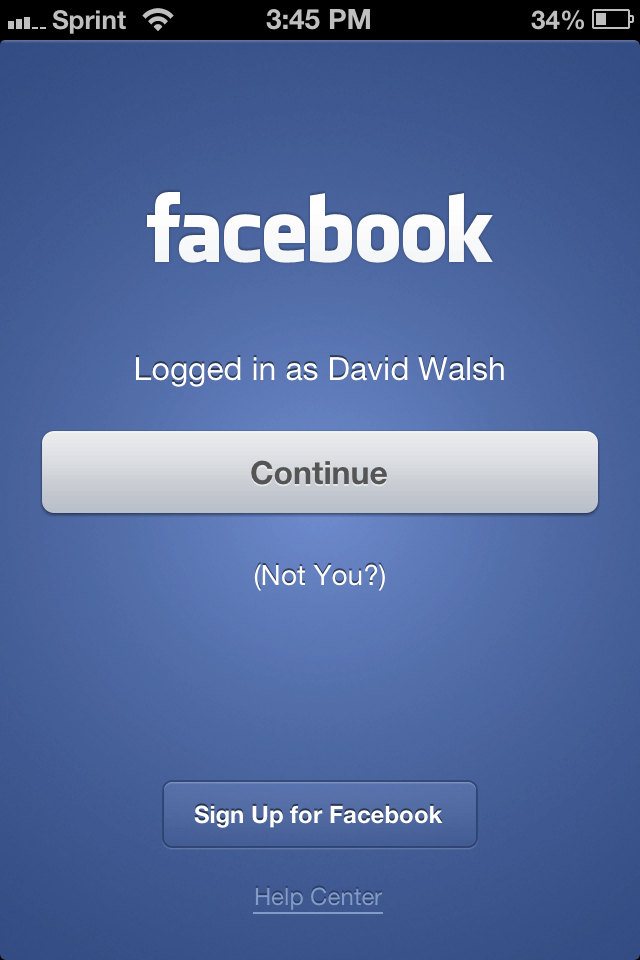 You can then sign in with a different email address and password: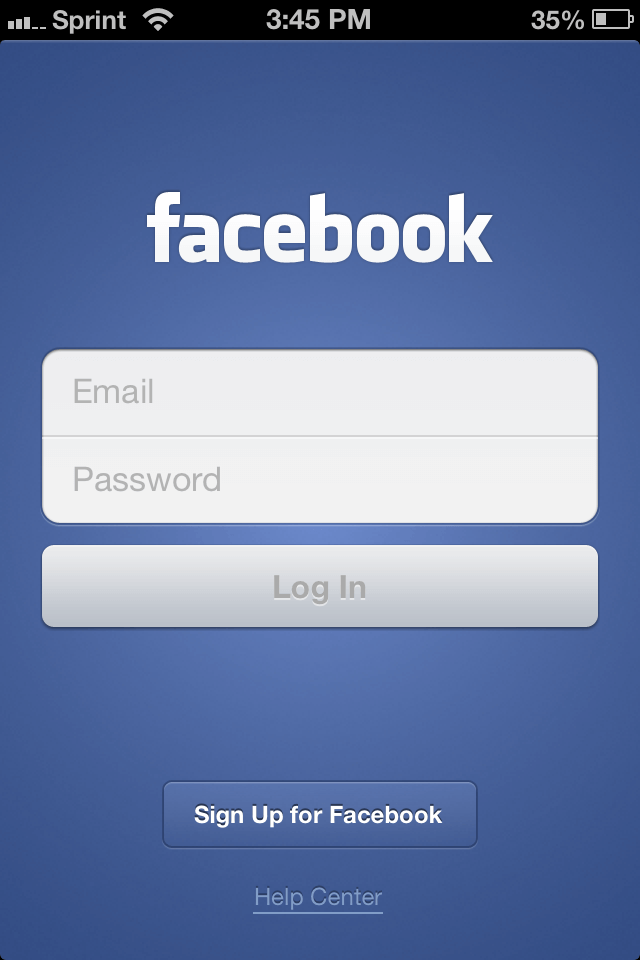 What a relief that signing in with multiple accounts is possible.  Now we get to post photos of our little prince whenever we'd like!