How to Mine Ethereum
Note: I expect a large number of people to object to cryptocurrency mining's energy use and I totally understand. Hell, I agree. A few notes to consider: first, this will soon be remedied by Ethereum switching to proof os stake. Second, much of the energy used to mine cryptocurrencies is renewable.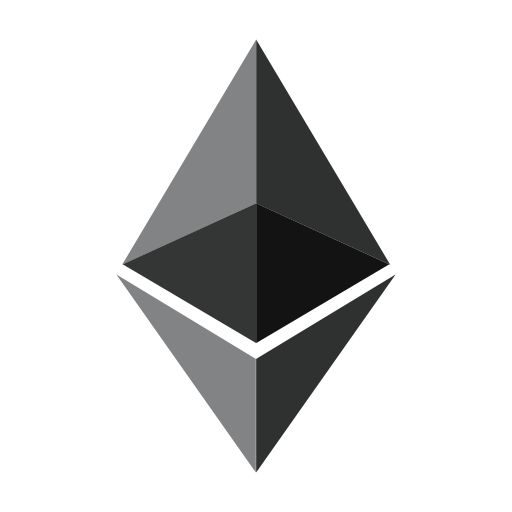 While mining cryptocurrency isn't a new concept, it's something I've recently put an effort into understanding and executing. I have an amazing gaming PC featuring a GeForce RTX 3080 10GB video card, so why not put it to good use when I'm not fragging noobs? The following details how I mine Ethereum.
Prerequisites
Before attempting to mine Ethereum, realize a few things:
Your energy bill will rise -- be prepared for some rise in expense
Your PC will need a modern graphics card and a good cooling and fan setup
Don't expect too much -- an awesome gaming PC still takes a few weeks to meet minimum payout
Step 1: Download PhoenixMiner
There are a number of applications you can use to mine Ethereum, but I was most successful using PhoenixMiner. Grab the ZIP file and extract it to a directory you can easily find.
Step 2: Create an Ethereum Wallet
The ETH rewards you earn will need to go somewhere so you'll need an Ethereum wallet address. Call me a homer but I recommend MetaMask. You can also use your centralized exchange wallet as well. Any Ethereum wallet address will do.
Step 3: Let's Mine!
Open your Windows command prompt app, navigate to the directory where PhoenixMiner.exe lives via cd, and run the following command:
PhoenixMiner.exe -pool us1.ethermine.org:4444 -pool2 us1.ethermine.org:4444 -wal YOUR_WALLET_ADDRESS -proto 3

Note: Windows security settings may block PhoenixMiner from running. You may need to open the Windows security settings to allow the .exe file to run.
tdaReplace the example Ethereum wallet address with your own. You should see a message about the DAG being generated and then messages that look similar to this: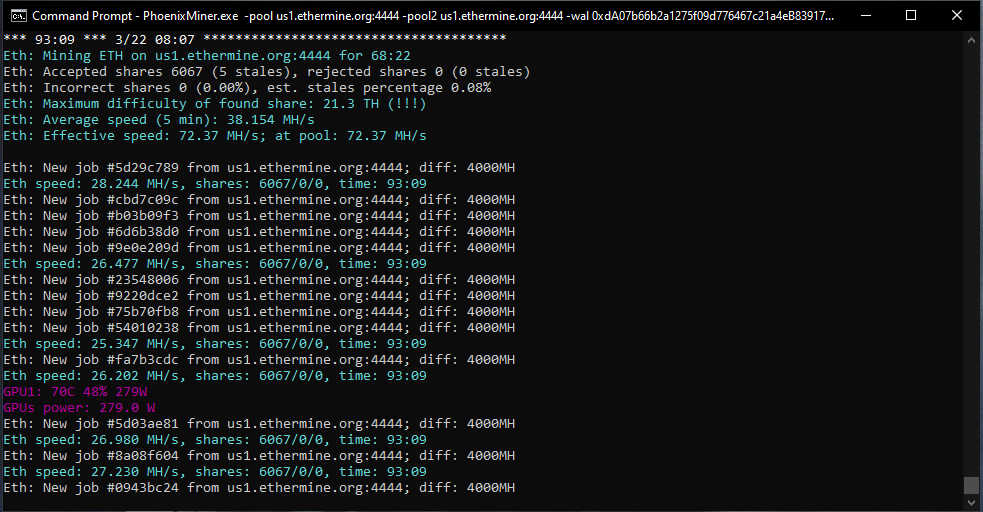 Congratulations! Your computer is hot, your energy bill is up, and you're generating rewards from an Ethereum mining pool!
I can't and won't pretend to be a mining expert. There are certainly tweaks you can make to mining settings and computer settings to get the most out of your graphics card. If you're able to control your energy source, you could dramatically reduce emissions and profitability.
The time to mine Ethereum is numbered, but there's still time if you'd like to experiment!