MacBook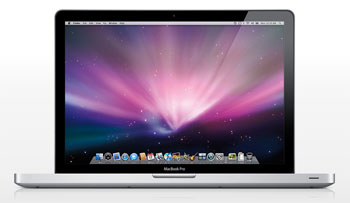 Forgive me Father, for I have sinned -- I sold my soul for a MacBook.
So I didn't necessarily sell my soul but after much prodding and advice from the MooTools team, I've decided to buy a 15" MacBook Pro. Everyone told me I needed to get one and in all honesty, when the alternative is a garbage Dell laptop fitted with the trainwreck that is Microsoft Vista, it was my only option. I still have a Windows XP desktop that I love but I also got the MacBook so that I had both systems for testing.
Mac Fanboy?
I'm not a Mac guy. In fact Mac fanboys scare me almost as much as Trekkies (they're basically one in the same, so maybe I shouldn't be scared of one over the other). I feel as though now it's time to drink the Kool-Aid though. There's no denying Macs are solid, dependable systems and every designer/developer I know praises them like they're Christina Ricci. It's time for me to give it a shot.
I Need Your Help!
Since I've never worked on a Mac, and there's no doubt that many of you love and work on Macs, I need your help and guidance. Here's what I'd like from you:
What apps do I need to download?
What apps should I stay away from?
Have any tips for the switch from PC to Mac?
How much of a loser am I for just switching now?
I really appreciate any feedback or advice you can give me!