Confessions of a Web Developer VIII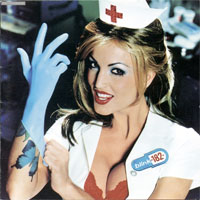 It's been a while since I've gotten a few things off of my chest and since I'm always full of peeves and annoyances I thought it was time to unleash:
Rock star developers get lots of schwag and job offers every day. It makes me think to myself: "If I were an actual rock star, the offers would be sex and drugs." A very difficult decision as to what I'd rather be.....
"Webmasters" are a lot like a "Porn Star": both get their status before they've done or proven anything.
If more people knew about Dojo's Dijit library, Dojo could be the most popular toolkit out there. No other toolkit (maybe excluding Ext) available has that level of UI framework to go along with its base framework.
MooTools 1.3 is the first step in incrementing MooTools to 2.0. Implementing Slick is a great start -- there's no more fitting name for this selector engine than that.
I spend 40+ hours a week with Dojo team members and probably another 40+ with the MooTools team. Loads of brilliant people around me. I sometimes feel completely out-classed...
...although it does make me feel important since, at any moment of time, I can ping the head figures of Dojo, jQuery, and MooTools.
Apple wont support Flash. Am I the only person that doesn't give a shit?
Don't like Facebook's privacy policies? Close your account and create your own site. Simple. Facebook has put forth the money, time, and effort to create the site. You are owed NOTHING. STFU or move on.
Getting beat up by a bug all day can be frustrating but the good thing is that the given bug will never victimize you again.
I was playing the "guess which framework this business' website uses" game and I set my target on McDonald's. I said it would be jQuery. It was. Very fitting and an easy guess.
Sometimes I look out my window and wish I worked in the outdoors. Then I realized that I'm a sickly, small person and that I'd probably die within a week.
Crucify Microsoft and not its current browser developer team.
It pisses me off that developers who blog are made to feel guilty for having ads on their site. We're giving away code for free; we're charging, essentially, for our time. And our time is worth it, so don't bitch.
There's no better way to create instant comedy on IM than by using the "/me _____" command. "/me" = gold.
I haven't touched a server-side script in weeks...and I'm more than OK with that.
I felt like a total attention whore to create a David Walsh Blog page on Facebook, but a lot of people had asked for it. So deal with it.
As always I've lobbed the first pitch -- time for you to tee off.