Turn Internet Explorer into Chrome with Chrome Frame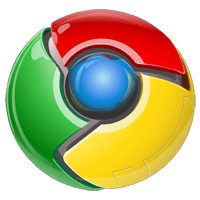 I'm just going to cut to the chase: Internet Explorer is rubbish. I don't care what version you throw at me -- 6, 7, 8...rubbish. Apparently Google agrees with me because they've released Google Chrome Frame, a browser plugin and META tag system that allows you to turn IE installs into a virtual "Chrome" install so that IE will support HTML5's canvas tag and take advantage of JavaScript performance improvements featured in Google Chrome.
Step 1: The Plugin
The user must first download the Chrome Frame plugin at the Google Chrome Frame page. The install works on XP and Vista operating systems, IE browser versions 6, 7, and 8.
Step 2: The HTML META tag
To activate Chromified Internet Explorer you must add the following META tag to your pages:

<meta http-equiv="X-UA-Compatible" content="chrome=1" />

That's it! Check out a demo here:
More Details
Jump over to the Google Chrome Frame page to get more details about this project. There's a great video featuring Alex Russell (of Dojo fame) where he explains the reason for Chrome Frame and usage.
Our Savior?
I don't believe so. There are two big problems I see:
Most IT teams are keeping their businesses employees in the dark world of IE6. Chrome Frame would be a great solution for employees looking to get with the 90's but how many businesses give their employees proper permissions to install applications? No many.
Users who don't know the difference wont put an effort into downloading this plugin (i.e. my grandmother doesn't even know what a browser is, much less IE and why it's bad).
Thoughts?
I'm very interested in seeing what you all think of this. Crap? Gold? Let me know what you think!