CanIUse Command Line
Every front-end developer should be well acquainted with CanIUse, the website that lets you view browser support for browser features.  When people criticize my blog posts for not detailing browser support for features within the post, I tell them to check CanIUse:  always up to date, unlike posts on any blog.  While I know to use the CanIUse website, I recently found out that Sam Gentle has an accompanying Node.js CanIUse module for looking up browser support.
To install the utility, use a typical npm install command:

# Install globally for less hassle
npm install -g caniuse-cmd

With the caniuse command available, you can look up feature support from the command line: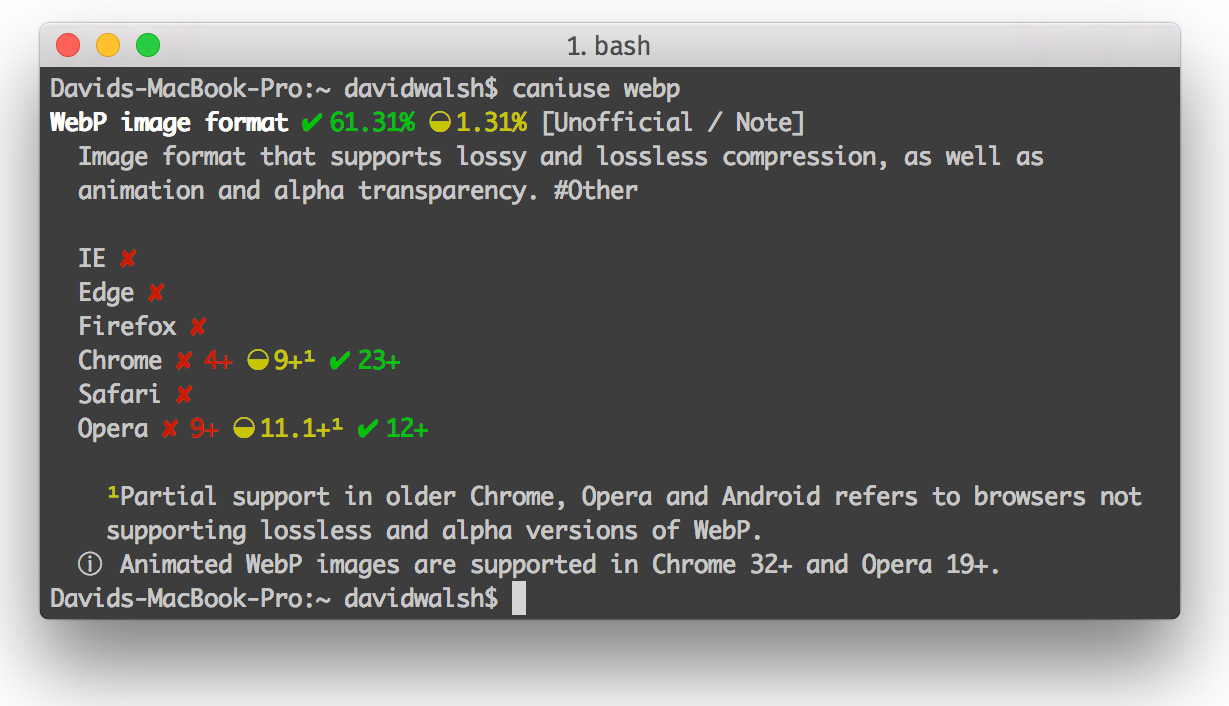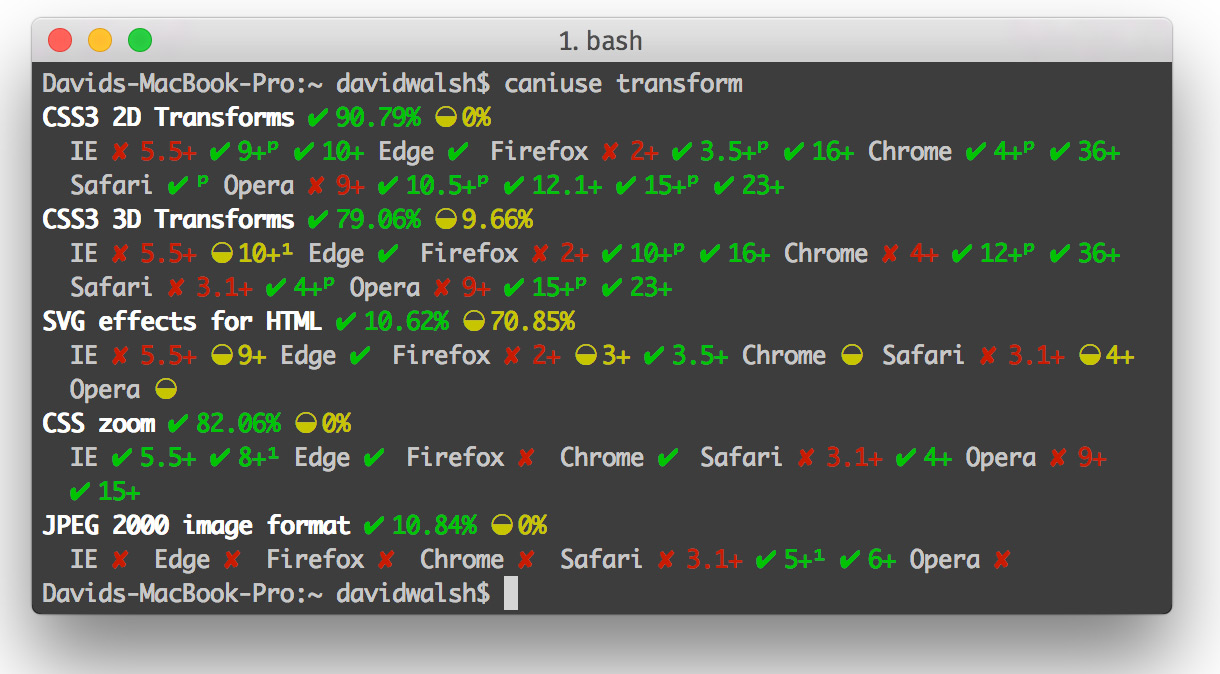 The display of results is pretty and it provides a listing of different matching features if the lookup is vague.  And because we can get this information in an automated way, you can probably write a decent scraper with cURL and other tools.