Being a Dev Dad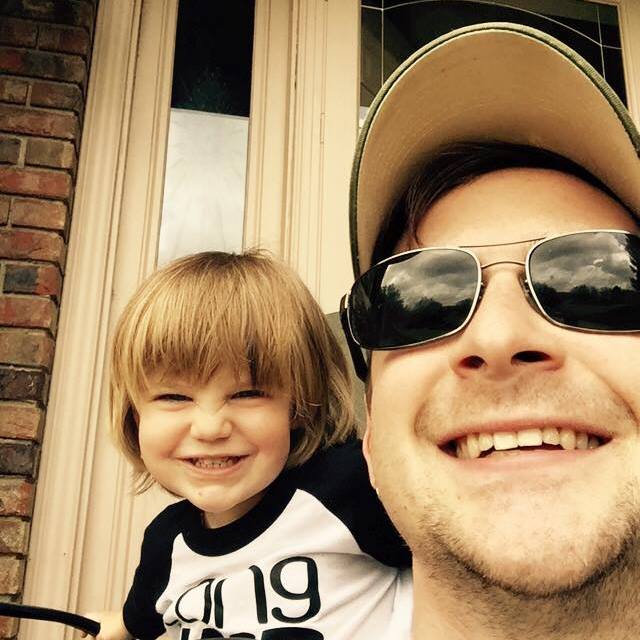 I get asked loads of questions every day but I'm always surprised that they're rarely questions about code or even tech -- many of the questions I get are more about non-dev stuff like what my office is like, what software I use, and oftentimes how I preserve a work/life balance, especially with kids. I thought I'd share my story of initial frustration to the bliss of family life I experience today.
I can tell you this -- I started off being a "dev dad" all wrong.  The following is my story of becoming a dad, doing it wrong, getting it right, and some tips I would pass on to you.
My Circumstance
My wife and I were 29 years old when we decided to start a family.  We thought our conditions were ideal:  we had bought a condo, we'd enjoyed a few years of marriage on our own, I had job security and excellent insurance at Mozilla, I was working remotely, money in the bank, and our parents were nearby to help.  There were no surprises, we stuck to our plan, and everything went well.  The pregnancy went well and one week after the due date we welcomed our first child, a boy, to the world.  We were incredibly happy!
I Started Off All Wrong
From a work/life balance perspective, I did just about everything wrong after our child was born.  My wife had to return to work six weeks after the baby was born, leaving me to "babysit" (I know, I'll get to this term in a minute) our boy from 3-8pm.  This caused frustration for me as I'd been working mostly 9-5pm, despite being remote, throughout my career.   I had always considered an honest work day as at least eight hours.  I could attempt to get up early so I could have eight hours in by 3pm but the baby wasn't sleeping at night so I had to take the sleep I could get.  So I did probably the worst possible -- I tried working and keeping track of the baby at the same time.
Double duty for even just a few hours didn't work.  I was making mistakes in my code, I was getting frustrated with both work and the baby, and as ashamed as I am to admit it, a few times I yelled at the baby "WHAT DO YOU NEED?!"  I'll never forgive myself for the times I got so frustrated with the baby.  What he needed was his dad.  Changes were needed.
How I Pulled it Together
It took a life-changing talk with my manager, Luke Crouch, to gain the perspective I needed.  I shared with him the balancing act I was trying to pull and he so gracefully said to me "Dude, what the fuck are you doing?"  I needed that bluntness to really "get it" -- my priorities were well out of place and I wasn't even trying to create a good work/life balance because work had been my life.  A few of the points we worked out during the hour-long meeting:
Work should not be measured by time; work should be measured by impact
When 3pm comes, it's time for me to be done
I'd been producing more than enough in six hours
Mozilla is a very family friendly organization and I should not be afraid to take advantage of that
This conversation, and the smaller conversations that happened in the following weeks, changed everything for me.  My perspective, however, was instantly changed.  I started closing my laptop when my wife left and I spent that last half hour of the day communicating with my teammates about where I was leaving off.  No one resented me for leaving early and I didn't feel like I was letting people down.  A massive burden had been lifted off my shoulders.
Another perspective change came when my wife took issue with me using the word "babysit" when it came to my kid and she was right to; I wasn't "babysitting", I was "spending time with" my new son.  That mindset should have been obvious but I don't know if I was in some sort of life change denial or if I expected something different.
I recognized these changes were needed instantly.  I wont say that the mindset changes came easy, they took a lot of time to execute, but within a few months we were all happier and more content.  The keyword, both for work and home life, was "impact" -- I needed to concentrate more on making an impact in both sides of life.
Where I am Today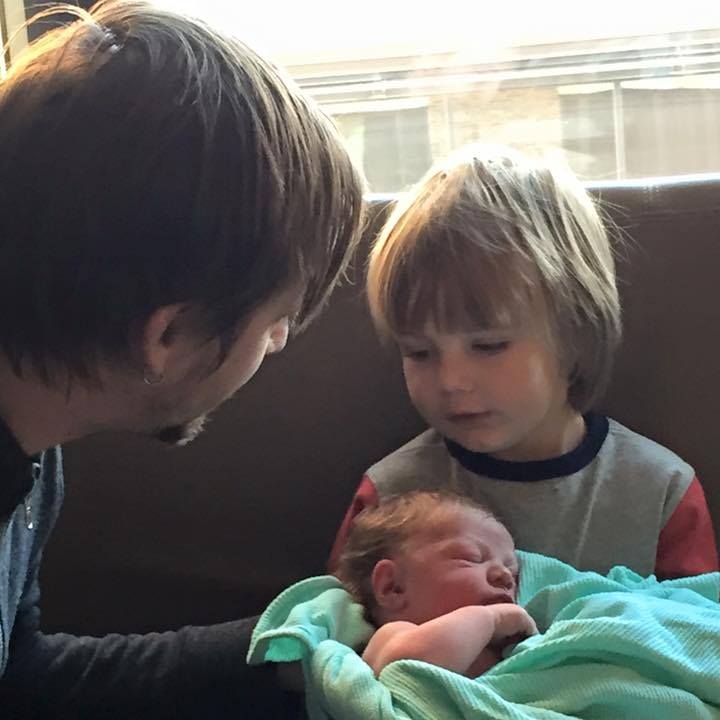 Today I have two handsome boys, aged three years and the other six months, and I'm incredibly happy.  My wife (who is an incredible mother, I must add) isn't working at the moment and my oldest child goes to Montessori school for a half day but I've not forgotten the lessons learned during the early days.  I'll sometimes break to pick up my three year old from school or hang out with my youngest while my wife grabs the older child from school.  I'll take time off to chill with my kids without feeling guilty about missing work. I'm so proud of my boys and I love them more than anything.  I've learned so much about life and balance in the past three years!
Lessons Learned (Tips)
Some advice for those becoming a dev parent or for those who already are:
Measure your value at work by impact, not time.  If you can move a mountain in two hours, don't expect to move four in eight.
Easier said than done but find a family-friendly organization to work for.  There's a chance you take a step down in status or pay but having a good work/life balance is more valuable than both.
Communication is key -- let your colleagues know what you did and what you plan on doing.  Colleagues and managers usually only get upset when they don't know what progress you've made.
Be honest with yourself, your partner, and your manager.  Everyone is far more accepting of your circumstances than you'd think!
Learn to shut off when it's time to leave work.  It's very difficult at first but there's a little person that needs you much more than your employer does.
These are simply my circumstances, my experience, and my advice.  We all have a different circumstance so I'd love for you to share your experience and advice.  Know that we all struggle with creating a good work/life balance -- I'd imagine many of the young developers in Silicon Valley are finding this out year on year.  Please share your story and do what you need to be happy!