Amazon.Com WHOIS = WTF?
I was doing some research on domains and WHOIS information today when I stumbled upon a peculiar results for Amazon.Com. Take a look at the server name in the image below.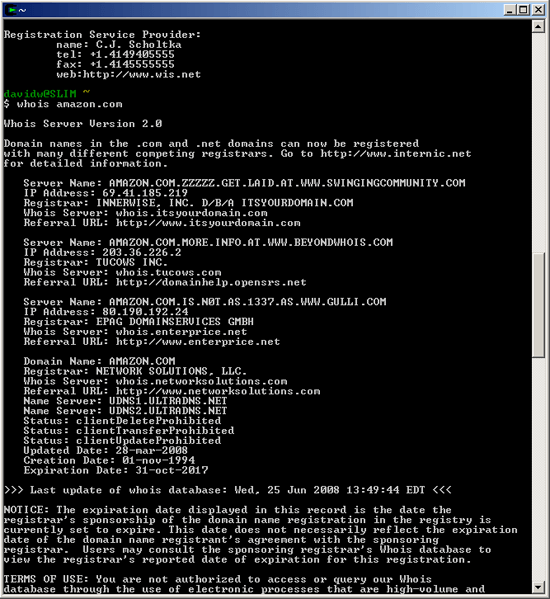 This is clearly not the name of Amazon's server, but I have no idea how this comes about. This site found the same thing and mentions that "The response back was any domain with Amazon.com in the name." Not the most precise of answers but what an odd thing to stumble upon.