Does Open Source Mean You Can't Bitch?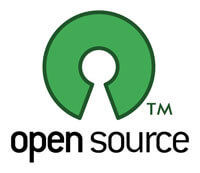 You didn't pay for it. You didn't have to steal it. You didn't need to search hard to find it. And you probably didn't contribute. It's there, free for you to have at no monetary cost. Is the true cost of using open source software the fact that you can't bitch about what you've been given? Is it acceptable to be unsatisfied with the software?
One part of being a Web Developer that I love is the fact that my "tools" cost little to no money. Of course I need a PC, an internet connection, web hosting, and a domain, but PHP, MySQL, MooTools, Firefox, and my text editor are all available at no monetary cost. In fact, many of the premier programmer tools are free. One could argue that hosting and domain names could be attained for free.
One piece of software I use is an open source PHP-based shopping cart. This shopping cart is used by many small to mid-sized online stores and is meant to be highly configurable by non-web savvy store owners. For those who don't care much about the online store's design, the software is great. Unfortunately, I'm not one of those people.
The HTML code structure of the website is atrocious. The site is comprised of numerous tables nested within tables, nested within a few more tables, and ultimately nested in a few more tables. Why? I can only guess to make the structure stretch the entire screen and allow the blocks within the table to stretch the width of the containing table cell. This type of structure would be acceptable 10 years ago, but not today.
This brings up a good question: does open source mean you can't bitch? I don't believe so. Why? Even though I didn't contribute to the project, and don't plan to, I contend that the software should have been coded using a DIV/CSS class structure and there's no excuse for why restructuring the code wasn't higher priority. Sloppy front-end coding is sloppy front-end coding.
I wont bitch to the cart's coders, but I will silently to myself and coworkers. The worst part about the shopping cart software is that it's probably the best free cart available, making it the "lesser evil." Of course, I could go through every file of the cart and convert the code to table-less design, but the customer doesn't want to pay for that -- in turn, I can't complete this task. I'm basically stuck with this product.
What are your thoughts? Do I have a right to bitch? Does someone have a right to bitch about open source software at all? Please share your thoughts.