Wix Is Challenging You to an SEO Battle for $25K
This year Wix launched a series of advanced SEO tools for Wix users to optimize their site pages for search engines and social media platforms. These tools include custom meta tags, canonical URLs, 301 redirects, structured data and rapid loading.
So what's the deal?
To put their new SEO tools to the test they're challenging Wix SEO Lovers and Haters to an SEO Battle for $25K. The challenge is open to agencies and consultants who will be chosen and judged by SEO and social media marketing expert, Lukasz Zelezny.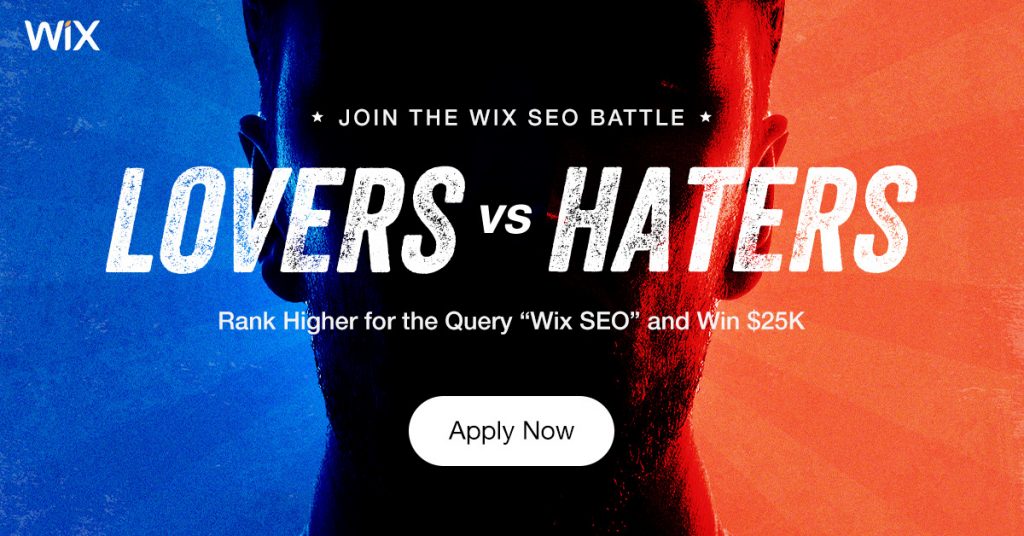 Here's the battle breakdown:
The Lovers will create a Wix website and use advanced SEO tools from Wix.
The Haters will create their website on any other platform and use their own SEO tools.
The team that ranks higher on Google for the query "Wix SEO" will take home $25K and the losing team will take home $10K.
The competition will take place over 6 months.
Lukasz Zelezny, a respected SEO keynote speaker and UK marketing influencer, will choose the two SEO agencies, freelancers or consultants to compete.
The two teams will be chosen according to online presence, Google ranking, years of experience and online reviews.
The Battle between the two chosen teams will start on June 26th, 2019 and will run until December 19, 2019 at 12:00pm ET.
Once the two teams are selected, Wix will publish weekly updates on the main Wix SEO Battle website.
Want to join the battle and try to beat Wix at their own game?
Go to www.wix.com/contest/seo-battle and enter your agency or consultancy as Wix SEO Lovers or Haters. You have until June 6, 2019 to enter.
With $25,000 on the line, Wix isn't playing around. If you have massive confidence, enter the challenge. If you're looking to have an SEO optimized website, give Wix a shot. You may be surprised at your success!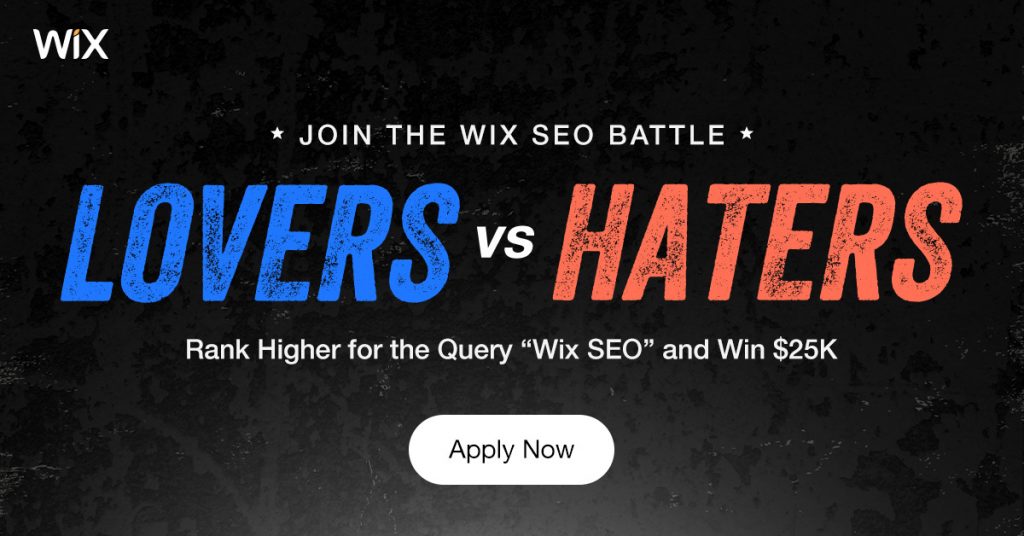 Wait, what's Wix?
Wix is a leading cloud-based web design and development platform with over 150 million users worldwide.