The Truth About CSS
Whether you call yourself a "full stack engineer" or not, most of us fashion ourselves able to dabble on each side of a website infrastructure.  Of course the same people who fancy themselves as capable would probably also tell you they're much stronger on client or server sides.  I feel way more comfortable on the client side and I admire the hell out of server side legends I work with at Mozilla.  That's why I found this comic incredibly on point: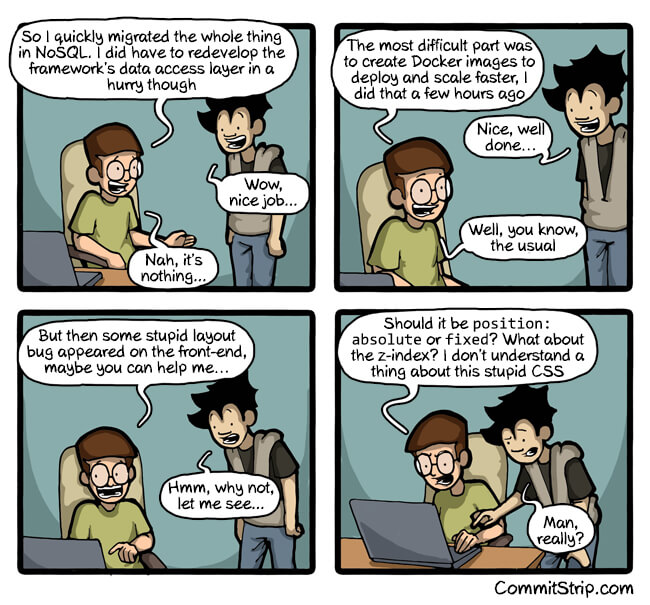 I find it hilarious when a server side deity rages about CSS and proceeds to ask me a simple CSS-related question.  Not hilarious like "you're an idiot" hilarious, but more so a "whoa, you are human" hilarious.  CSS is almost the least dynamic of all languages and it throws people for a loop.  And why shouldn't it?  Browser differences, device differences, API interpretations -- we're all shooting at a moving target.  The difference?  Server side devs hate it and client side devs embrace it.  CSS...can't live with it, can't live without it.
Original image appeared on CommitStrip.