Top WordPress Themes You Should Know for Startups and Small Businesses
Facing fierce competition is something that many small businesses and startups share. It can at times be tough to attract new customers and to keep existing ones.
These days, small enterprises are discovering the benefits of having a professionally-designed website. They see it as a way of promoting their products of services and ensuring optimum sales.
This list of 10 top WordPress themes was compiled precisely for this reason. It aims to make top-quality websites available to small business and startup owners. Moreover, it was created to give web designers the tools needed to make that happen.
All 10 are premium themes for website building. While one is a specialty theme, other options can address the needs of any business.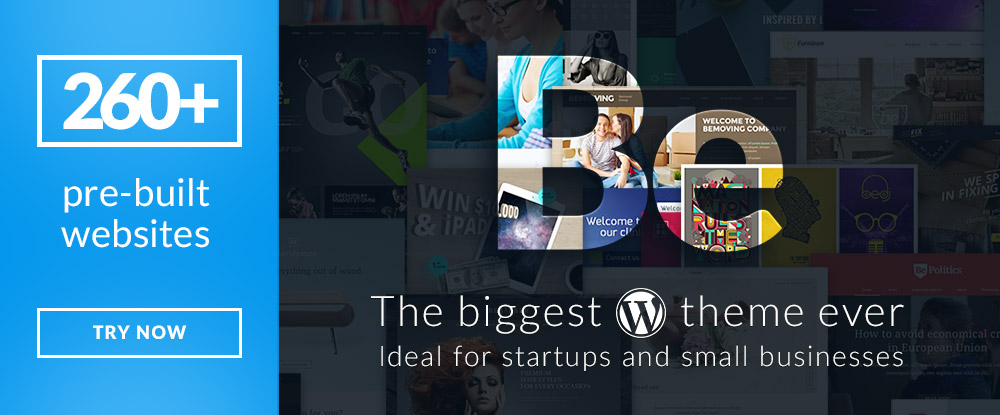 What makes Be Theme a good choice for startups and small businesses?
There are instances when bigger is indeed better. With respect to website building tools for startup and small business clients, Be Theme is a case in point. Be is the biggest WordPress theme. It can boast of 40 code features, highlighted by an outstanding selection of 260+ pre-built websites.
A majority of these pre-built websites are ideal for startups and small businesses, since they address most website types, styles, and niches. Most are multi-page affairs; but if your client would prefer a single-page website, there's plenty of those to choose from as well.
All are customizable, professionally designed, beautiful in appearance, and have the functionality embedded in them to suit a client's specific needs. If a client's functionality requirements are somewhat out of the ordinary, you can turn toBe's 200+ shortcodes. No coding on your part is necessary.
The Muffin Builder, working in tandem with the Options Panel, makes page-building and editing a simple task.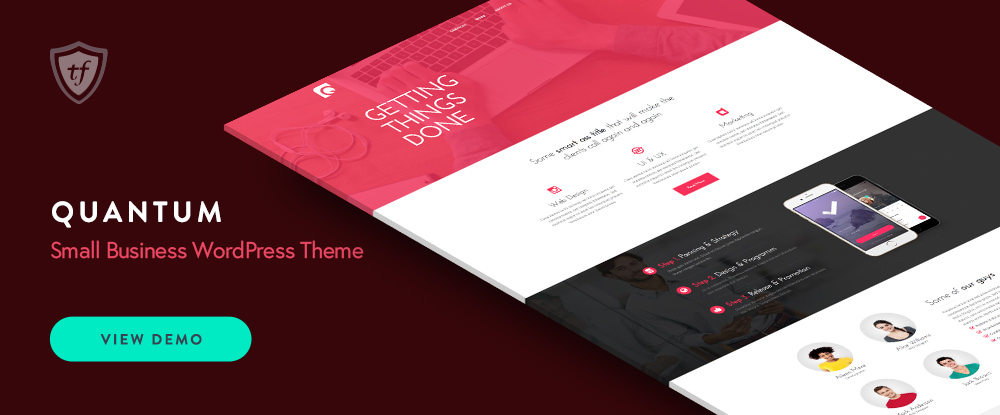 What makes The Core-Quantum a good choice for small businesses?
Quantum, one of 20 website examples featured in The Core's package (a responsive multi-purpose WP template), is a great choice for building a website that will meet or exceed the demands of any small business owner. You can purchase Quantum, a Creative Agency WordPress Theme, or another website example, if you only need to build a single website; or, you can subscribe to an unlimited website building plan and get all 20 website examples.
Quantum is fully responsive and E-Commerce ready, plus you'll have the capability to translate your website into the language(s) of your choice. The Core's visual page builder is a joy to work with, and there are tons of design elements and options to help you build a website that 1) will make your client happy, and 2) is a genuine award-winner.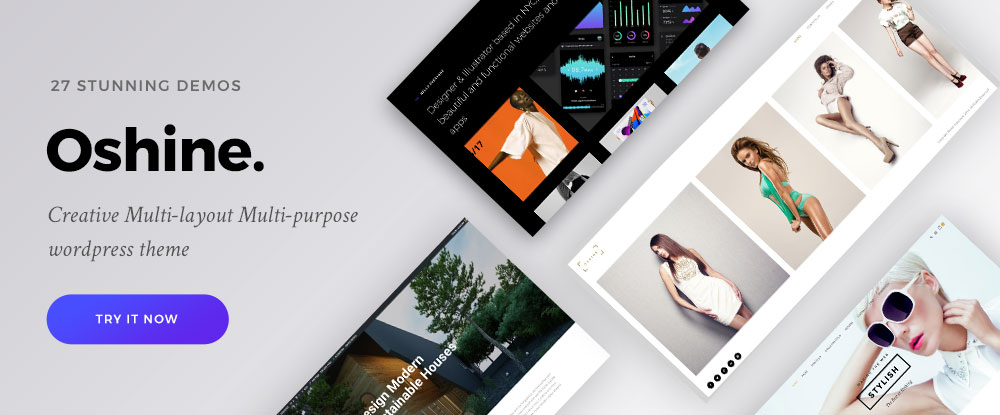 Why choose Oshine for your small business or startup website projects?
Oshine is a clean, modern, multipurpose theme, that with its 27 stunning demos, enables you to build exactly the type of website a small business or startup client will be looking for. Oshine bills itself as the Ultimate Creative Theme, making it an ideal choice for a small business or agency with a unique product to sell, or service to render.
It takes but a single click to install one of Oshine's demos, after which Tatsu, the fully-visual, front-end page builder, comes into play. Tatsu, working in tandem with the Options Panel, not only gives web designers the flexibility they need to satisfy their clients, but gives them complete control over their design processes as well.
Startup and small business clients will appreciate this theme's WooCommerce compatibility, the many exciting ways portfolio entries can be showcased, and Oshine's multilingual features.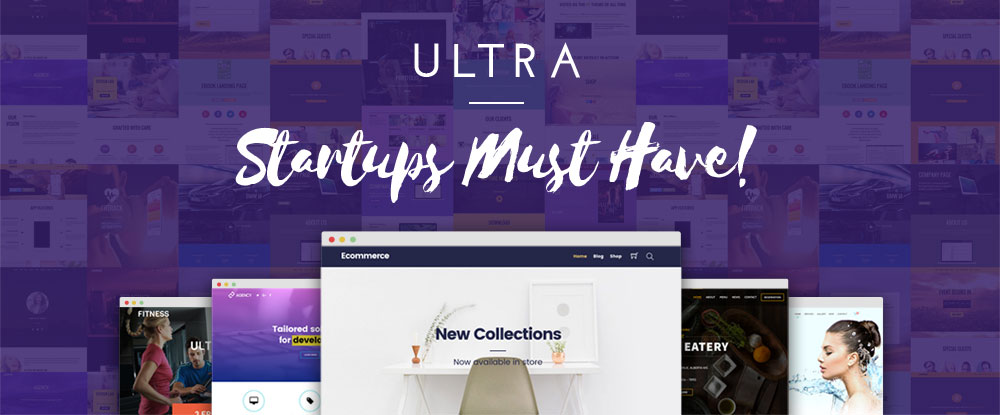 What makes ULTRA an ideal choice for startups?
In addition to having the right tools for the job, ULTRA offers a fast and efficient way to build websites; qualities a web designer must have to satisfy startup clients who often need to change a website's content at the drop of a hat.
ULTRA's 34 drag and drop, pre-designed, customizable rows make it easy for a designer to keep pace with a client's changing needs.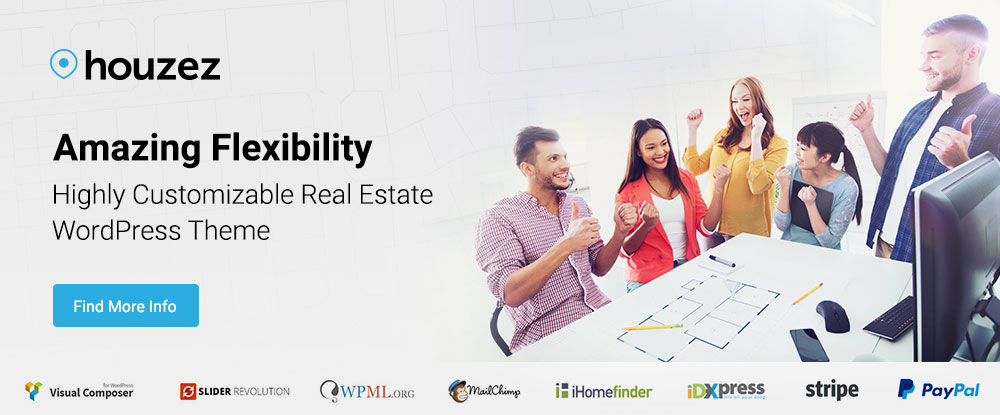 How is Houzez good for real estate startups or small businesses?
While Houzez is quite flexible, it was designed with the real estate industry in mind. That said, it's the perfect website-building tool for this business niche.
The necessary functionality is embedded in the theme; including property search, property reviews and ratings, and the ability to coordinate and collaborate with other realtors.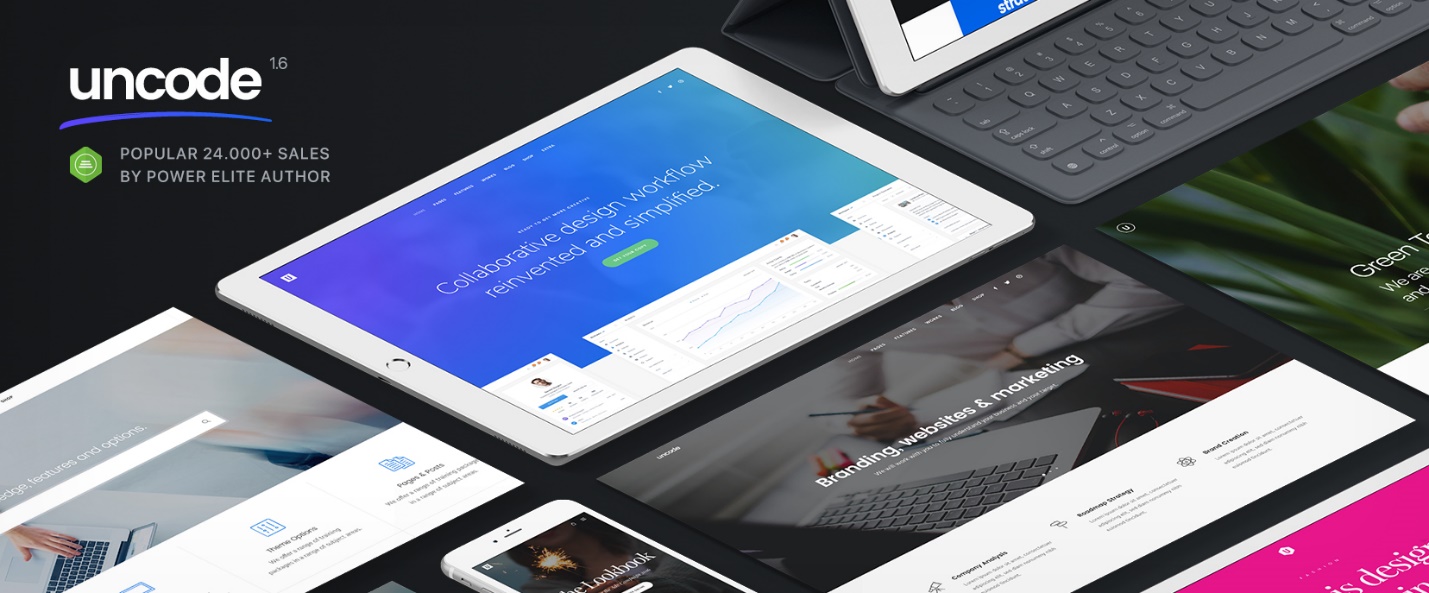 What makes Uncode a good match for small businesses and startups?
The Uncode package contains layouts to fit almost any website need; and that includes websites for startups or small businesses. This award-winning pixel-perfect theme, with its modern design, and its Visual Composer editor is a result of the efforts of a highly experienced team of designers and developers.
It's a good match if your clients expect you to produce pixel-perfect, award-winning websites.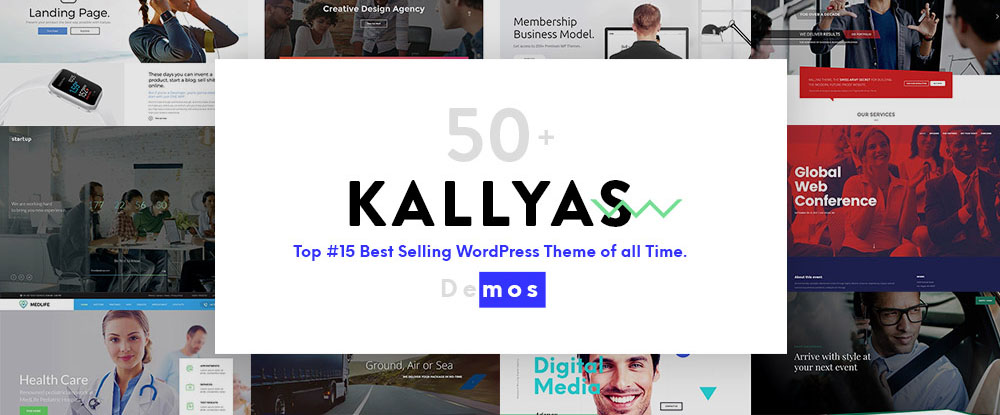 What makes the Kallyas theme a good choice for small businesses and startups.
One reason is the fact that Kallyas has been a best-selling (top 15) WordPress theme for 5 years running. Since its design is largely based on user input, you can expect good value for your money.
Kallyas comes with over 50 pre-built websites with one-click installation, a superb visual website builder, and a wealth of design features and options.
Why choose Infinite for a startup and small business website builder?
Infinite offers a solution for almost any website-building challenge. This all-in-one theme is not only a great choice for startups and small businesses, but also for websites for businesses both large and small, e-commerce websites, creative websites, and more.
You'll like the smartly-categorized demos; plus, Infinite can be yours for a special low price, for a limited time only.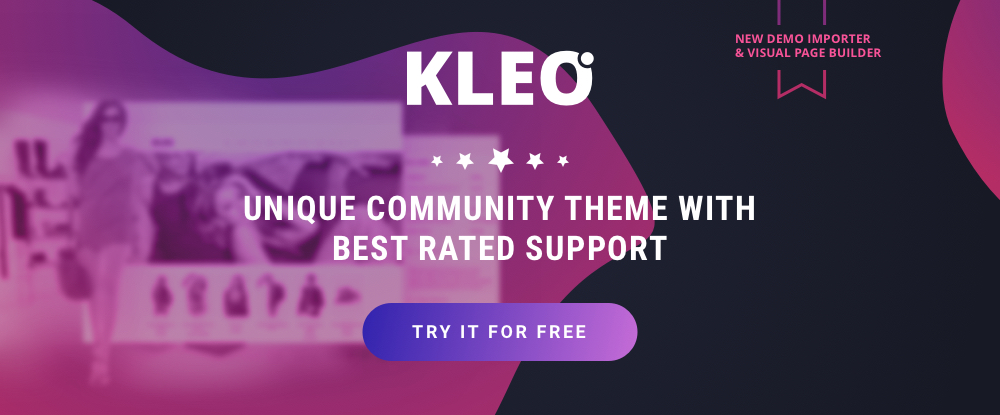 What makes this award-winning theme a good choice for a startup?
KLEO is an easy to set up and use community-focused theme, which in many instances is exactly what a startup or small business needs to gain traction in a highly competitive environment. Owners of businesses both large and small understand the importance of being looked upon as a part of the community.
You can try KLEO before you buy.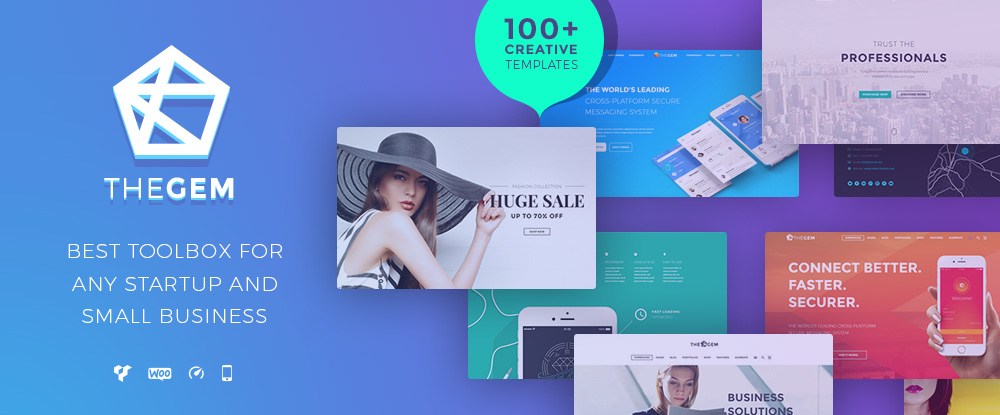 What makes TheGem the best toolbox to have for startups and small businesses?
Deciding whether TheGem will be the right toolbox for building startup and/or small business websites should be a no-brainer. This, the "Swiss Army knife" of WordPress themes, comes packed with 50 awesome pre-built home page concepts, a premium drag and drop editor (Visual Composer) and a ton of website design features and elements
TheGem is more than the "right" toolbox – it's just the right toolbox.
Summary
Have you found the one you want? Or, maybe you've picked out two or three, and are yet to make up your mind. Not to worry – you can't make a poor choice with this listing of premium themes.
All of these products can certainly make your small business or startup client happy.
We'd like to hear what you think of our selection.