20 Top Tools and Resources for Creating Responsive, Quick Website
Web developers as well as web designers know the importance of releasing high-quality work, especially in this day and age when they face ever-growing competition on the market. Luckily, there are tools and resources they can utilize in order to work faster, more efficiently and even more intelligently. We have put together a list of the best twenty tools and services that will come in handy for web developers and designers at all times.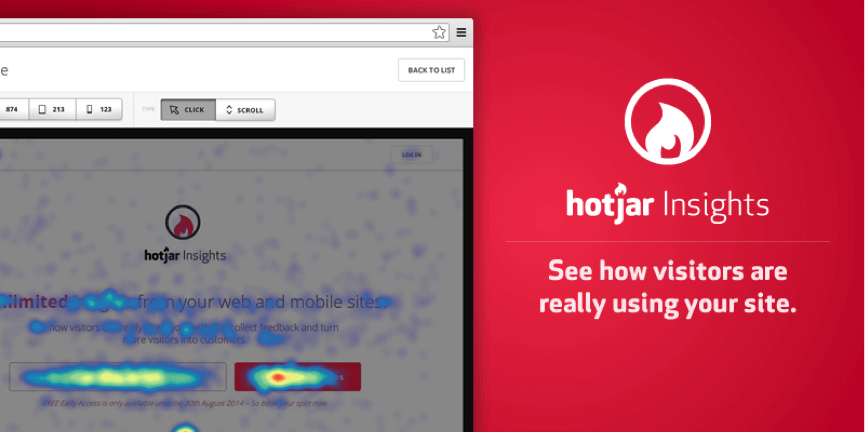 A web developer builds and maintains a website with both visitors' and client's interest in mind. It's only natural that he should want to understand visitors' behavior and wishes, so that he will be able to turn these visitors into clients. This can now all be achieved with the help of only one unified platform - HotJar. One of its amazing features is a heat map for visually representing the areas of your website users find most interesting and discovering how visitors react to longer or shorter pages. Another useful tool is the easy editor that will help you create your own responsive surveys. Collecting responses can be easily done from any device in real time. Additionally, the funnel and form analysis will help you identify when and where most visitors leave the website; you can make the best use of it by also understanding why visitors give up on filling in a field or don't even attempt to do it at all and then take the necessary steps to improve the situation. If you want to interact directly with your visitors, then the proactive chat is what you need; visitors can ask questions or voice their opinions and then get a prompt reply. This is a highly valuable feature, because you can use the insights gained to improve user experience and conversion rates. All in all, with HotJar you can now understand how visitors really use your website by using just one affordable central tool. Whether you're an UX&UI designer, a web developer or a product manager, you can now say goodbye to having to make several purchases in order to get the same result that you can obtain with HotJar.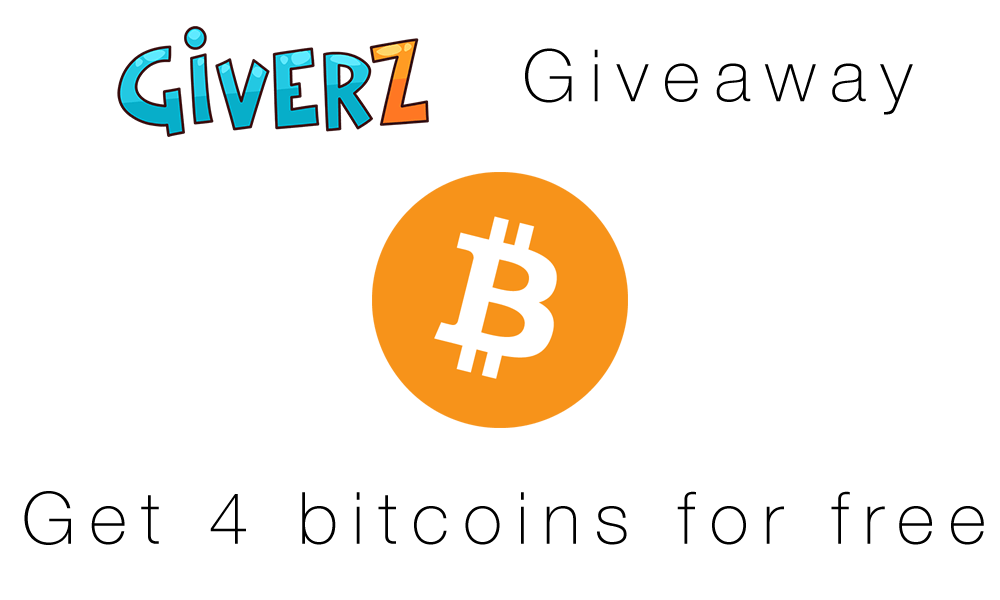 Amazon.com Gift Card Giveaway - Get $1000 For Your Shopping Spree
Giverz works as an intermediary between you and companies that offer great free things. The only thing required of you is to subscribe to the Giverz mailing list (have no worries, they don't spam) and then keep your eyes peeled for the link to the current giveaway, which you will receive in an email. All that's left for you from there on is act quickly enough and you'll receive a great prize. If you want to keep up with all the amazing campaigns that Giverz is in the habit of creating, you can follow them on both Facebook and Twitter. This team promises to make Giverz your favorite place on the Internet in no time. Among previous giveaways from Giverz are items such as one-year premium Dropbox account or vouchers, Amazon gift cards worth $100, one-year Hootsuite Pro accounts and one-year subscriptions on Adobe's Creative Cloud. Quite tempting, don't you think?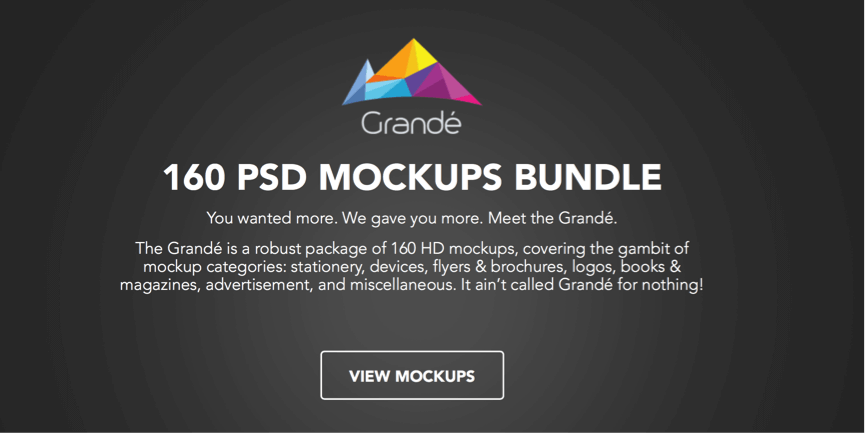 If you're on the lookout for high quality resources at a decent price, Zippypixels is what you need. The team running the website is made up of web and graphic designers who have been in the business for over seven years, so they guarantee you will be thrilled about the products they offer. There is absolutely no limit on how much you can download from Zippypixels and you definitely have where to choose from, as they provide a great variety of products, such as the amazing Grandé bundle. This bundle is made up of of 160 PSD mockups that cover everything from stationery, advertisement, devices, flyers and brochures to books and magazine. Other products available are resume templates in an amazing variety of styles and colours, as well as brand books ready for download. The even better news is that they also offer freebies (device mockups, photorealistic stationery, creative resume templates), so make sure you subscribe to their newsletter and never miss a thing.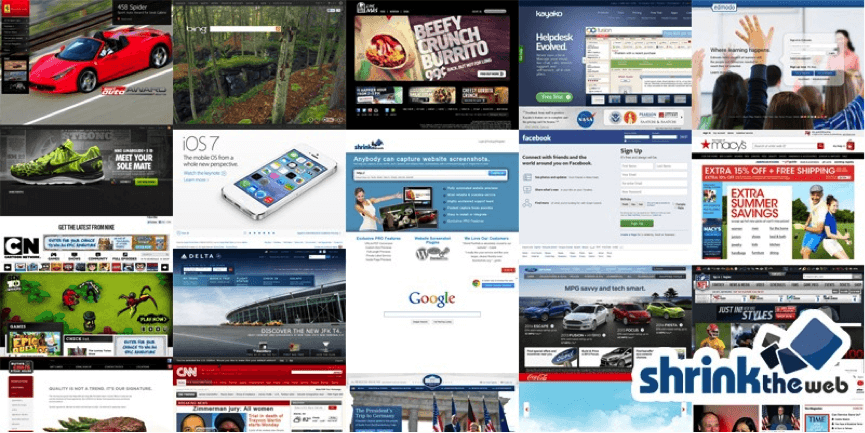 Webpage images have a great influence on how we now recognize websites and navigate on the Internet. A powerful and cost effective platform for capturing website screenshots is ShrinkTheWeb, which also helps you crop, shrink, save, upload or display screenshots with either a plugin or a single line of code. Moreover, it manages to do all this a lot faster than it would take a user to do it by himself. Sign up now to enjoy impeccable technical support and unlimited scalability as well as improve the aspect of your website by getting rid of unnecessary text links and replacing them with screenshots, without having to worry about the size of the screenshots, as the custom quality controls guarantee you will get the best thumbnail possible. If you're a web developer interested in reducing bandwidth usage, you can customize ShrinkTheWeb so that it captures screenshots at the desired quality and resize them with the available Thumbfly utility. You simply can't go wrong with this platform that is indispensable for either skilled web developers or just personal bloggers.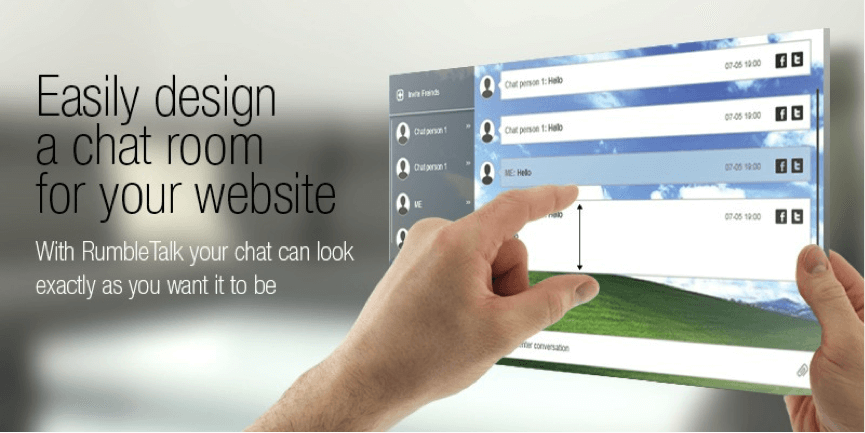 If you manage a website which needs to get more social traffic and you would also like to increase your visitors' involvement, you need to find out about RumbleTalk, a social engager platform for websites, games and apps. RumbleTalk is a lovely customizable HTML5 group chat widget that can be accessed from your computer, smartphone or tablet. The chat room can be embedded in any type of web page or added as a floating toolbar chat room. In fact, you're dealing with a highly customizable platform: you can edit themes, add images, logos, borders, spacing. or even design your own chat with simple CSS. Moreover, this chat has a great feature for the busy man on the go: you can initiate a conversation on your computer, scan a QR code and then transfer the conversation on your phone. Additionally, you can take things to the next level in the chat room by adding images and videos. To top it all off, the RumbleTalk team is always there to help you, including via Skype or phone.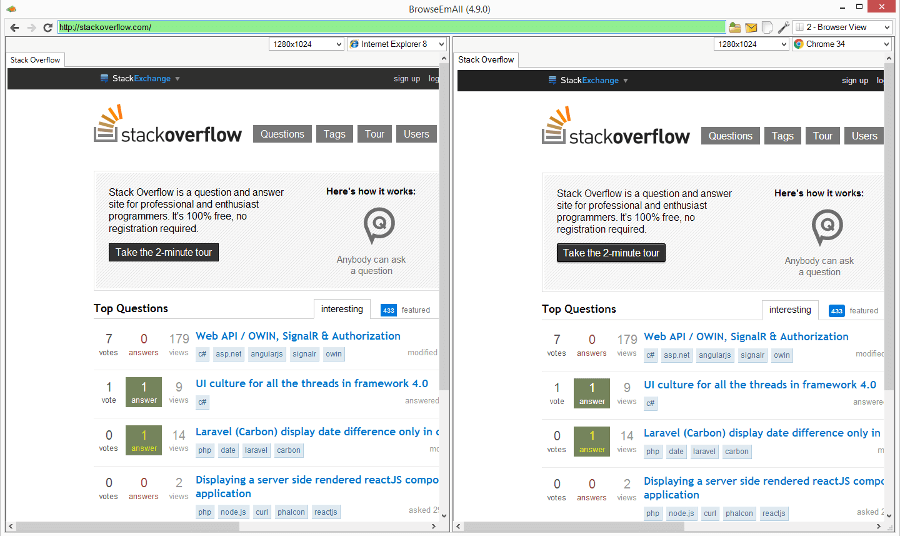 Any web developer or web designer with a passion for doing high quality work and ensuring great user experience is aware of the importance of a website that functions impeccably on all browsers. BrowseEmAll, as the name suggests, is the ultimate tool for optimizing the performance of your website for both desktop and mobile devices. But how does it work, exactly? You will start by testing your website in all major browsers and mobile devices to check for any issues and then proceed to solve the problems you find. Then, you can optimize your website for mobile devices by using simulators for iPhone, iPad and Android devices to speed up the testing process. You can also test local pages and raw HTML files without having to deploy them to a webserver, as well as create cross-browser compatibility reports for any website, irrespective of where it's hosted, and much more. BrowseEmAll is an efficient and time-saving tool which will save you a lot of trouble because you'll be rid of the dreary task of testing your website on all types of browsers.

Paddle.com has been created with digital content creators in mind -- taking away the boring elements of eCommerce like file hosting & delivery, payments and tax handling to let you focus on what matters: your products.
All sellers are provided with an analytics dashboard with sales stats, customer data and the ability to add & manage their products. Paddle even handles order-related customer support for sellers!
Getting started with Paddle is incredibly quick and easy. All you have to do is name your product, price it, upload your file and that's it -- you'll be provided with a checkout link so that you can start selling. And as for cost, Paddle costs just 5% + $0.50 per sale. So what are you waiting for? Start selling with Paddle.com here.
Stamplia Builder is an email template editor that offers an immense variety of responsive templates which can be used and customized by web designers in various ways so that they match the client's needs. It takes less than thirty seconds to register on the website and you get a free template right away. The best part about using Stamplia is that it allows both designers and their clients to do what each knows best - the former can focus on creating attractive and high-quality designs, while the latter can be preoccupied only with the content they want to put out. Once the designer finishes with customizing a template, Stamplia will generate a preview of how the e-mail will look once it has the proper content added and display it as it would look on various devices. On top of this, a spam test is also conducted in order to attest that the e-mail will get through spam filters. If you are extremely pleased with how one of your templates turns out, you can submit it to Stamplia, become a contributor and reap the fruits of your labor.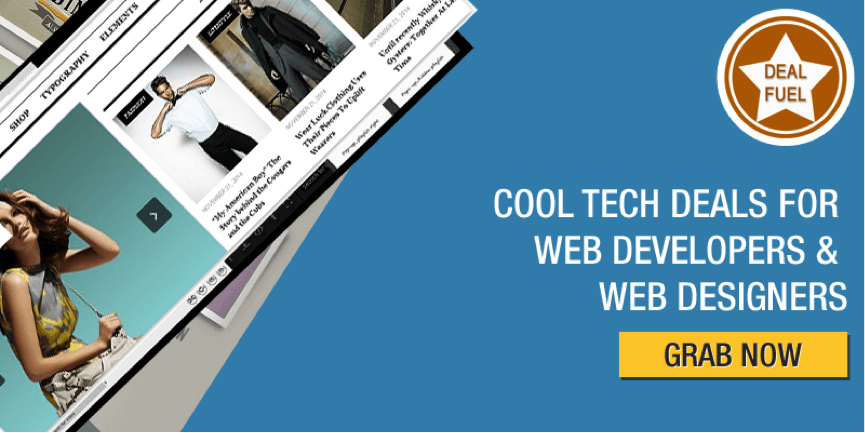 Whether you are a web developer or a web designer, you will find many tools and products to your liking on DealFuel. To start off, you can opt for eBooks, eCourses, WordPress themes or WordPress plugins - get them in a bundle and enjoy an amazing discount. Furthermore, web developers will benefit from deals for SEO eBooks, crash courses, plugins, as well as for various software tools and tutorials available on DealFuel. Web designers will be thrilled to come across packs of illustrated vectors, web fonts, icons, high-quality texture packs and many more. The good news doesn't end here: there are also many freebies available that will astonish you with their great variety: you can get your hands on anything from social media icons and stylish vector packs to 3D app mockups, web marketing tools and Photoshop gradients. Buying something off the website will be quick and easy and the best part about DealFuel is that each day brings different discounts and deals. Simply subscribe to their newsletter and get fabulous offers delivered right into your inbox.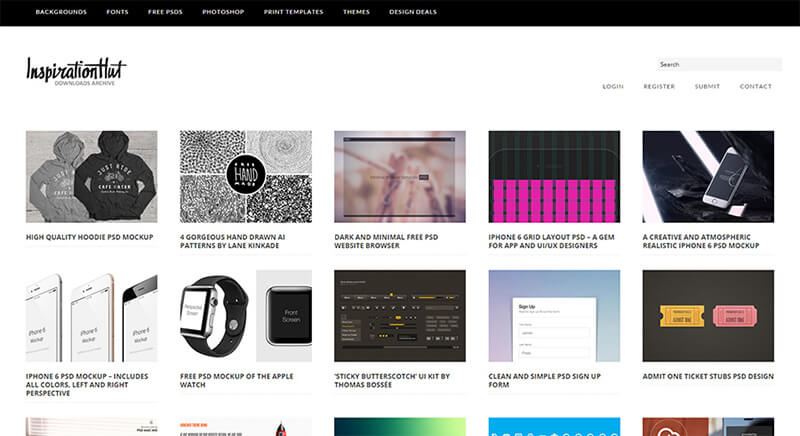 Inspiration Hut offers a large collection of resources for the web designer and developer community. By browsing through their gallery you will find resources for anything from PSD, to fonts, brushes, WordPress themes, mockups, textures and more.  Most of the products you'll find are free to download, but don't forget to give credit to their creators whenever possible. Also, you can be sure that all the resources you find on Inspiration Hut are first rate and that their quality won't disappoint you. As a developer or designer Inspiration Hut invites you to contribute to its ever-growing archive by adding your own work to the mix. There's no faster way to receive recognition from your peers than uploading your work to Inspiration Hut. From there on, your whole community will have access to it and their feedback will surely help you improve. What's more, you can add your work for either premium or free download.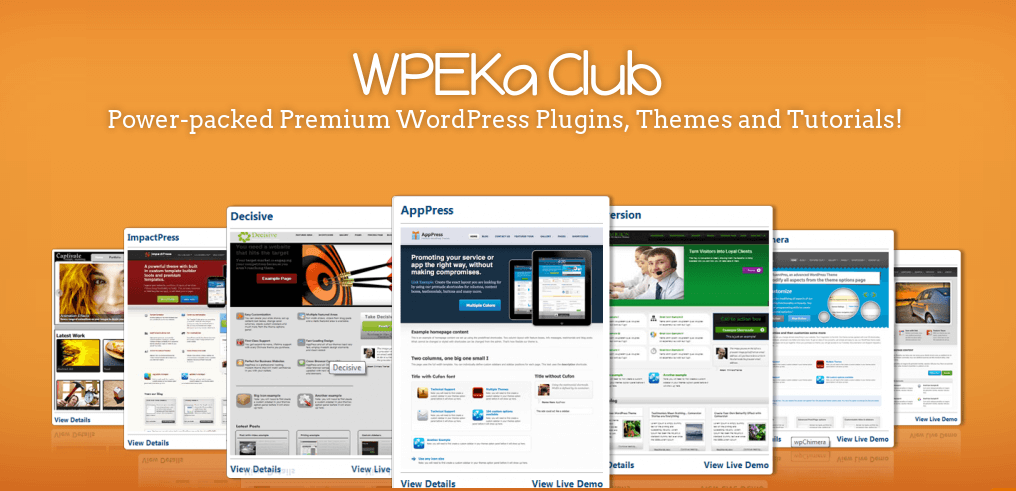 Whether you have your own website on WordPress or you're a skilled web developer with several projects underway, you'll find WPEka Club invaluable. It is the top go-to place for premium WordPress themes and plugins. You'll gain access to all the plugins and themes you need for Surveys,Landing pages, SEO, Social Media, Backups, Ad Management and much more. With over 60 premium WordPress themes and plugins, you can build any type of website, be it for photography, business, eCommerce or even your personal one. Should you discover that you need a bit of guidance, all you have to do is watch one of the video tutorials available and you will even get some extra tips too. Once you have signed up for the WPEka Club, you will gain access to all the products they already have available, as well as to their upcoming releases. Make sure you join the happy WPEka Clubcommunity to get your hands on all the WordPress goodies.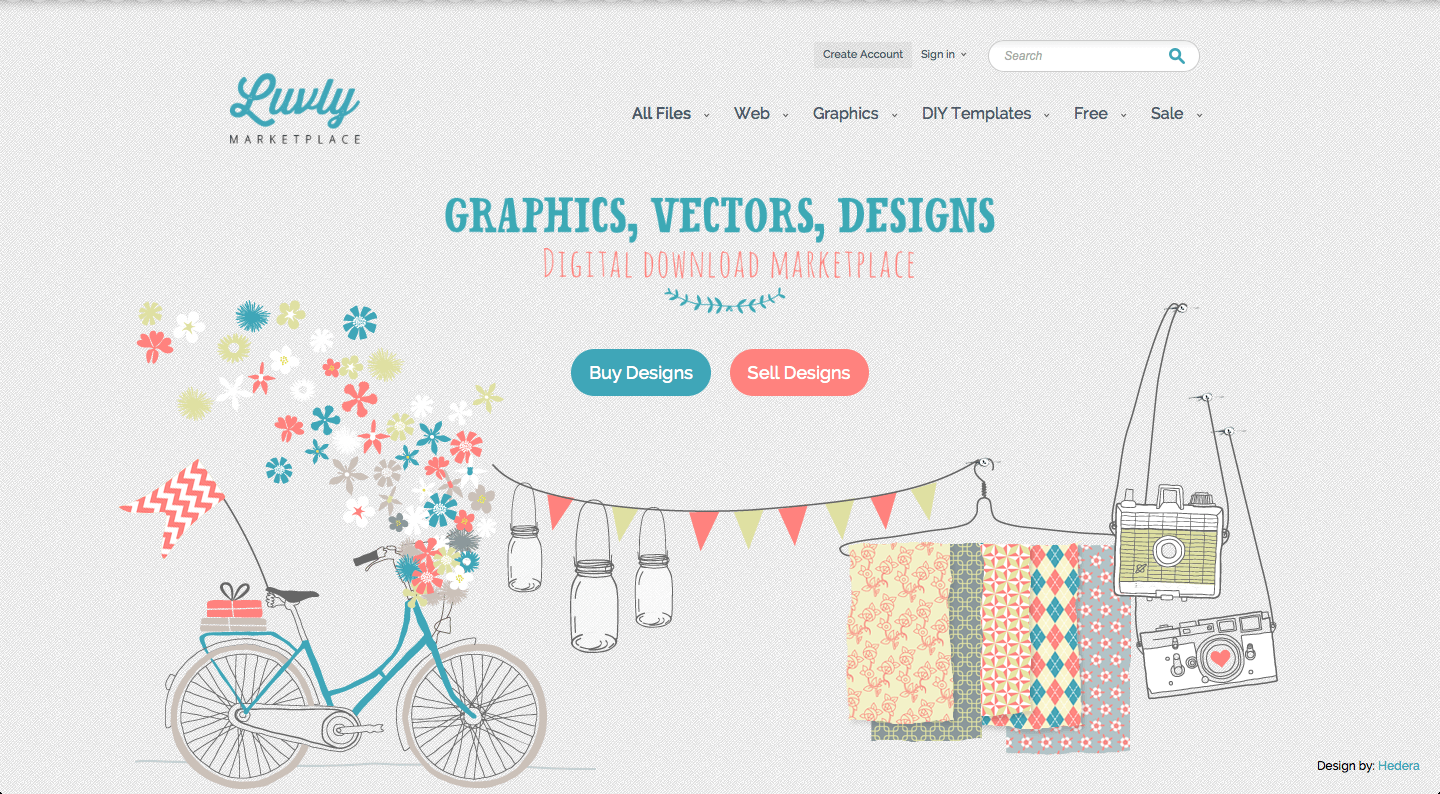 A website's appearance is a key element of its success and popularity. In consequence web designers and website owners pay particular attention to this aspect. Luvly is a place for them to discuss "everything design", from clip art to design tutorials. In fact, all designs submitted to the website are first approved by the team behind Luvly, as they aim to provide only the very best for their clients. This digital design marketplace offers a wide range of items: you can find DIY templates for business, pintables and invitations to birthdays or weddings, as well as stock on your preferred graphics (fonts, icons, logos, patterns, vectors, add-ons and many more). Remember to keep your eyes peeled for sales, as Luvly offers discounts for both bundles and individual items. If you have a passion for blogging, you will be happy to know that here you can even pick some outstanding templates for Blogger or WordPress.  Luvly is a design heaven that seeks to improve and grow along its community, so make sure you check out the interactive workshops, tutorials and classes they host if you want to take part in their journey.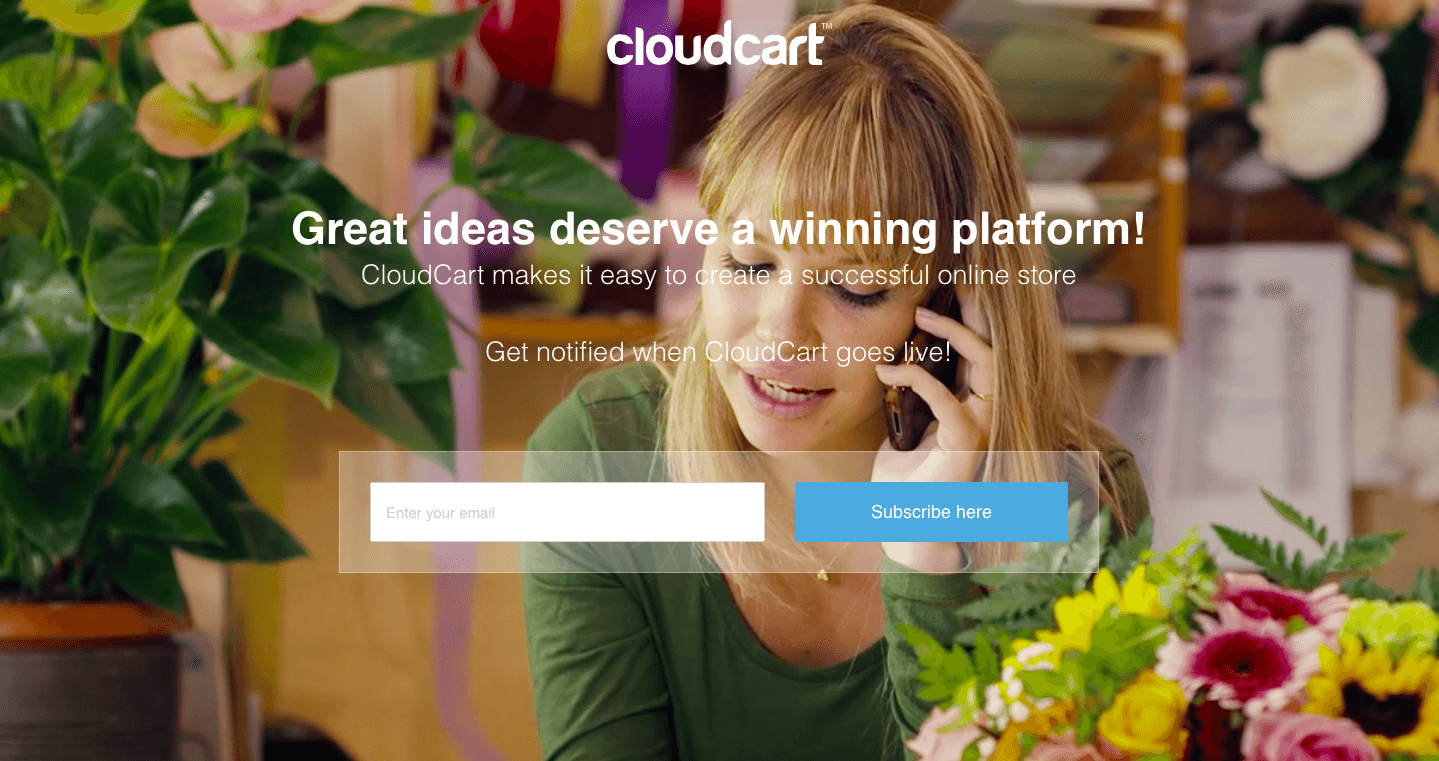 When running an online store, it's always a good idea to get some professional advice in order to make sure your business reaches its maximum potential. CloudCart has a professional toolset that will help you get your business on the right track. Use it to promote your business and build traffic with powerful SEO and marketing tools. Don't hesitate to get social and reach out to potential clients via the most popular social channels such as Twitter, Facebook and Google+. This amazing toolset sports a professional design and it also provides mobile optimization for your clients to enjoy the comfort of a mobile checkout. And speaking of payment, with CloudCart you also get integrated payments, a one-page checkout and a delivery and tax calculator; in this way, you'll always be informed about exactly how much you're earning. You also get to enjoy secure hosting and CDN as well as accept international payments. Plus, CloudCart knows it's important to offer support to its customers, which is why you can contact them via email, phone, chat, Facebook or Twitter. Briefly put, you'll have a team of professionals working for you 24/7.
Opinion Stage is an opinion polling service for websites and apps which can be put to good use in a variety of ways by publishers (so as to generate revenue, improve engagement and create traffic for their websites or apps) and brands (who can use this service to run campaigns based on the opinion polling tools and publisher network).  This incredible service was created by Microsoft and start-up veterans who wanted to reinvent online opinion polling by using social, big data and advertisement technologies. Therefore, it comes with many features and customization options that enable you to choose how a poll looks and what characteristics it has, for example whether or not it displays the number of votes. If you select to display results, you can opt for a complex filtering by gender, geographic location, social networks, time-span etc.  You can also check out the report dashboard to find out how well your polls are doing, namely if they are engaging, how many times they have been shared and how much traffic they brought your website.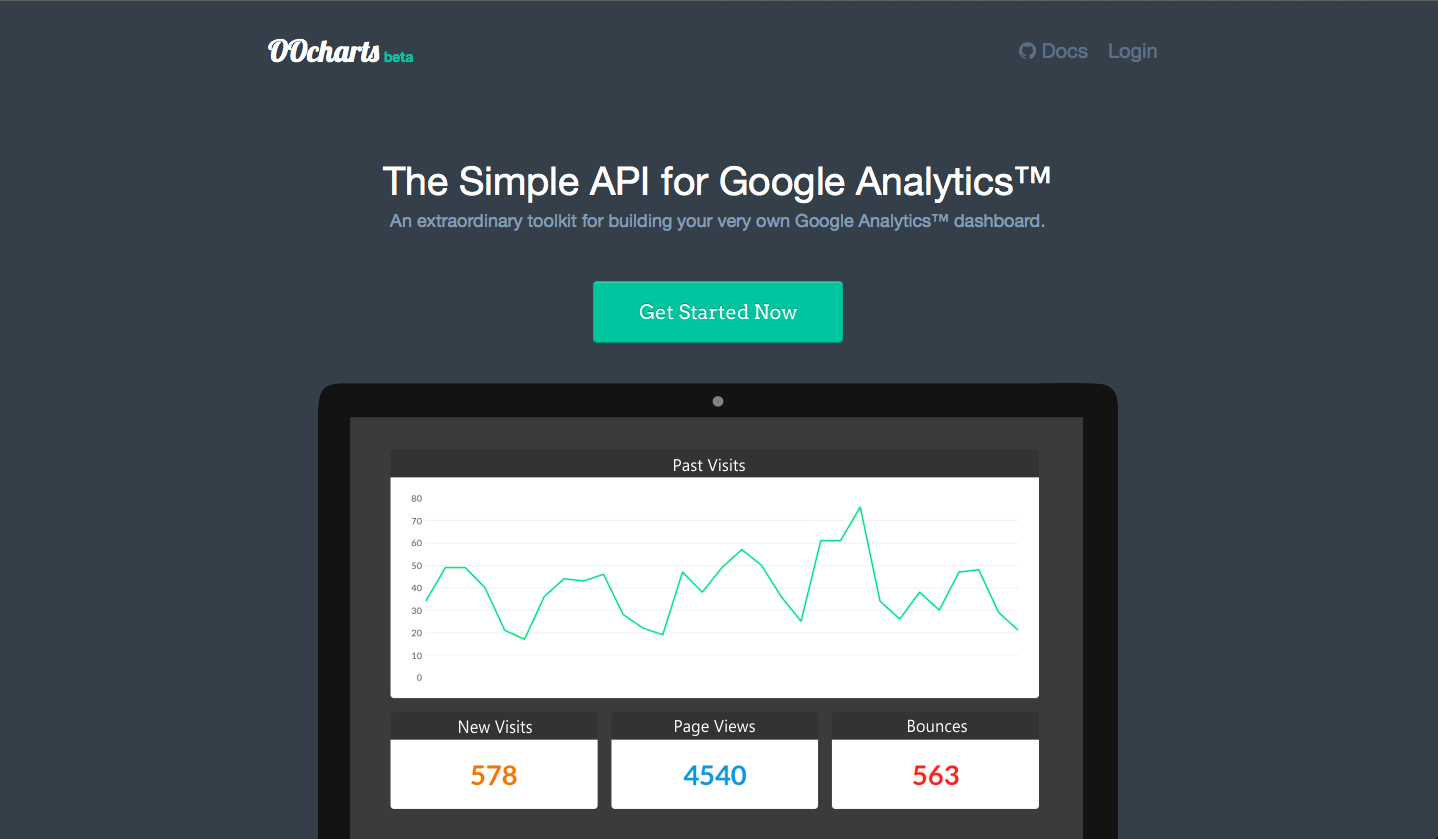 OOcharts is a service for creating and storing Google Analytics API Keys, thus allowing you to send secure requests to the API with the purpose of retrieving data. You can set up your own account by utilizing the same e-mail address you use to access Google Analytics. Once you've sent your requests, API will queue those that would normally exceed the limits of Google Analytics so that you can receive your data quickly and accurately. The service will also cache requests so that you can view former reports easier. As this is a free service, the only thing left to do before you get down to work is to connect your Google profile and make an API key for your website.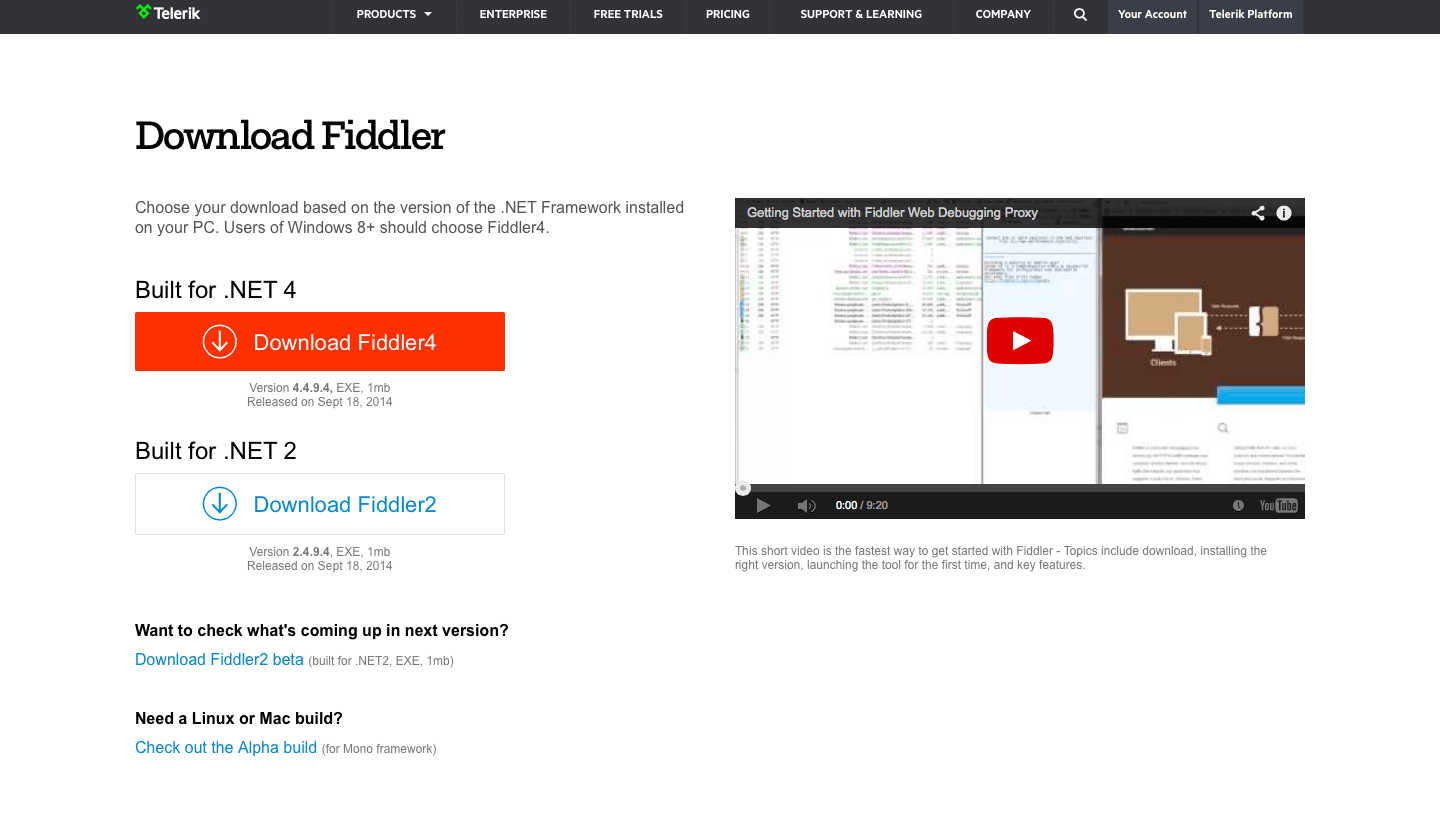 We all love a good web debugging proxy, especially when it's one that supports all operating systems starting from Windows XP to Windows 8.1 as Fiddler does.  Thanks to Fiddler, you can debug traffic from PC, Mac and Linux and on any framework, be it .NET, Java, Ruby etc. You can even solicit the isolating of performance blockages with a rule such as "Flag any uncompressed responses larger than 30kb." This is a highly customizable proxy that can additionally be used to security test web applications by decrypting all traffic or only specific sessions.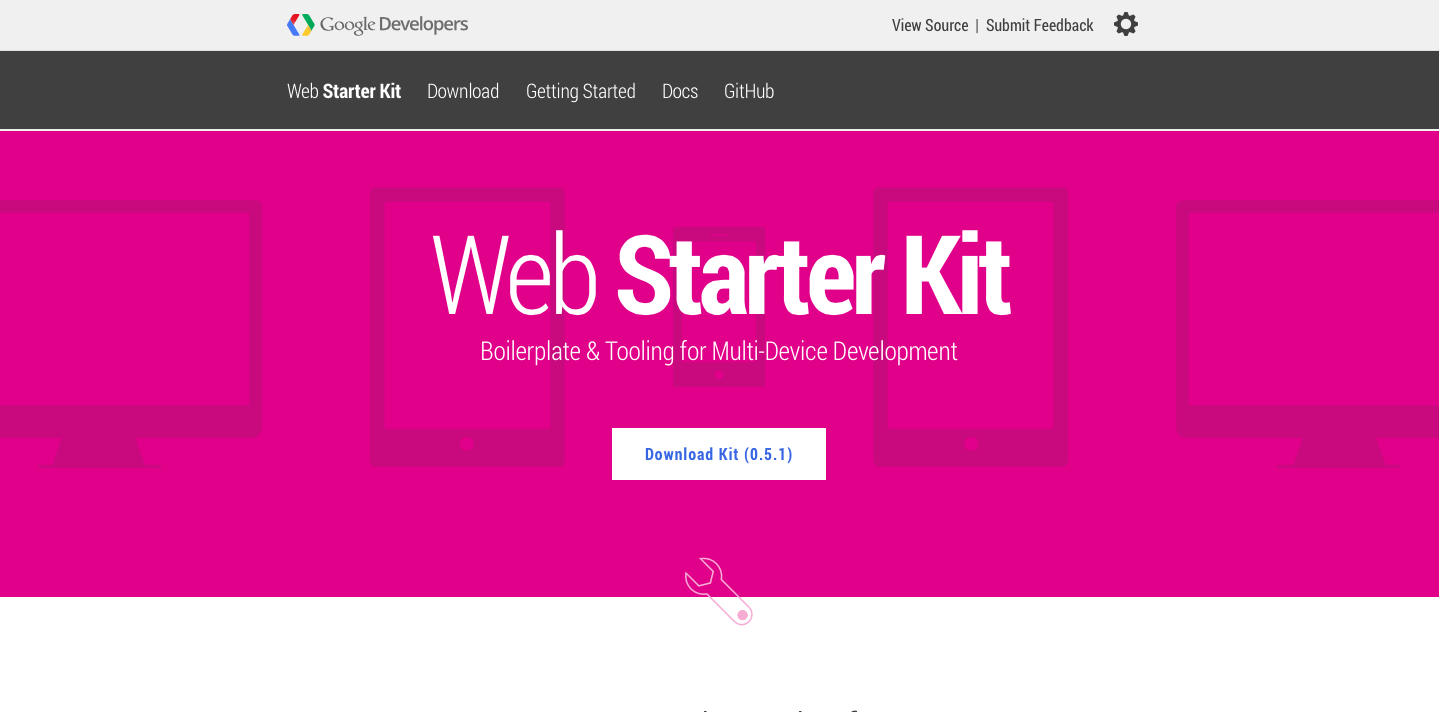 The Web Starter Kit is your go-to starting point for setting up multi-device websites. You will be using a visual design system for documenting your website's components that will evolve at the same time with the Web Starter Kit and you will also get access to a built-in HTTP server so that you can preview your site without going through the hassle of using other tools. Another great feature that doesn't require an extension is the live browser reloading. This kit comprises a set of high-quality tools, so it is only natural that they also included a responsive layout so that your website acts flawlessly on any device.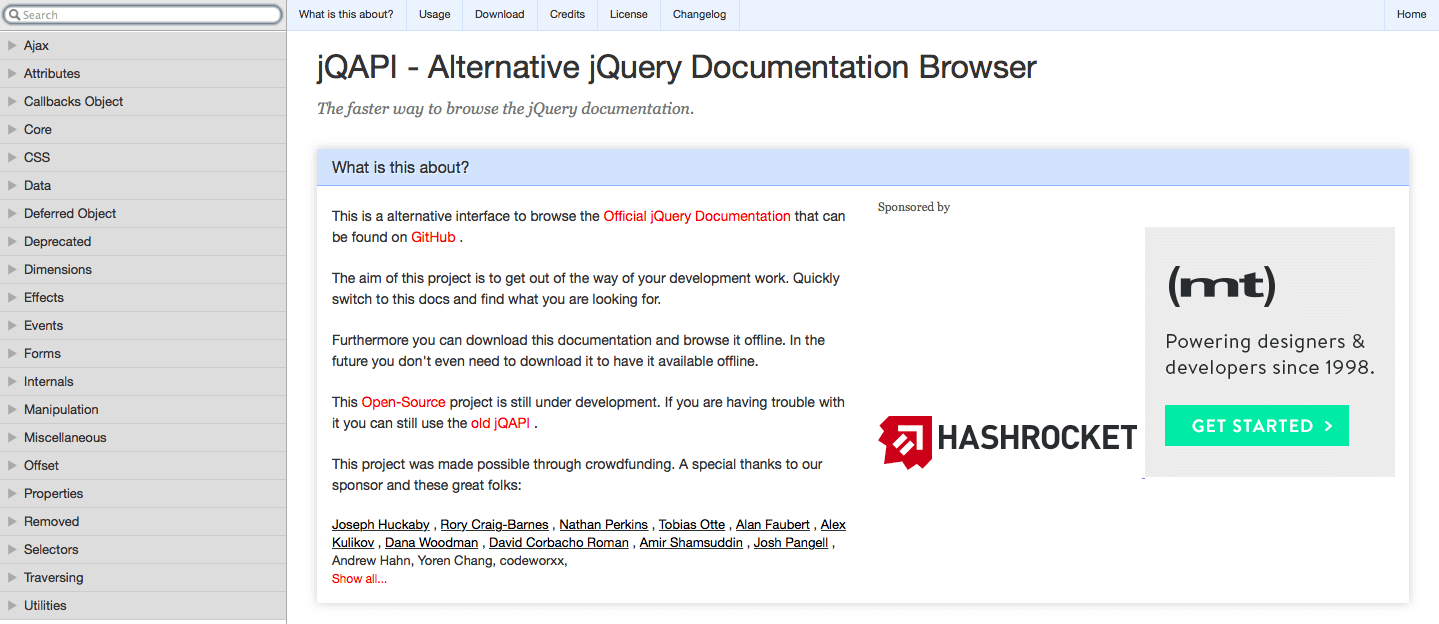 By accessing BrowserShots, you can view how your website looks on a variety of browsers and on different operating systems. After you have submitted the URL to your website, this free online web application will make screenshots of your website compatibility and then upload them to the central dedicated BrowserShots server for you to review.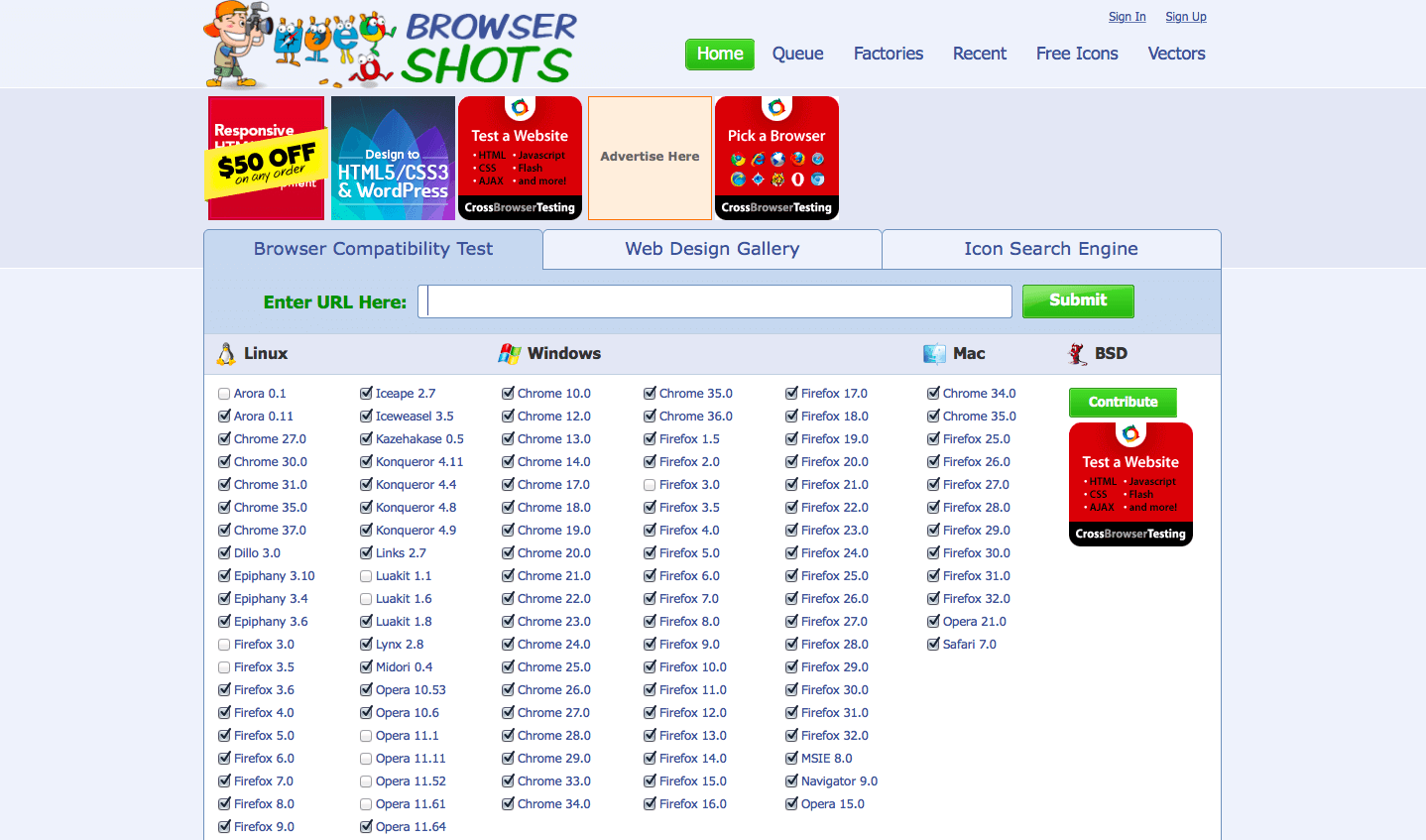 Every other website uses jQuery but, as many web developers might know, the online documentation pertaining to it sometimes lacks in usability and it can be quite difficult to find the information you need. jQAPI was created with this usability criterion in mind, to enable web developers to find information easier and faster so that they can get back to work as quickly as possible. Moreover, jQapi can be browsed both online and offline; you only have to download the entire package and you're good to go.

New Relic is a well-known high performance tool for checking your web and app servers for functioning issues by using a monitoring service. It helps you better understand the immense number of metrics your software is producing, including user click streams, mobile activity, end user experiences and transactions. In fact, the New Relic service covers the monitoring of both the application and the server. By seeing how your software actually performs in real time, you will be able to draw some conclusion that will help you make better business decisions and also have happier clients.