Popular Tools and Resources That a Web Designer Should Use
Just as every client project is unique, each designer is different by nature, and has distinct tastes, skills, style and experience. Yet, web/graphic designers always like to think they've made the best decisions and signed the most handsome deals when it comes to resources and tools, which are indispensable to their work. While fully aware that opinions on these matters may differ, I would like to share some of the most useful resources and tools in terms of website builders, WordPress themes, hosting providers, design deals, font and vector resources, stock photos, icons, project management tools, PSD to HTML services, and E-commerce solutions.
Website Builders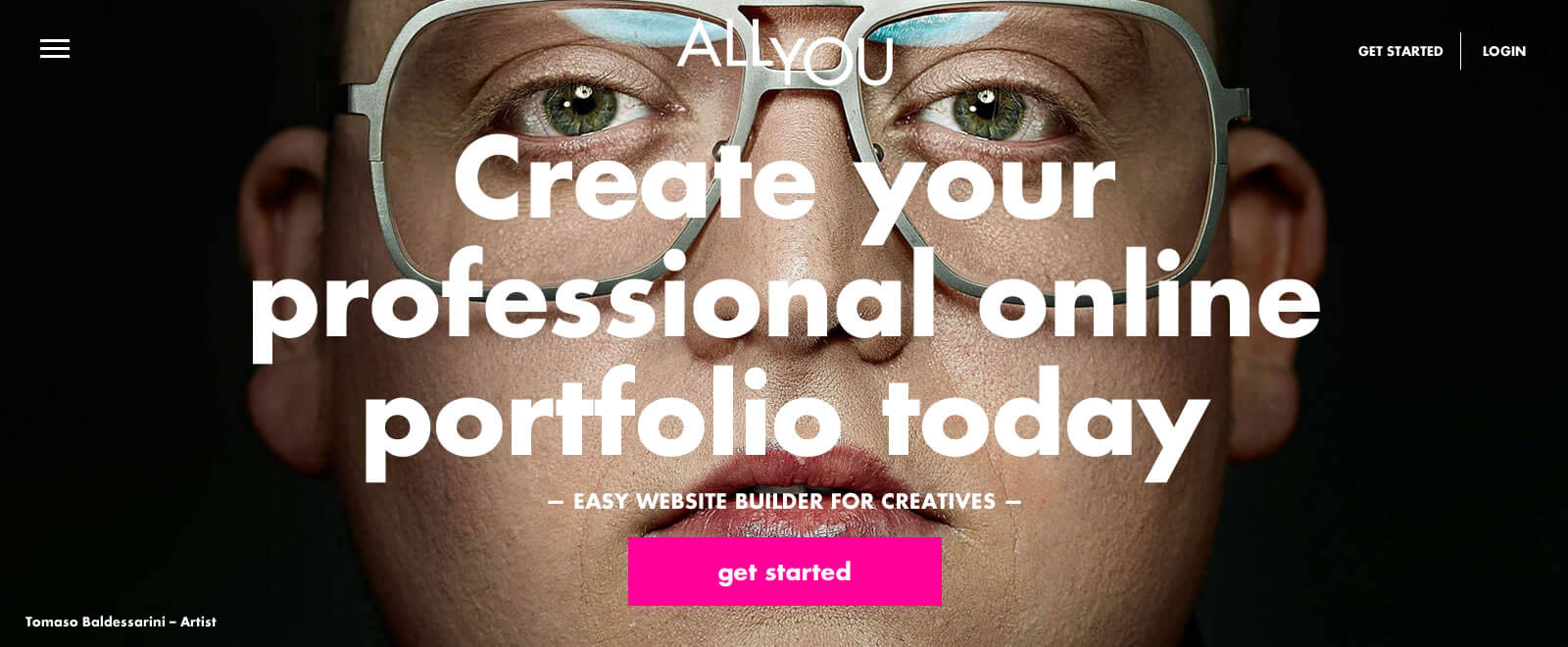 A good website builder has the power to transform your work by allowing you to channel your creativity without dealing with the irksome task of coding. ALLYOU.net is all about professionally crafted showcase websites that require minimum effort to set up. The Swiss platform was originally created in 2011 to serve the needs of creative individuals from various fields of experience. Graphic designers, as well as photographers, or stylists, can make fabulous portfolios with the utmost simplicity.
As long as you're not fixed on ending up with a sophisticated interface, feel free to single out a template and then use the drag-and-drop front end editor to customize it and piece your website together. ALLYOU does not charge a single dime for its services, not even for cloud hosting. However, it's possible to further upgrade the portfolio site starting from $8/month, by opting for the Carbon or the Titanium pricing plan.
Wix is rounding up more and more users every day. I'm not surprised, since it's a handy cloud-based tool that helps people deliver clean-cut HTML 5 websites without writing a single line of code. Besides, it offers a multitude of apps or allows you to add them to your site from a third party source, and add functionalities like E-commerce, social plug-ins, contact forms, community forums, and e-mail marketing.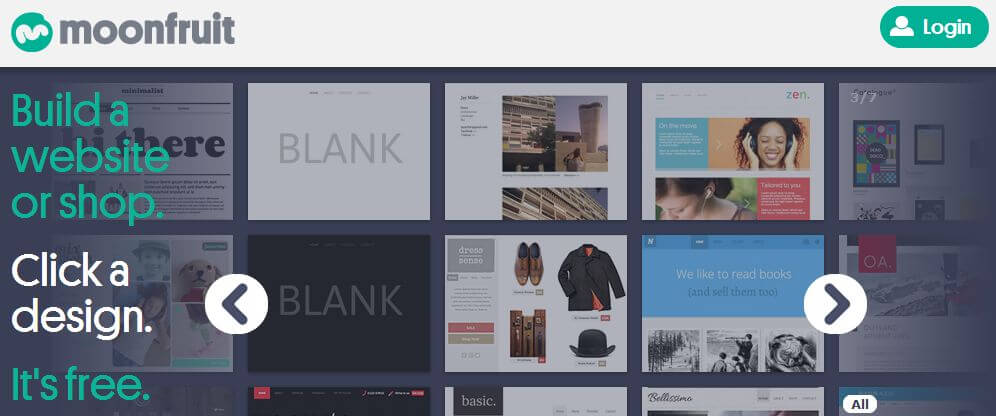 Admittedly, it takes a little while to get the hang of this website builder, but once you've crossed that bridge, nothing is holding you back from creating beautiful websites for your clients. You may even notice that Moonfruit presents several advantages that are hard to come by with other online tools, such as well designed site templates to choose from, and effective SEO calibrating on the platter.
WordPress Themes

Versatility is the operative word when you're creating WordPress websites. You may be asked to build an online store, a blog, a business website, a portfolio, a photography website, an event website, and so on, and so forth. Considering the supersaturated theme market out there, I believe that X Theme is one of a kind.
The magnificent brainchild from ThemeForest has got you covered on any occasion, so this may well be the only WordPress theme you'll ever need. The so-called 'Stacks' make sure of that. With any other theme, you'd be confined to choosing a skin and then customizing its appearance. The X Theme comes with four unique designs in one package, and allows you to easily edit your site in a live previewer.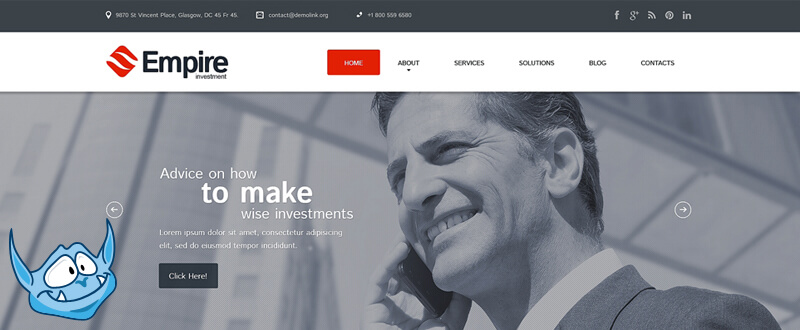 Template Monster is a giant library of site templates where you're bound to find anything you could possibly wish for. Well over 20.000 items are vying for your attention. You can browse through them and take your pick, depending on the format you prefer: HTML format, CSS with flash, or PSD.  If your services are solicited by small or medium-sized companies, you can use Template Monster to provide them with fully supported and hosted turnkey websites.
Another interesting fact about this service is the way you go about acquiring templates. You can either opt for a limited use license, or purchase a unique license to keep anyone else from using a specific template - whichever route suits your needs best.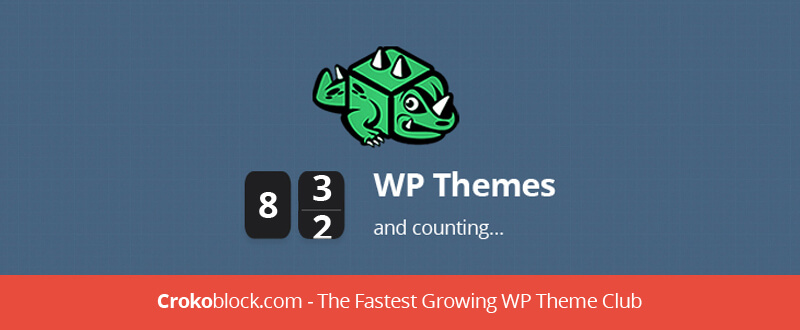 There's one more collection of themes for WordPress sites that I absolutely have to mention here. A team of dedicated theme developers work hard to contribute to a superb database that presently holds more than 80 responsive specimens. The CrocoBlock Club has a helpful support team, and is counting on Cherry Framework to power all of its offerings.
If you try out some of their themes, you'll see that they're ready to go right after you've installed them, and besides, the admin panel is very easy to navigate. Apart from that, advanced options are at placed your disposal whenever you're working on a portfolio or a blog. You'd also get constant upgrades, a built-in SEO tool, customized widgets, and an integrated plugin with shortcodes.
Hosting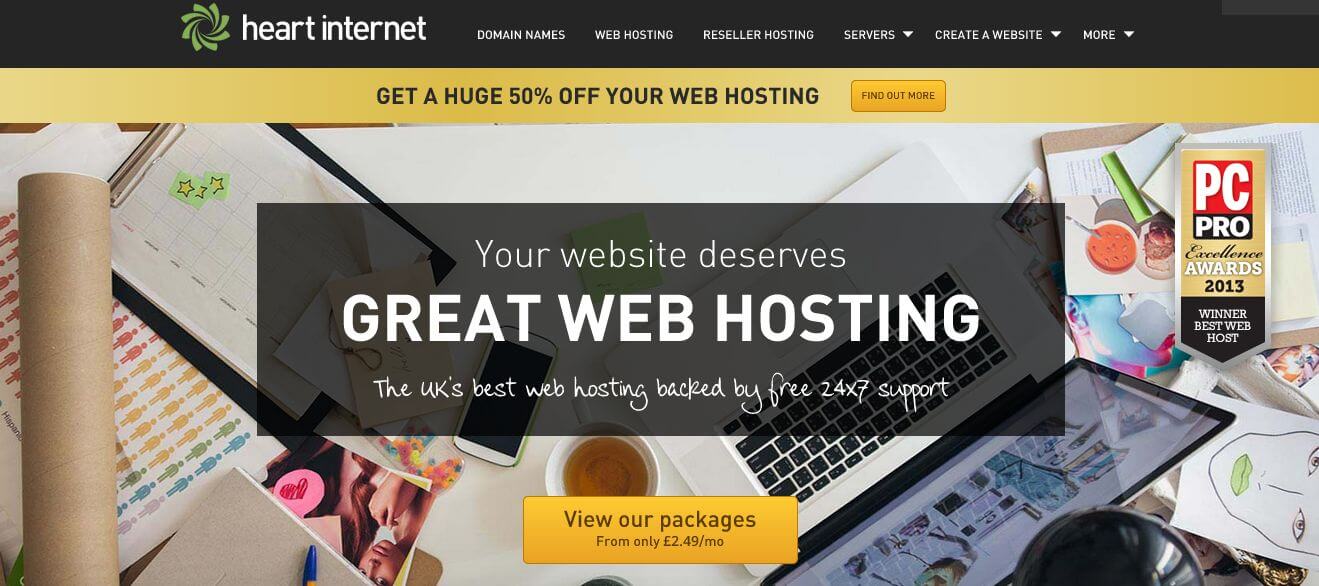 Your job also requires that you sometimes ensure trustworthy web hosting for websites, emails and applications. HeartInternet is a viable solution, regardless of the magnitude of your client's business. Moreover, it's good to know that help is always just within reach and that they don't outsource - the support team being entirely based in U.K.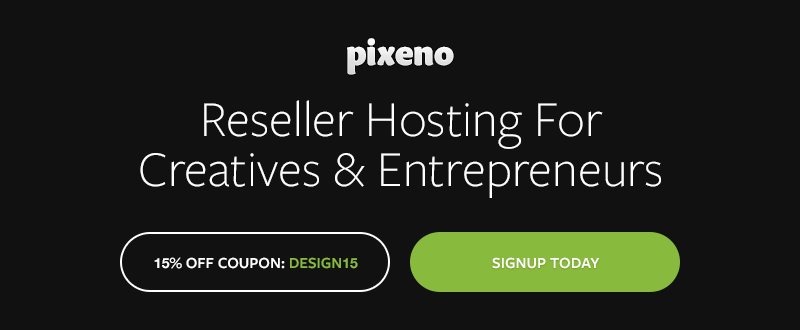 UK based Pixeno offers a top notch reseller hosting service for web designers and developers. You can request a 30 day free trial to test drive the service (no credit card required). Their reseller hosting platform is scalable, meaning that it can be adjusted as the consumer grows. Moreover, Pixeno provides WHM (web host manager) for all resellers who can then add websites to their package, each with their own cPanel account. Lastly, their planning to launch a new U.S location in the upcoming weeks. Use coupon code DESIGN15 and get 15% off their awesome service.
Design deals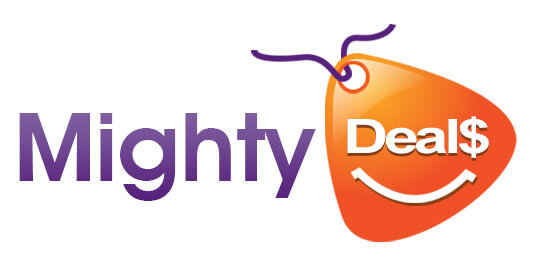 It can't hurt to be on the lookout for practical designer bargains that may be waiting around the corner. Who knows, you might just come across useful resources that would otherwise cost tremendous amounts of money. Mighty Deals  is the perfect venue for frequent discounts.
Take a minute to subscribe to their newsletter and take advantage of special offers while they stand. The discounts titan has daily discounts of 50-90%  for web development lessons, Mac toolkits, professional templates, and design tools like Photoshop actions or royalty-free vectors, but they are only available for a very short period of time. Besides, you can rest assured that this service is altogether free, so you don't have to register or pay any fees.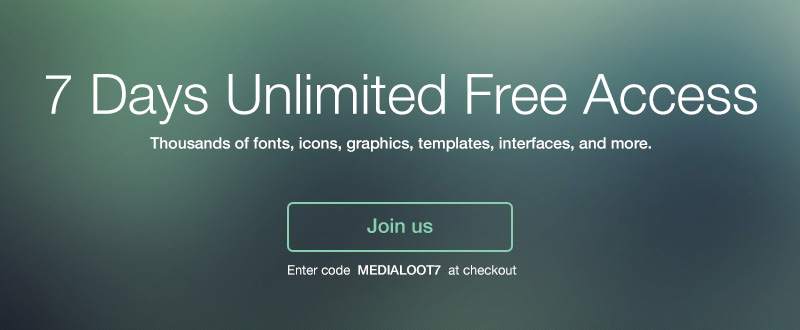 Of course, not all design deal services on the market are free of charge. However, that doesn't mean that they're not worthy of your attention. Case in point, a Medialoot membership may cost you $14 per month or $99 for the entire year, but keep in mind that there is much you stand to gain.
Members get unlimited access to top class resources, which are altogether created by Medialoot designers and hence carry a solid quality guarantee. You can expect to get your hands on many types of treats, including web and UI kits, mobile-specific design kits, vector and illustration kits, individual icon sets, countless font families, and hundreds of Photoshop add-ons.
Font resources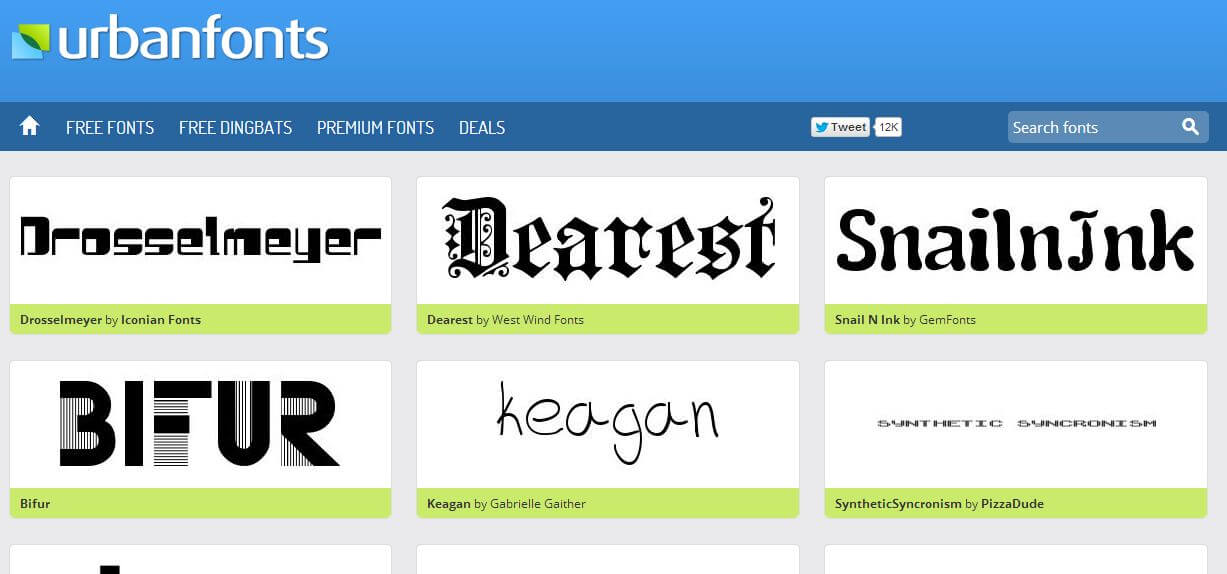 Images and graphics aside, we all know how important it is to also display content in a proper manner. The headings and body text used in a website, for instance, have to be attractive and hold everyone's attention. Therefore, it's crucial that you seek and use the appropriate fonts for the project at hand. UrbanFonts has one of the best collections on the web. Just take your pick from over 8k free fonts, as well as loads of premium fonts, and dingbats.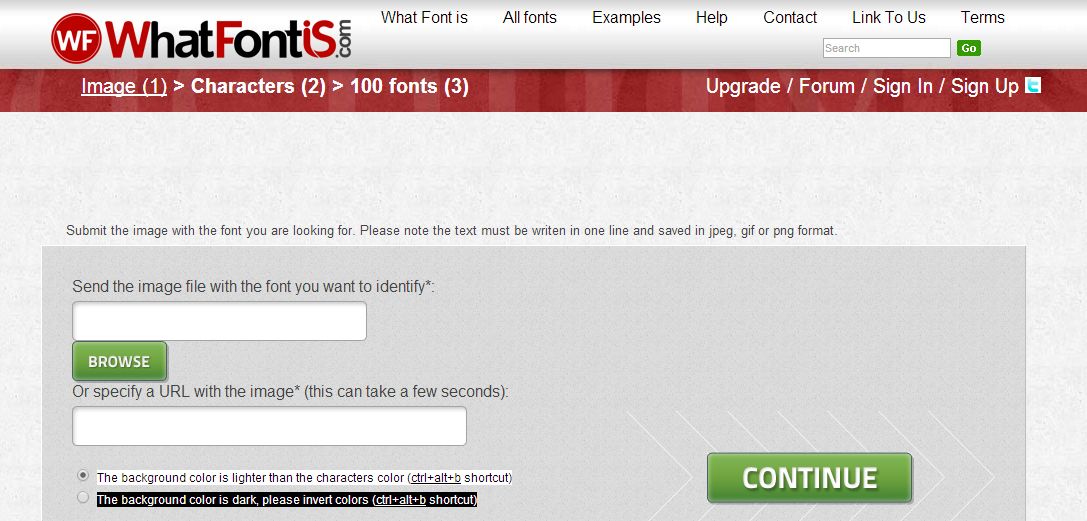 At times, you may happen to see an image that contains a word written in pleasant typography, and you don't have a clue what font that is, so you get the sudden urge to try and find out. There's no telling how long the web search turns out to be. WhatFontIs.com exists just for that type of emergencies. This is an excellent tool for designers, who work against deadlines and don't have anytime to waste.
You won't believe how fast you'd get that elusive font, either by entering the URL with the location of that image, or by taking a screenshot, and uploading it onto the platform. Soon enough, you'd receive a list with the exact or closest matches to that font.
Vector resources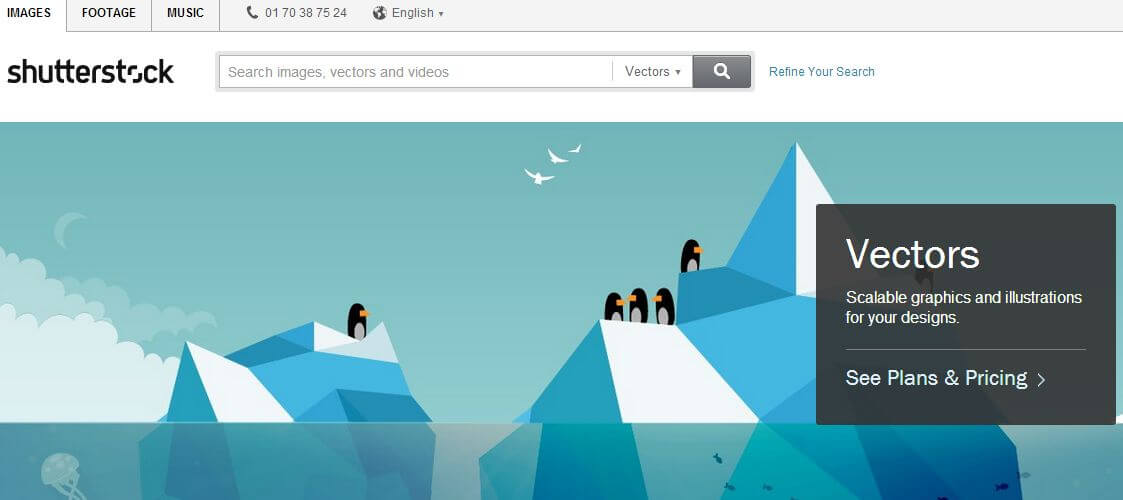 When you're scouting for the best microstock agencies to get vectors from, remember to visit Shutterstock. It's one of my top options, and it's been a favorite for years. This marketplace is very popular, and makes it a habit of favoring brand new items, so contributors are encouraged to create and keep adding new vectors on the website.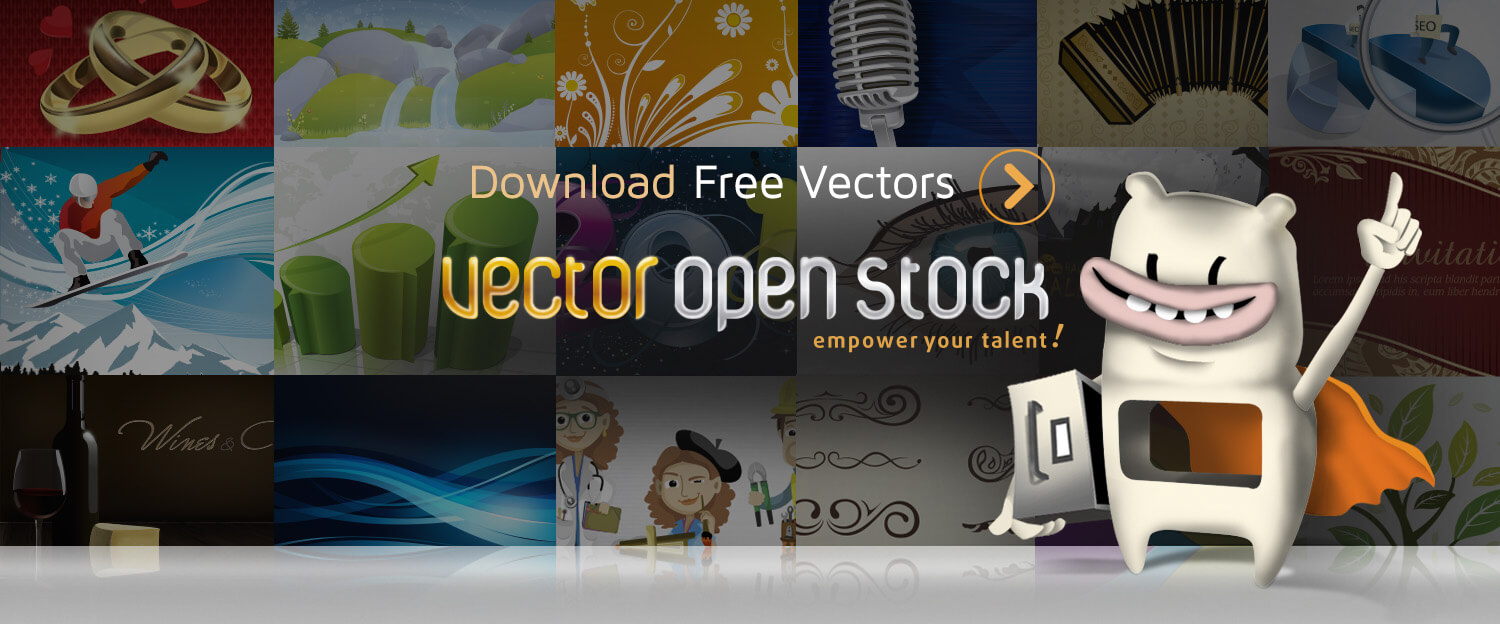 If you don't want to spend any money, than there's always time to scan through websites that offer high quality free vector graphics. You may wish to consider Vector Open Stock above all others, as it has almost 7k precious freebies on its shelves, just waiting to be snatched. While some items are subject to Creative Commons license, others are under an Open Stock License.
In addition, Vector Open Stock also sports some sort of a Social Network. As such, you will find useful features here, which you can use to browse collections, as well as like other people's works, follow them, and voice your opinion.
Stock images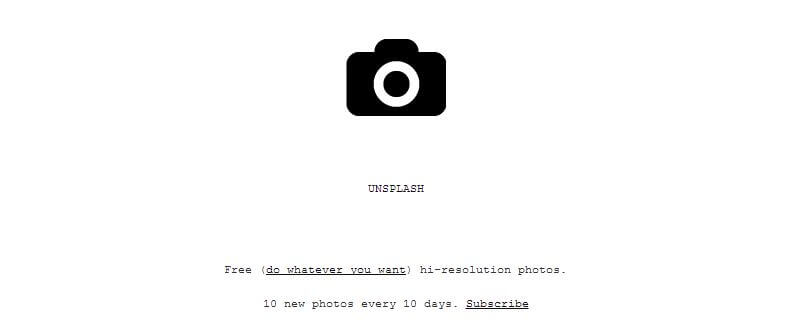 Creative professionals are often forced to sort through rubbish until they find the perfect images to work with. Unsplash is an example of stock photo merchant that has top notch content, which is really worth your while. Not to mention, ten new photos are added once every ten days, and they are all associated with CC0 license, so you can use them freely.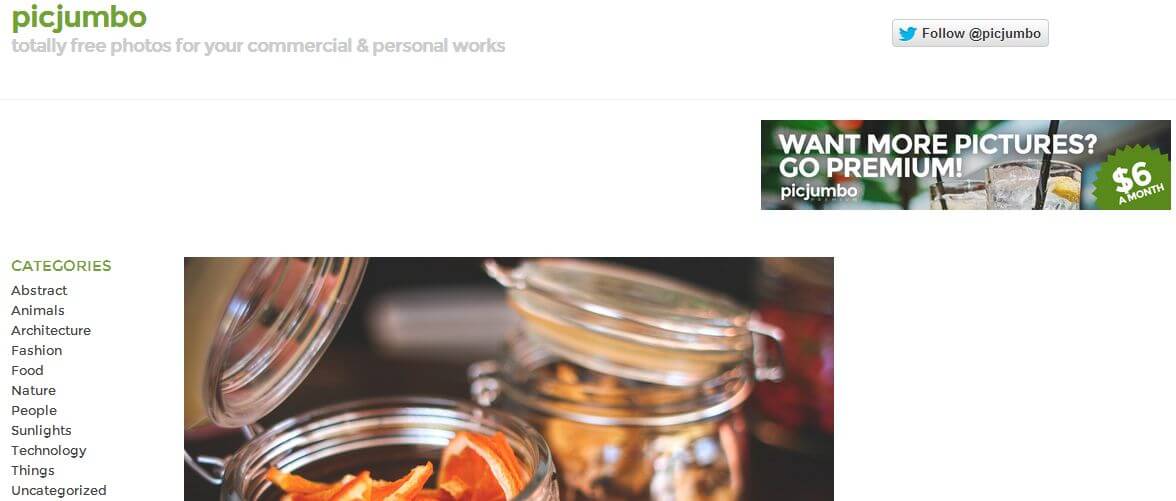 I have only just discovered the small treasure called PicJumbo. Its owner keeps uploading incredibly neat looking photographs of 10 megapixels that look like anything but stock photos. In fact, most of them are made available for free, and can be used in the making of templates, themes, and websites, as long as you're not selling them.  You can also go Premium for $6/month and receive a monthly intake of beautiful images.
Project management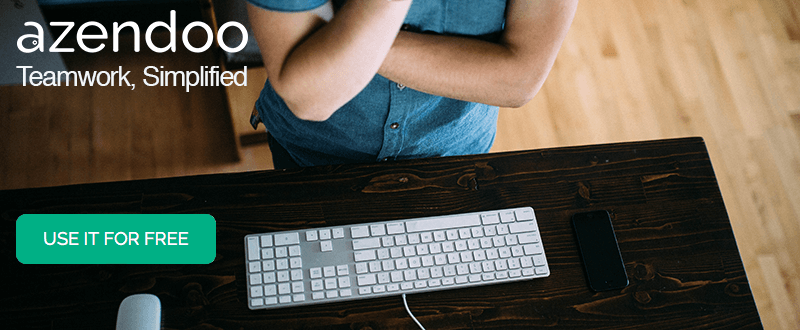 Without proper organizing skills, teamwork would turn to chaos. Project management is particularly important in web design, so reaching out to helpful software is highly recommended. My favorite tool is Azendoo, which is available on the web and on mobile. The free version allows you to create an endless number of workspaces, as well as set tasks and subjects indefinitely. With Premium comes advanced admin capabilities and increased storage.
Azendoo is complete with integrations like Dropbox, Evernote, Google Drive, and Box. Thus, you are at liberty to link accounts, and share all work in one place, so that you and your team-mates are in sync.
We're not project managers, we're designers. In case you feel that most project management software out there is cumbersome, and the vast majority of designers get that feeling sooner or later, then I know what can deliver you. If you're looking for something more visual and generally uncomplicated, your salvation lies in a handy tool called Casual.
You'll be happy to notice that Casual doesn't overwhelm you with heavy Gantt charts or other managerial features that come across as unfriendly to designers. Instead, you can draw a MindMap of your tasks, plan easily, and have absolute control over your projects from beginning to end.
Icons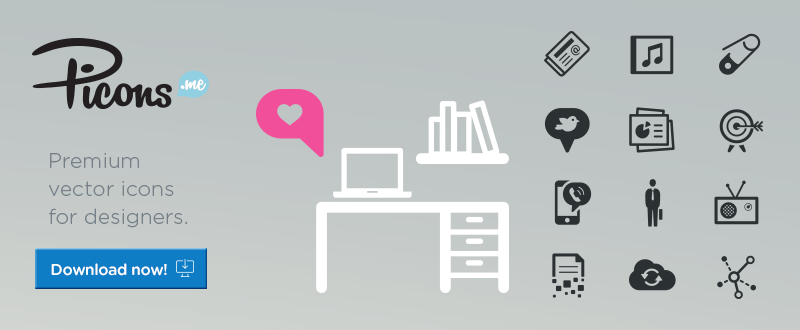 Next time you're interested in acquiring icons, check out Picons.me - that's where you'll find some crisp and hand-crafted items that will stick to your memory for a very long time, and compliment your website, offline media, desktop or mobile app. The icon sets are vectorized, created with Illustrator, and can be scaled to any size.
An 80-strong set is at your service, cost-free: the Social bundle contains icons pertaining to the most popular networks. Lastly, be sure to follow Picons.me on Twitter, seeing as they announce promotions from time to time.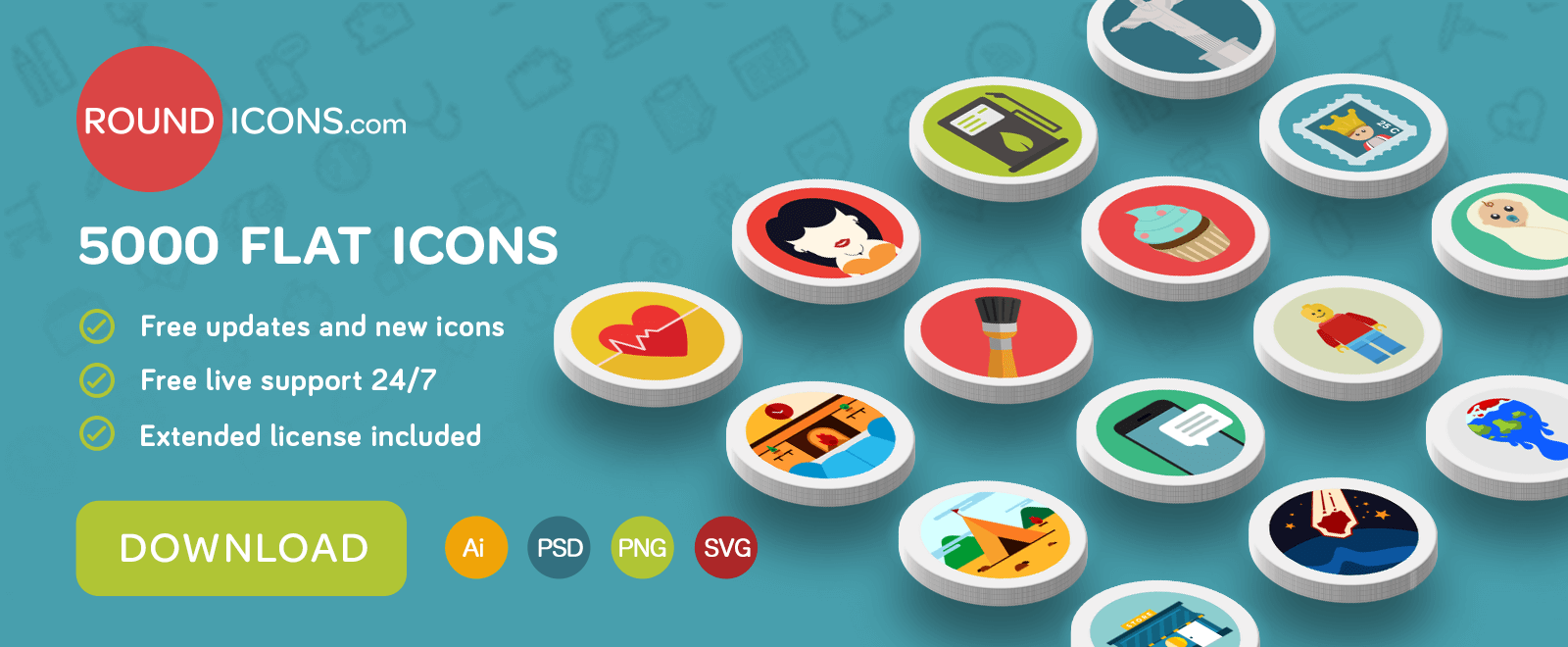 Roundicons commands the largest collection I've seen so far. No less than 5K icons are stacked in the vaults and organized in sets. Here are icons that fit every style, taste, and format, from flat colorful elements, to flat scenes, lines, outlines, and filled icons. They are available either as PSD, AI, SVG, PNG, or CSH.
I love the fact that all icons from this source have Extended License. What's more, once you've purchased an icon set, all the items that appear thenceforth and belong to that set are automatically sent to you, without any extra fees.
PSD to HTML services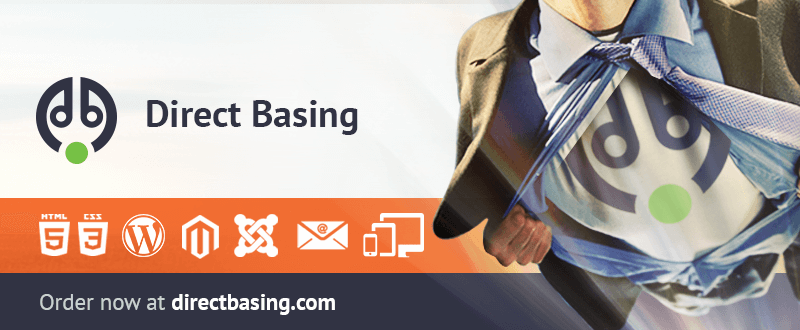 When you've designed a PSD and don't wish to mess around with coding in order to launch it in the online world, it's time to enlist a PSD to HTML service. Direct Basing should be among your first choices, because they have one of the fastest turnarounds in the industry.When needed it's also possible to let them implement one of your favourite CMS systems such as: Wordpress, Joomla or Magento eCommerce.
Furthermore, when you place your order, you're also invited to choose several layout and JavaScript features. The (x)HTML/CSS code written by the expert team from Direct Basing will optimize your website for search engines, and make it function well on all browsers, old or new.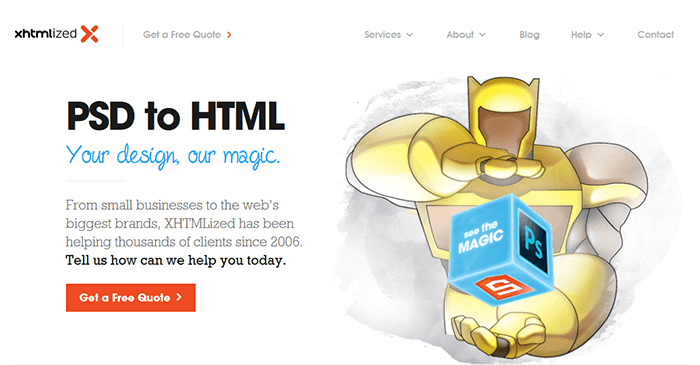 Yet another first-rate PSD to HTML service is XHTMLized. It takes pride in having a staggering experience: with 10 years of dedicated service as back-end developers, top quality is in their DNA. The moment you ask for their help, you sign a non-disclosure agreement that protects your data and your property. The only people who come in contact with your designs will be on first name basis with you, because XHTMLized believes that a healthy relationship with the clients is essential. Moreover, the Project Producer assigned to you can be reached at any moment, should you raise any questions or have anything at all to add.
E-commerce solutions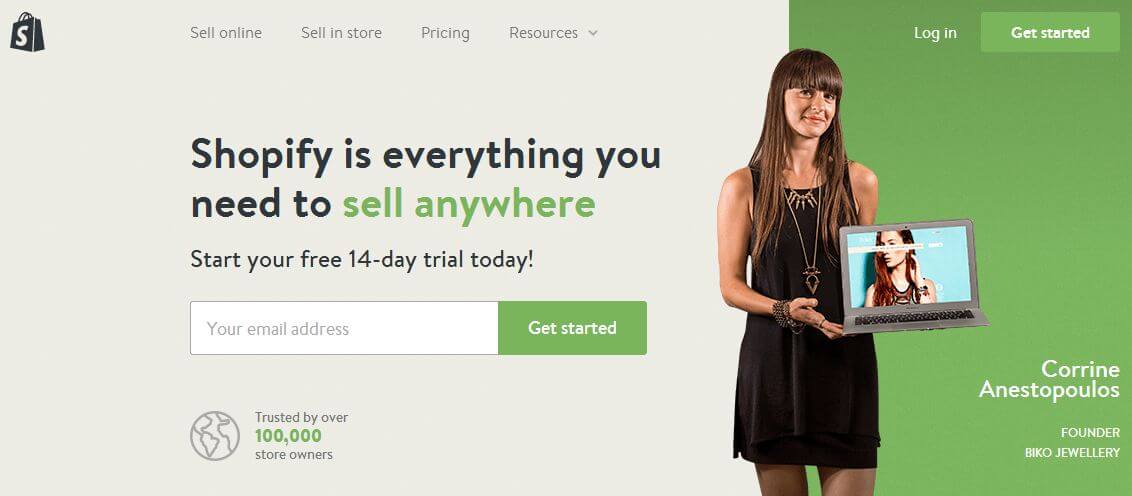 As far as online stores are concerned, Shopify is the perfect answer for retailers and for designers who would rather sidestep technicalities altogether. This tools allows you to easily customize the site design, manage orders, add new products, and accept credit cards. Heavy faces like Encyclopaedia Britannica or Amnesty International work with Shopify, so what's holding you back?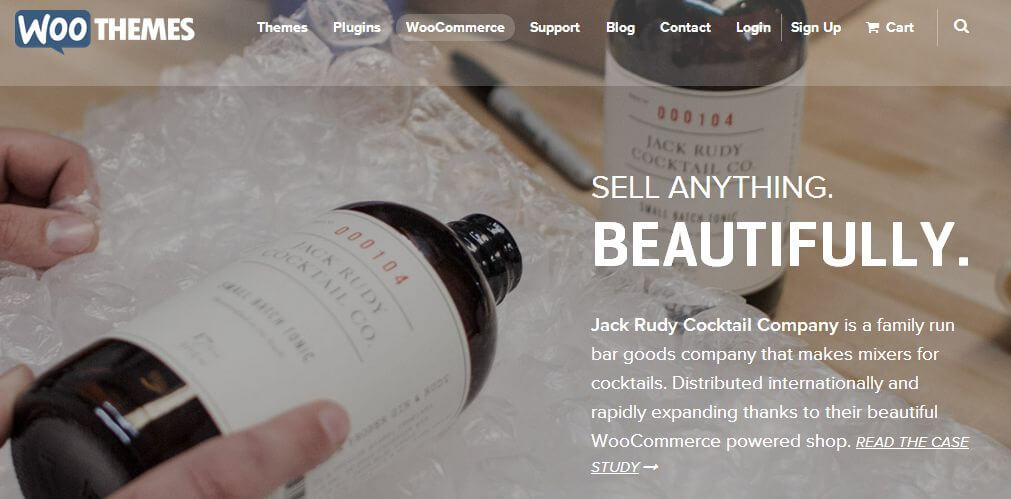 If you're currently engaged in the sphere of WordPress websites and need an E-commerce plugin, WooCoomerce is your best bet. You can use it entirely free of charge, and so create stores that sell anything from software, to clothing, photos, music, and even products that originate from an affiliate marketplace.  
This list could go on for ever, but I've only singled out the tools and resources that I believe would make the biggest difference in the life of a graphic/web designer. Naturally, I don't expect everyone to agree with me on the best options, and I wholeheartedly welcome other opinions.