Getting Tired of Endless Client Revisions? 270+ Pre-Built Websites Are the Solution
Website revisions are to be expected. They also tend to be few and are usually minor in nature. However, some clients never seem to be satisfied. Sometimes, they also have a problem explaining what they expect from you.
On the other hand, your design tools could be a factor. They may not have the capability to provide the functionality a client is looking for. Or maybe they don't have the design features needed to build maintainable websites. In addition, some of the tools can't handle rapid revision requests.
Here's a theme that should eliminate those endless revisions issues, once and for all.
Be Theme delivers precisely what your clients need
Be Theme is a Top 5 Themeforest best-seller for a reason. A good part of that reason lies in its collection of more than 270 pre-built websites.
They can be accessed with a single click. It's not at all difficult to find one that is either a perfect match to a client's needs or is easily customized to make it so.
These pre-built websites get you off to a great head start on your projects. You can even have a website up and running in 4 hours.
See how easy you can install Be Theme by watching this cool 40 second video.
Here are 10 popular examples of Be Theme templates
For clients who sell online courses: Be eLearning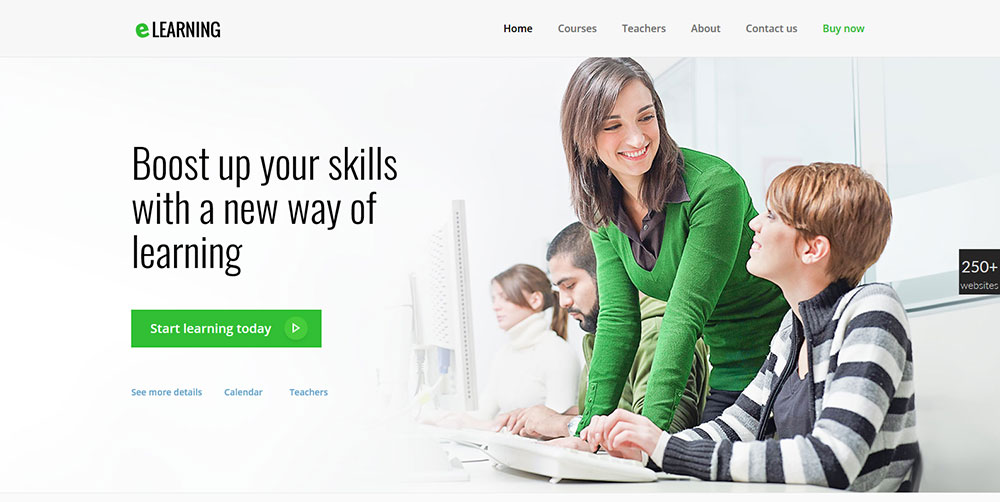 Be eLearning provides just the foundation you need to build a modern, well-structured website that's suitable for a retailer of online courses, or a client looking to establish an eLearning platform.
While it's easy on the eyes, this pre-built website nevertheless supports a large amount of content.
For small business owners: Be Craftbeer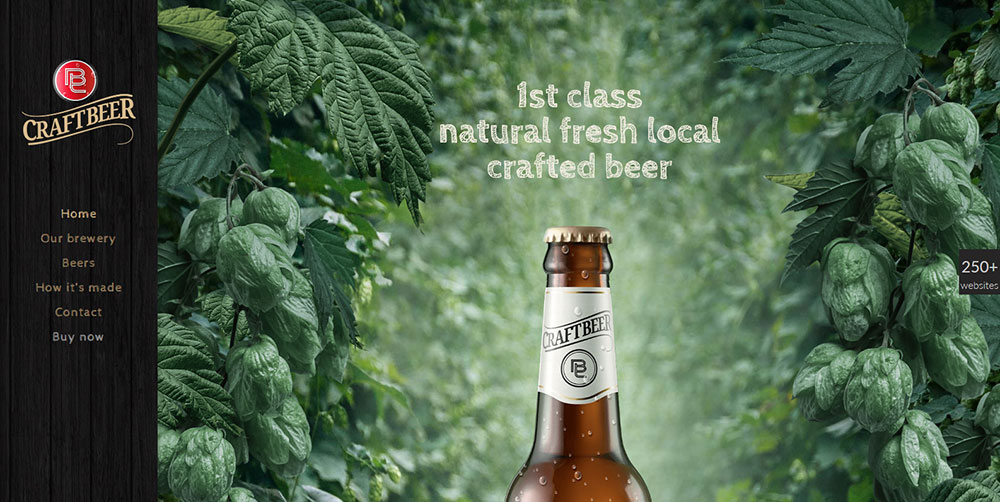 A website based on this design should be more than pleasing to a client selling handcrafted products.
Be Craftbeer's focus is on large images of a product, coupled with a well-structured design including cool JavaScript effects, and attention-getting design elements.
For interior designers and architects: Be Tiles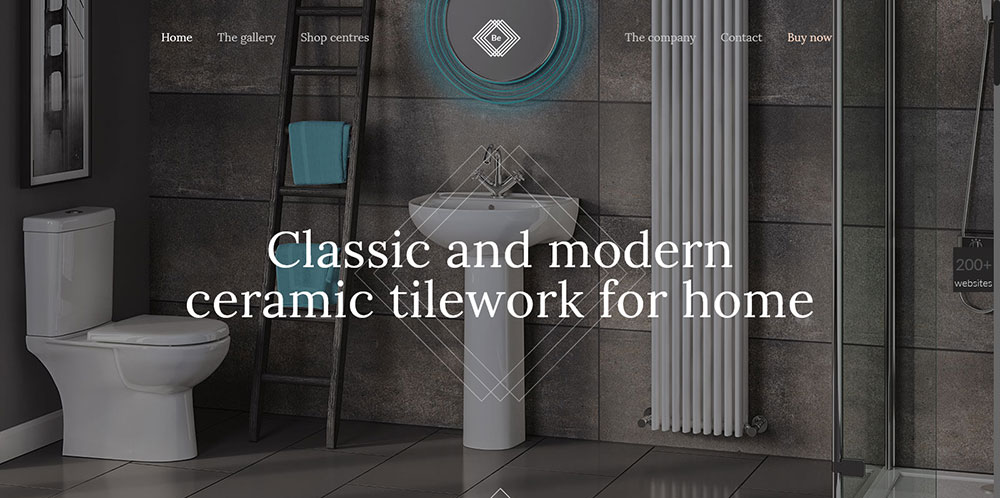 Be Tilesillustrates how geometric and architectural elements can be combined with content to create a website a client will more than appreciated because of its elegant design. Everything needed to create a stunning portfolio is there.
For clients working in creative industries: Be Artist
Artists and other creative types are always looking a better way to showcase their talents. They tend to be innovative, and naturally expect a website intended for their use to exhibit some degree of innovation as well. While this could be a challenge for some web designers, Be Artist offers a pathway.
For clients working in the catering industry: Be Burger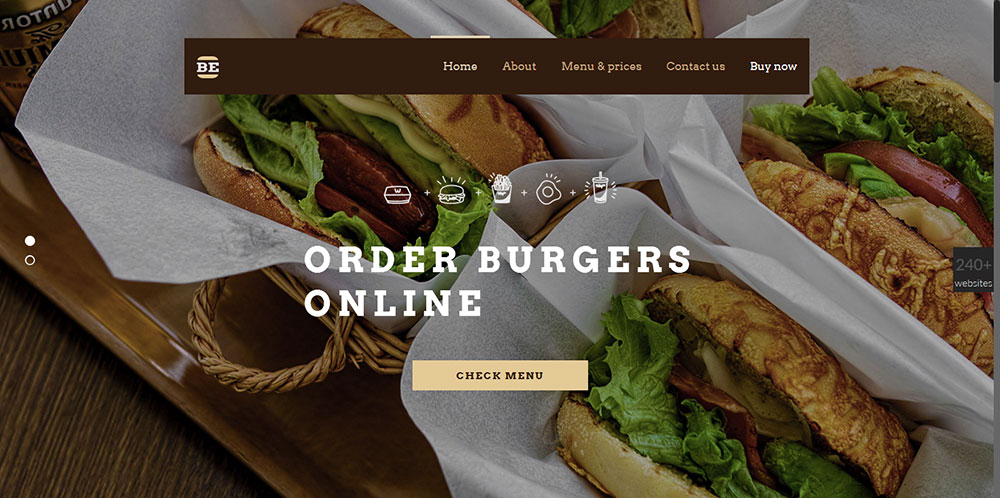 A design for a food service or catering business obviously should take the expectations of today's food-oriented culture in mind.
That means large, mouth-watering images, easy-to-order forms, and an appealing menu structure; as illustrated in this pre-built website.
For clients in the fitness & wellness industry: Be Sports club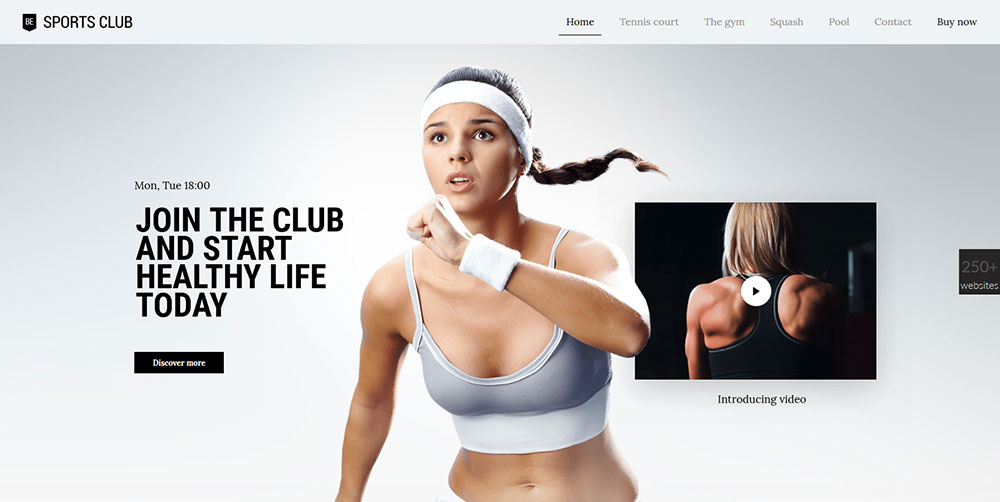 Websites promoting sports clubs and health and fitness centers need to feature interactive and dynamic designs like this clean, modern Be Sports Club example.
This pre-built website also illustrates how content blocks can be placed to deliver all the information a client wants to include; without creating a cluttered appearance.
For clients in the travel and lodging industry: Be Hotel2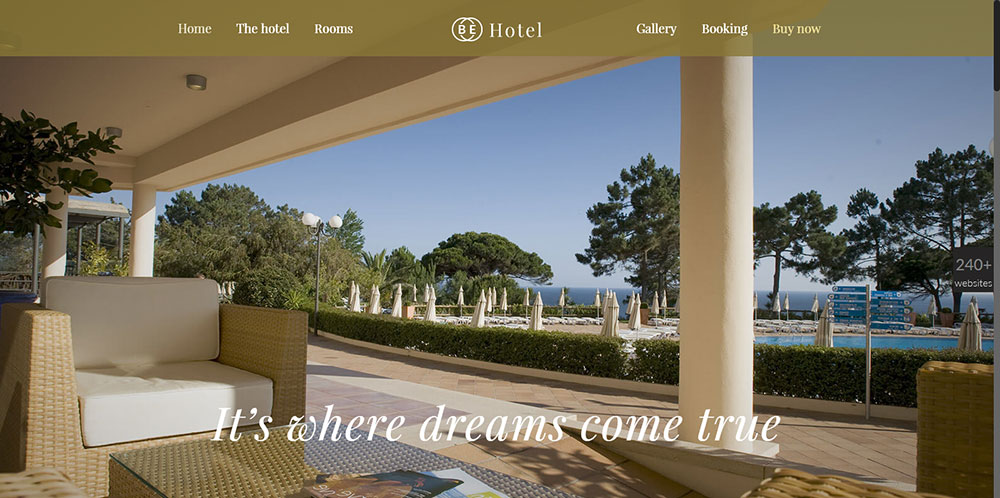 A website for a hotel should do more than simply showing an image of that hotel. It should be designed to ignite a desire to travel on the part of the visitor, and make that same visitor want to book a room on the spot. This websitedoes just that.
For restaurant or bistro owners: Be Restaurant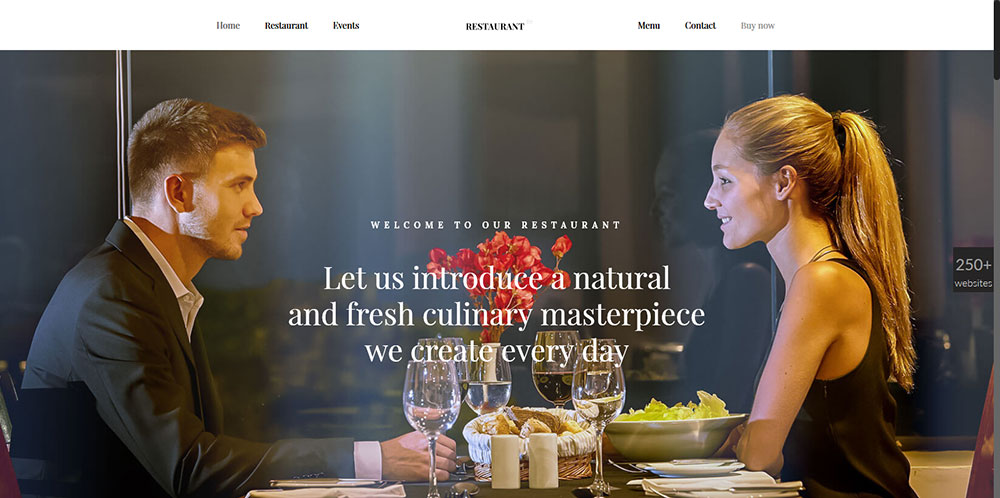 The eating establishment industry is crowded and competitive. It takes a website like this, with its overlaid design and special slider effect, to stand out from the crowd.
It's probably different from any restaurant website you've seen before; and it's designed for everything from 4-star restaurants to cozy neighborhood bistros.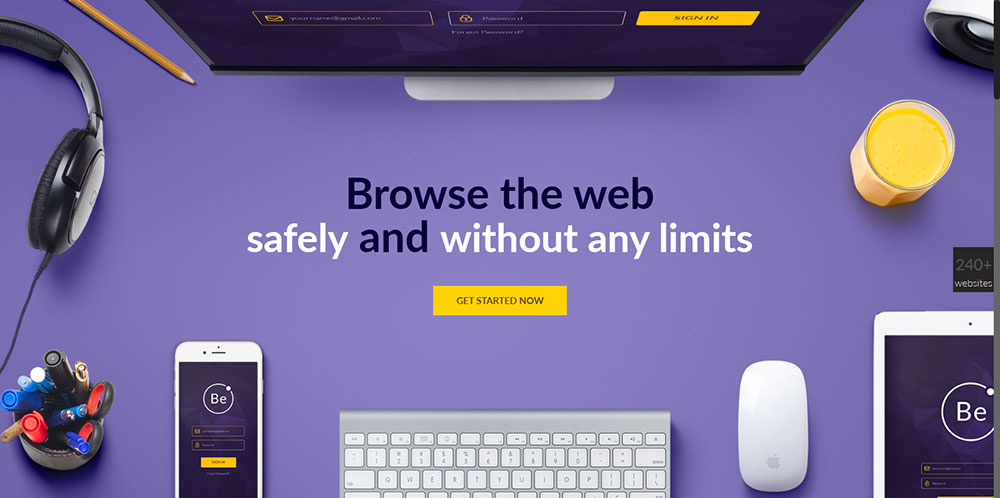 You can expect a constant stream of revision requests from an IT firm or team if you don't get their website exactly right. IT types tend to be picky that way.
Be VPN is corporate-oriented, clean in appearance, highly-organized, and adds a friendly, human touch.
For clients who sell luxury products: Be Car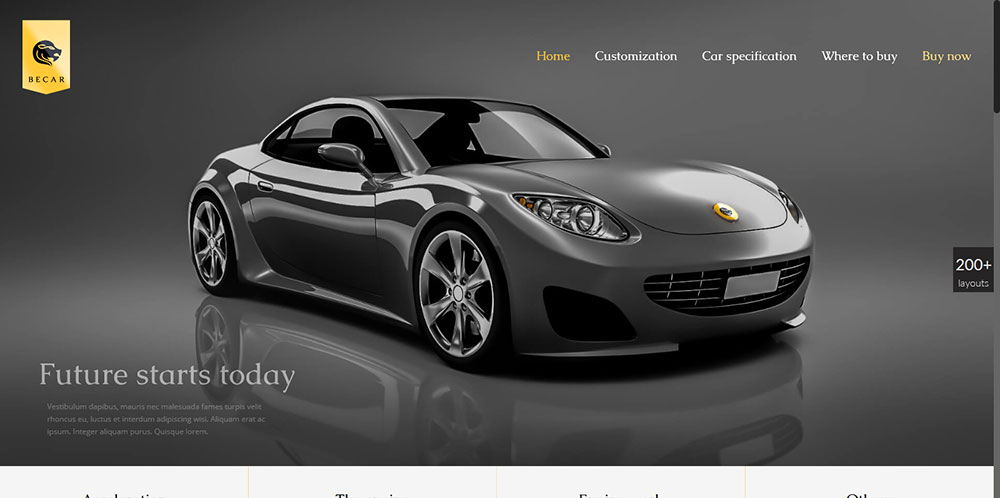 If you're going to sell luxury items, you'll want a website that speaks of elegance and luxury. This theme is perfect to spearhead your marketing campaign.
A powerful hero image has a plenty of white space. It is combined with discreet content blocks and subtle special effects will do the trick.
- A major reason is the largest selection of pre-built websites of any WordPress theme. It's easy to find one to match any niche or client.
- Even a complex website, one with all the trimmings, can often be created in as little as 4 hours.
- When you're working with Be Theme, you're working with a Themeforest Top 5 best-seller. Outstanding web-building performance should not come as a surprise.
- The themes (pre-built websites) are customizable and easy to work with. It's not a difficult task to give a client exactly what is wanted.
- The designs are professionally-crafted, and beautiful to look at. They are also intuitive to work with. They meet the standards expected of them in every niche or industry.
Conclusion
Imagine the world in which your inbox no longer contains a pile of revision requests.
Imagine a pre-built website that you can use to build a website that will please a client the first time he/she sees it.
And, imagine you can make it happen in half a day.
Be Theme has a way of turning daydreams into realities. Imagine what you'll do with all the time you'll save.