Thoughts on Working Remotely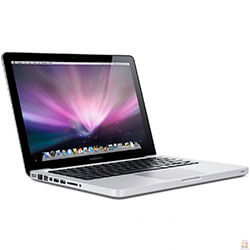 The big news hit recently that Yahoo! gave remote workers an ultimatum:  move to Yahoo! offices or find a new job.  I was shocked that a company like Y! would ever do such a thing.  I've worked remotely for the past three years and I wanted to share some thoughts:
I've been much, much more productive working from home than the five years I spent in an office.  In an office environment, you get interrupted by coworkers, blitzed with phone calls, caught up in office gossip, pulled into long business lunches, brought into meetings you have no business being in, and waste time driving to work when you could already be working.  None of the above is productive, yet it's all I remember of the office environment.
There's nothing more depressing than a cubicle.  When I started working from home, I vowed I would never work anywhere without big windows.  Today I sit by my huge living room window and every time I get frustrated, I look outside, see a neighbor walking their dog or playing with their kid, and I instantly feel happier.  It's amazing what seeing the big picture, if only for a moment, does for your work.
Whenever I tell people I work from home, the first thing I hear is "I could never do that  -- I'd probably get lazy and stop working all together."  That's really not the likely scenario -- in fact, I probably work too much due to the ease of access to work email, laptop, etc.  Luckily I love my job at Mozilla and a little extra work is a joy.
The amount of money I save on gas and food (due to escaping to get lunch outside of the office) is massive.
During my office days, I was once forced to drive to work in more than a foot of snow despite having everything I needed to work at home.  I narrowly avoided two accidents, slid into a ditch, somehow got out, and just about ended up in another ditch.  On the way home, I was forced to make the decision to slide into another car or slide into a ditch again, so I jacked the wheel and got stuck in the snow.  All that so I was working in an office, so people could call me and stop to ask me a question?  Insane.  I'll never do that again.  It's also incredibly unfair for an employer to make their employees go through that.
Painters paint best where they're most inspired and writers write where they feel most productive -- why should that be any different for coders?  Web designers and developers have, arguably, the least reason to go to an office -- after all, if we can connect to a server, we can get what we need.  Put people in the environment they're most productive, with the tools they need, and they will work wonders.
Admittedly one drawback to working remotely is the feeling that you never know where you stand.  Am I doing well enough?  Was this completed quickly enough?  Does my boss or coworker have faith in me?  You never quite get over that when you work remotely, so you simply need to do your best and you'll be fine.
When you are on deadline or forced to work late, the office worker usually goes into a daze thinking "I can't wait to get home."  The remote employee thinks "Let me hammer this out so my spouse stops glaring at me."  What an incredible difference in motivation.  :D
Let's face it -- we'd all prefer to be contacted via email or IRC/chat instead of having someone stop by our desk and chat up our ear.  We can back to them on our own timeline and will likely provide a more detailed answer.  Even better:  you can always reference what you wrote and received.
I'm not ignoring the business side completely;  I do understand that there are issues relating to state tax, insurance, and more.  Let me make that clear.  The amount a business can save on office space, office amenities, and more can help offset those costs.
Happy developers are productive developers.
Those are just a few thoughts on working remotely and how it's very much to the advantage of both businesses and developers.  Am I wrong?  Am I right?  Share your experience!