Top 20 WordPress Theme Creators from 2014
What better way to advertise your business than create a website? And one of the easiest platform to use is WordPress. So, to get you started, we've listed below the 20 best designers of WordPress themes. You'll be pleased to find that all these greatly designed themes they offer are not only good looking but also responsive and very flexible so you can customize them to better fit your needs. Whether you're looking for a photography, a magazine, a travel or a medical theme, you will not be disappointed, as there is a great variety of templates you can choose from. So what are you waiting for? Start browsing!

Experience, dedication, passion and talent are just some of the words that could be used to describe Meanthemes. You've probably already seen some of their work online and you most certainly haven't been disappointed. They do have 10+ years of experience to recommend them after all. Anything you might dream you need from a WordPress theme, it's a safe bet that this team will make it a reality. How are we so confident? Well, they've been with with WordPress ever since it was just a blog.
Meanthemes is a team that is interested in acquiring client for the long run. They want to create the best client-supplier relationship possible and make sure that you are completely satisfied with their product. Their goal is to create beautiful themes that will be very apt at displaying your content as best as possible. Your work relationship will be based on trust and respect between both parts. To show you they mean business, they've invested time and energy into making their interfaces and installation process as easy to use as possible. They have been consistently putting out creative, flexible, cutting-edge themes and providing you with top notch support for every one of them. Go now to their website and as soon as you buy one of their themes you will have access to a dedicated support system that is willing and able to resolve all your issues within 48 hours, if not (as is usually the case) sooner.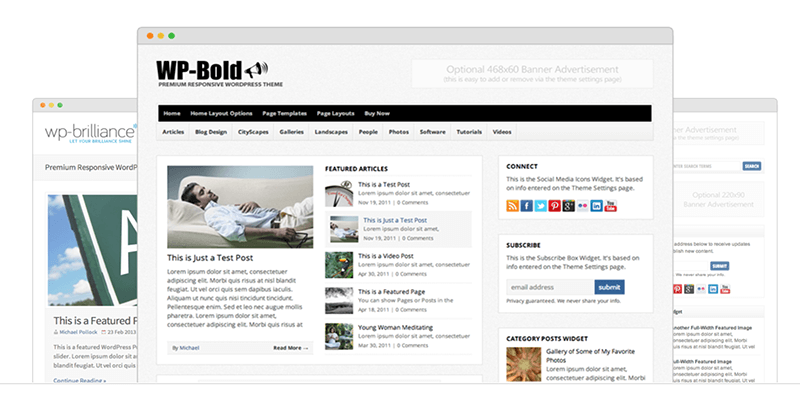 Limited time offer - 37 themes for just $79, coupon code "141258"
If you want fresh, elegant themes; a passionate team with extensive attention to your needs and first rate support, SoloStream has it all. This team has set off on their mission to create themes that are very good at showcasing content through attractive and memorable design and will definitely meet your every need. They consistently respect values such as: freedom, simplicity, integrity and growth, thusly creating an image for themselves as trust-worthy and hard-working.
You can be assured that what you purchase from SoloStream will be a robust and easy to use product. With more than 30 themes under their belt, the team keeps on going and promise to put out more and more themes that are flexible and user-friendly. Add to that complete browser compatibility and search engine optimization and you're sure to have a winner. Go to their website right now and by purchasing a membership for only $89 and $9/month, you'll get full access to extensive documentation, tutorials and one of the best online support forums.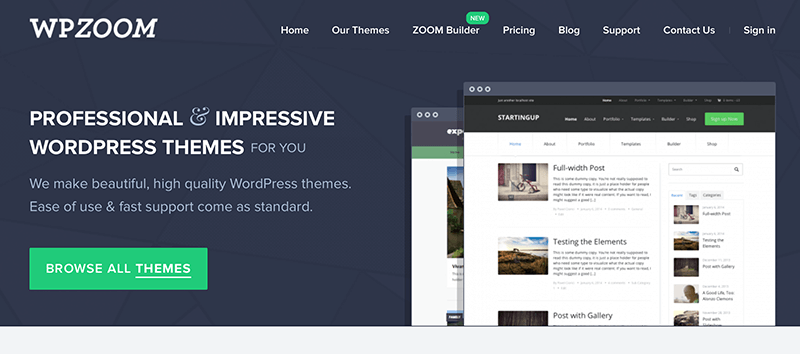 WPZOOM has a gallery of more than 50 fine-designed themes that work smoothly and run very fast. They all look amazing to the tiniest details and can handle heavy-content sites. The themes are very flexible and easy to customize using shortcodes to create buttons or columns and changing colors with a single click. Plus, there's a built in slideshow shortcode that allows you to create great animated image galleries without installing other plug-ins. The themes also come with basic SEO features and Import&Export options that allow you to easily move your theme and settings from one domain to another. If you're not sure what to choose, don't worry. You can take the themes for a test-drive through their Live Demos. Moreover, you can read theme documentation at the support center or ask the team if you're having any trouble. They will be happy to help. Have fun browsing through the gallery of great WPZOOM themes.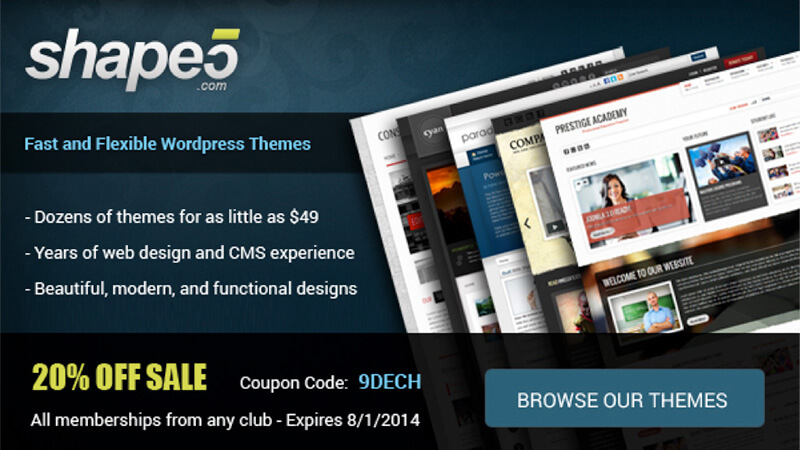 Looking for creative designs and easy to use themes? Shape5 is a top choice. With a 7 year experience, the team of professionals can offer an amazing variety of themes such as restaurant, travel, salon, school, game, news or political. The themes are responsive and easy to install, so you can have your website up and running in just a few minutes. Moreover, the themes are very flexible and customizable, so you can easily change some settings, like layouts or colors, without using codes. For each theme you are provided with a demo that helps you figure out how your future website will look and work. For any questions or problems, the team offers support and also comes up with regular updates for their items.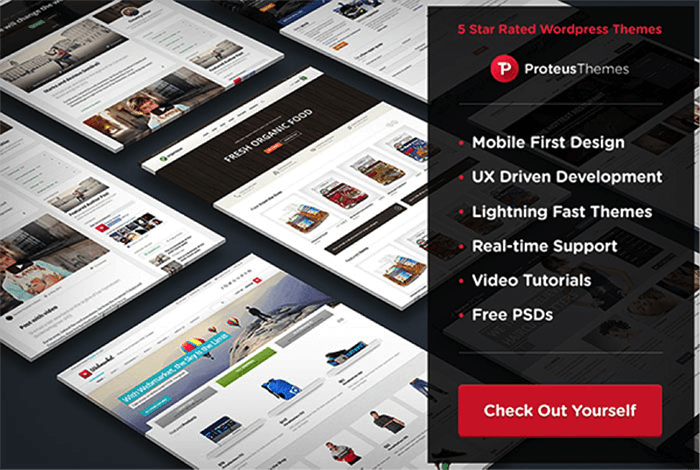 Responsive themes are a priority for ProteusThemes, so they make their items compatible to any device. Besides being responsive, all templates are created with focus on performance and loading speed and are also easy to use. The team is very client-oriented and they recorded video-tutorials so even beginners can easily use their products, besides answering any queries within 12 hours. You should start browsing!
Mintthemes has managed to put out a portfolio of themes that have satisfied the needs of very diverse clients, from church organizations, to production companies, music blogs and jewelry stores. You can't deny that by the time you've got more than 12500 happy clients, you have most assuredly found the recipe for success. But don't take our word for it, go on to their website right now and take a look for yourself.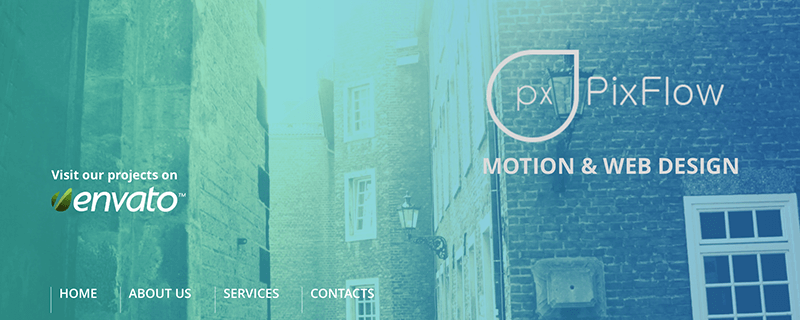 PixFlow is a young team but has already put out a series of impressive themes that all include beautiful design, amazing user experience and a high degree of flexibility. The team prides itself with their talent and proficiency and they've got both in spades. Browse to their home page and be ready to be impressed.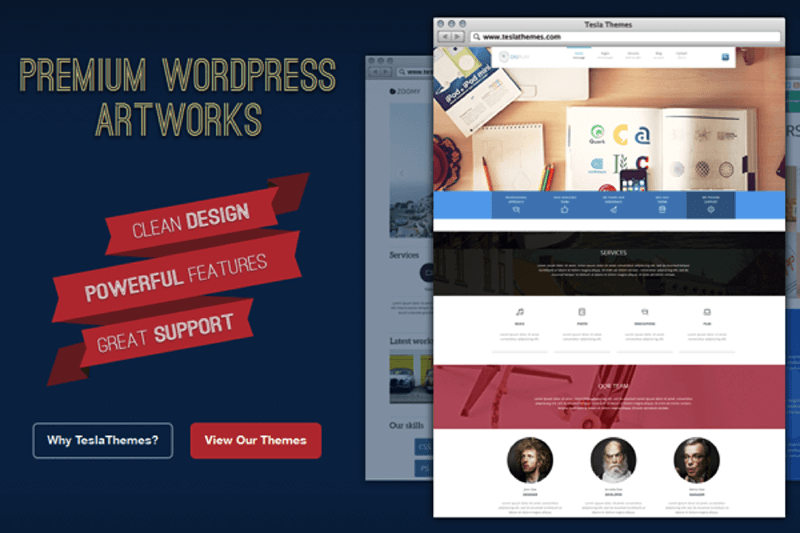 TeslaThemes offers a variety of attractive themes with eye-catching designs. Browse their website right now and it's very unlikely that you'll not find a theme that will suit your needs perfectly. Add to this dedicated 24/7 support for all their premium themes, responsive design and in-house framework that will assure stability and your experience with TeslaThemes will set off on the right foot. Also, go to their site right now and use the code "TESLAPROMO" to get 20% off any purchase.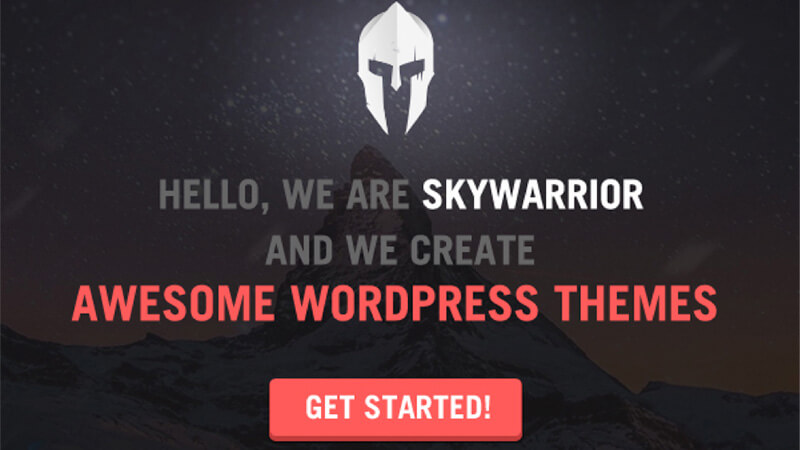 Don't be intimidated by their name, SkywarriorThemes are a team of passionate and talented web designers and developers that are ready to turn your dream website into a reality. They specialize in anything related to sci-fi and fantasy, but they've branched out to more social oriented themes as well, like crowdfunding and social reach. Get in touch with them and let them turn your vision to reality.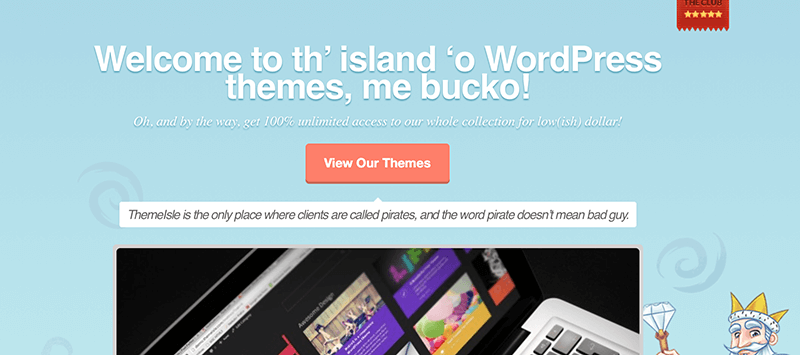 If you're feeling marooned because you cannot find the perfect WordPress theme, the pirates of Themeisle might save you. They offer over 15 themes that will give your visitors a great visual experience. Moreover, the themes will be very easy for you to install and use, as they are customizable. If you encounter any problem, the crew will be there to offer you support.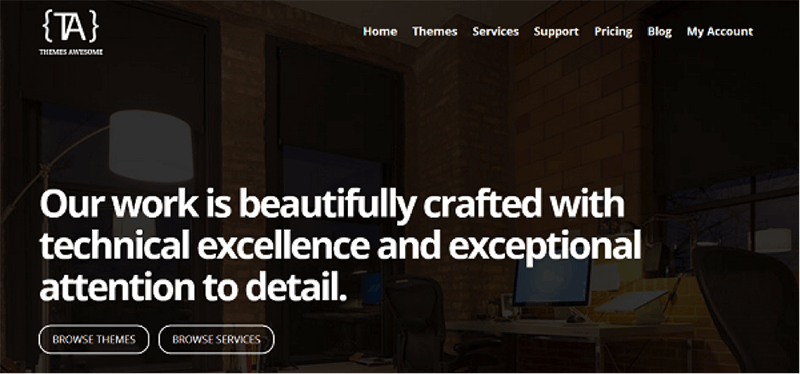 The themes from Themesawesome manage to live up to their given name pretty well. There are around 14 themes that look really great and are customizable. You can browse through them and see the demos before making up your mind. For any information you should require the team is at your service and will provide you with the help you need.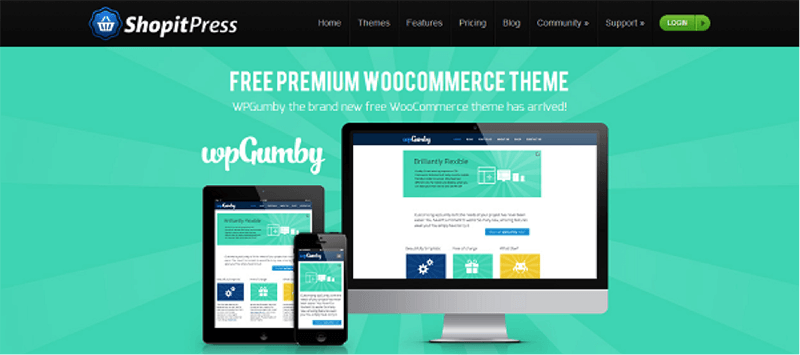 With extensive experience and relentless passion, ShopitPress have been putting out amazing themes consistently every month for quite a while now. Their themes have assured fast loading, compatibility cross browser and attractive design. With a starting price of $59/theme, they also come with full access to support forums and documentation and 12 months of technical support.
Despite providing only few themes, Kubasto makes up for it through the great designs and usability their templates have to offer. You can catch a glimpse of how the theme looks and works through a demo. The themes are flexible and responsive and the team offers support for their clients.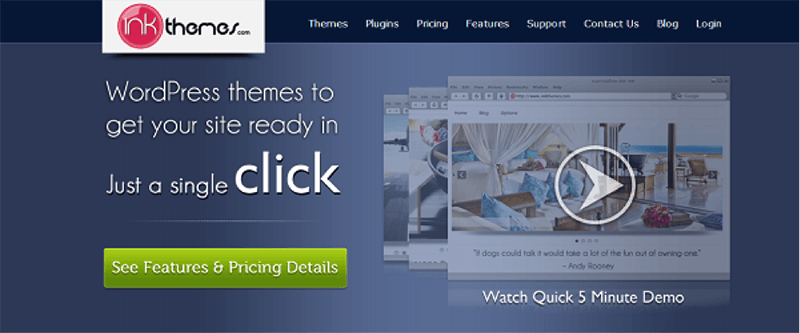 You can't find a proper theme for your business' website? Try Inkthemes. They have a great variety of themes, more than 40, of which you can choose. Sports, travel, spa, magazine - any business or hobby you have, there surely is the theme for it on Inkthemes. Besides, all themes are easy to install and the team offers support to all their clients.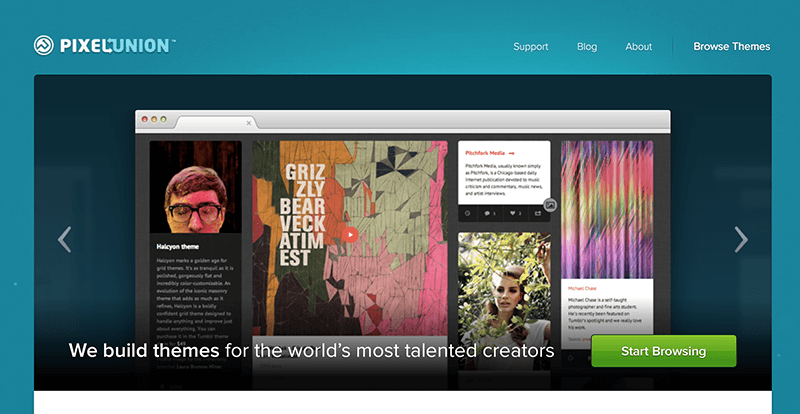 From minimal or illustrative to glossy of vintage, whether you're looking for something simple or more extravagant, Pixel Union is the place you can find many great looking themes that meet your requirements. All easy to use and flexible the themes from Pixel Union are a great choice for either beginners or professional when it comes to WordPress themes.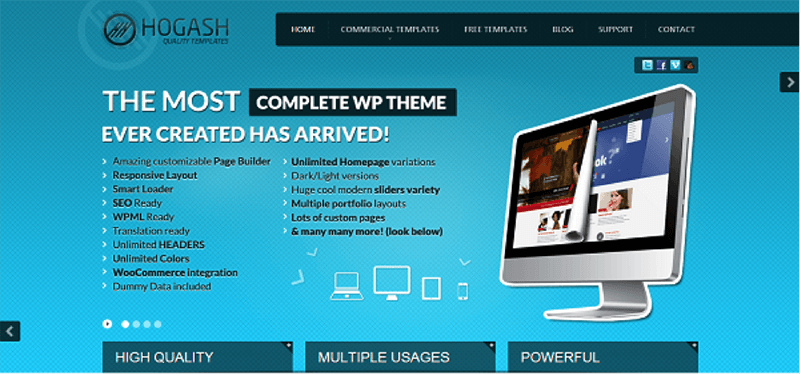 Hogash has created one of the most versatile themes you'll encounter. It uses the latest technologies and trends available, it comes with clean design and increased flexibility, SEO optimization, custom pages and cross browser compatibility. And you haven't heard the best news yet all of this is available for only $55/theme.

It's unlikely that you've never come across an interactive or animated website by now. You thought it was pretty amazing, right? Well, if you want that for your website, Qodeinteractive is prepared to offer you their Retina Multi-purpose themes that will give your site an edge over your competition. Go to their homepage right now and see exactly what they can do for you.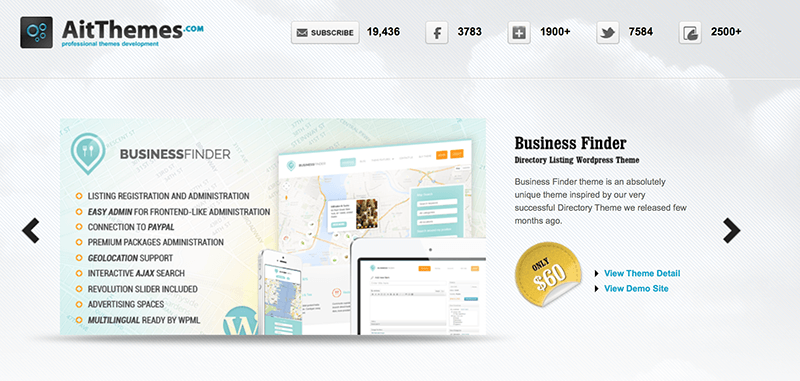 When looking for a theme, you should browse through the wide variety Ait-themes offers. Their themes are well designed, visually appealing, easy to use and customizable. You get to create your website just in a few minutes and any help you need will be provided by the team through the support forum.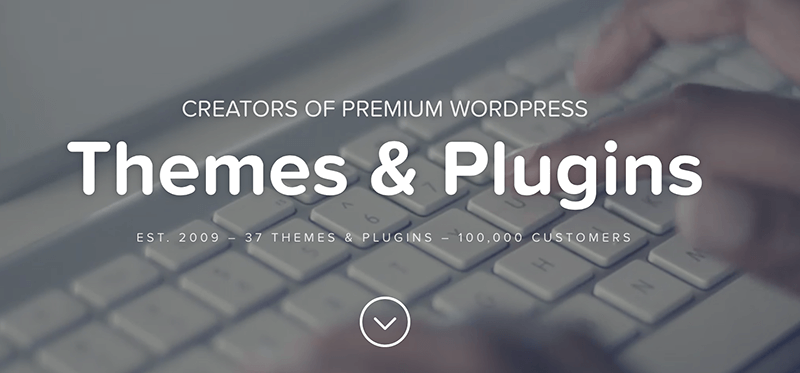 We could go on and on about how skilled the Obox team really are and how their themes cover a variety of customer websites, like photography, blogging or ecommerce, but the best way is for you to see for yourself. Go to their home page right now and browse their 20+ theme portfolio to get a sense of how awesome they truly are.