The Most Efficient Web Tools & Services
We are happy to present you a showcase of the most efficient web tools & services for 2017. We all know that there are many solutions on the market but who has time and money to test them all? That's why we've written this post. Improve your work with these great web tools and services.
You will find different web tools & services like the most appreciated WordPress theme, the best solution for getting contracts signed with your WordPress website or the most beloved agency made of developers that care.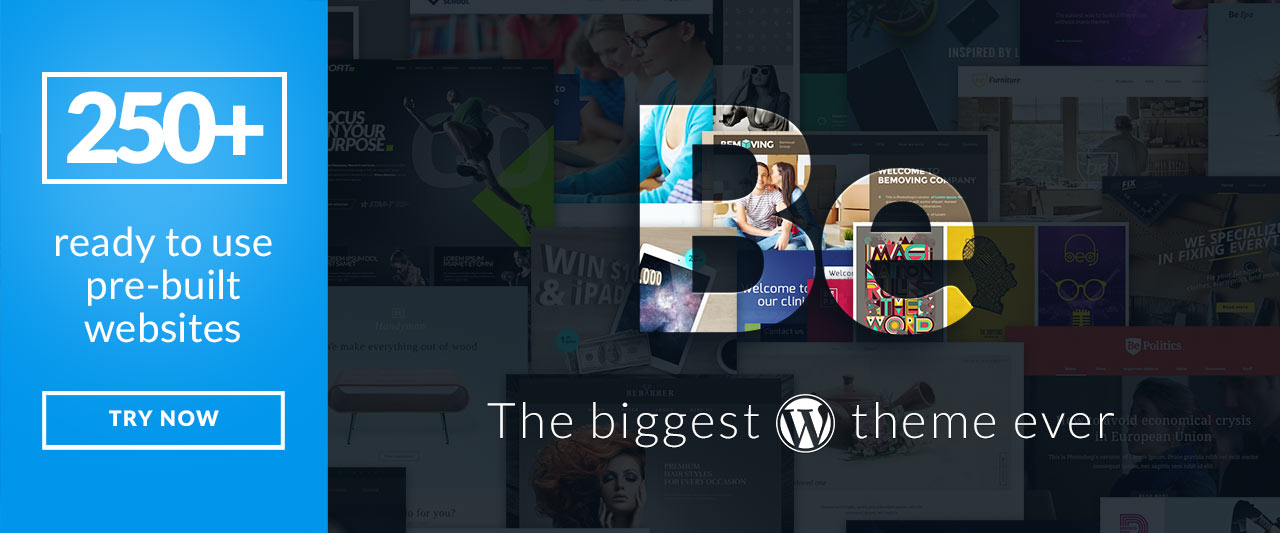 Be Theme is the most powerful, all-in-one and fully customizable premium WordPress theme on the market, for a couple of years now. Probably it's the biggest WP theme. To help you started, it comes with more than 250 pre-built excellent websites. You can install these websites from different fields (blog, shop, creative, business and everything you can think of) with only 1 click, the process being ultra fast and super-simple. After you select the website to work on, you can start by customizing the header. They put at your disposal exactly 20 easy to customize beautiful header styles where you can upload your own logo, set colors, fonts, sizes, extras and more. Continue to change everything and add things by using their powerful Muffin Builder 3 or the Visual Composer (the number 1 builder on the market, with more than 500,000 powered websites). Even more, you have a shortcode generator that can do more than 200 codes. Do you need more? Impossible. Other important features that will make your website look gorgeous are things like fully responsive & retina ready, you can build a mega-menu, use the parallax effect and layout builder and much more. The price is only $59 for getting this complete WordPress theme and you are getting updates and 6 months free support. With $10.13 you can increase the support that is handled by a friendly team with 6 more months, having in total 12 months of help. Check their demo page.

ApproveMe has one of the absolute best WordPress powered document signing apps on the market.  And this one comes without the ridiculous costs.  Since it can be easily integrated with popular apps like Woo Commerce, Easy Digital Downloads, Ninja Forms, Sprout Invoices, Gravity Forms, WP Forms, Foridable, Contact Forms 7 and Dropbox, the possibilities really are endless.  ApproveMe really packed some powerful features into their plugin.  One of our favorites is the ability to generate contracts using dynamic forms that automatically add in your client's info.  It saves so much time, and it makes your document process seem much more personalized and professional.  Anything produced with this app is guaranteed to be UETA/ESIGN compliant, so you never have to worry if your contracts are solid.  Automate your reminders, and even sync your contracts to a Dropbox folder of your choosing.  This plugin is totally mobile-friendly. We were able to process a sample contract on our phone within a matter of minutes.  Depending on the package you decide on, you can even setup your own contract workflow. As soon as you open the software, your plugin will work with Ninja Forms, Gravity Forms, WP Forms, WooCommerce, Sprout...the list goes on.  The best part?  Your clients won't know that you're using third-party software.  There's no branding to get in the way, and everything feels like a natural extension of your website.  They're even good on pricing.  ApproveMe is not using a monthly fee scheme.  Instead they offer a yearly price and a one-time fee. You can start with the Pro Plan that starts at $177/year, or you can go ahead and buy a limited-time lifetime license for $399.  Either way, you're getting a huge deal that includes 21 add-ons worth over $1,200.  Check out their demo for yourself — we think you'll love ApproveMe's WP Esignature plugin for your business.
Xfive is an excellent web development company, with more than 10 years experience on the market and they deliver an outstanding result, on time so you don't have any delays. These developers are different from the majority because they care, they are flexible and friendly and they try to innovate as often as possible. Xfive can do a lot of things for you, everything that is related to front-end and back-end development, WordPress, Email, Sketch to HTML and quite everything. Whenever you need something, you should contact them to discuss. They are having a FAQ page where you can find all the answers to your questions, as it's really nice made, exactly like Xfive is doing everything. Get a quote from them.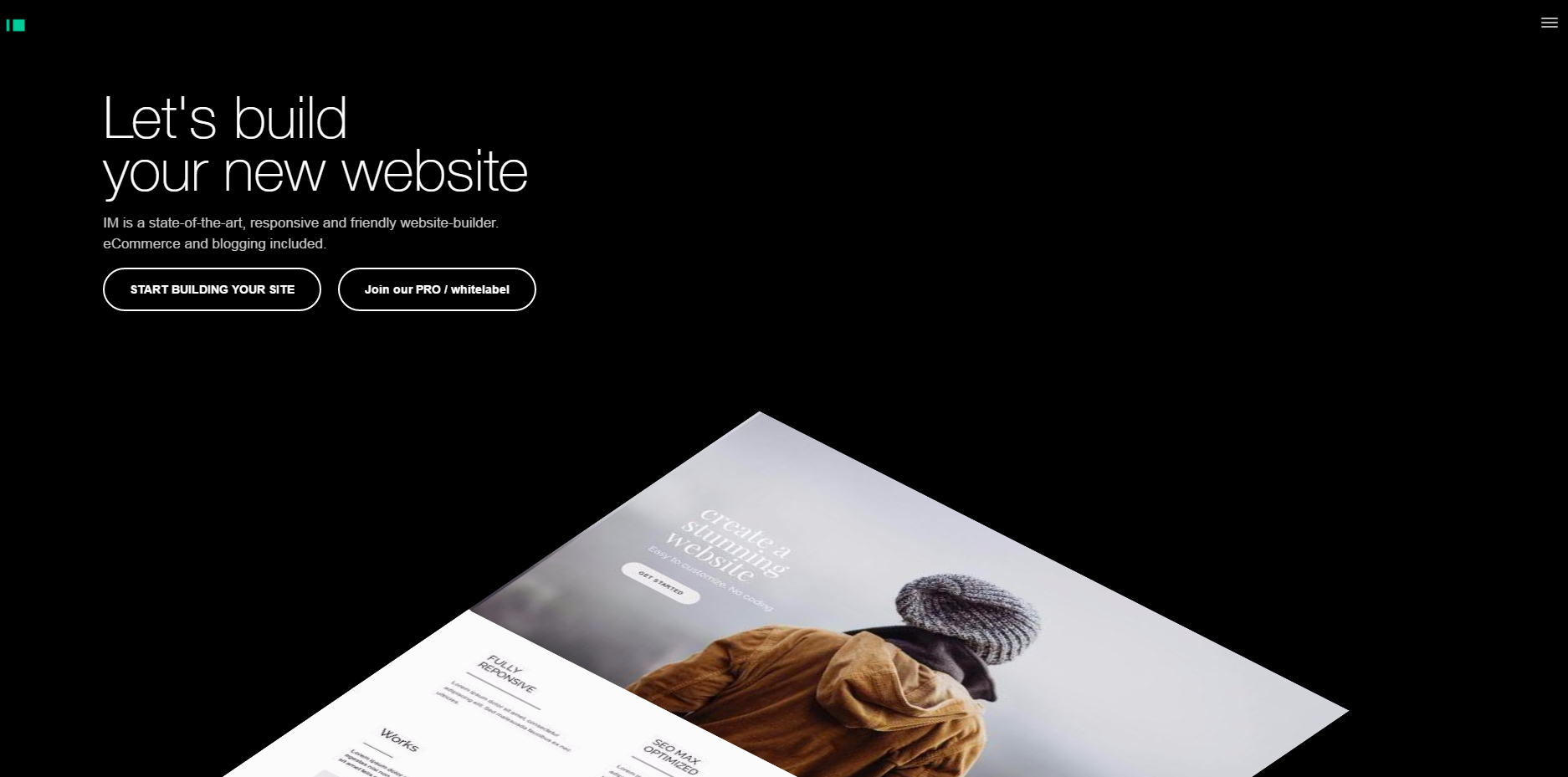 IM Creator is a free website builder that is easy to use, there is no need of coding skills or any experience. Using it, you will be amazed that beautiful websites can be made by anybody. Every website made with IM Creator comes with the eCommerce solution without any cost associated. Keep in mind that every day you may browse websites created with IM Creator, as more than 11 million websites were created using this solution. Try it!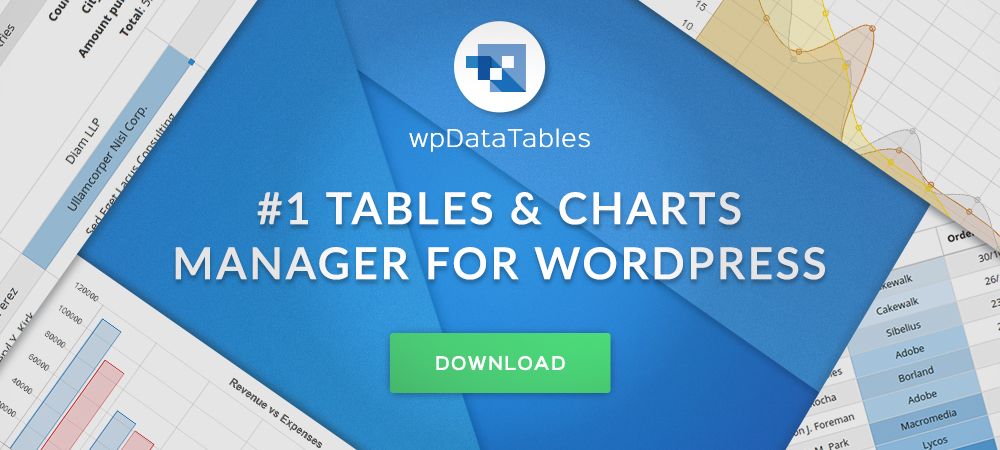 wpDataTables is the number 1 Tables and Charts WordPress plugin. It will allow you to create tables and charts in WordPress in several clicks with no coding! More than 11,000 companies and individuals are using this solution that costs $35, one-time cost.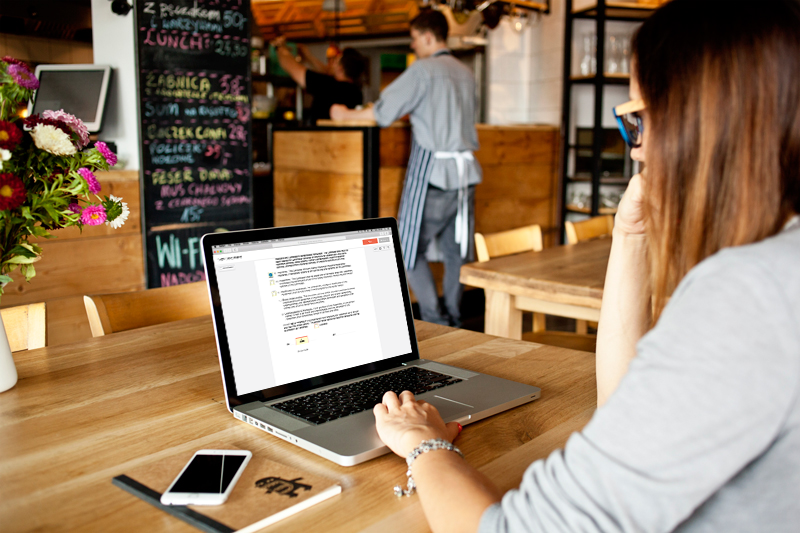 With EverSign, there are only 3 steps to follow for online signing. You upload your document, declare the signers, each signer receives a secure version signing link taking them to your document and finally your document is securely stored in your account. It's as simple as that. There is a FREE account that you can use forever, with basic features or you can go for the premium plans, first one starts from just $9.99/month.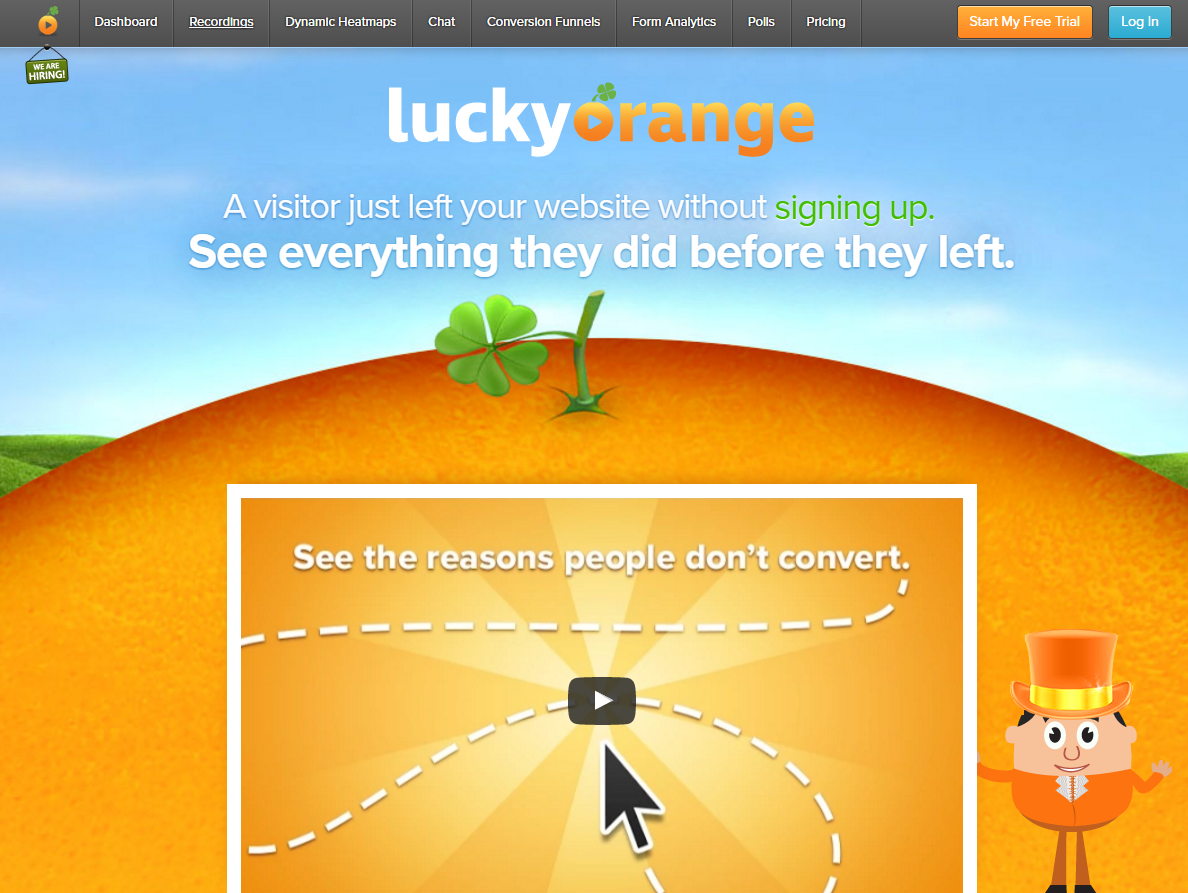 Every website should use LuckyOrange, a web app that is telling why people are abandoning your website, without buying. This web tool will show you exactly what a visitors did on your website, before he left it. It is used on more than 70,000 websites and it starts from just $10/month. Take for a free ride and check how efficient it is.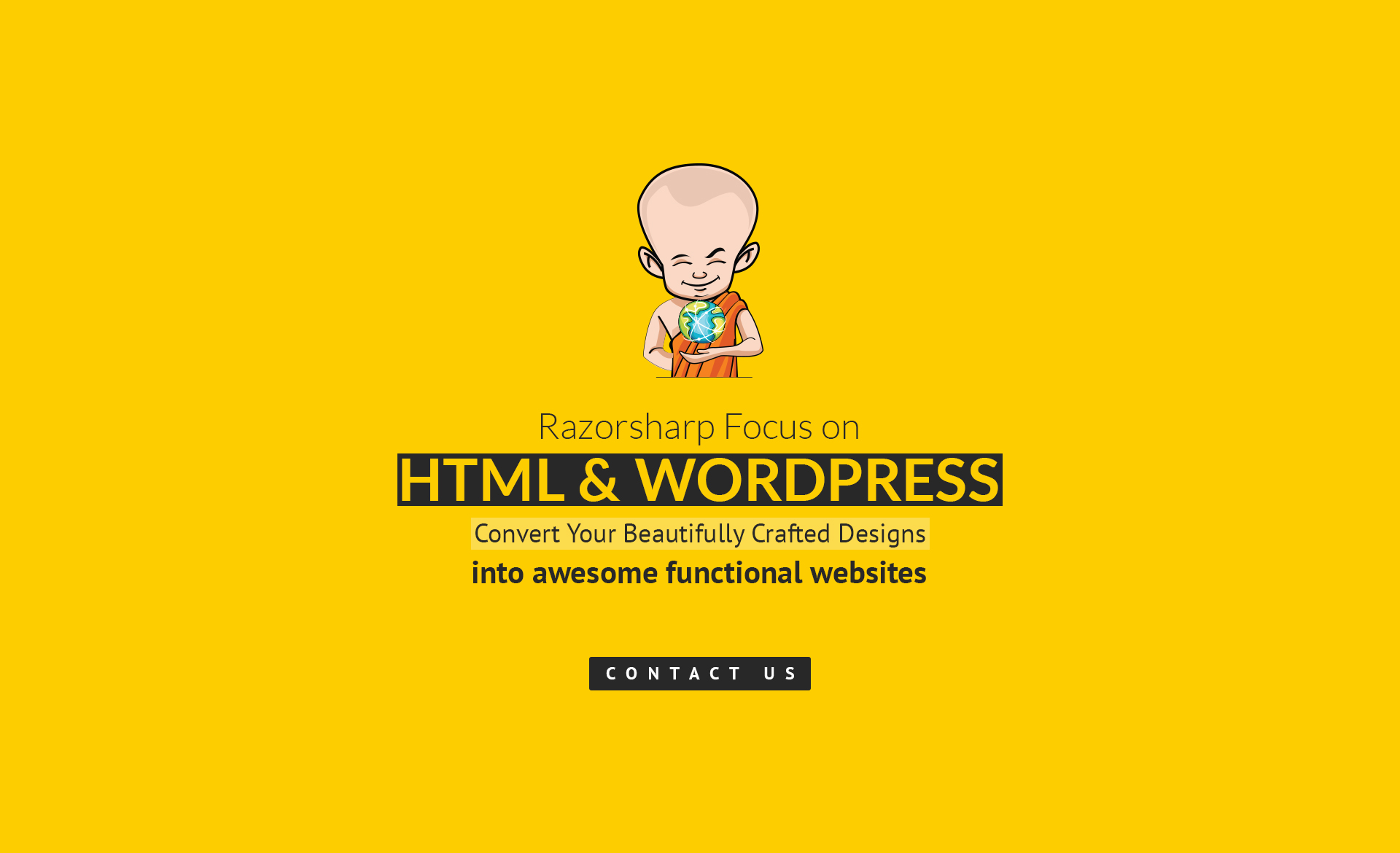 WebbyMonks has a track record of delivering 1500+ successful projects in which they have converted brilliant designs into fully functioning websites. They have 60+ experts in their team who are dedicated to delivering outstanding results. Get a quote from these awesome guys.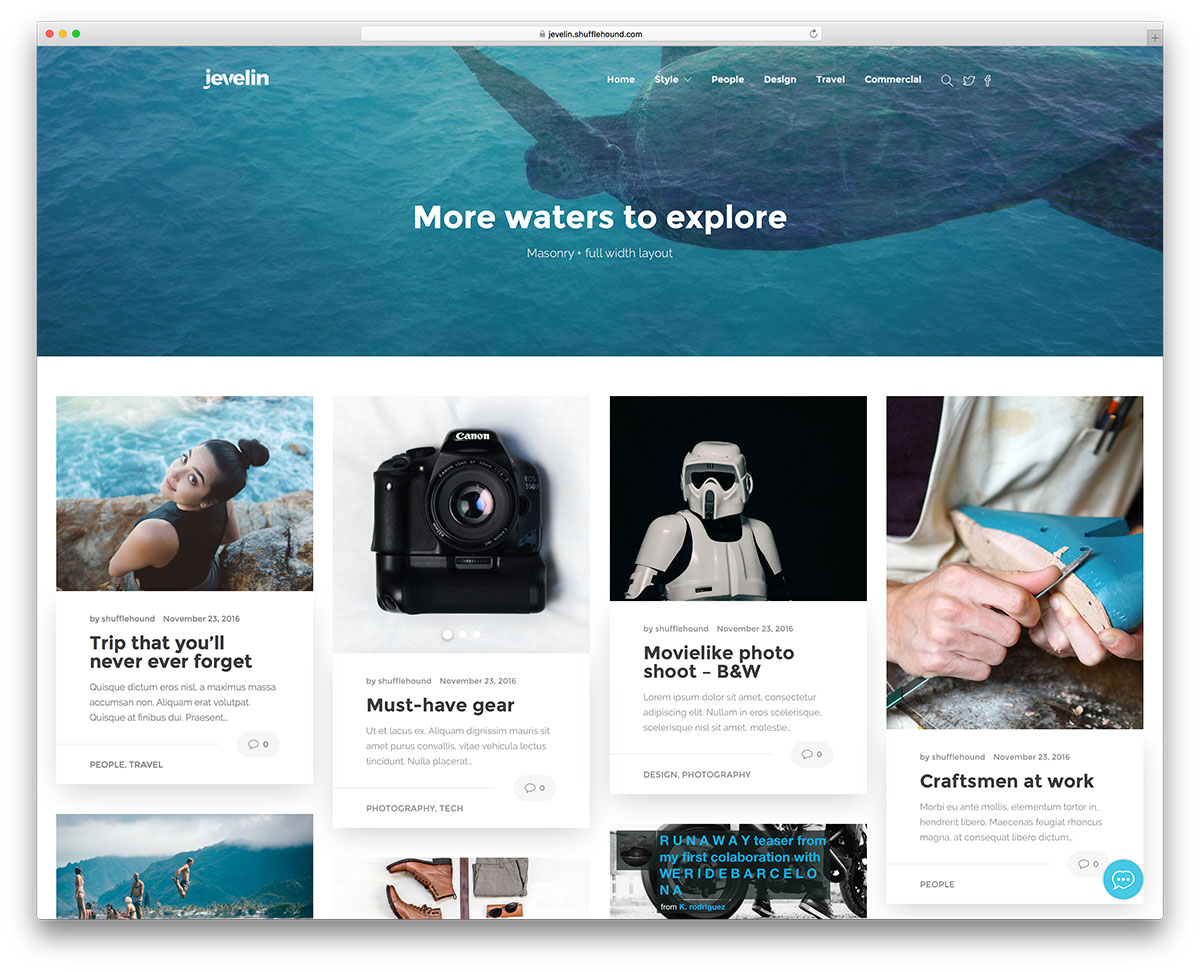 Looking for a great theme for your personal or business project? Jevelin is a new WordPress theme that looks gorgeous, is highly flexible and it was built to be a great tool for freelancers or any type of business. Jevelin theme can be used to create an online store, as it is using the powerful WooCommerce e-commerce plugin. Check the demo and see how it works.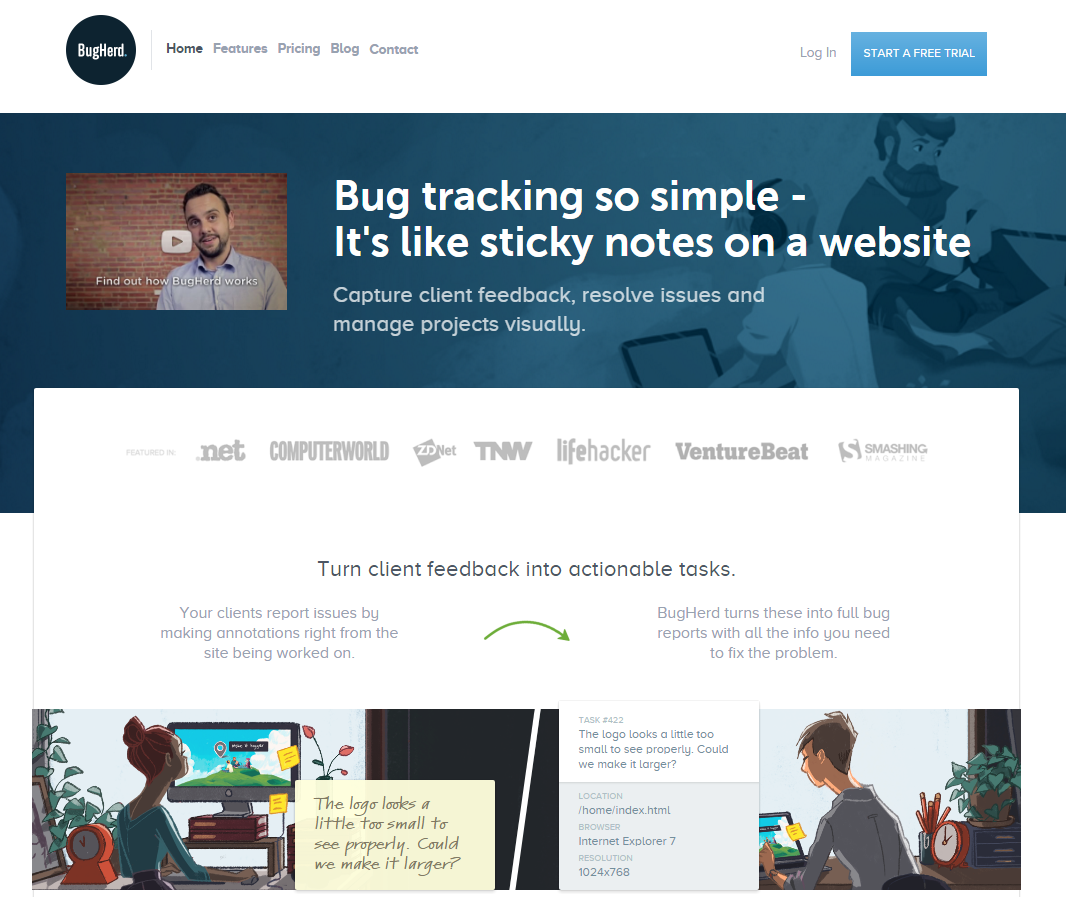 With BugHerd, bug tracking is really simple. It is an excellent web-based issue tracking and project management software solution for web developers and designers. The solution helps convert client feedback into tasks, which include all the needed changes and screenshots. There is a 14 days free trial at your disposal or you can go directly for the standard premium plan that costs only $29/month.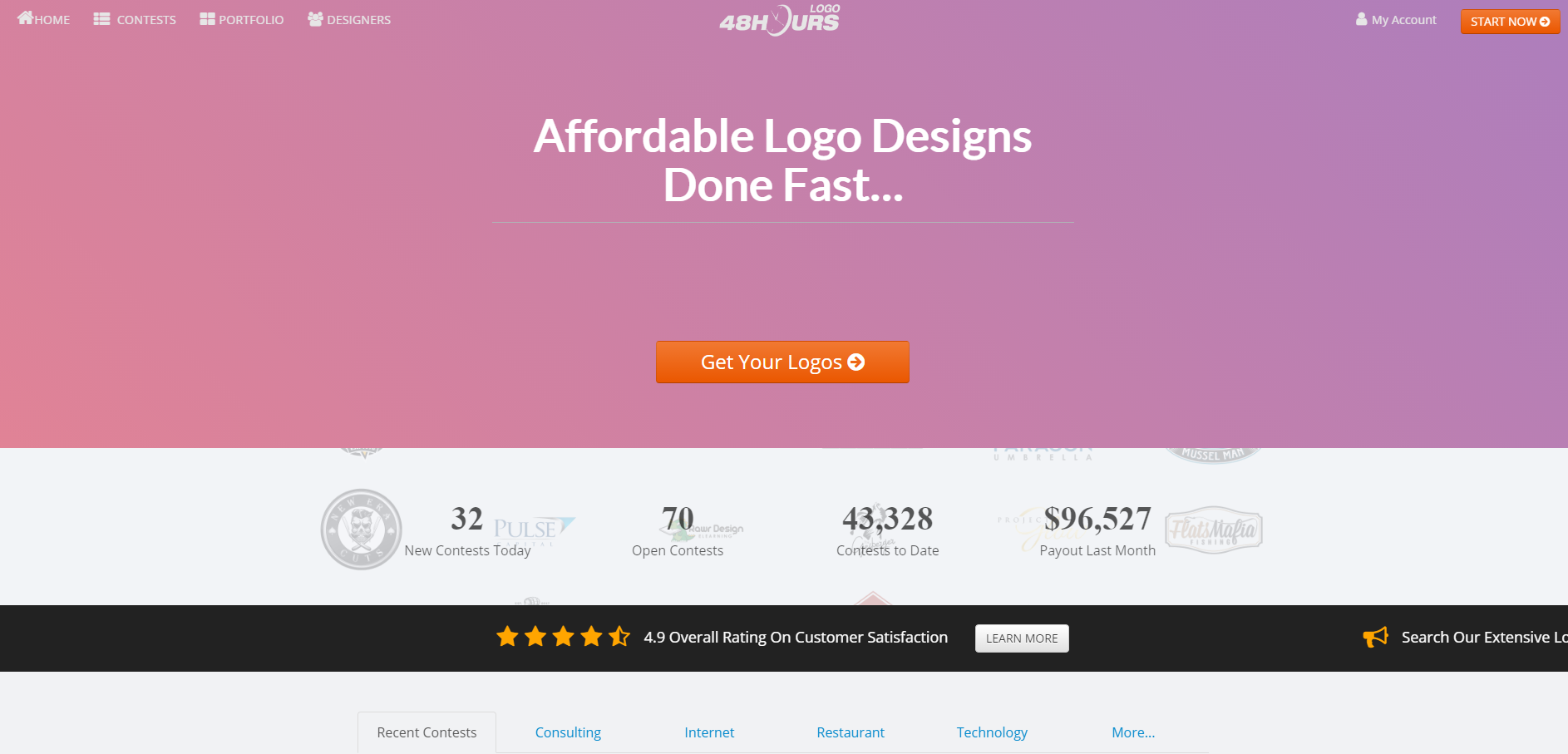 48hourslogo is great for any type of company that needs fast a logo design and doesn't have a flexible budget. With just $29 you can start a logo contest where designers will send you custom designs. After taking a look, you can decide if you want to pay the full prize of $99. It's as simple as that. Get your logo!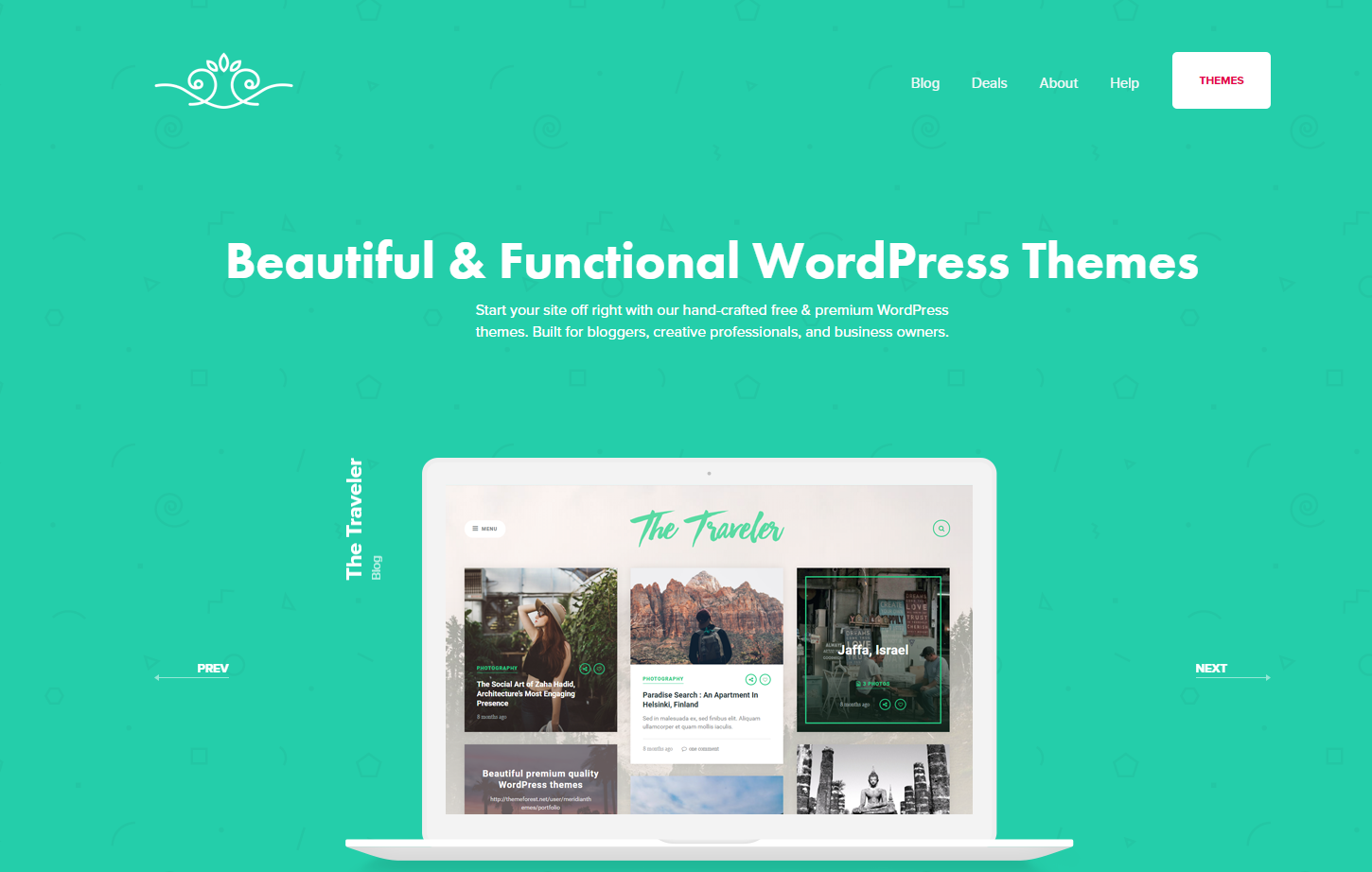 At MeridianThemes, you will find beautiful & functional WordPress themes that were built for bloggers, creative professionals, and business owners. These themes are easy to setup and customize, are built for performance and are compatible with the most popular plugins. Check their themes.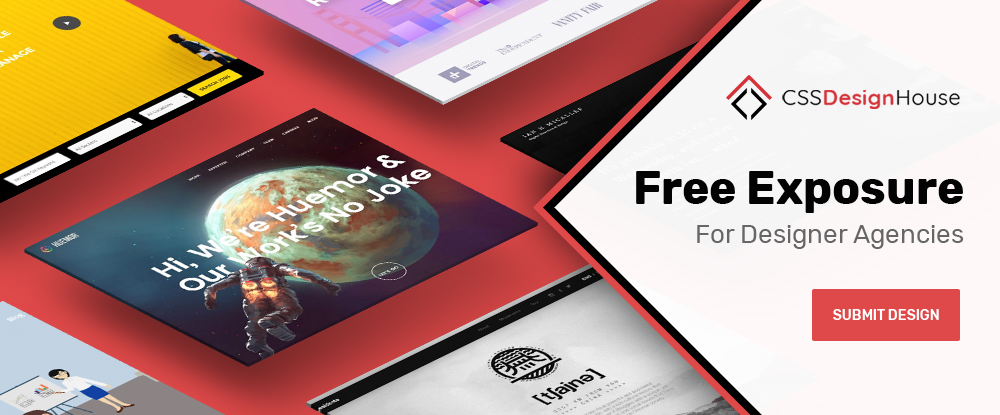 CSS Design House is the place where you will find the best web design agencies that can create outstanding websites for any type of need, business or individual. Browse through the showcase and find what you like best. After that, contact the web design agency directly and get a quote for your needs.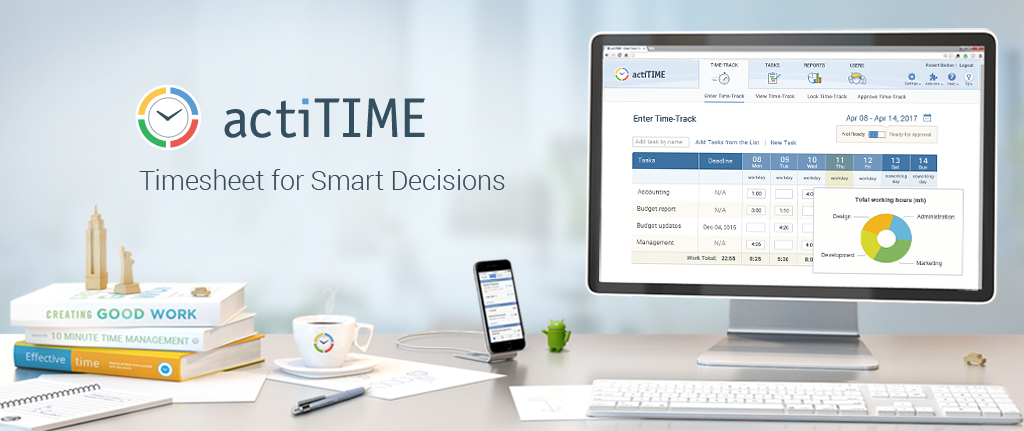 actiTIME is the easiest and most convenient way to track time. This user-friendly web app will help you to keep track of time spent of different tasks and calculate the cost of your work. Set up time estimates, deadlines and email notifications and you will always deliver your work on time and budget. More than 9000 companies from all over the world are using atiTIME. Try it for free and see how it works for you.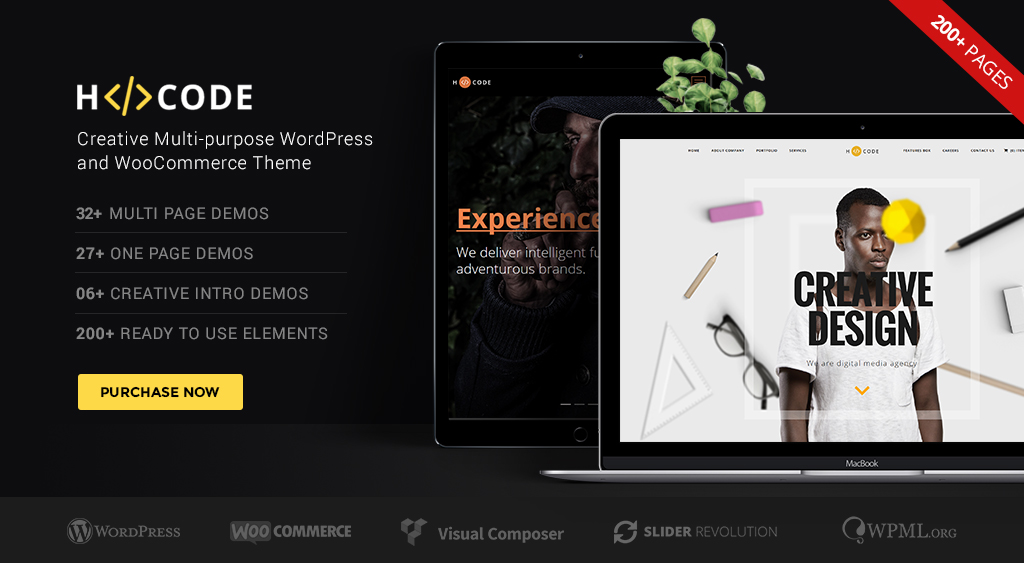 ThemeZaa team is the creator of many brilliant WP themes and the most used item of them is H-Code - A multi-purpose WordPress theme suitable for any type of website. It is coming with over 50 ready to use Homepage templates built specifically for a wide variety of businesses and it costs just $60. You will also get 6-month free support. Give it a try, it's a powerful WordPress theme.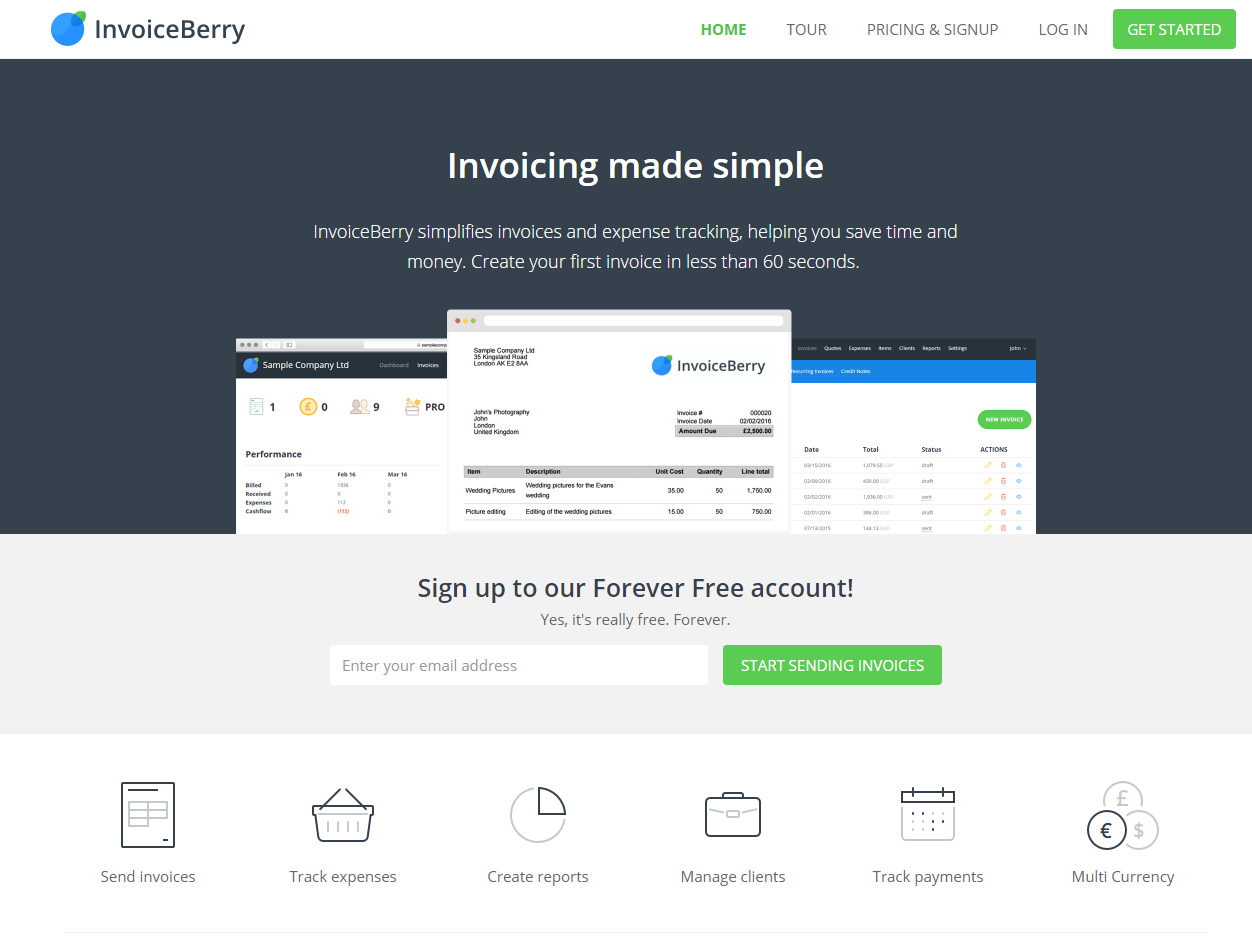 InvoiceBerry is a fast and secure solution for building and customizing invoices in less than 60 seconds. It is packed with a lot of great features like tracking expenses, create reports, manage clients and track payments. They have a free to use plan and the standard premium plan starts from just $15/month. Give it a try.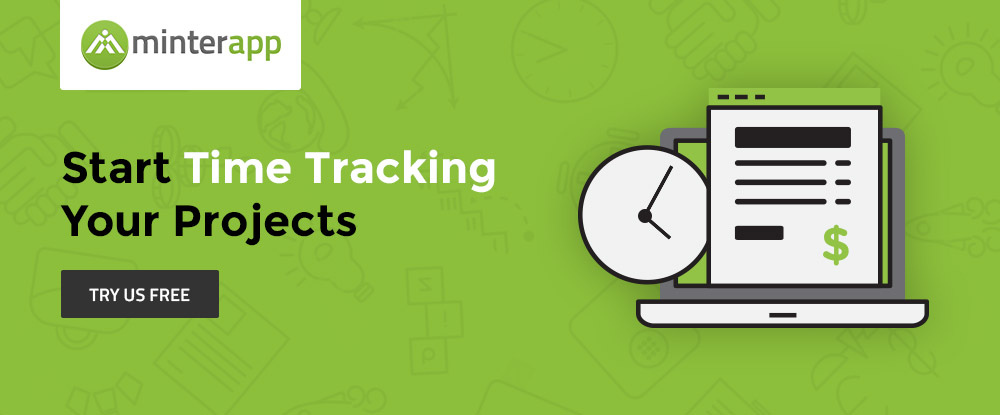 MinterApp it's a time tracking app that can be used from anywhere, as it is based on "the cloud". It's really simple to use and can be integrated in no time with MailChimp, BaseCamp, PayPal and other tools. You can try it for free and the first premium plan starts from just $9.95 / month. Try it!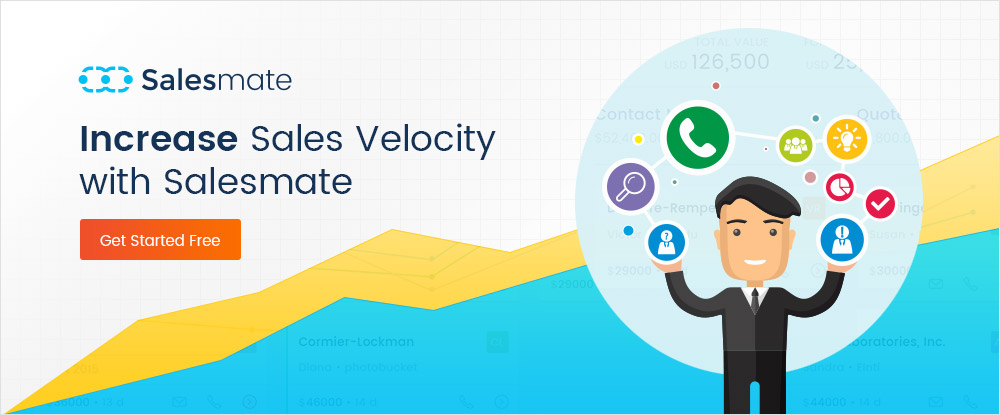 SalesMate, as their name say, is your friend when talking about sales. There are more than 1200 sales teams that using this CRM software with outstanding results. It's an all-in-one sales management, automation, and acceleration software for teams of all sizes & shapes. It is packed with great features that you need to see and it costs just $15 / month, a cost that anybody can afford. Check SalesMate!
Most of these web tools and services have a free trial or plan and you can easily test them to see how they work, which are their features and how all of these can fit your projects and business. Give them a try and share your opinions here and with your friends.