Site Update: Treehouse, Forums, Newsletter!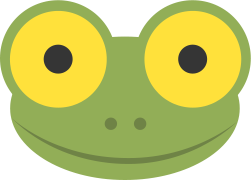 I've been working on some major and minor site updates and I wanted to share them all with you!
New Sponsor:  Treehouse
I'm super excited to have Treehouse as my new sponsor.  Treehouse teaches developers how improve their skills in a variety of ways and in a variety of programming languages.  They don't just make basic screencasts -- they create professional-grade video tutorials in a series format so as to take you from start to completion on realistic projects.  I've been asked numerous times over the past few years to make screencasts and videos but have pushed off;  Treehouse makes them way better and have a larger scope of knowledge than I ever will.
Forums!
I get dozens of emails a day asking for help, advice, and consulting work;  as you can imagine, there's no way I can get to all of them.  I've created the forums as a community space to ask questions, share code, give tips, and talk tech.  No registration required.  Initial forums include MooTools 1.x, MooTools 2, CSS, HTML5 & Mobile, jQuery, and Firefox OS.  Have an idea for a forum you'd like to see?  Let me know!
Script & Style eNewsletter
I'm looking to start a Script & Style eNewsletter, sharing great original posts about CSS, JavaScript, HTML5, and all of the front-end technologies we love.  Feel free to sign up -- I look forward to having you!
Gist Embedding
Adding code to blog comment forms sucks, even with the code editor I've provided.  From this point forward, you can add links to GitHub gists and the gist content will be displayed within the comment!
Various other updates have been made.  As always please contact me to share your thoughts on how I could improve the site.  Thank you!