Unveiling 15+ Essential Tools & Resources for Web Designers and Agencies in 2023
You've visited countless websites, and now you're designing your own. Stop and think for a minute about what you've liked and didn't like about some of those you visited. Was it the front page, the layout in general, or the functionalities that either met with your satisfaction or turned you off?
The helpful tools and resources for designers presented here should help you avoid what's bad and capture what's good in your own design creations. They will also save you the trouble of having to devote what could be many hours searching for tools and resources for designers you believe you should have and use.
One or more of these should help you deliver work in a timely manner that engages visitors and pleases clients.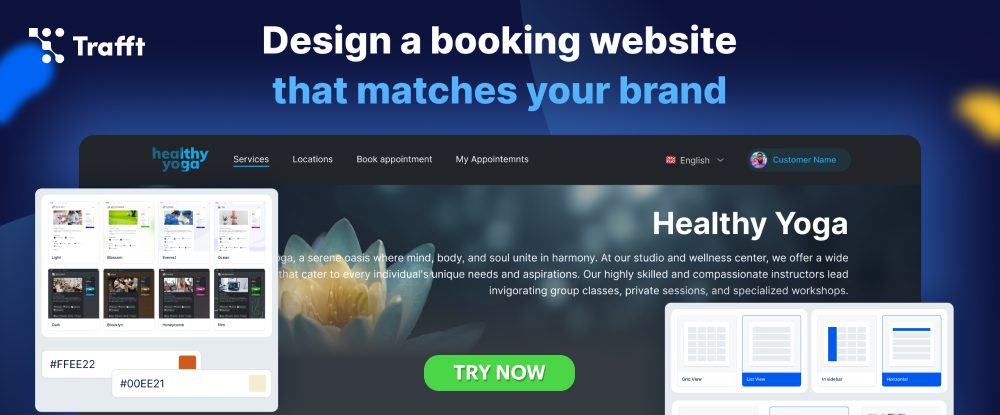 One thing many top tools have in common is they will give you a healthy return on a relatively small investment. Trafft is a simple yet powerful appointment scheduling system for service-type businesses that can get an enormous ROI for a business whether it's yours or that of a client's, and an even greater bonus if you offer clients Trafft's white-labeled booking solution customized to match their branding.
Trafft streamlines the booking experience, increases customer loyalty, reduces no-shows, and boosts client retention from a single location and platform with its-
custom fields and domains that serve both the business and its clients.
management of staff and services schedules and the ability to do so at multiple locations.
automatically scheduling of on-site or virtual appointments, group appointments, recurring appointments, & events.
use of Stripe, PayPal, Mollie, or Authorize.net for payments.
automatically sends STMP and email invoices, notifications, and reminders to clients or customers.
Trafft easily integrates with Google Calendar, Outlook Calendar, Google Meet, Zoom, and more. Click on the banner to find out more.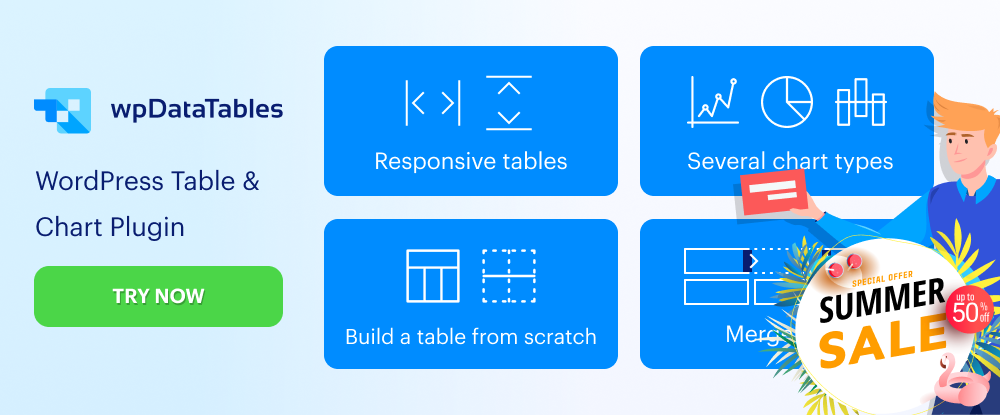 You have a ton of data from several sources and in several formats to be analyzed and presented in a way that is not only attractive but easily understood and meaningful to its viewers.
That could be an immense undertaking. Better yet, it might be a task better accomplished with wpDataTables, the premier feature-rich plugin that enables you to make and present data driven decisions with ease.
Key features include –
The ability to create tables and charts that are interactive, attractive, meaningful, responsive, and easily editable and maintainable.
The ability to create tables and charts from data that can come from a variety of sources and exists in a variety of formats.
Using front-end editing and sorting, advanced filtering, AJAX loading, and conditional formatting to categorize data and highlight key data.
Click on the banner to learn more about this time-saving data management and display tool.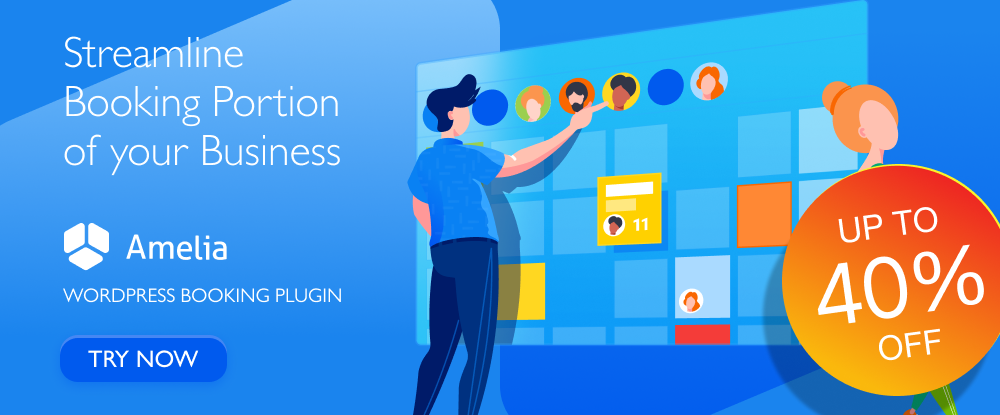 Amelia is a WordPress booking plugin for service-oriented businesses such as beauty parlors, health and fitness clubs, educational and training enterprises, and more.
Clients benefit from being able to initiate online appointment bookings 24/7.
Amelia keeps them updated by sending appointments and reminders via email, SMS, and WhatsApp to significantly reduce no-shows.
Amelia manages group bookings, packages, events bookings, single-service appointment bookings with multiple durations, and resource booking that permits the sharing of services while avoiding overbooking.
Clients can make payments online using PayPal, Strip, Mollie, and Razorpay.
Amelia integrates seamlessly with Google Calendar and Google Meet, Outlook Calendar, Zoom, Elementor, Divi, WooCommerce, and more.
Amelia provides business owners and managers with a dashboard that summarizes business critical KPIs.
Grab this easy-to-set-up and use all-in-one WordPress booking plugin now – up to 40% off for a limited time only.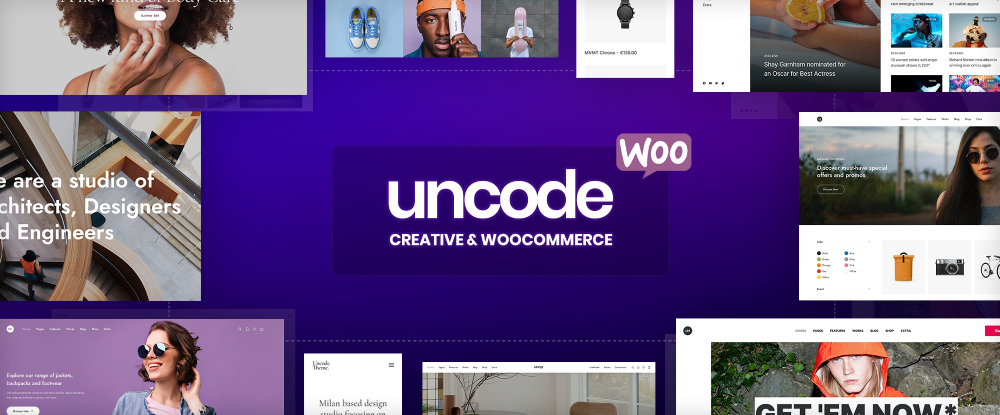 The Uncode creative & WooCommerce WordPress theme is a web design favorite and a top selling Envato theme with more than 100,000 sales to date.
Uncode makes it remarkably easy to build incredible WooCommerce websites with its advanced drag & drop Product Builder, its performant configurable Ajax product filters with variations swatches, and its selection of impressive shop layouts.
Uncode also features 70+ carefully crafted importable pre-made designs that can be mixed and matched. While the Wireframes plugin, bundled with Uncode, allows its users to import 500+ section templates suitable for landing pages or complete websites.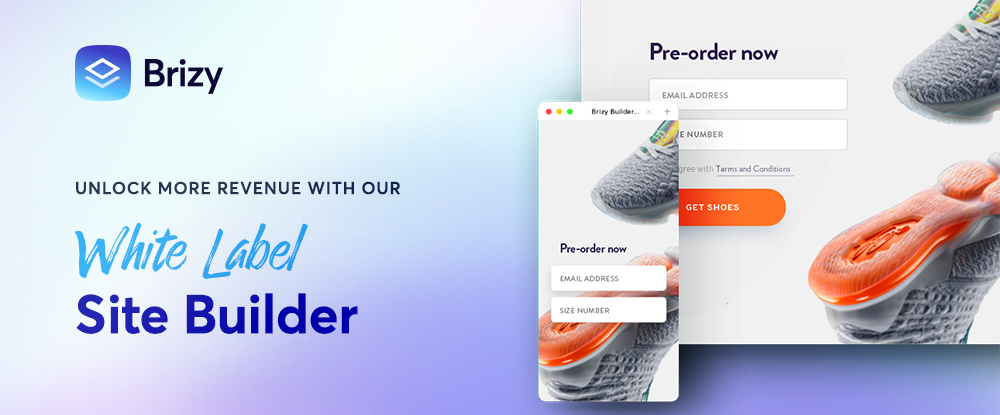 Brizy is designed with agencies and resellers in mind. You can use Brizy to create attractive, professional-looking websites without any need for coding or you can resell this website building solution under your own brand.
If you do the latter, you can focus on increasing revenue and growing your business while leaving Brizy to do the heavy lifting. Meanwhile, your clients think they are purchasing and using your website building platform.
Replace the Brizy builder name, logo, domain URL.
Cloud hosting, SSL, CDN, and updates will continue to be managed by Brizy.
Sound like a winner?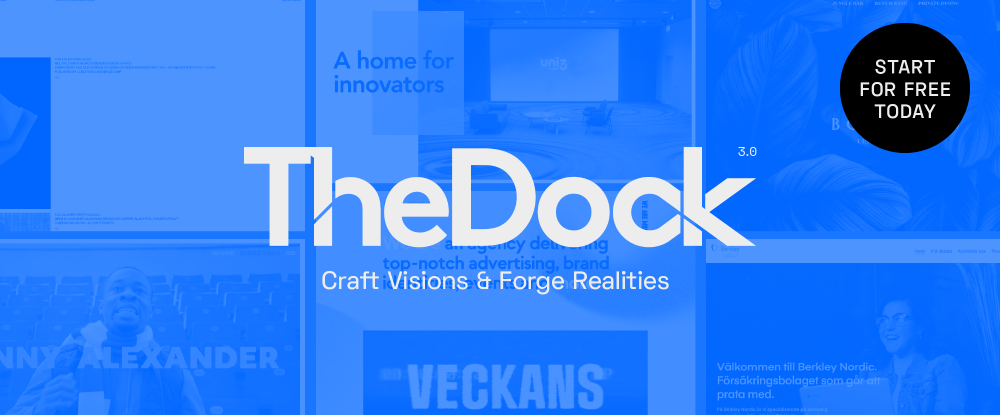 TheDock is a WordPress editor for teams to create sharp-looking, performant websites faster. Since TheDock-built sites are easily maintained by anyone, designers and developers can save time by allowing clients to do the editing should they wish to do so.
Designers and developers benefit from -
fast page loads with new theme files with every build, and no need for short-codes.
an auto-adjusting layout system with global UI components.
high security and easy maintenance with built-in features rather than plugins.
Clients -
can work with content using the native WordPress UI.
can utilize TheDock's White-label theme if you allow it.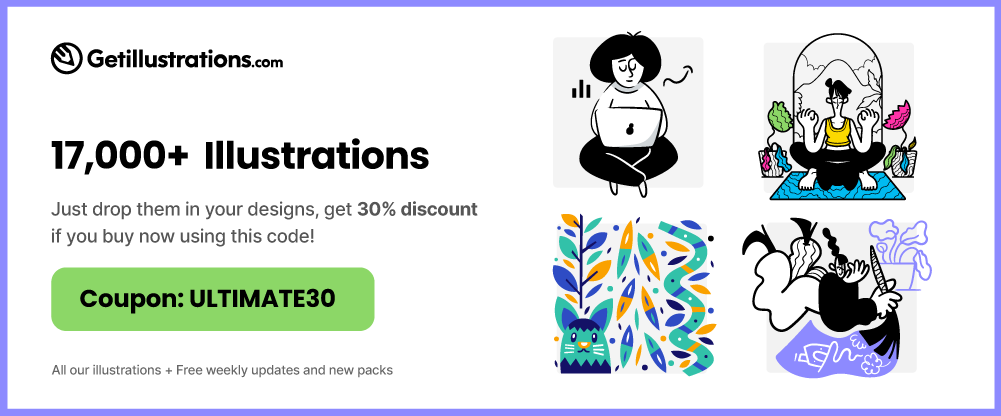 Website illustrations have become increasingly popular design tools to help brands stand out. They can amuse, inform, engage, and perform other important tasks as well.
GetIllustrations stocks a library of more than 17,500 ready-to-use illustrations in a wide range of categories.
The illustrations can be used in website design, for presentations, and anywhere else they can serve a purpose.
A fresh batch of illustrations is added weekly.
Each purchase comes with a one-year access period, is accompanied by a commercial license, and is yours to use forever.
Take advantage of a 30% discount by using the coupon code: ULTIMATE30.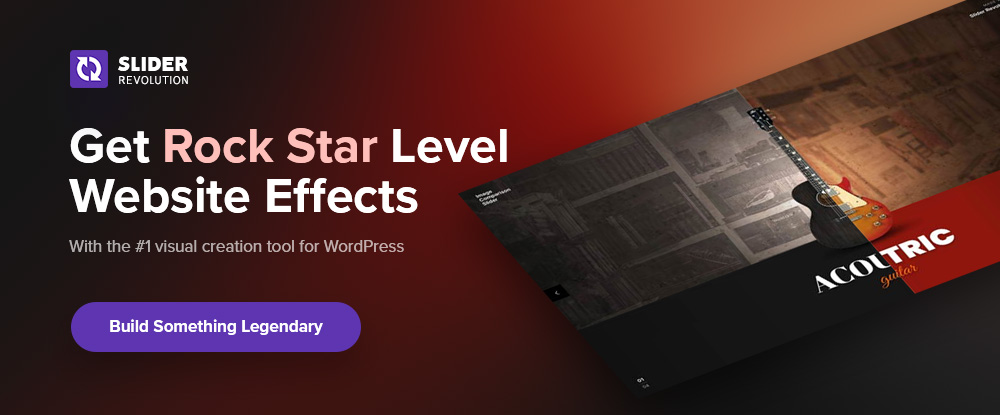 Slider Revolution has gone from being the #1 best-selling WordPress slider plugin to the #1 best-selling video slider WordPress plugin. Yet it's not your typical video slider plugin. In addition to being a video editor and embedder, Slider revolution –
comes with more than 250 pre-built templates.
offers cutting-edge website animations that even beginners who don't know how to code can work with.
can make a website look as if it took months of effort and many $$ to create.
More than 9 million users have seen it all.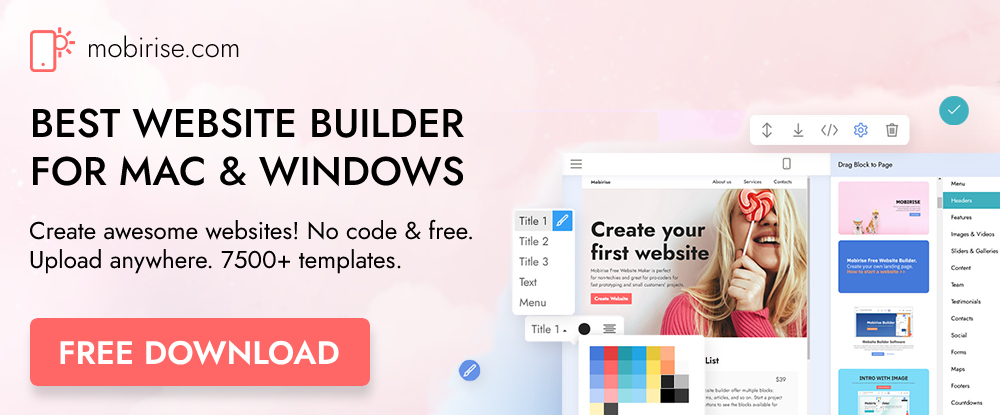 Mobirise offers the ideal solution for creating landing pages, simple web stores, and small to medium websites. Mobirise is free to download and is free for both personal and commercial purposes.
In addition to giving you the ability to create an awesome site in a matter of minutes, this intuitive and easy to use website building tool gives you –
the ability to use it offline, edit your site locally and host it wherever you wish.
access to more than 7,600 website themes, blocks, and templates.
access to HTML if you want to code.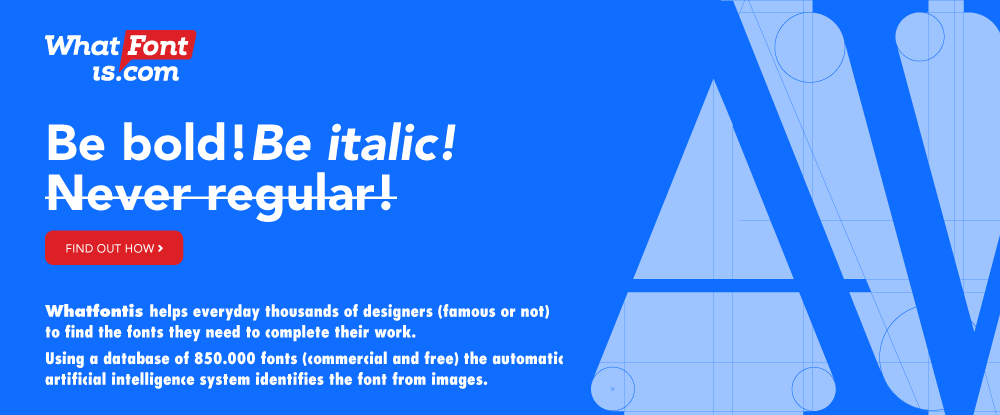 Most font identifiers belong to foundries, so they are only able to identify what they sell.There is one font identifier that search all foundries, free or commercial. That's WhatFontIts
After extensive testing we found that WhatFontIs identifies any font published since 1999
What if you're looking for an exact identification of the font in question, and how you can acquire it?
WhatFontIs with its 840K font database and AI-powered font finder is the answer. The 10% misses are almost always due to submittal of low-quality images.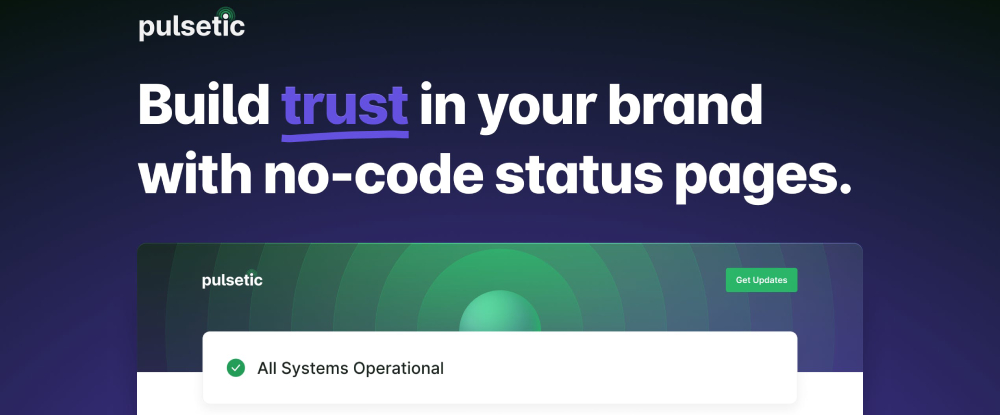 This free website uptime monitoring tool makes monitoring your SaaS products simple and easy. Pulsetic will send you alerts via phone call, SMS, email, or Slack should your website experience downtime.
Status badges indicate the status of your site without changing pages.
Pulsetic alerts you when your site goes down.
You can create a status page for your site and, if you wish, create visually appealing status pages and incident management reports for your visitors.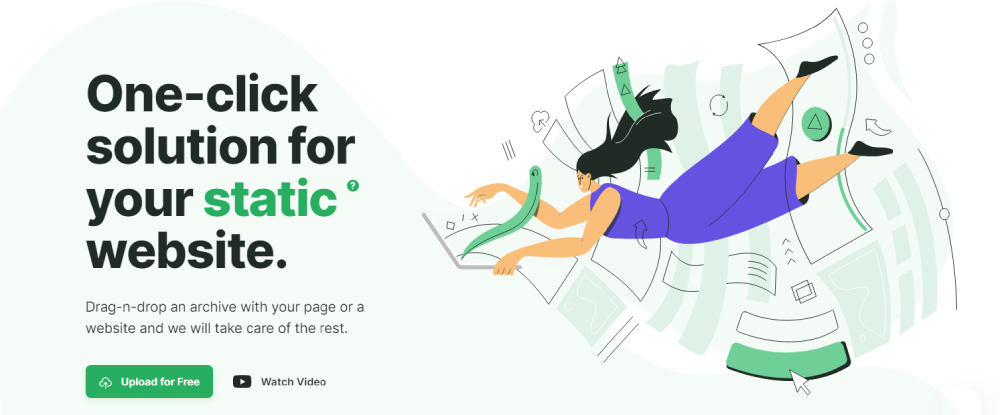 Static.app is a one-click hosting solution to your static website. It features an online file management system that lets you edit and delete files as well as copy and clone them, and you don't even have to leave your browser. Simply drag-and-drop an archive of any page (or an entire website) and Static.app takes care of the rest.
Everything is included: SSL certificate, code editor, forms and media storage all in one place.
You can override existing files if you want to make a change and the new pages will appear online.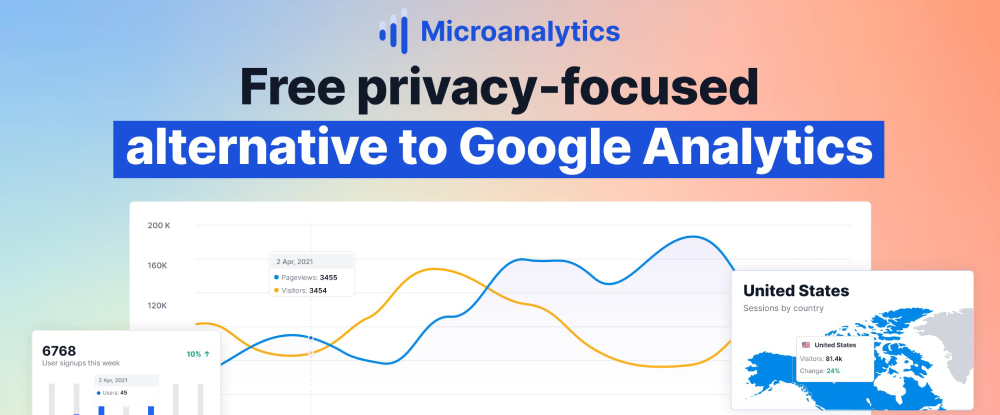 Some analytics platforms are big, cumbersome, will analyze your website to death, and will give you far more information than you really need.
Microanalytics.io, created and hosted in the EU, is a free privacy-focused alternative to Google Analytics that keeps everyone anonymous and puts you in charge.
You'll see the data you need, and only what you need.
Neither you nor your visitors are tracked. Your data is not shared with anyone else.
That's how website analytics should be performed.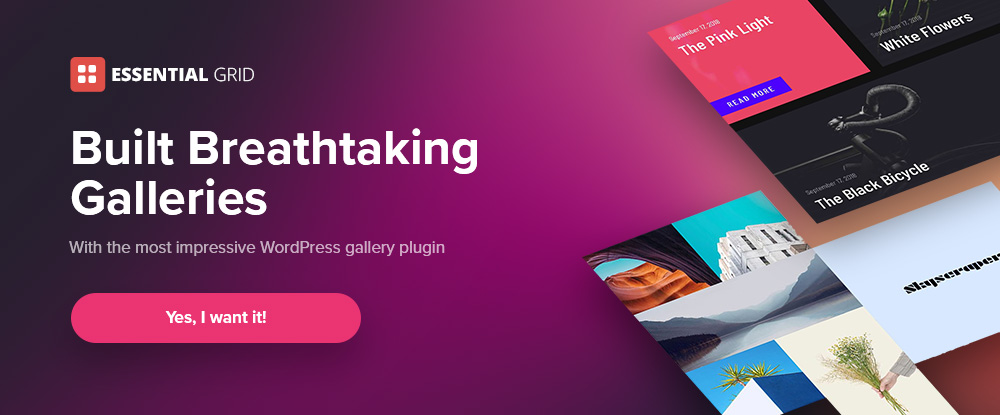 There are two basic ways to build a gallery. One is like almost everyone else does. The other is with Essential Grid, the best WordPress grid plugin for creating galleries that enables you to inject life into your websites.
Create stunning galleries with Essential Grid's –
50+ impressive, customizable grid templates.
options to choose from even, masonry and cobble layouts and mix and match grids.
ability to feed a grid gallery with social media content.
fast and responsive designs that give you full control over how your grids appear on various devices.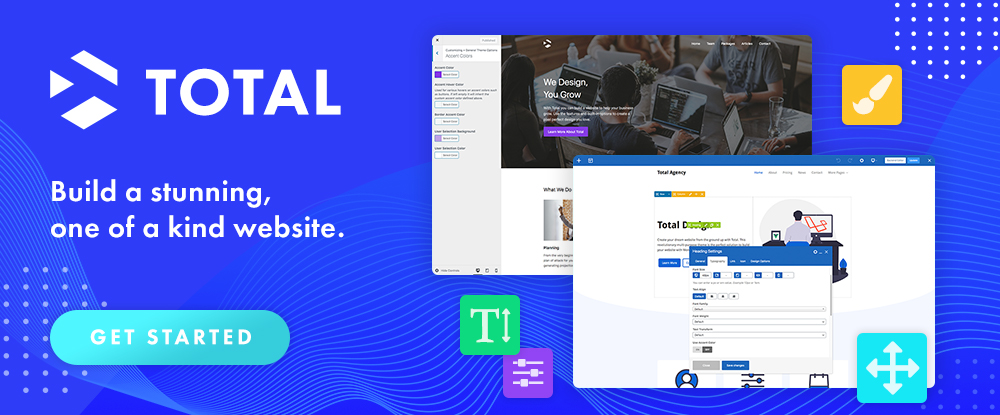 This aptly-named flexible multipurpose WordPress theme is a complete toolbox neatly wrapped in a single package with enough options to take your creativity to the limit. You'll be able to create and customize websites FAST with Total's –
extended WPBakery page builder and easy to work with and ready to use demos and pre-built section templates.
custom page builder settings, live Customizer options, typography manager, unlimited colors, and more.
Slider Revolution for creating sliders and other engaging content.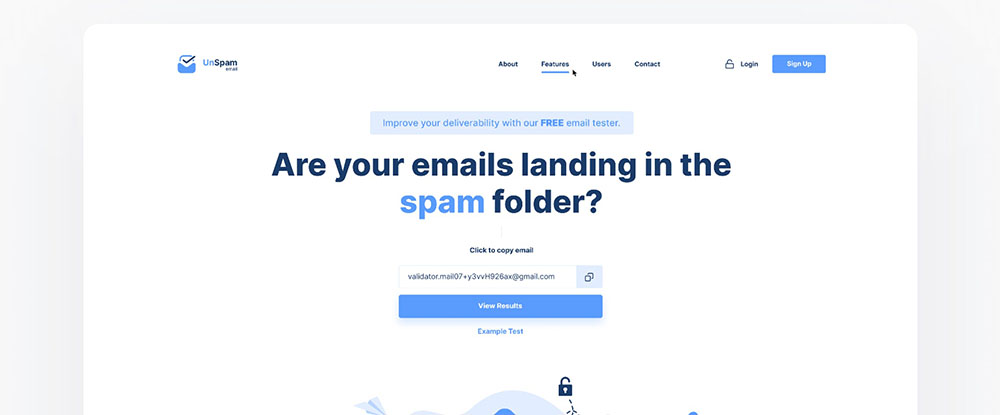 Unspam.email is an online email tester, spam checker, and deliverability test app. The service analyzes the main aspects of an email, returns a spam score, and predicts results with a heat map of your email newsletter.
Unspam.email -
notifies you immediately if your domain name or your IP address has been blacklisted.
ensures all recipients can read your emails with its full accessibility checks.
checks for bad or broken links to keep your emails from being caught in spam filters.
shows you where your HTML body can be improved by testing for best practices.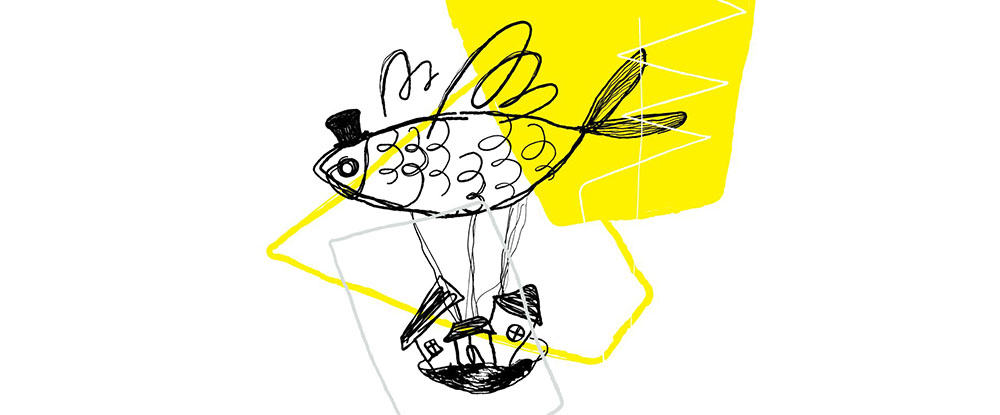 Absurd Design offers a new kind of visual perception for websites. A perception that can combine absurdity with childishness to the extent that the website becomes supremely engaging!
The imperfection of something done by hand can often be more human and appealing than precise geometrical digital presentations.
Absurd design offers free surrealist illustrations and art for your landing pages or presentations.
Just try it and discover how using weirdness and absurdity can make sense.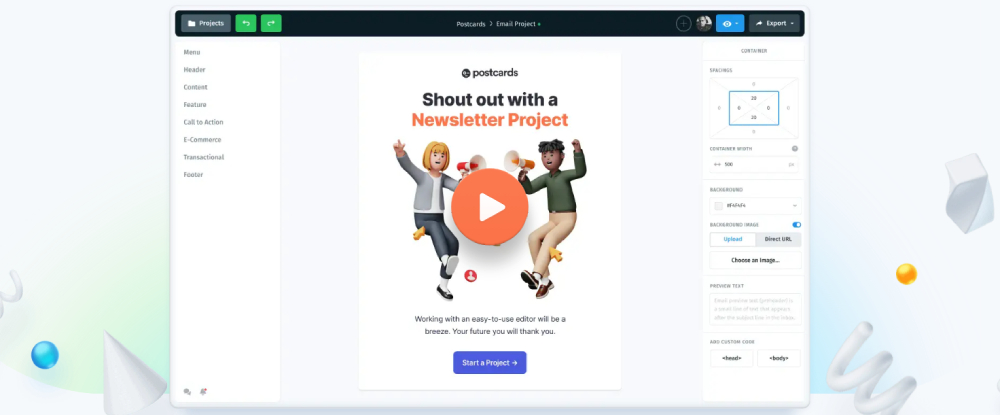 The Postcards app provides you with the tools you'll need to start building and customizing an email template. You can create email templates 20x faster, without design limitations or any need for coding skills, and in just a few minutes. You'll find you can -
customize content with ease.
customize mobile versions of your email templates.
Postcard's feature-rich drag and drop email builder makes it easy for you to incorporate the latest design trends into your emails.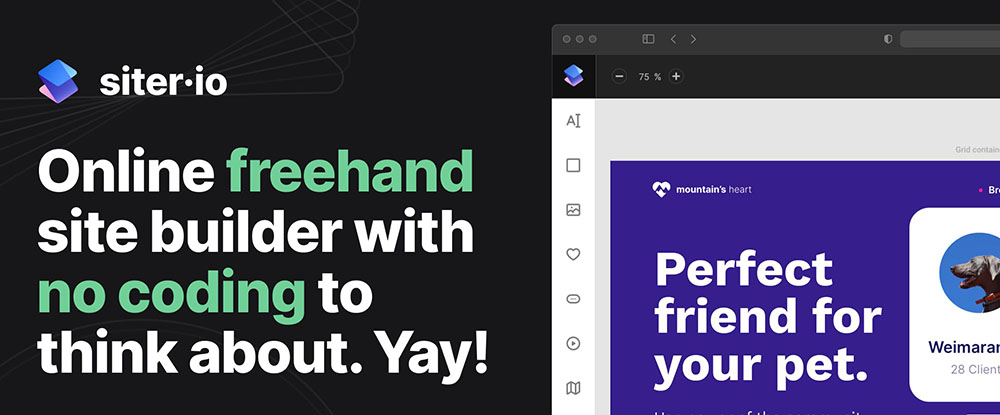 Siter.io is a no code website builder and web design tool for designers that allows them to create and publish websites without coding.
Siter.io operates by designing directly in the browser, freehand.
Siter.io also offers a Figma plugin that enables you to convert Figma designs into HTML websites without any need for coding.
The Siter.io interface is super-intuitive, so you won't have to spend extra time learning a new one.
You can use your own domain for your website or Siter.io's. Either way, you can begin publishing immediately.
You want to steer clear of the bad and incorporate the good in your own design concepts based on your own internet browsing experiences. Naturally, you'll want to have tools and resources at hand that make it easy for you to do just that.
These 19 top tools and resources for 2023 will save you the trouble of having to devote what could involve many hours of searching for tools and resources for designers you believe you should have and use.