Track Your Keyword Placement with Ranktrackify
I don't need to tell you how important search engine placement is. You either earn it with quality content, loads of SEO work, paying for placement, or all of the above. And even we you achieve best placement, you need to be wary of your content becoming stale or someone else coming along with a better ranking. To keep aware of your keyword placement in major search engines you need Ranktrackify, an easy to use keyword tracking service!
Quick Hits
Customize the keywords you want to rank
Customize the search engines you want placement in
Track keywords daily, weekly, or monthly
Provides an elegant dashboard for monitoring keywords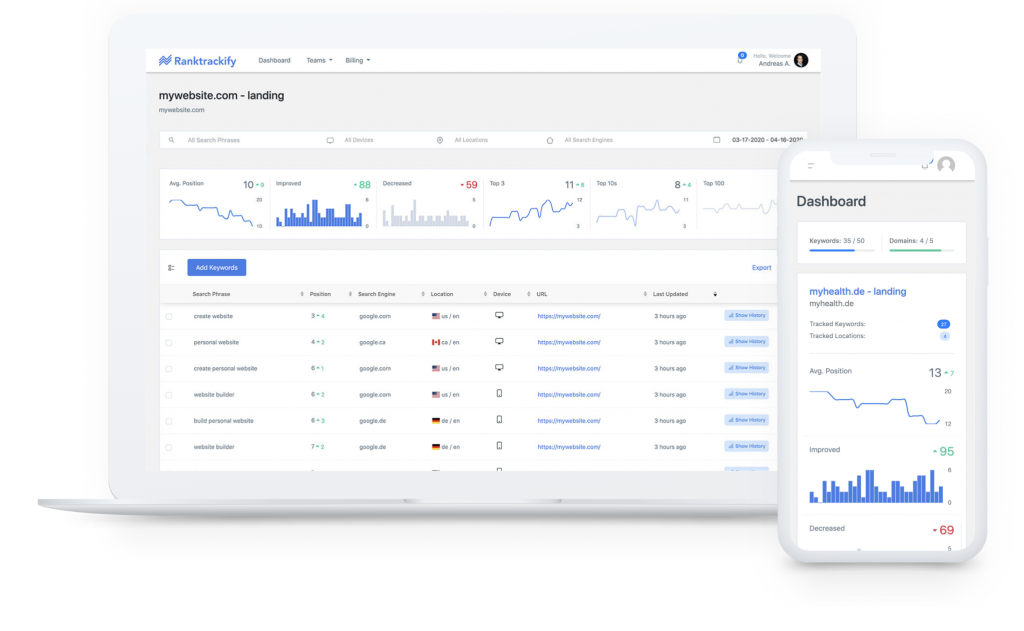 After signing up for free, your first steps are creating "teams" for which you'd like to track a set of. I like the team concept -- if you run a medium to large org where a subset of people care about given categories, teams make sense. After creating a team, you specify the devices, search engines, and keywords you want tracked: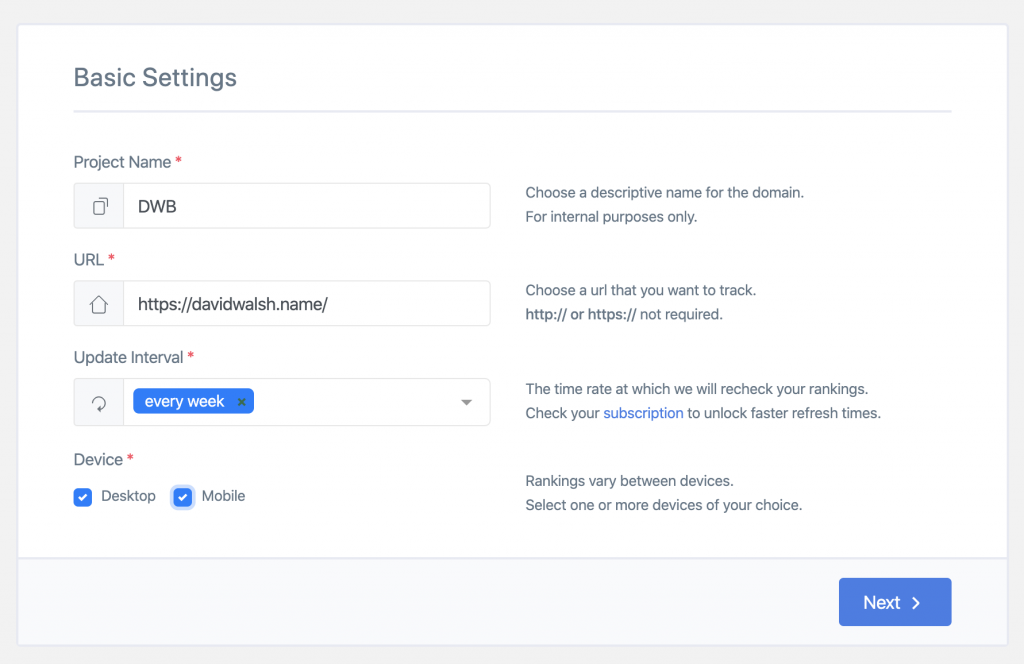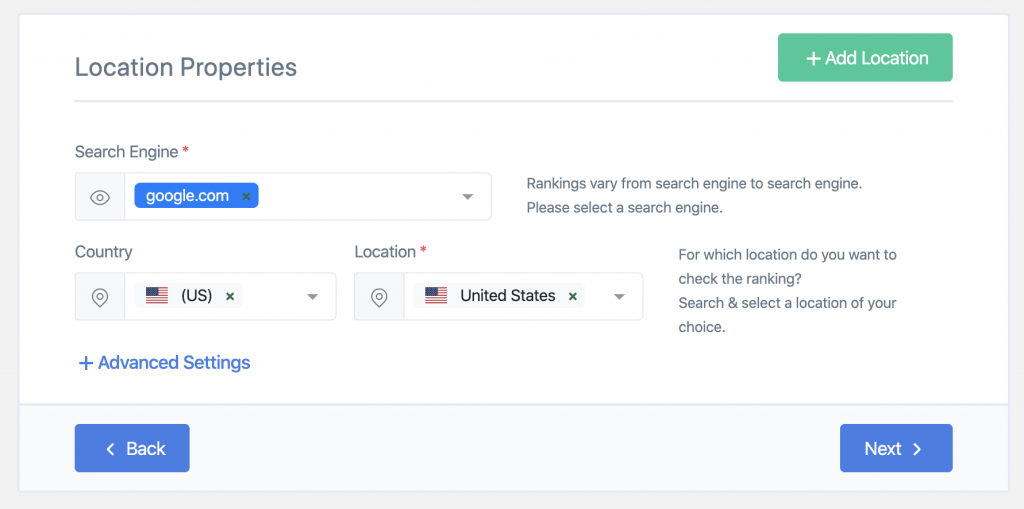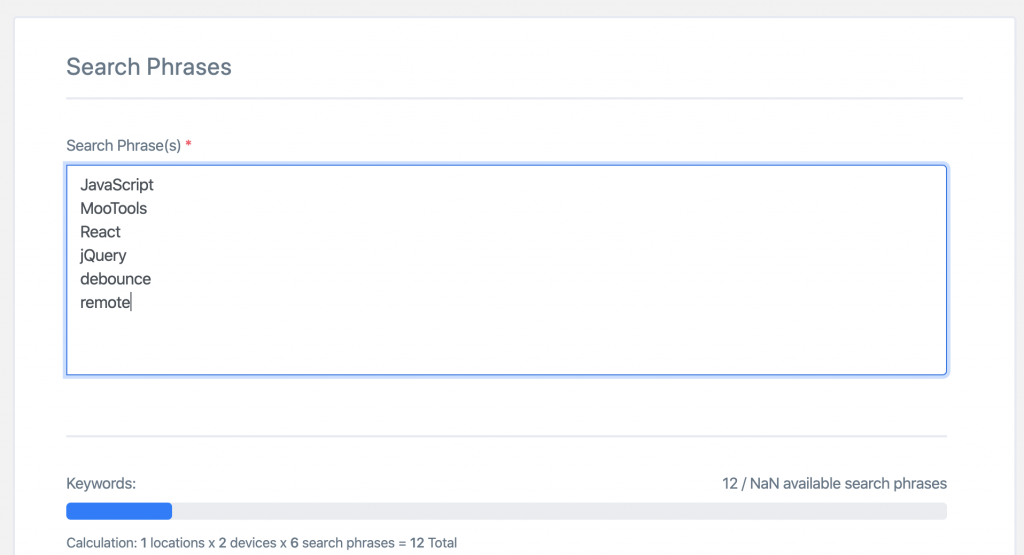 After three simple screens, you get a dashboard of results for the keywords you're interested in monitoring: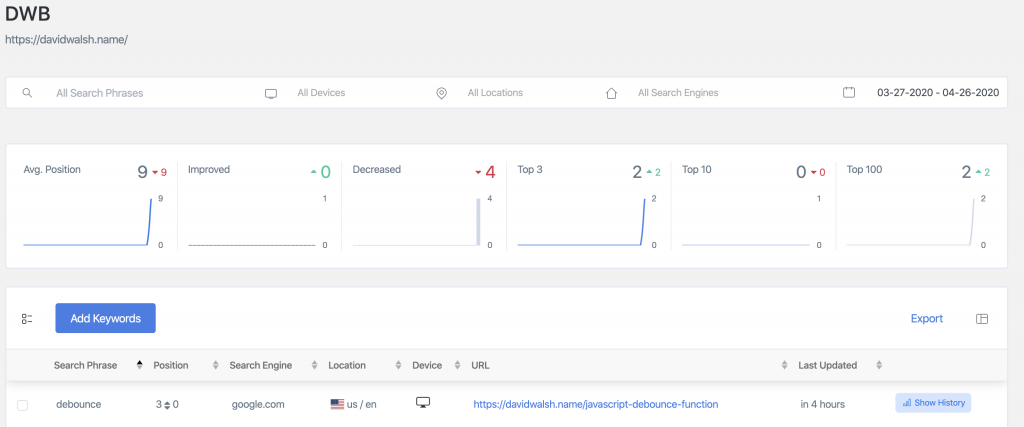 Ranktrackify's ease of use is something I especially appreciate, given that not all users will be computer experts. I also appreciate how quickly the dashboard provides updated numbers. The amount of customization I can do, down to device and location, is really awesome -- I can target the segments I really need!
Take a moment to try out Ranktrackify! It's given me ideas for where I can improve my blogging topics and I'll be able to track that information moving forward