PSD to Code Services and Tools to Make Your Work Easier
Our listing includes some of the top PSD to HTML conversion businesses in the industry. Unless you are exceptionally proficient at converting a PhotoShop design idea into code, or you just prefer to do everything yourself, you will probably find a service below that can make life a bit easier for you. This listing is particularly valuable if you are reaching out to the mobile community, and you have a need to have your design converted to responsive code, and in some cases retina ready code. Most of these businesses provide such a service.
We can't guarantee that we have covered all of the bases, but what you will find here is a fairly comprehensive listing of the best of the available PSD to HTML conversions services.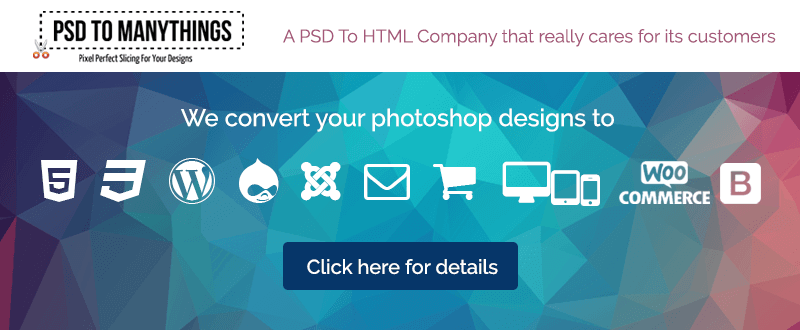 Among PSD to Manythings' core competencies is their ability to convert your PhotoShop design into responsive HTML code. The use of responsive code is fast becoming a must in the world of commerce, as more and users do their Internet searching and shopping on mobile devices. This 3+ year old company has established itself as one of the premier enterprises in the PSD to HTML5 conversion industry. They are however, a full-service software development company, and they can assist you during any phase of your design and development process. Their excellent repeat customer percentage, one of the highest in the industry, testifies to the quality of their work and their commitment to customer satisfaction. PSD to Manythings performs numerous other types of conversions as well, including PSD to WordPress and Responsive WordPress, and PSD to E-Mail Newsletter, WooCommerce, and Joomla. As you might expect, the code you receive will be pixel perfect, W3C compliant, well-documented, and squeaky clean in every respect.

Chop-Chop.org is another relatively new company that has in a short period of time established an excellent reputation for their workmanship and their high level of customer service and support. The fact that they chop-chop your design should not be a cause for concern. It's merely their term for slicing, and they perform it to near perfection in their PSD to HTML conversions. You can expect to receive high-quality, hand-coded, W3C valid markup, whether it is standard or Responsive HTML code. Chop-Chop.org can provide assistance during any phase of your website development process, including WordPress development. Your submissions are always kept under tight NDA control, they offer a money-back guarantee if you are not satisfied, and they follow up each order with 30 to 90 days of free support.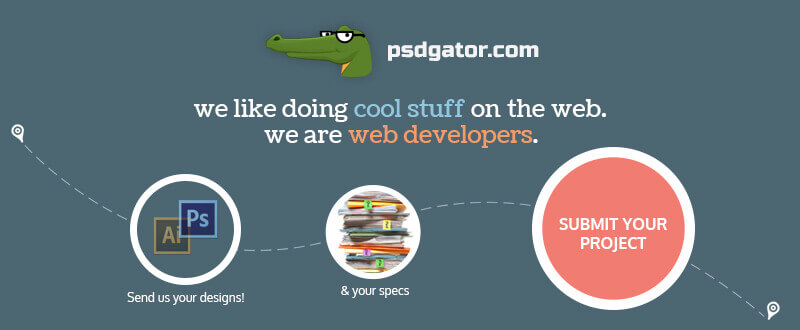 The PSDGator staff claims to like doing cool stuff on the web. When a team of professionals enjoys what they do, they have a tendency to do it well, and that is certainly true of these web developers. It's not a matter of submitting your PSD and waiting for the results either. They will first review your project, and then advise you of their findings and fix anything that needs to be fixed up front before they take it on, saving everyone concerned time and/or money. The turnaround time is a very reasonable 48 hours or less, whether you are looking for standard or Responsive HTML. PSD to Responsive HTML conversion is rapidly gaining in popularity, and it is one of PSDGator's core competencies. They will even recode your entire website for you at your request.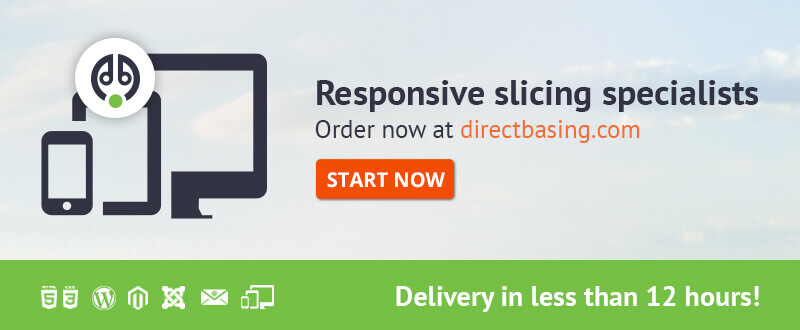 Direct Basing is another company that offers to slice virtually any type of design file you send, and convert your design to hand written (responsive) code in short order, with or without WordPress or Magento CMS. With more than successful 10,000 projects behind it, this company definitely has the experience and expertise needed to back up their claim of being able to provide virtually any type of conversion you may be seeking. Combining quality markup with quick turnaround is not easy, but Direct Basing knows how to make it happen.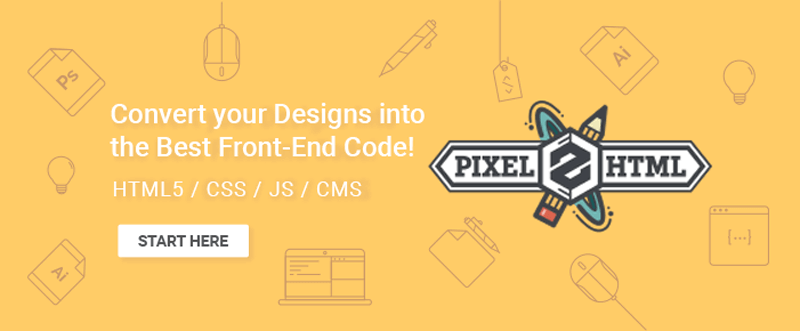 Working with the latest technologies and standards is nothing new for the highly experienced Pixel2HTML staff. They are keenly aware of the growing importance of having a website well coded, and they are great at providing you with Responsive markup. Their team can write your CSS using SASS, LESS, Stylus or other pre-processors of your preferences, they can also implement a lot of JavaScript plugins for building Carousels, Forms, Parallax, and more. On top of that, if you need a CMS, their team has experience hooking up Front-End code with WordPress, Tumblr, Shopify, Jekyll & more. Just ask them for a quick quote on that and they will reply in a heartbeat.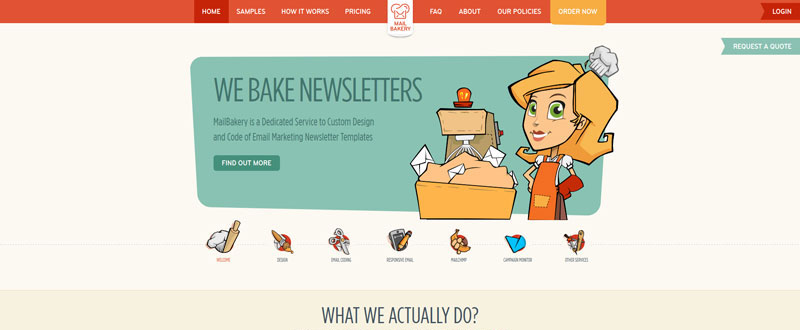 MailBakery specializes in the custom design and code of Email marketing newsletter templates.  Your marketing Emails need no longer be confined to the dull and drab text that does not go far in generating consumer interest. They offer a complete design service, 100% hand coded templates, and pixel perfect markup along with retina display support. If Email marketing is an important part of your business, this specialty shop is worth looking into.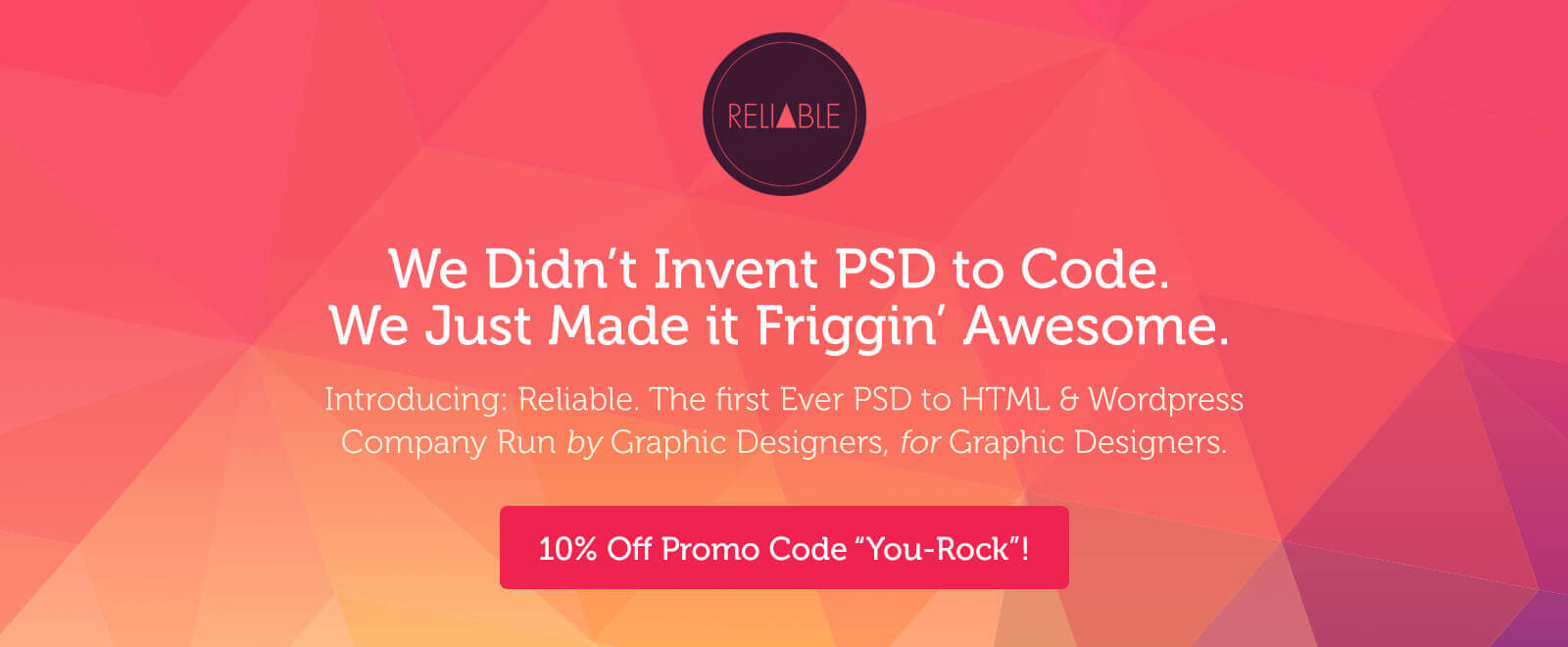 Creative agency Unexpected Ways undertook a new mission. Frustrated by their experiences with the current PSD to HTML / Wordpress conversion services, they decided to start their own. They implemented "super-friendly" and fast customer service, and a rigorously high quality of code. Their website describes their code as such: "Everything is indented nicely, commented to help you know where divs start and end, and structured to boot. Code should be beautiful. Now, it is." Their mission is to give web designers a reliable, trustworthy source of converting designs to code. That's actually why they chose the name Reliable PSD.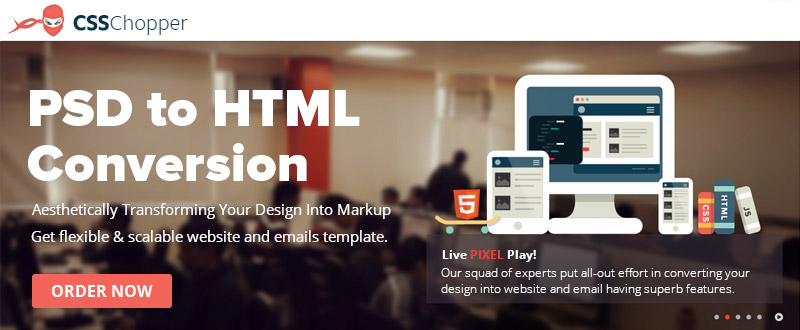 CSSChopper will take your PSD and convert it to pixel perfect HTML. There is nothing new about that. If your need is for Responsive HTML however, this is precisely what they specialize in. More and more business people have discovered a definite need for responsive coded websites, and if you are one of them CSSChopper has you covered. They will gladly convert you entire website and your Email templates to responsive if you ask them to. All you need to do to get started, is to provide them a description of your project.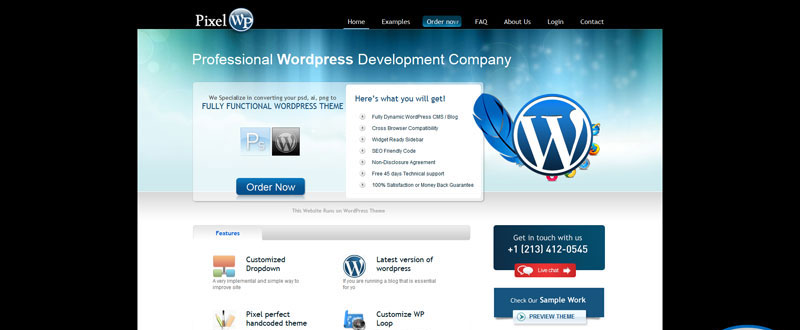 PixelWP has a special core competency, as their name implies. They specialize in converting PSD into a fully functional WordPress theme, featuring cross-browser compatibility, a widget-ready sidebar, conditional tags, customized dropdowns, and a number of customized options. Everything is done under strict NDA controls. Whether you are using WordPress for your blog or for your entire website, PixelWP may be worth a look.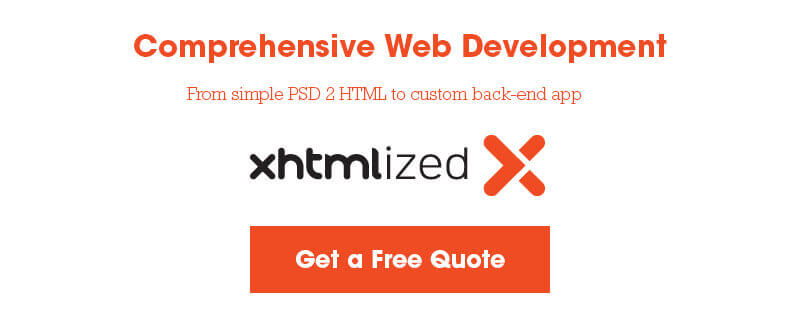 XHTMLized is a well-established business serving a large clientele, and a business with thousands of completed projects to its credit. Whether your need is for front-end or back-end development, they are there to help. Their principal focus is on converting PSD or other design formats to HTML/CSS/ JavaScript code. Responsive and retina ready code is yours for the asking, and they will even upgrade your entire website if you ask them to. Their service is fast, and their code is perfect in all respects.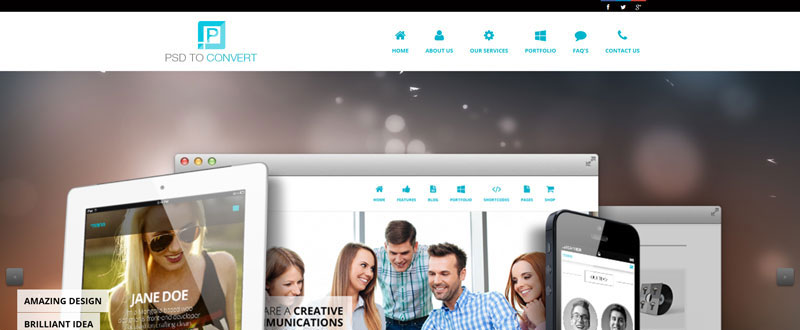 PSD to Convert provides half a dozen great services, PSD to XHTML, PSD to HTML Responsive, and PSD to WordPress, along with PSD to Drupal, Joomla, or Magento. They operate under strict NDA protocols, and they provide premium quality markup as well as top-notch customer support that is made possible by their "seamless" communications system. They guarantee on-time delivery, and 100% customer satisfaction.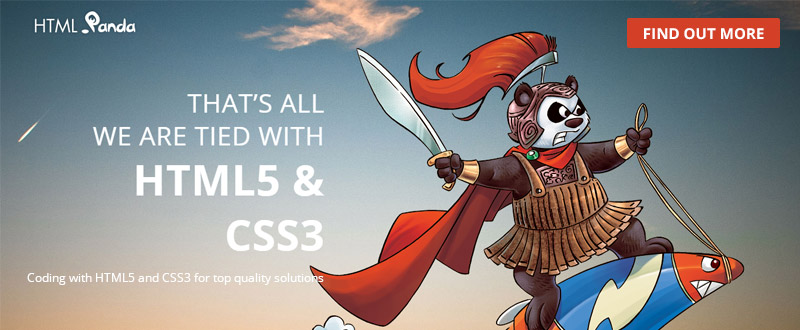 If your needs are for standard PSD to HTML conversions, HTMLPanda is ready to help, and the area of their greatest expertise is PSD to Responsive and PSD to Mobile Website. If you are trying to attract the mobile crowd to your list of customers, HTMLPanda is certainly well positioned to provide the assistance you are looking for. They can in fact be of help during any phase of your development process.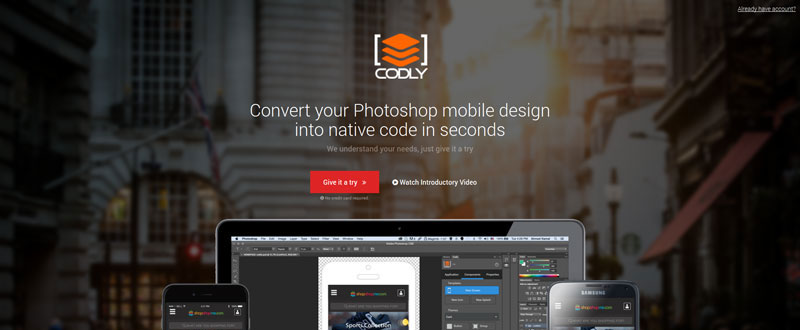 Codly will convert your Photoshop app design into code into native code in minutes, if not in seconds. This useful extension for Photoshop features drag and drop functionality and converts your design into either an interactive, working prototype of your app, or a working copy of the real thing. You can use it to generate code for all of standard mobile platforms.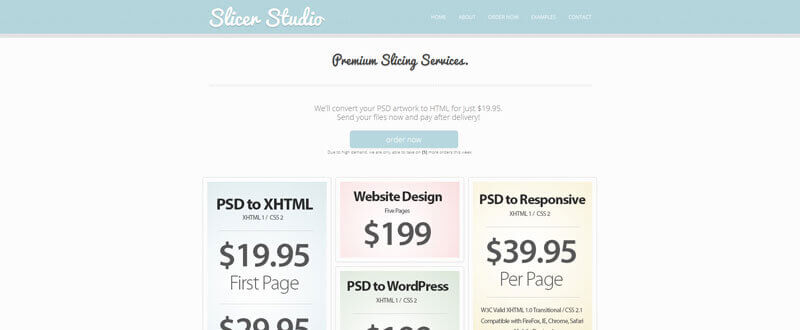 Slicer Studio is well worth considering if you are working on a tight budget. Their PSD to XHTML conversion services are cheaper than most. PSD to XHTML is yours for as little as $19.95 a page, and PSD to Responsive is only $20 more. The large number of projects they have completed, and the presence of several Fortune 500 companies among their clientele, is testimony to the quality of their work.
There are more than a few good choices among the services listed here, depending of course on what you are looking for. If you select one, we would like to know if you find the service satisfactory; and be sure to add a comment below if there is another business you feel belongs on our list.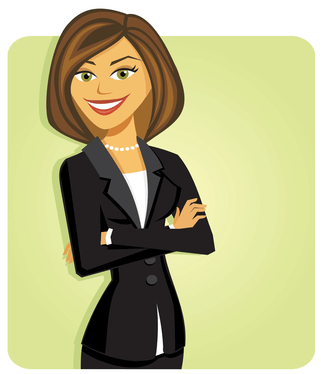 About Kate Dagli
Kate enjoys writing roundups for web dev and technology websites. She is currently a staff member of the-webdesigner.co.