Professional Web Designers Use These Apps. Do You?
If you want your web design services to be in high demand, and your agency/individual practice to thrive, then there are certain administrative aspects that you absolutely need to tend to. I'll make it easier for you. Below, you will find a rich list comprised of web apps that serve to help you optimize the way you run your web design business.  Everything you need is here, from invoicing and financial apps, to wireframing and prototyping tools, collaboration and time management software, e-mail marketing solutions, file sharing services, and form builders. 
Invoicing and Financial Apps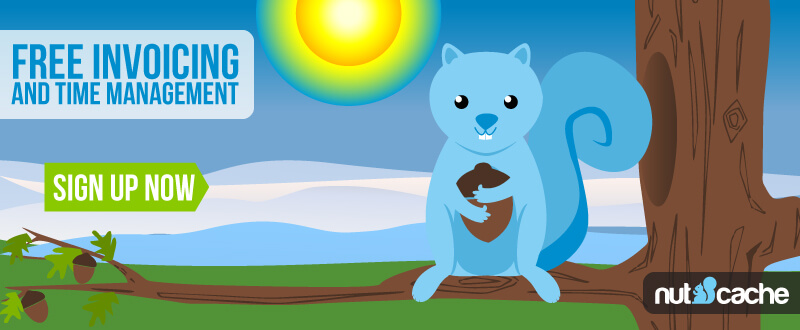 Nutcache is an awesome application for companies like yours and, to my mind, the most praiseworthy solution when it comes to handling finances and keeping track of your own and your team members' working hours. It's such an incredibly simple tool to begin with, and I bet that it will change the way you look at accounting measures, for good. But most of all, you can use it entirely free of charge, and it sees frequent updates. 
For this, and for many other solid reasons, Nutcache is my favorite software in the world. You can use Nutcache in your own language, if you don't live in an English-speaking country. Add all of your customers, and all of your co-workers, regardless of their number. Then, have fun creating estimates, sending invoices, keeping track of expenses, and of you team member's time.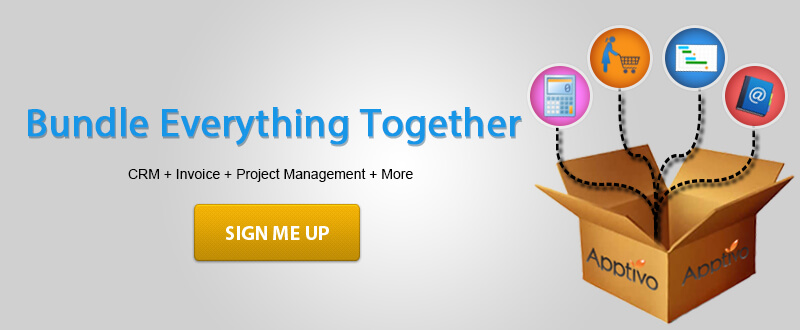 Apptivo is immensely popular, and I bet it's because of the modest cost it carries. The records say that this app is represented in over 40 countries, and there are more than 130K entrepreneurs across the world, which put their trust in this software to make their 40K companies blossom. 
Please be notified that Apptivo is a great 'common room' for confronting all managerial aspects of your business, as it facilitates a common data model. Brand your invoices before you send them to your satisfied clients, and enjoy reaping the benefits of more than 45 apps, such as Customer Relations Management, project management, and time management.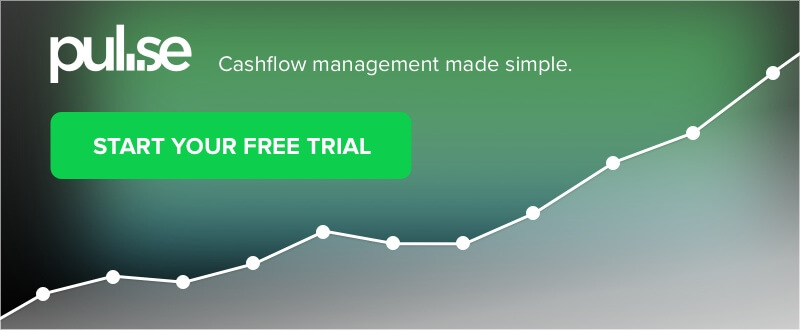 Pulseapp aims to be a vital ingredient to the wellbeing of your small company or independent practice. And I believe it is. The underlying justification for its existence is that each and every careless decision that you make will impact your finances in ways that you may not be aware of. Therefore, you should give yourself enough time to consider the whole matter carefully, and assess all implications, before you take action. 
Pulse is engineered to help you keep your cashflow in check, by predicting all of your company's future incomes and expenses in terms of days, weeks, and months. Quickbooks and Xero are also going to be integrated with Pulse, soon. 
Wireframing and prototyping tools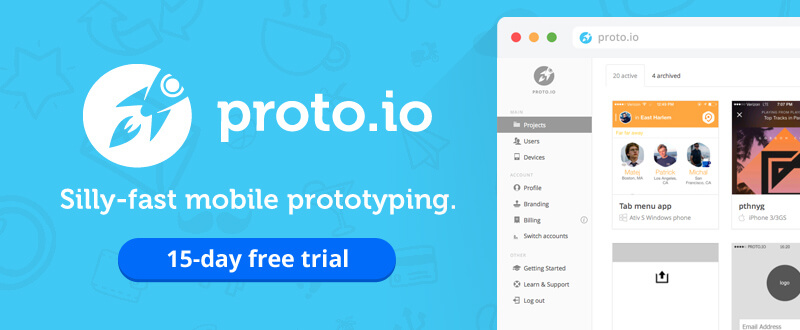 It's about time we addressed the matter of prototypes and how to better present them. Whenever you're designing a mobile website, mobile app, or web app, nothing can possibly be more useful than a cloud-based app that exempts you from writing code, and runs a realistic simulation of your prototype.
As you can imagine, a simulation would be of tremendous help, because it helps you uncover issues and solve them quickly. Proto.io also helps you present your prototype in an interactive way, by adding animations, and screen transitions. You can share the presentation of your prototype via a link, and its viewers can access it with an iOS/Android device, with the player app.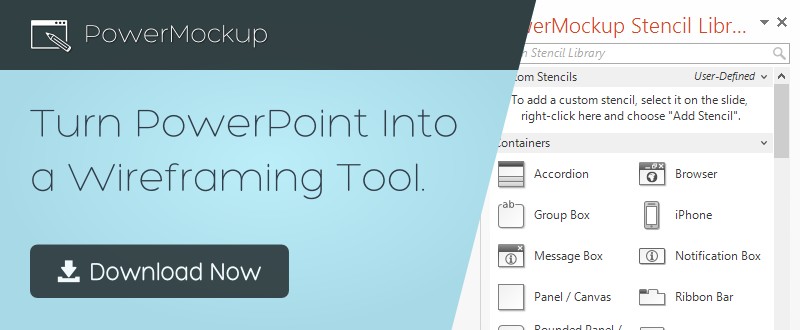 A good wrapping will make anything look great. Even though average wireframing solutions come a long way when it comes to planning a successful project, you still need to be able to make everyone understand what it is that you're working on. And by everyone, I mean not just your colleagues, but your customers, too. 
PowerMockup is an add-on for Microsoft PowerPoint 2007, 2010, and 2013. Easily search through a colossal library with wireframe stencils and icons, then drag-and-drop whatever you need into your presentation. As a side note, you are also able to create new stencils using PowerPoint shapes, and then integrate them in the library.
Collaboration and project management tools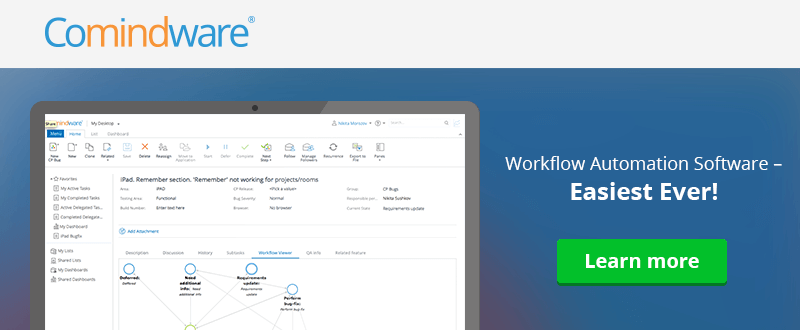 If you own a small design agency, I know just the app that will help you synchronize your conjoint efforts, so your team will operate at full potential. This is the story of Comindware Tracker, a cloud-based project management solution that allows you to appoint or re-assign tasks of your own accord, on top of automatically generating them in compliance with predefined priorities and deadlines. You can even program some tasks to start automatically now and then. Comindware Tracker enables users to fix sub-tasks, too. Even further, you won't miss ever any updates on the project, but be instantly notified every single time.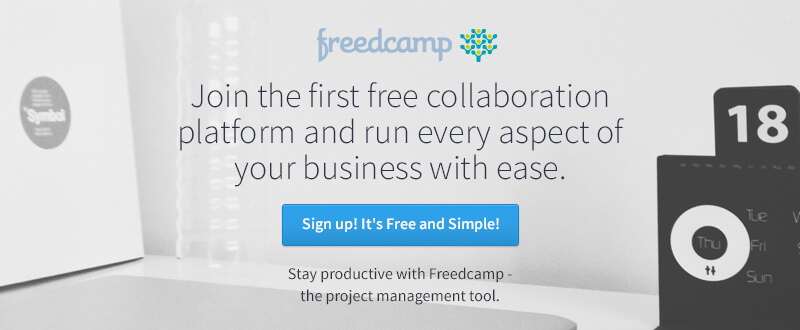 Everyone knows Freedcamp does not charge a single penny for helping you manage your client projects. The number of people who trust this software goes as high as 300K, and that speaks volumes about its utility and accessibility. Not only do you save money, but you also don't have to suffer the presence of annoying advertisements, as a consequence. This app creates a unified and socially open working environment. 
You can make use of applications like Issue Tracker, Calendar, CRM, and Password Manager. You and your colleagues can altogether assign tasks, track your time, send invoices, or share documents from Google Drive. Besides, communication is easy due to the Meebo chatbar, which includes Gtalk, Live Messenger, and AIM.
Time management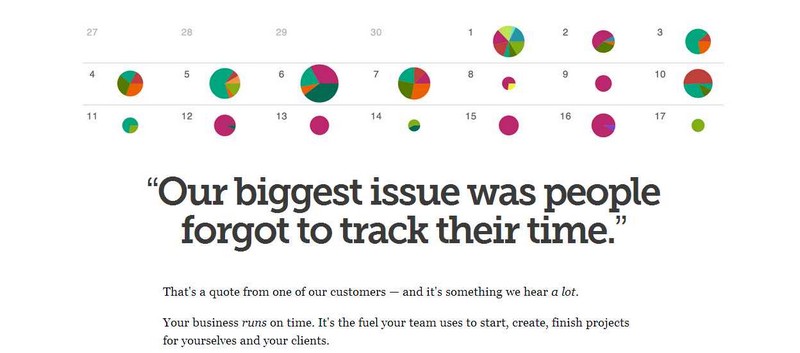 Time is a resource. It's the most valuable resource that people share. Keeping track of your time at work can improve your productivity, and Freckle is the most accessible app that will help you in that matter. Designers will find it almost enjoyable to insert time entries, or manage clients and send them invoices.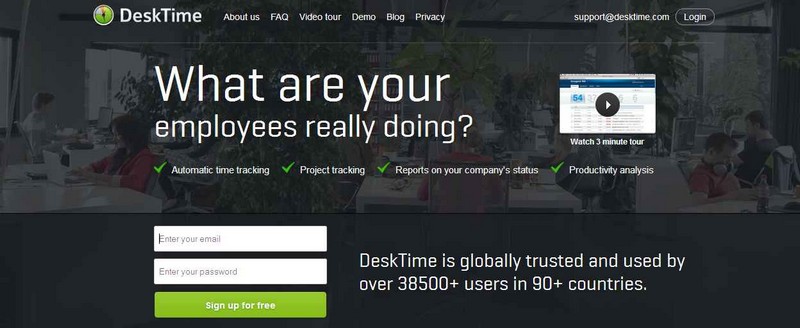 Time tracking at work is a good idea if you have employees, also because you'd then have a way of assessing their productivity in relation to various tasks at hand - and help them reach the highest levels of motivation. DeskTime is another fine tool that you can turn to for this purpose. 
Email Marketing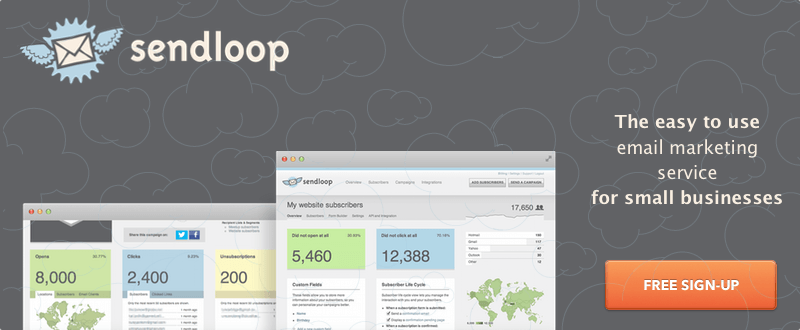 Your enterprise depends on the quality of your e-mail marketing. If you don't send proper newsletters, how are going to attract clients? One of the most feature-rich software in this sense is Sendloop. And I'll say right from the start that it's exceedingly easy to work with. A drag-and-drop e-mail builder is all you need in order to craft gorgeous e-mails. The entire process can take as little as 5 minutes to complete, and you will end up with mobile-friendly e-mails. Besides, Sendloop also keeps track of your e-mail metrics in real time.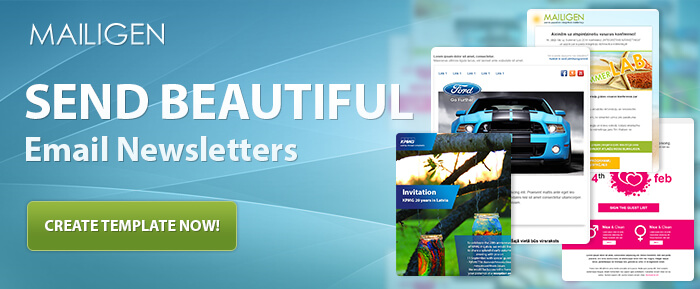 You could also turn to Mailigen for assistance with your e-mail marketing. This app helps you devise powerful e-mail campaigns, step by step, and it places an amazing selection of templates at your service. On top of that, Mailigen also generates full-scale reports and statistics that analyze your campaigns. You can try it for free anytime. I'm sure you'll be convinced of its utility in no-time. You won't need to waste time searching the web for beautiful e-mail templates, ever again. 
Form builders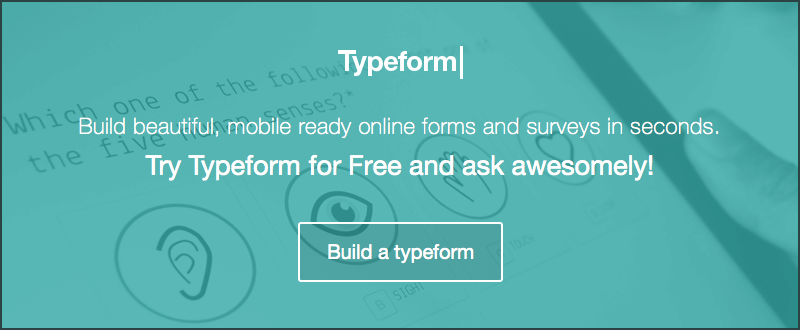 Typeform is one clever sidekick. It comes to your aid with all sorts of mobile-ready data collection tools, which are bound to increase your response rate. You may use it for surveys, forms, contests, landing pages, recruitment, events, education, and for so much more. It's up to you to either use Typeform for free, or sign a PRO plan and get the whole deal. As a free user, you won't be constrained to a certain number of created forms or received responses. Nonetheless, going PRO makes room for your brand identity, logic jumps, hidden fields, automatic respondent notification messages, etc.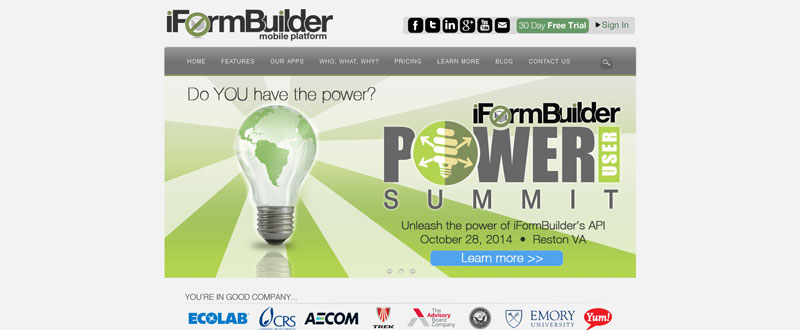 On an alternate note, you may also like to work with iFormBuilder. This software will help you design robust, but flexible forms, and start collecting the mobile data that matters most to your business. The app boasts of entertaining strict security policies on mobile devices, and it will collect data with or without an Internet Connection. 
File sharing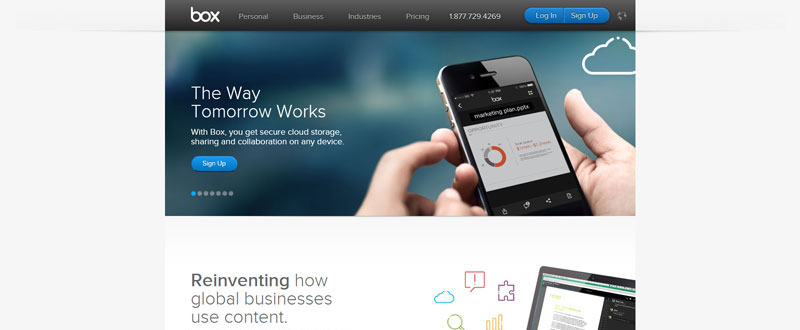 You and your hard working collaborators need to share and edit many types of files, all the time. There are countless types of file sharing services on the web, but some are better than others. Box is completely web-based, and allows organizations to store, share, modify, and sync their internal files.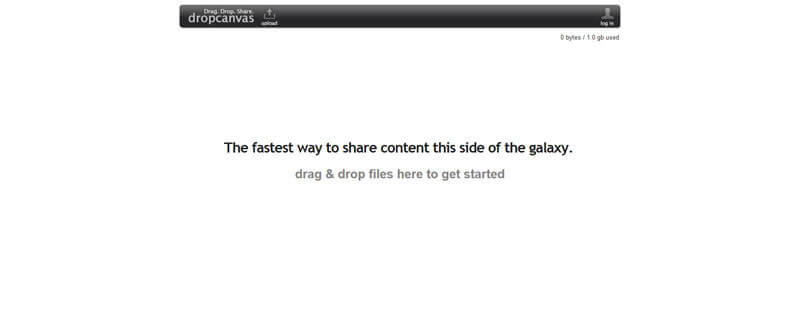 In case of emergency, I know just the perfect file sharing solution that does not even ask you to register before sharing company files. You simply choose the files to upload, drag-and-drop them on site, and then the service generates a link, which you can further share via e-mail and social networks. 
Conclusion
I am hereby bringing my selection of top grade resources for web designers to an end. These are my own personal favorite web apps for start-ups and freelancers. I hope you found inspiration among them, and that you will use it to carve a bright future for your own company or solo practice.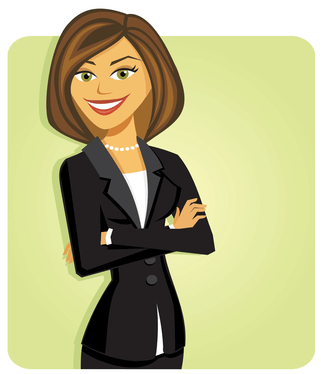 About Kate Dagli
Kate enjoys writing roundups for web dev and technology websites. She is currently a staff member of the-webdesigner.co.