Useful Premium Plugins for Professional Web Designers and Developers
Every client has a unique profile, so whenever we set about forging their websites, we first look for the right resources to help complete the job. Over time, the search process gets easier, as some of those assets become regular assistants. What is more, brand new plugins are always added on CodeCanyon and other venues, as their developers constantly strive to enhance the creative process of web designers.
I was keen on taking a fresh view of the available premium plugins, so an autumn list of preferences was born. Scroll down to see a dozen or so solutions that rise above the others.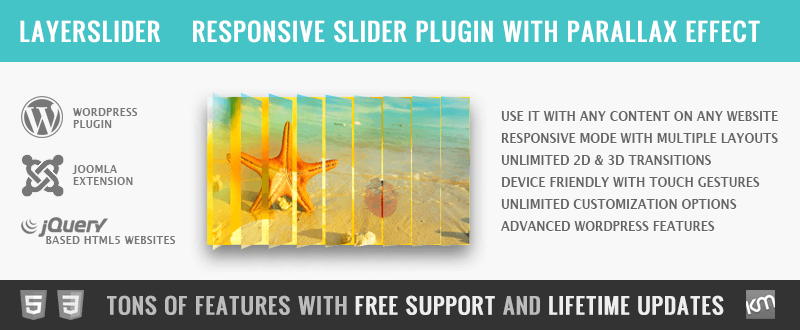 The very first plugin that comes to mind is LayerSlider. The reason why I'm using it as grand opening is that it's complex enough to go hand in hand with several leading CMS. To put it otherwise, this solution is known to prove useful in the making of any sort of website. It is responsive on modern devices, and includes sound SEO capabilities. Many of my acquaintances reported that they turned to it in order to create content sliders, image galleries, and slideshows.
LayerSlider proposes a drag-and-drop builder with timeline view and real time preview. Create fabulously animated transitions, and choose any of the 200 slide transitions with 2D or 3D effect that are preset. In terms of content, this premium plugin allows you to insert videos from Vimeo and Youtube, or self-hosted HTML5, not to mention images, text, and Google Fonts. LayerSlider can be used with any of 13 skins.
In the case of merchant clients, perhaps you might wish to create their online shops using Magento. If so, keep in mind that visitors are generally drawn to visual stimuli, and well displayed product images have the power to increase chances of a higher visitor-to-client conversion rate. Horizontal sliders are one of the most effective tools for that purpose, because they serve to place the best products front and center. This extension allows you to showcase items by establishing the width, height, and animation speed of the actual slider, as well as pick single or multi-select categories for pulling the products.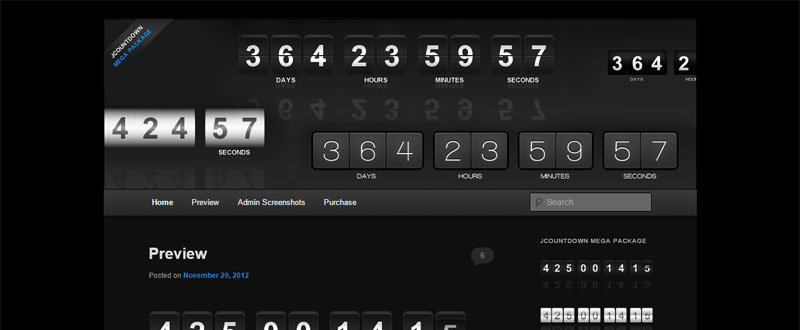 I bet you set up a lot of WordPress blogs and websites by now - too many to count. Well, some owners also use them to put up a notice for approaching events. In other words, you might have to do them this service, occasionally. Luckily, I discovered a great plugin for this mission. jCountdown is friendly and versatile. You can use it to insert countdowns in the post, page, and sidebar of any given WordPress website - with great ease. Choose between 4 styles, Flip, Side, Metal, or Crystal, and settings like reflection, reflection opacity, and reflection blur. jCountdown Mega Package is cross-browser compatible.

Whether you're a freelancer, or part of a creative team, the clients you work for can be from anywhere in the world. All your hard work deserves to be rewarded, so you can't afford to have anything stand in the way of that. It's the same story for OpenCart web stores. When Indian and international clients wish to make a purchase, you don't want them to stumble on payment issues. It is advisable to use the CC Avenue Payment Module, which allows to process debit and all Vista cards.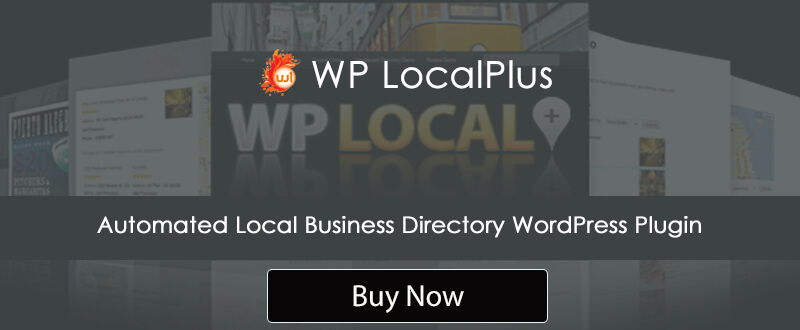 A website will generate more revenue if you join some affiliate programs, right? Well, I am here to tell you about a premium plugin that allows you to present website readers with local deals, reviews, etc. WP LocalPlus is a directory plugin that seeks out local opportunities, so you can charge businesses for landing them clients. You will find that the local data pulled by the plugin is fresh, and vast, so it's up to you to choose your partners.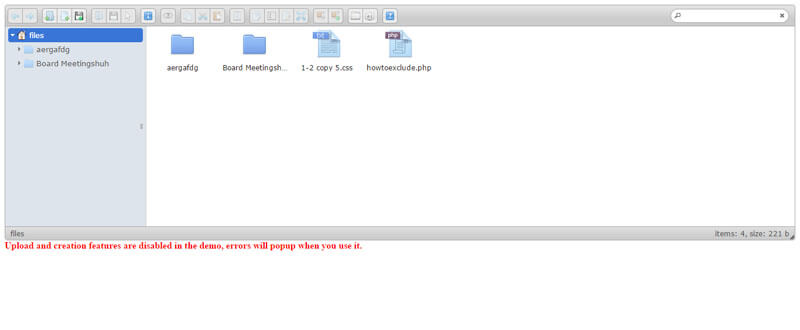 I would also like to mention a plugin that was rated to be the most sought-after file manager for WordPress. Basically, it enables both experienced professionals and rookie creatives to view, edit, and create files in the WordPress folder, and subfolders. The user interface takes after Windows, and you are given context menu shortcuts, plus options to edit images (resize, crop, rotate). Lastly, you are also free to decide whether you want to ban certain users, and can set permissions.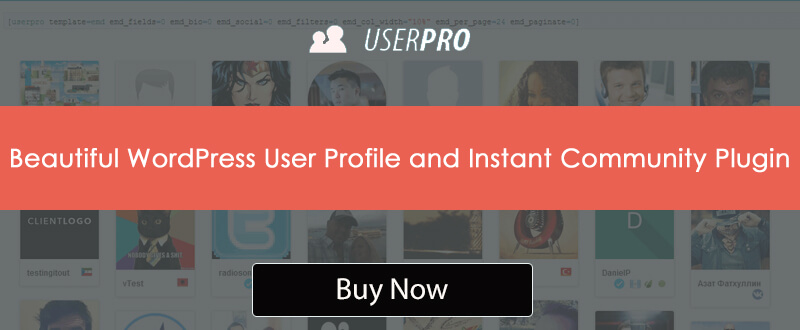 If your WordPress website has an expansive user community, then it's up to you to motivate them to become increasingly involved, socially speaking. A plugin like UserPro will help you manage profiles and accelerate user interaction. It has never been easier to set up site member directories. You can provide your readers with a direct link to various social networks, so they spread news of your website. You have myriads of display options, and can create gorgeous registration forms.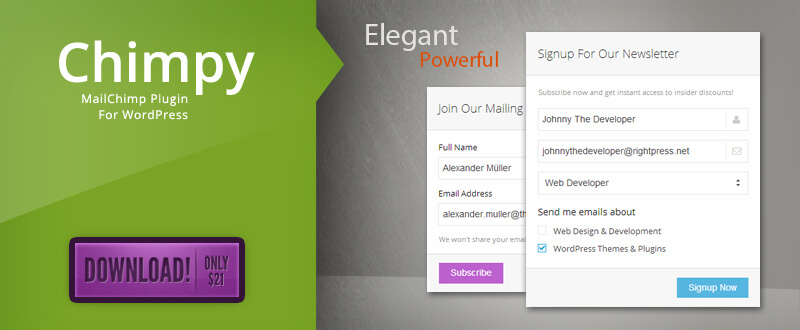 If you're serious about making your website a success, then you can't let the e-mail marketing department slacken in any way. MailChimp is, by far, the most widely employed e-mail marketing service, and you need a proper MailChimp WordPress integration. Chimpy grants you that premium connection. You can trust it to help you come up with inviting registration forms, and display them in pop-ups. Show comment forms, and make the best part of your content off limits to non-subscribers.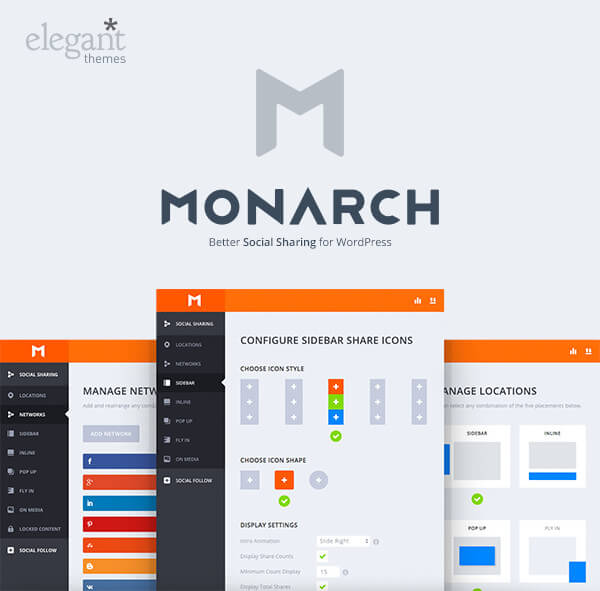 Monarch from Elegant Themes is an excellent tool, if you care to devise a good social sharing experience for your website readers. It makes it very easy to style up and organize follow/share buttons, then display them in a floating sidebar, timed pop-up or fly-in, or at the beginning/end of your website content. The premium plugin has many automatic features that come in extra handy, is completely responsive, loads fast, and even generates shortcodes to simplify how visitors share images from your posts.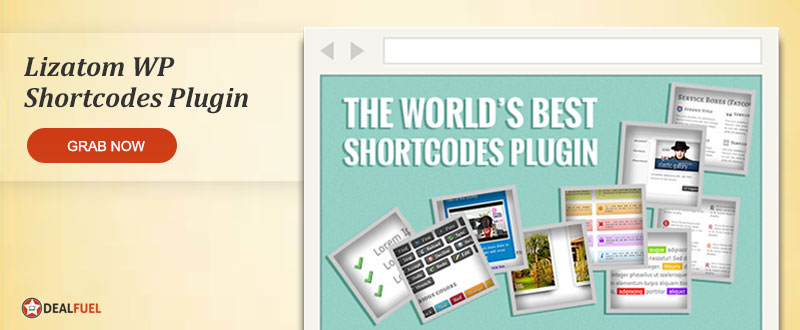 How do you usually go about creating virtual stores on WordPress? You know that using shortcodes take a big weight off your chest. As such, I advocate using a premium plugin like Lizatom Shortcodes. It offers a wide palette of shortcodes, and the entire collection amounts to a sizable 5000. You can, for instance, use shortcodes for pricing tables, to customize order lists, add a 3D shadow effect to various images, and reveal text in accordion style. Pricing tables, info boxes, tooltips, and CSS3 buttons are also intrinsic to Lizatom.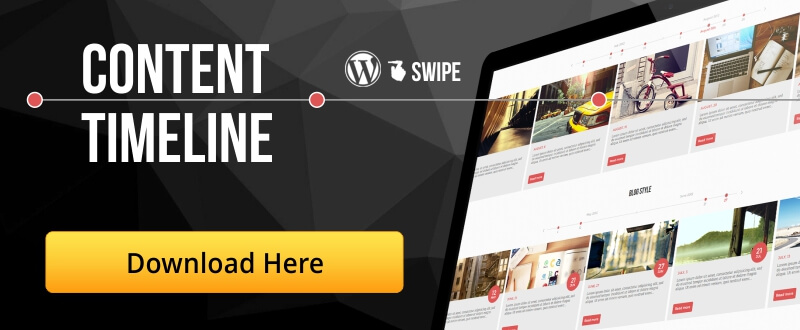 The next solution I am going to praise here is Content Timeline, a premium plugin for WordPress. It becomes most relevant in the instance where your website content comes across as condensed and tiresome. You don't want that. So, you can make your content more accessible to the public with a timeline. This plugin lets you configure one in points that reveal information to the left and to the right. You get as many as 11 customization options, and don't have to stick to a certain limit for numbers and groups.

Time is of the essence. All web designers and web developers know what it's like to have to chase a deadline. Thus, even the most demanding and experienced of us could make do with a solution that takes coding out of the picture and simplifies the process of creating websites. In the case of WordPress websites, you can always work straight from your browser, thanks to FrontEnd Page Builder. Besides, its customer support service is very solicitous.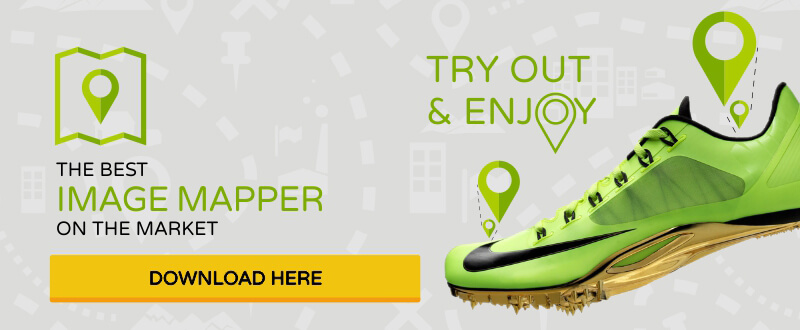 In commerce, the better the presentation of product, the more buyers it attracts. E-commerce websites come with the added advantage of placing products in the best possible light, especially if you map their images with pins that inform, counsel, or flat out advertise to your customers. iMapper is a savvy plugin that lets you pin anything, in any area of your product image. You are at liberty to use any of the pre-designed styles, or use some of your own magic to create the pins' apparel.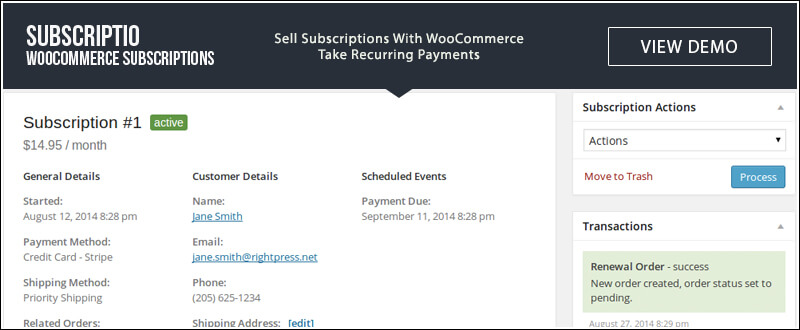 Perhaps you worry about your woocommerce subscriptions. If that is what your website is selling, then there are several aspects that you must deal with, and deal well. Whether it's the frequency of sent reminders, or the actual length for subscription periods, you need to pay attention to every detail. Subscription is a useful extension for woocommerce, which comes with a welcoming interface, to say the least. It was engineered with the needs of web developers in mind, so it contains multiple filters and hooks.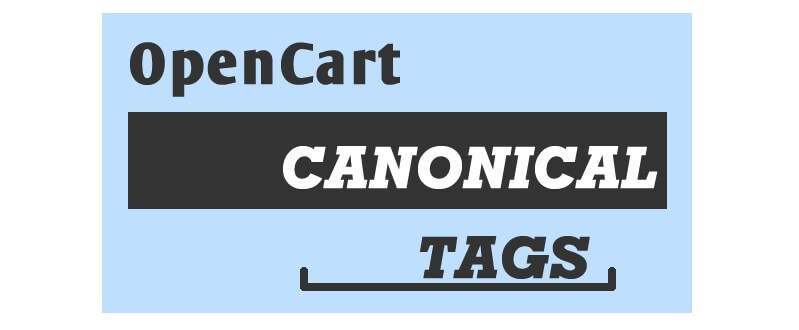 You may have noticed that SEO is not one of the fortes of building websites with OpenCart. The default version would cause your virtual shop to assault the Google index with many duplicate index, category, information, and product pages. Nobody wants their websites to have a low page ranking, so I recommend a special plugin that comes with solid documentation, and will help you add canonical links to the category, information, and main pages.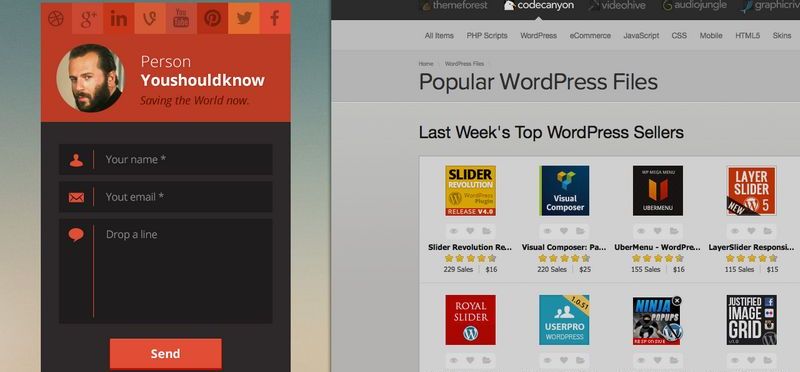 Care to encourage website users to make contact? Then, you can't go wrong with Ninja Kick: WordPress Contact Form. This plugin is very flexible, with 30 preset backgrounds and many options to customize color schemes, label style, animation direction, and even the actual theme you're using.
Conclusion
Premium plugins are precious resources for web developers and web designers. The more informed you are about the current state of the market, the better. Once you have the right kind of tools in your corner, therein lays the promise of delivering top-notch websites. Therefore, your clients will be thrilled about the end result, as well as happy to have appealed to your services. And, isn't client satisfaction the goal that all of us are striving for?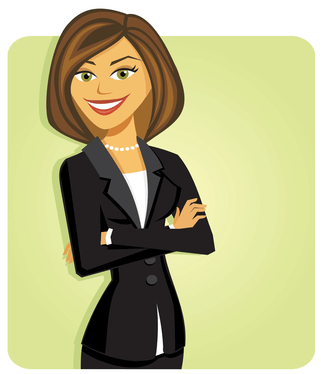 About Kate Dagli
Kate enjoys writing roundups for web dev and technology websites. She is currently a staff member of the-webdesigner.co.