Popular Web Tools and Services Among Designers & Developers
Today we will present you the most popular 30 web tools and services among designers and developers. We handpicked solutions that are offering the best functionalities, support, and pricing on the market.
You will find probably the best logo design creating software, the very well-known Hotjar, Landigi that can be used by non-programmers to build brilliant landing pages that quickly convert, a huge icon library and many other different solutions.
Check them and let us know which solution you will start using.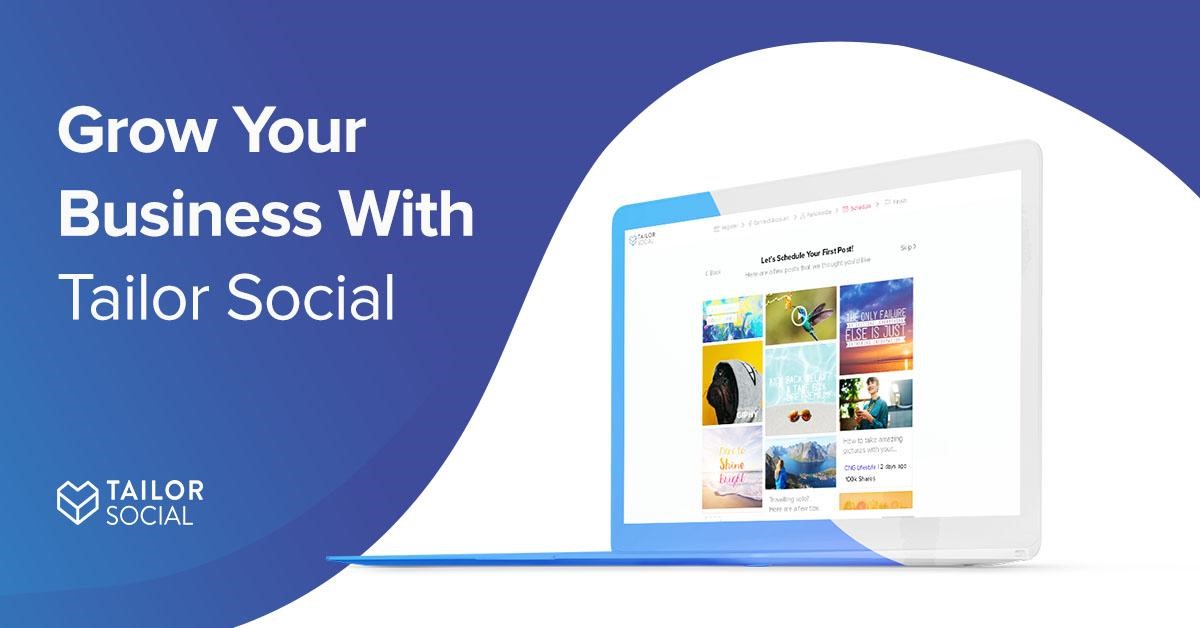 If you need to quickly build a social media presence for your most recent web project without expending too much effort, the Tailor Social, social media management tool is a good solution, it helps you quickly create a full social media campaign that covers Facebook and Twitter in minutes thanks to AI and a variety of templates.
When you first register, you'll answer a few questions about your industry, as well as choose the types of posts you're more interested in seeing on your feeds. Once complete, the Content Guru AI will get to work populating your initial social media calendar with ready-to-post content that is slotted for uploading. All you must do is approve the posts and add a unique message or twist.
Furthermore, you can track how effective your campaigns are, and which content is resonating the most with your audience with the built in social analytics feature. For a more hands-off approach, you can also set your social media management on Autopilot and continue focusing on improving your websites.
If you're working with only two accounts, you can choose the Basic plan for $10 a month. If you need to handle more accounts, or have other team members who require access to your campaigns, you can select the Professional plan ($15 a month and up to 7 accounts) or the Corporate plan ($50 a month and up to 30 accounts).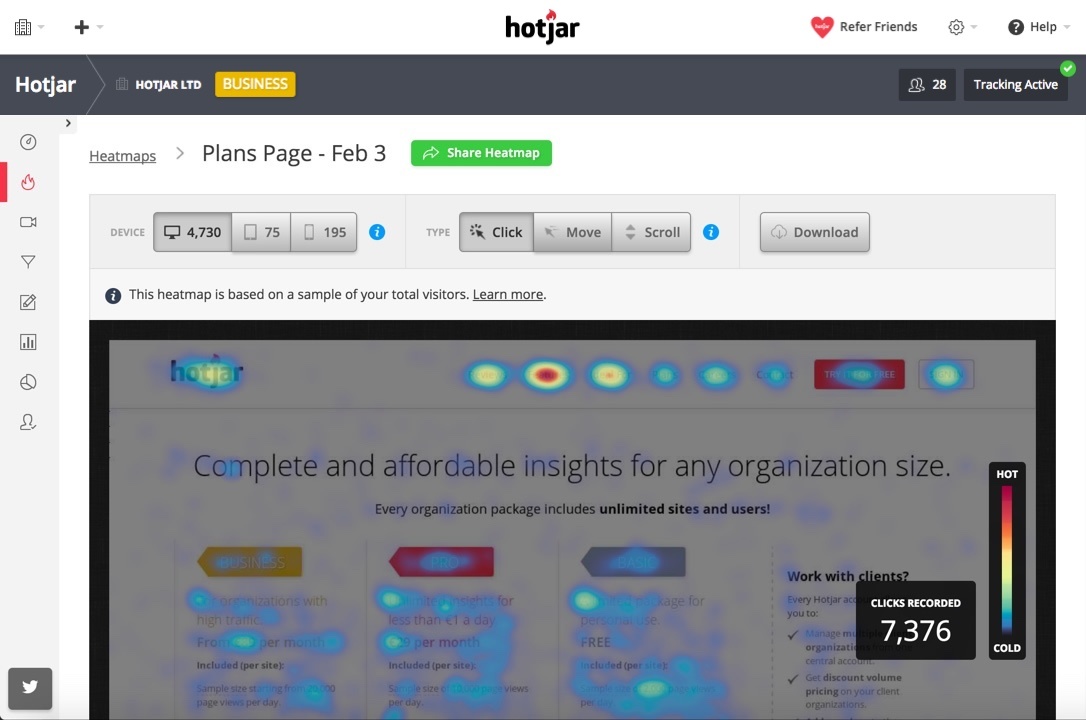 Hotjar is the most popular solution on the market to understand how people interact with your website. There are more than 210,000 companies using with great success this solution that is affordable for any kind of company, from startups to Fortune 500 corporations.
Heatmaps will show you where your visitors click, tap, and scroll. Check what users want, care about and do on your site, it is mandatory for every website. Recordings will help you see videos of their behavior and discuss it with your team.
You can also easily find out where is the dropping off point for your customers, on which page they leave or at which step. Forms on your website will be analyzed so you can make improvements.
Pricing plans are adapted for any kind of needs and budgets. There are a free forever plan and different packages for startups, companies, and agencies.
Register for the free plan, it takes less than 1 minute and you don't need a credit card.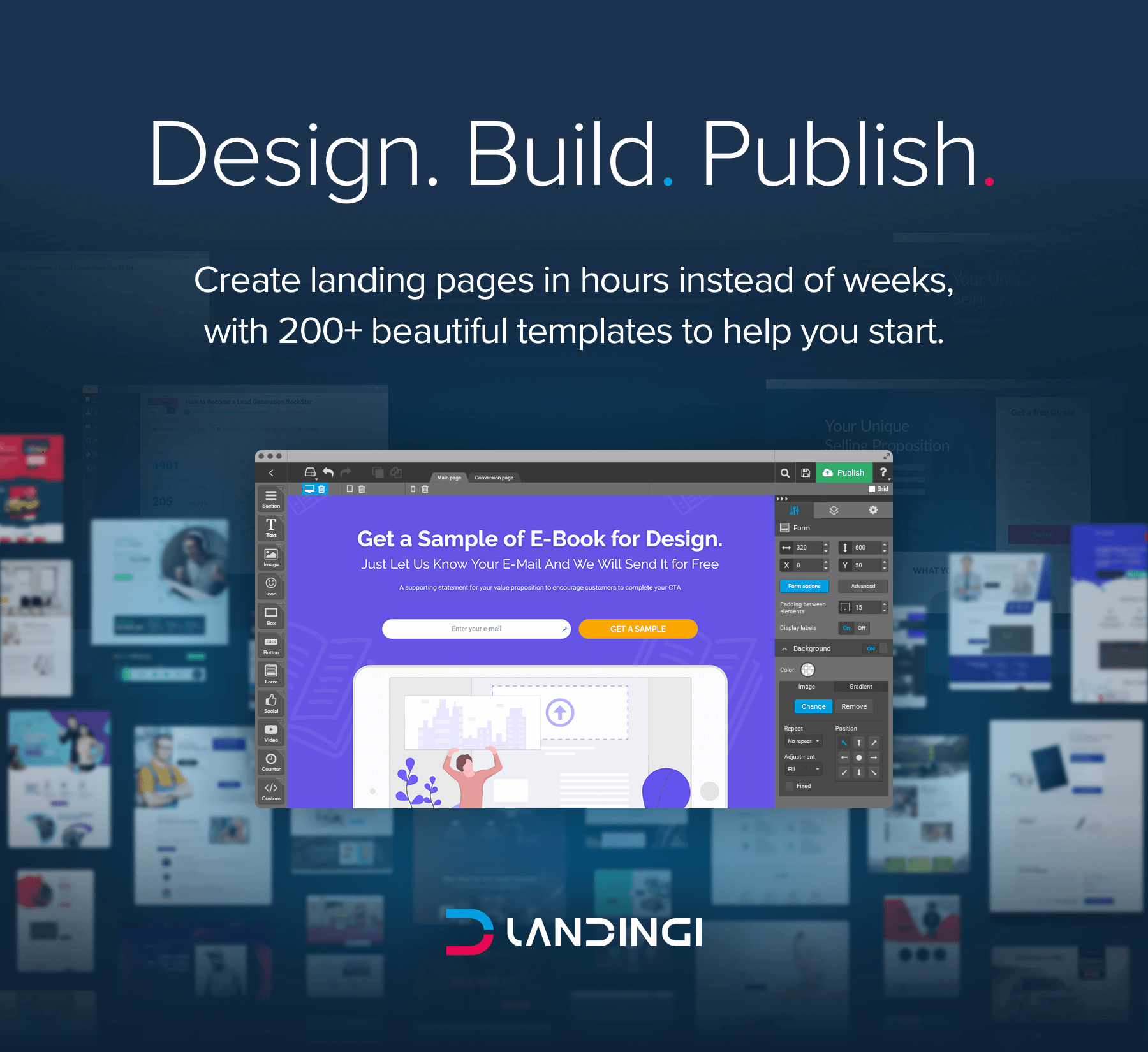 Landingi is a popular choice among marketers and designers who want to build highly converting landing pages within their team, quickly, with a budget-friendly solution, and without having any coding skills. The process takes hours or days and it is straightforward.
You can start from one of the 200 gorgeous included templates and fully customized them with a video background from YouTube or Vimeo, with the 5,000 free images and 800 Google fonts. Integrate with MailChimp, SalesForce, Hubspot and many others.
Start a free 14-day trial and check how easy to use it is and how the landing pages look like.

Orion is one of the best icon libraries on the web, which is offering 6,014 free to use, gorgeous icons and another 2,599 premium icons in the pro plan which starts at $5 per month and at $7 per month for teams. The plans can be upgraded, downgraded and canceled at any time. Check their powerful web app that is packed with tens of advanced functionalities that will help you customize and organize the icons.

They also have a fall deal with an exclusive 68% discount for the forever Pro version: https://orioniconlibrary.com/falldeal 
Do you want to build a gorgeous website without spending even $1? WP Page Builder is one of the fastest and powerful WordPress page builder on the market that is super simple to use, you don't need to have any coding skills or previous experience.
Design a stunning new website with WP Page Builder, it works with all WordPress themes.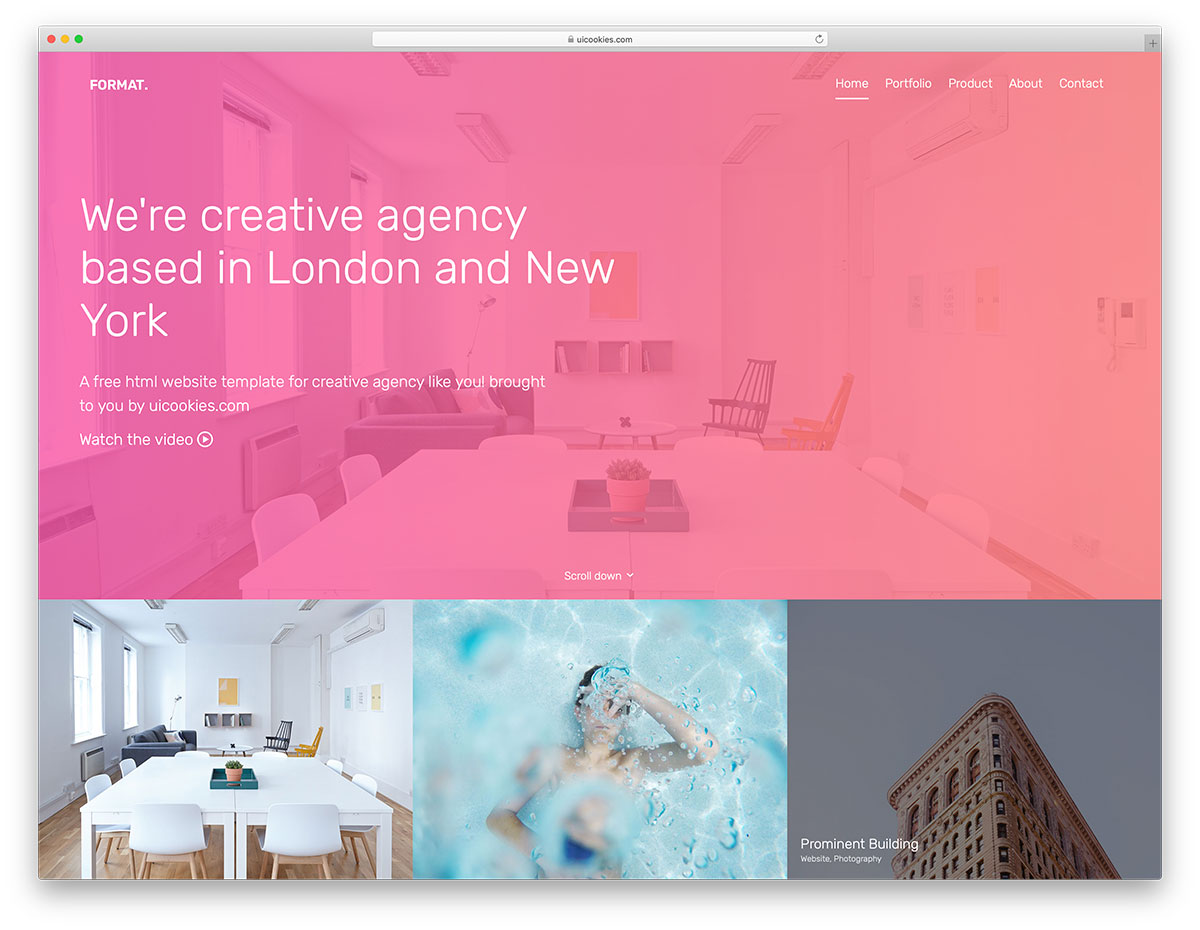 Format is a gorgeous free portfolio website theme that you can use for your next project. It is packed with excellent features and the latest technologies, being a perfect a perfect fit for a gorgeous portfolio for web designers, agencies and web studios. Download it for free.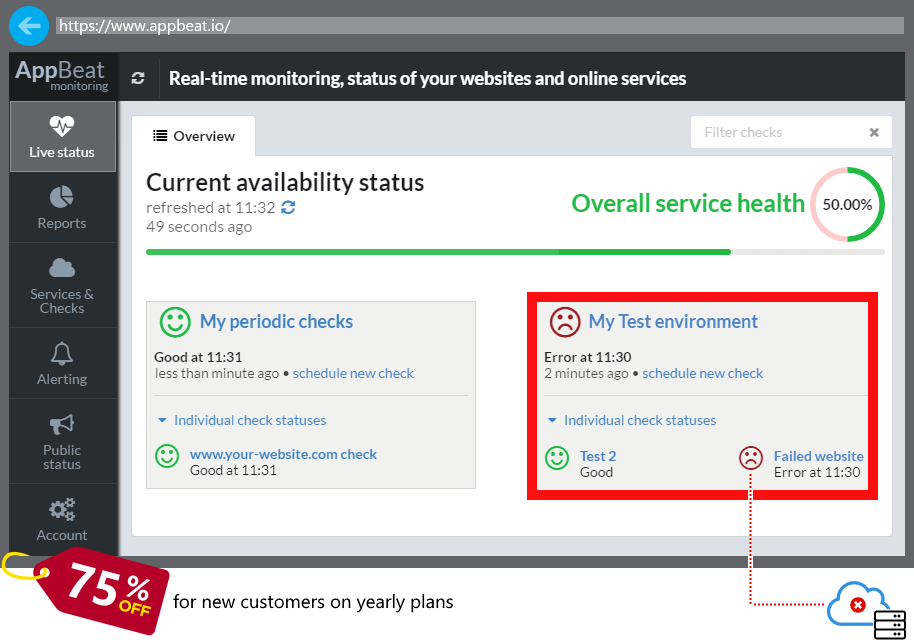 AppBeat is one of the best monitoring services on the market. You will notified via SMS, Email and 10 other ways if something happens with your website, domain, ping, email and much more. The system is reliable, fast and very easy to use. Check it.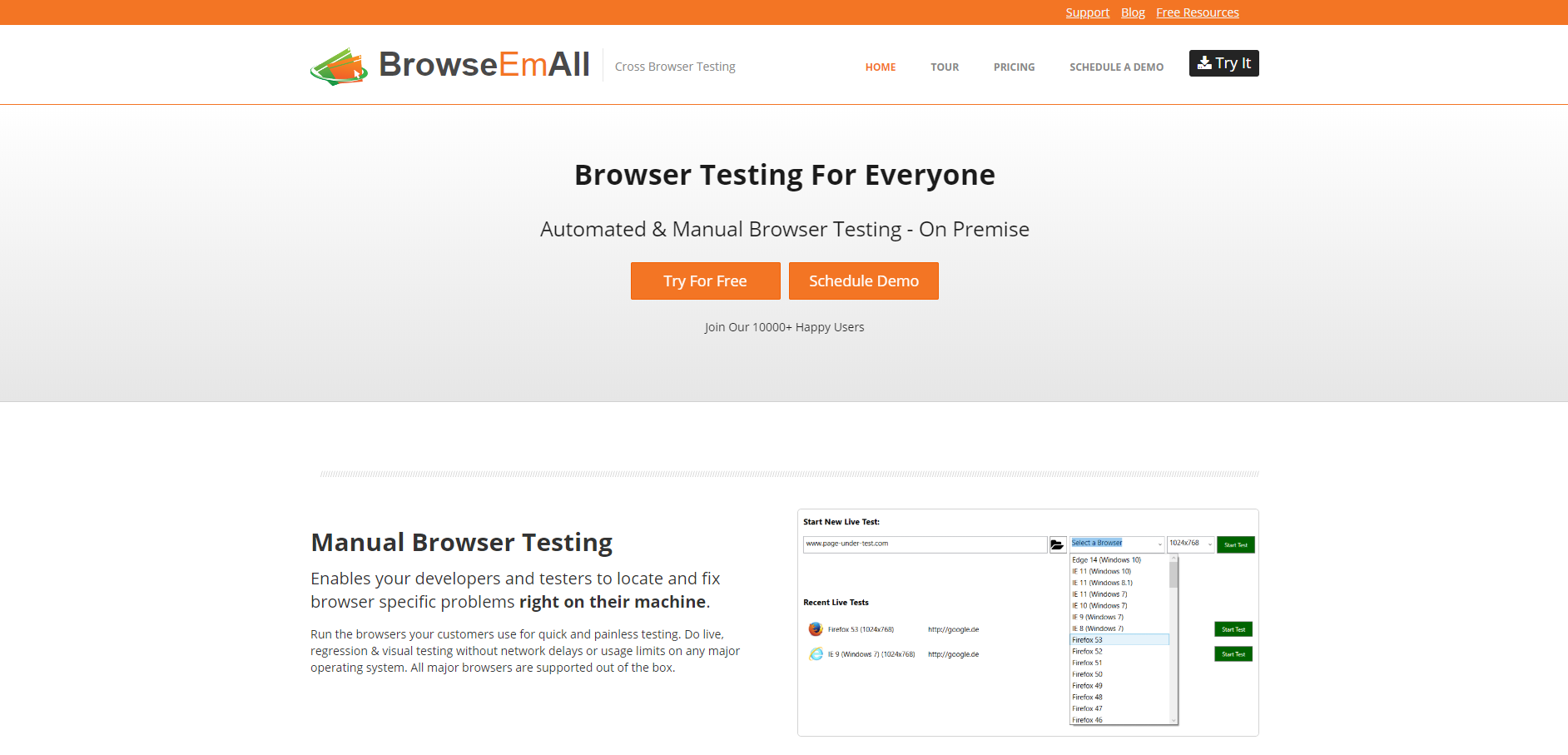 Every web designer and developer needs a reliable and powerful cross-browser testing service. This is what BrowseEmAll will do for you, it supports both manual and automated testing and it is the easiest and most professional service on the market. Try it once and you will never let it go.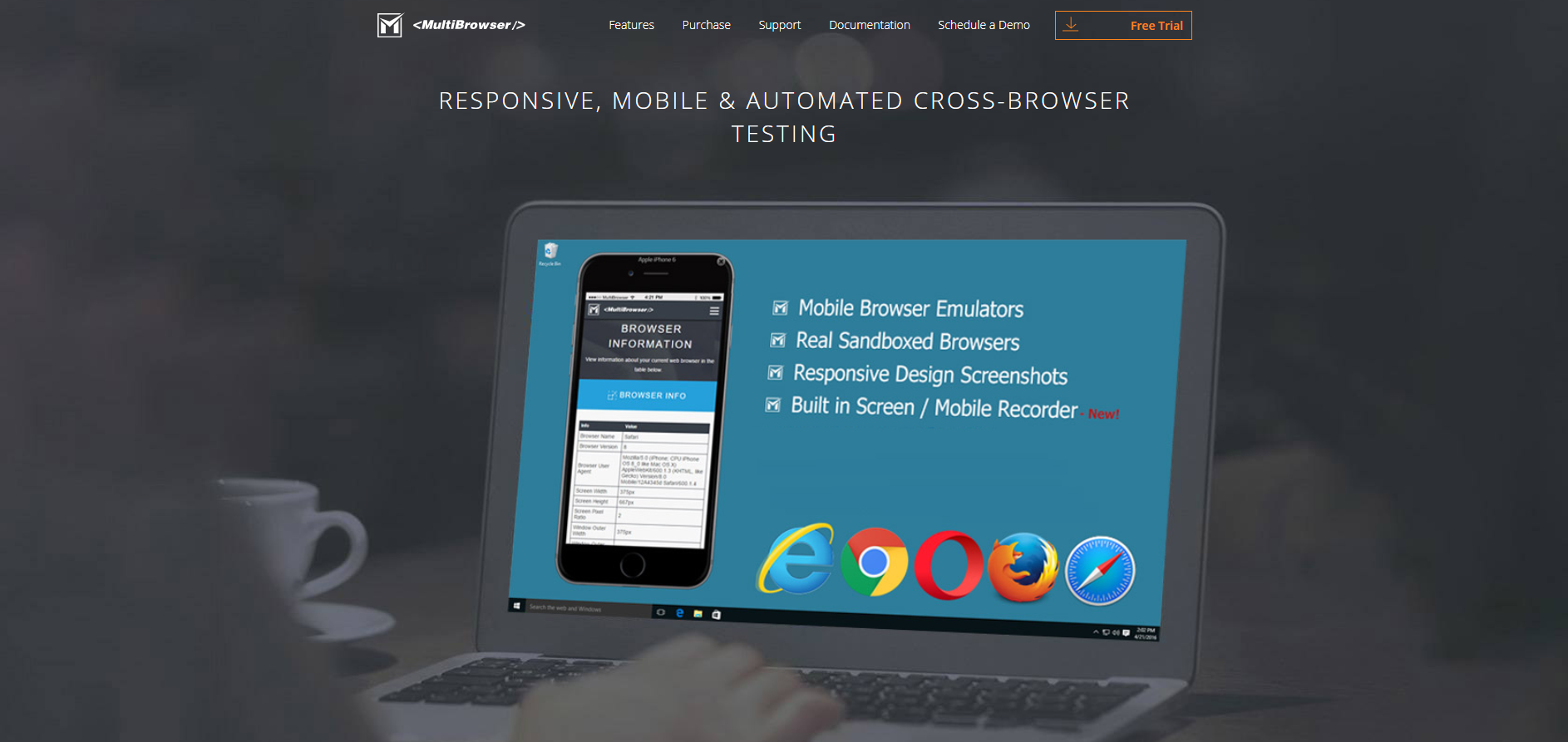 Another great cross-browser testing service is MultiBrowser. It supports manual and automated testing, you will find powerful mobile browser emulators that you can use from the same computer, real sandboxed browsers, responsive design screenshots and the excellent built-in screen and mobile recorder.
Try it.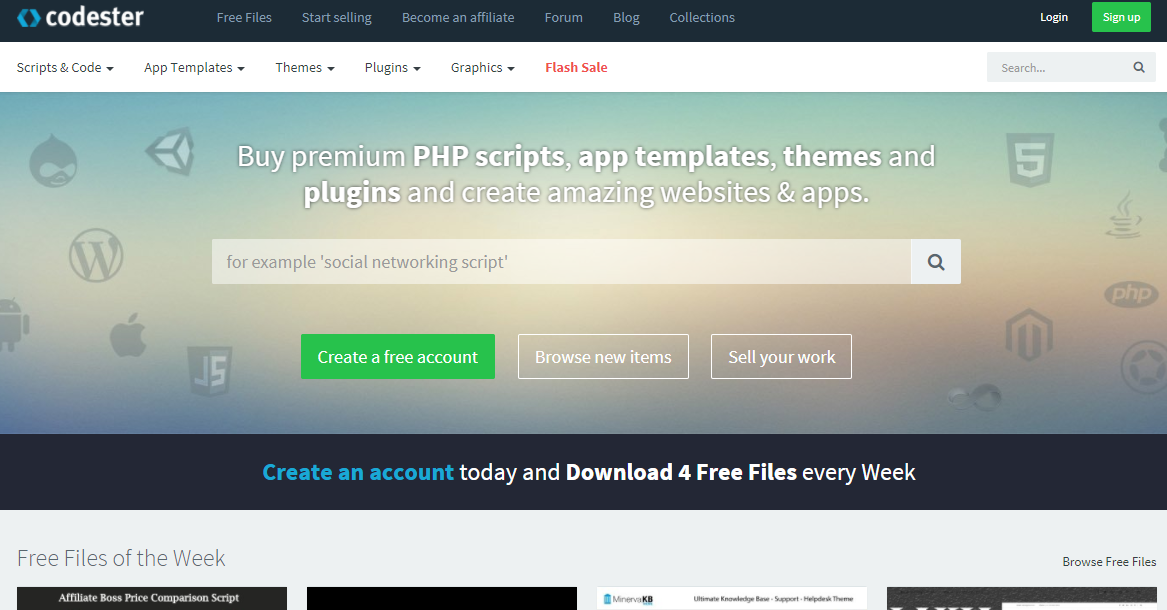 Codester is a huge marketplace that is quickly growing every month. It is packed with tens of thousands of products for web designers and developers. There are scripts, codes, graphics, themes and much more. Everything is structured very well and they even have a flash sale section where hugely discounted items are being sold.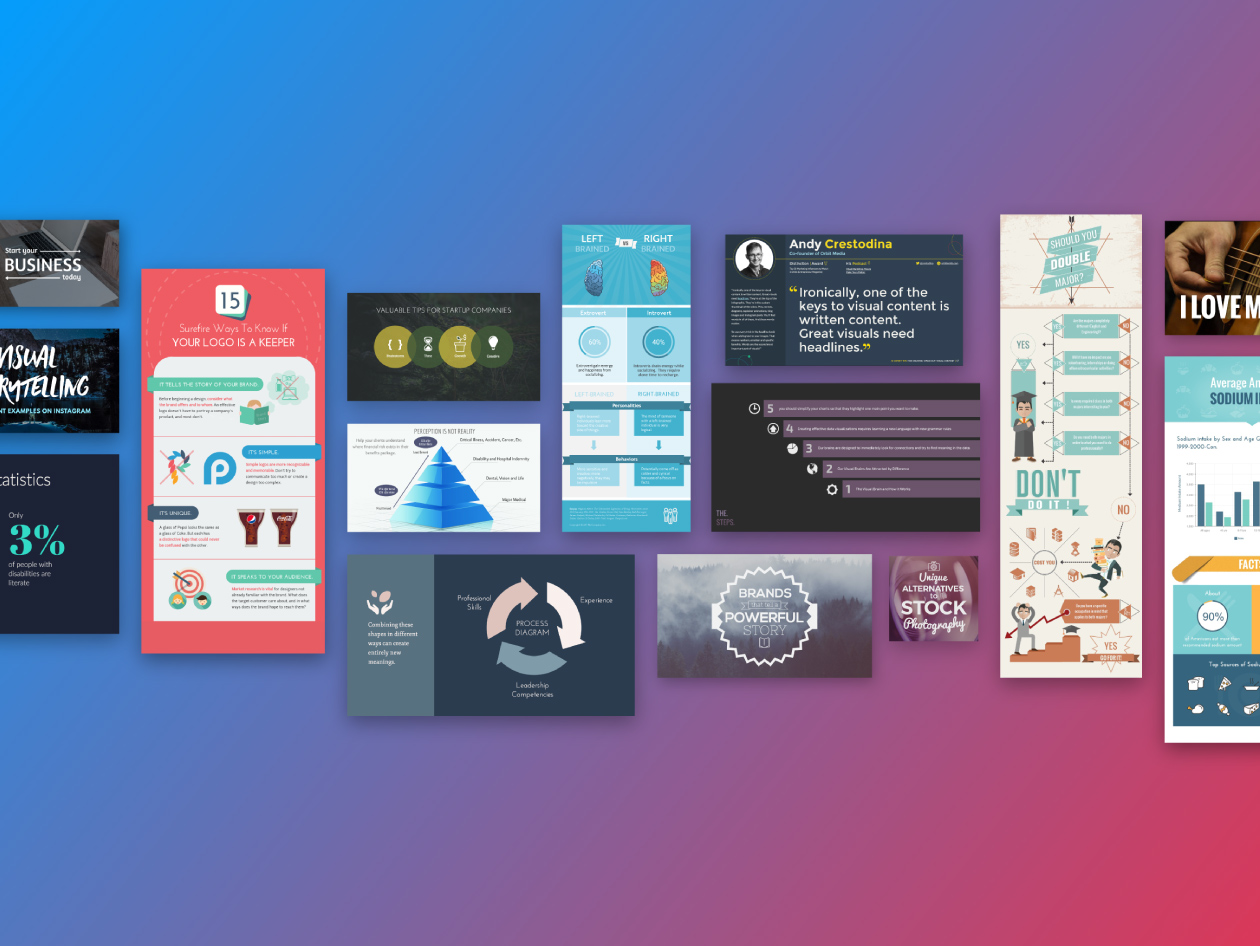 Regardless of the type of visual content you're trying to create, Visme has you covered. Whether you're looking for a Venn diagram maker, a presentation design tool, something to create compelling Infographics or all of the above - you'll find everything you need right here.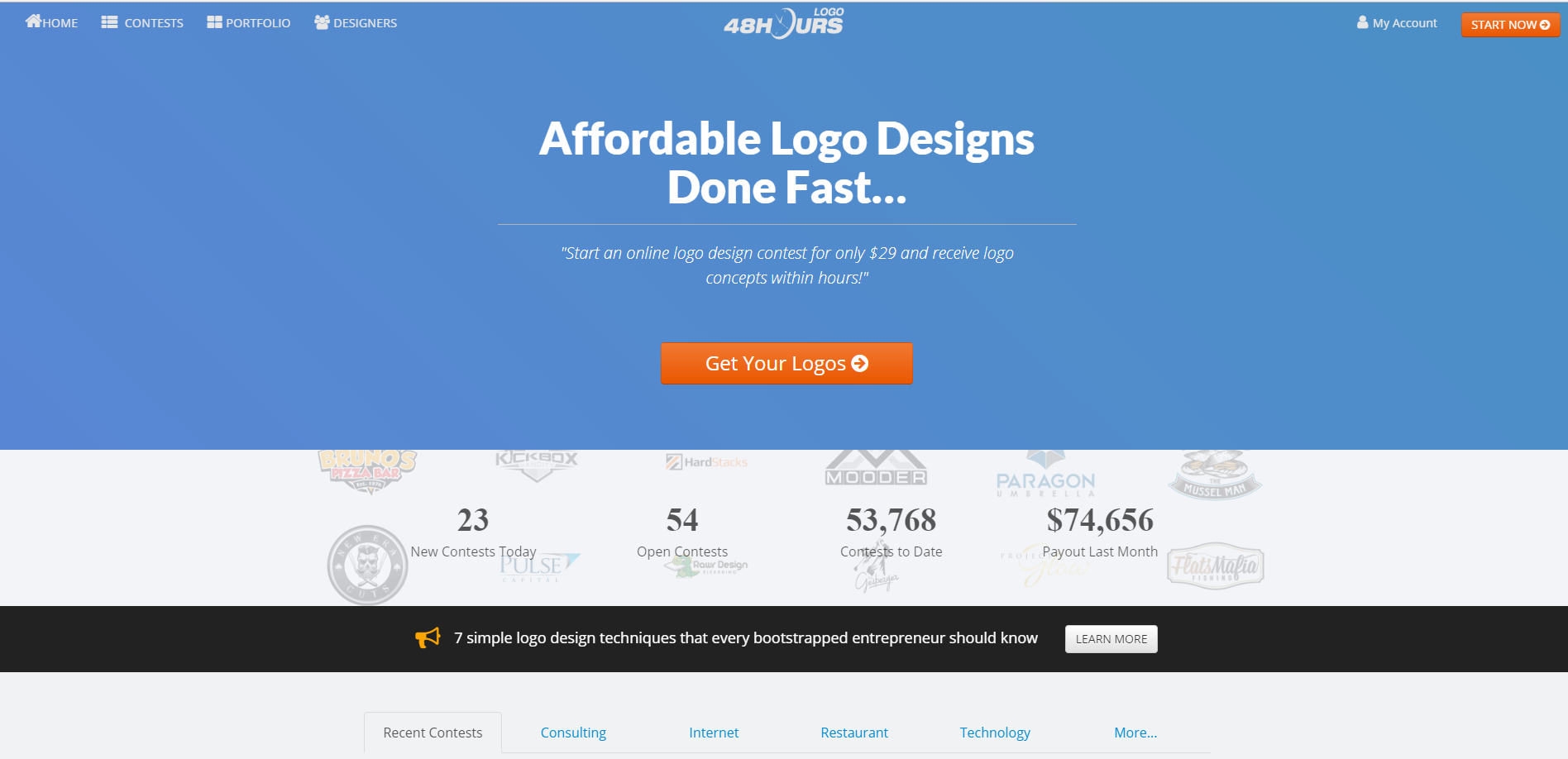 Whenever you need a gorgeous logo design and you want to spend as minimum as possible, 48HoursLogo is an excellent option. Let web designers compete for your design and you can choose the one you like most. It is a very fast service and the results are remarkable.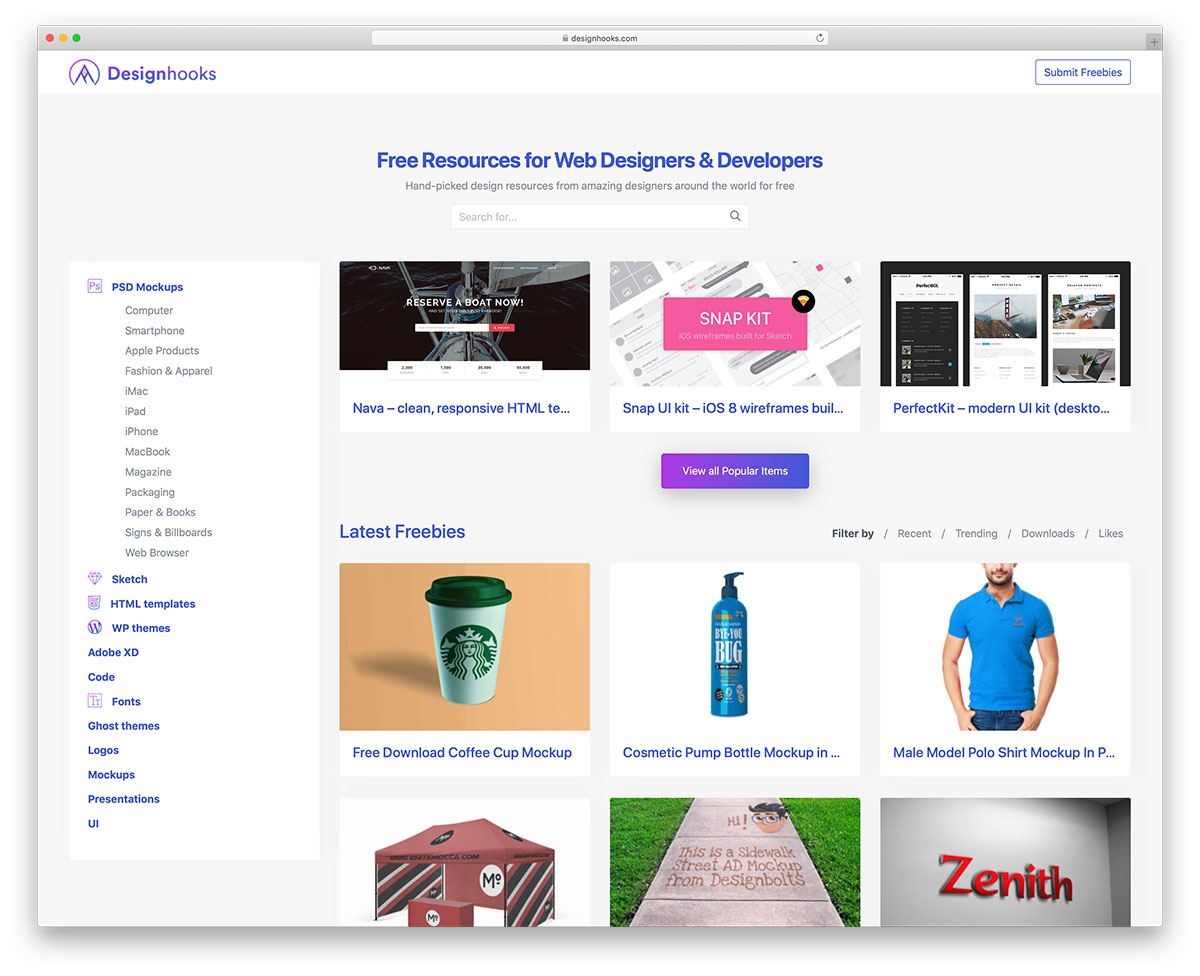 Designhooks is probably the best free resources website for designers and developers where they can find handpicked items with an outstanding quality. There are thousands of products, very well structured into several categories: PSD Mockups, Sketch, HTML templates, WordPress themes and others.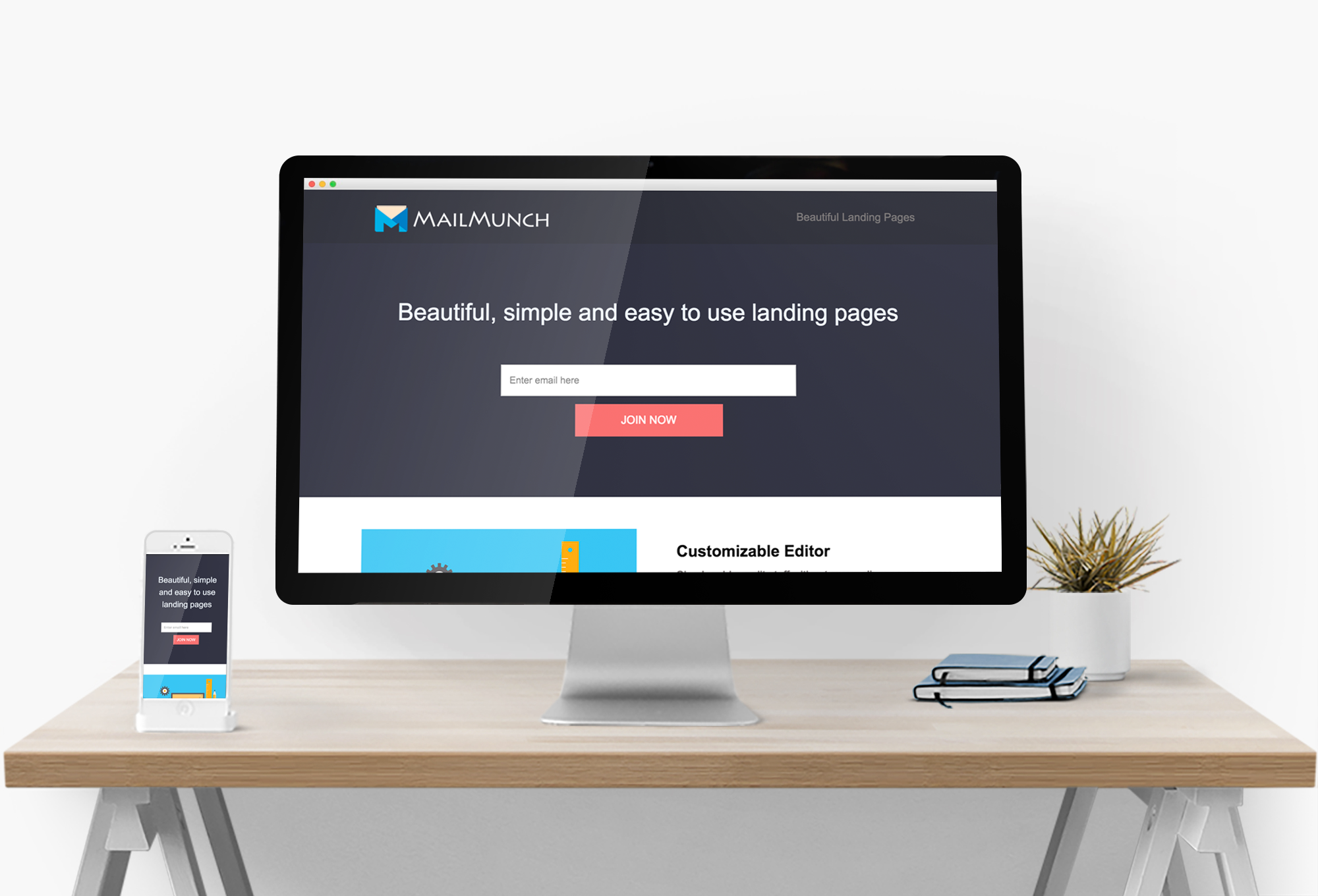 MailMunch is the most powerful landing page builder on the market, is packed with everything you need to grow your business, including hugely increasing conversions. You will find an excellent drag and drop builder and gorgeous themes that will help you build your landing pages and forms.
What is even great with MailMunch is that you can build dedicated squeeze pages that will help you convert website visitors into email subscribers. It is super simple to build the lead magnet and start heavily converting.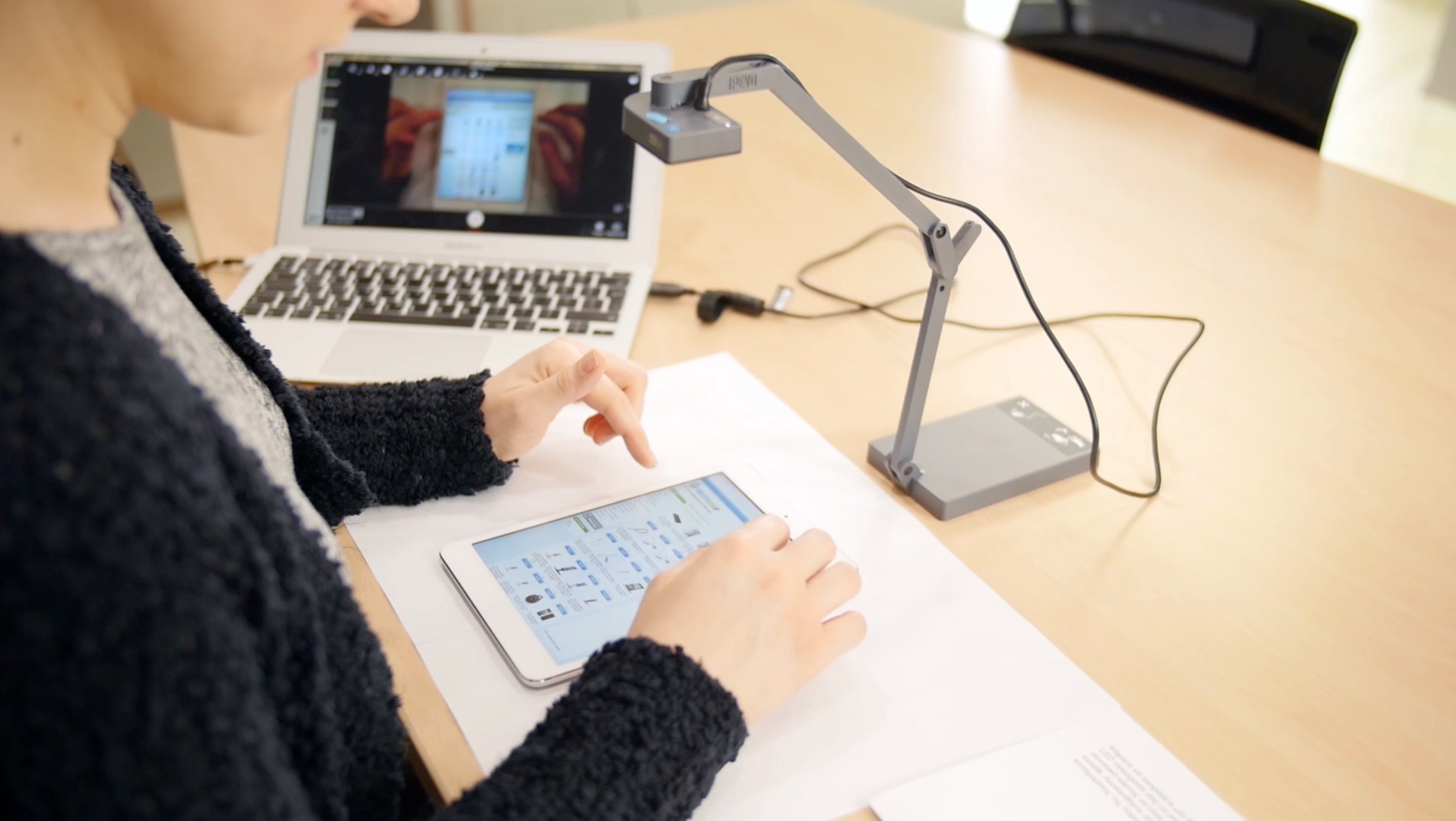 Userfeel is the best web app that will let you have real-life persons test your website. It is super simple to use and the process is straightforward. Find out what they think about your website and how they feel it. For $49 you will get a video with the tester voiceover that is explaining his or her opinion about your website. This is the best way to test a website and make improvements.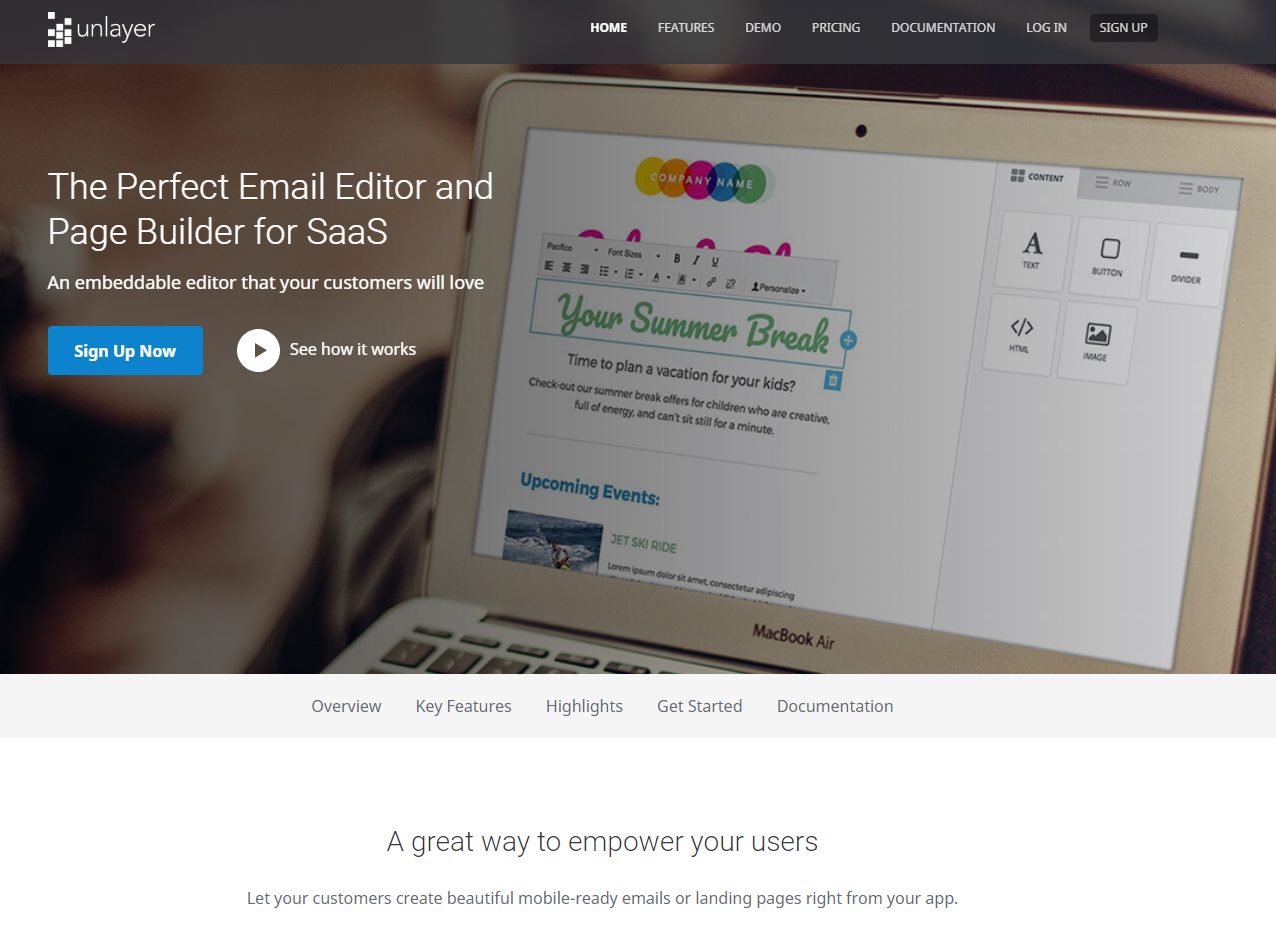 Unlayer is the perfect email editor and page builder for SaaS, it is packed with lots of powerful features and the latest technologies. This is probably the best embeddable editor that your customers will love, let your customers create beautiful mobile-ready emails or landing pages right from your app.
Signup for free and see how it works.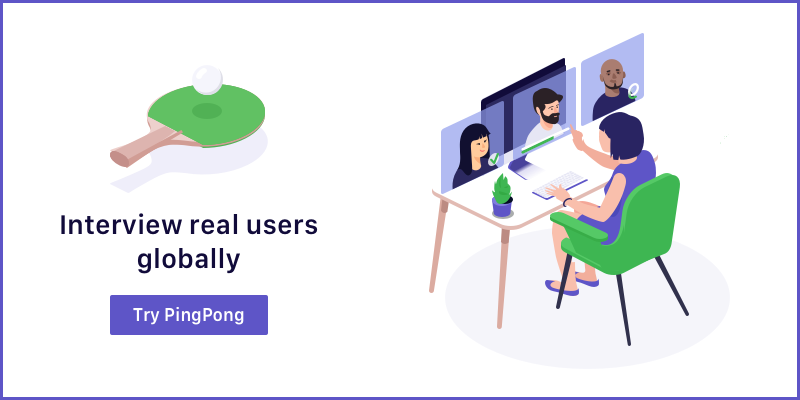 PingPong is a powerful user research that you can do remotely and fast. Everything can be done in one place, from the interview phase to payouts. You start by choosing from ten of thousands of testers, you schedule the discussions, have the video interview with their built-in function and end by selecting the ones you want to work with and pay them. It is as easy as it sound and the process is straightforward.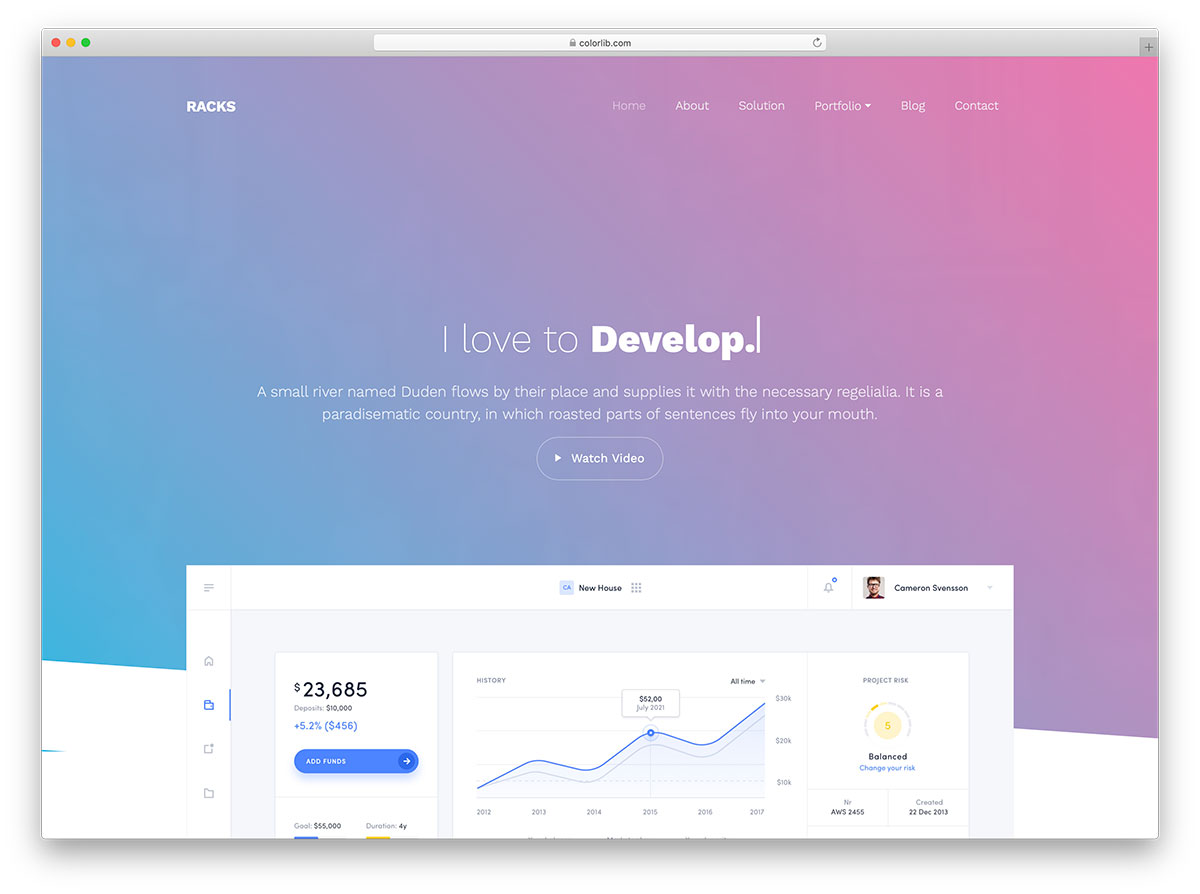 Racks is an excellent free software website theme that is packed with premium features that you normally find on expensive templates. It is super simple to fully customize, it is SEO friendly and pixel-perfect.
Start a new project with Racks.
Controlio can be used to monitor employee PC activity from anywhere you are. It is packed with powerful features and functions: real-time surveillance, continuous screen recording, keylogging and many others. Increase productivity over your team and the security level.
Track active and idle time per app and website and get rid of bottlenecks in your workflow.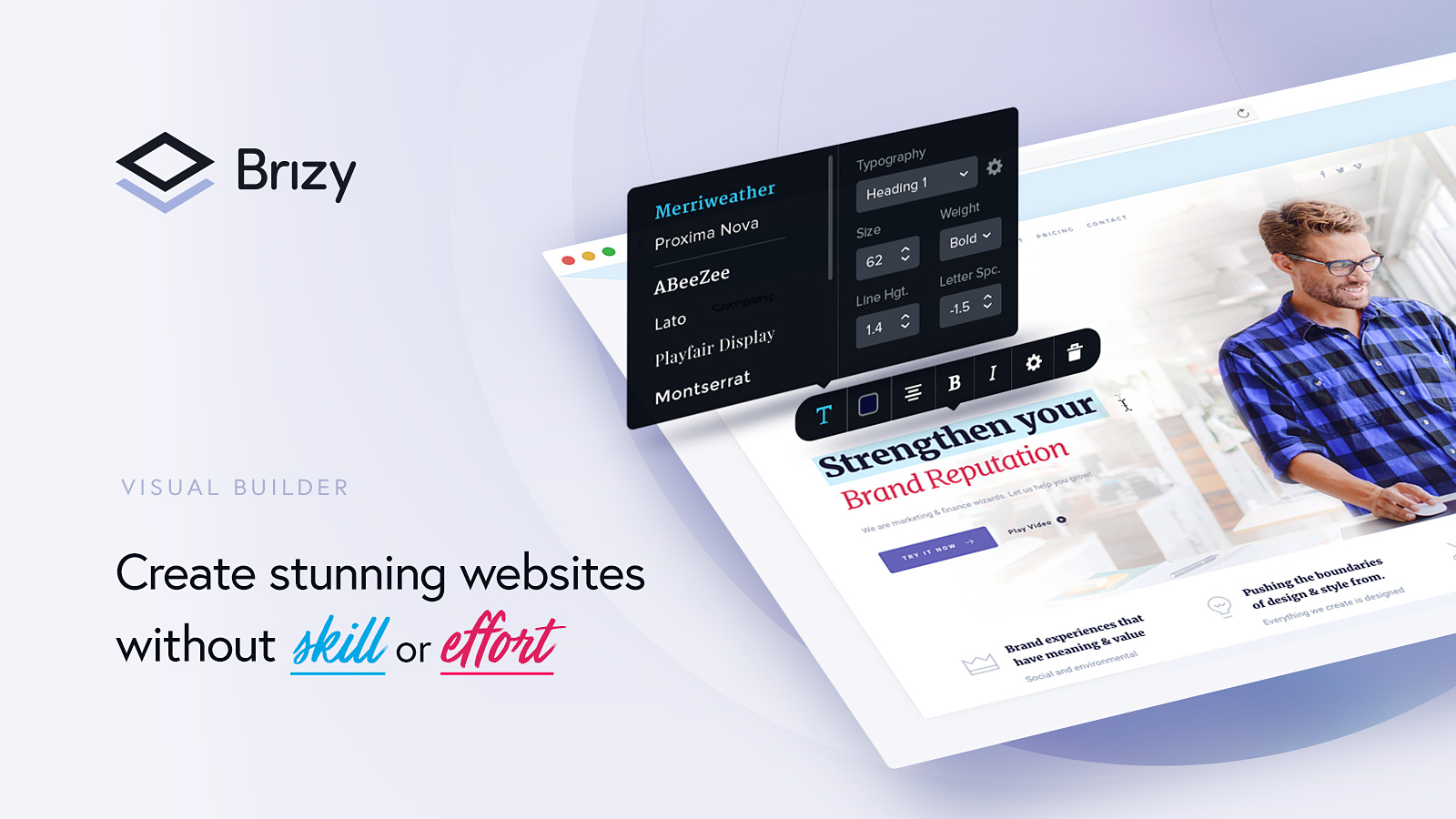 Brizy is a top website builder that you can work for 100% free. It comes loaded with a powerful drag-and-drop builder and more than 150 gorgeous premade blocks that will help you build a stunning design in less than 30 minutes.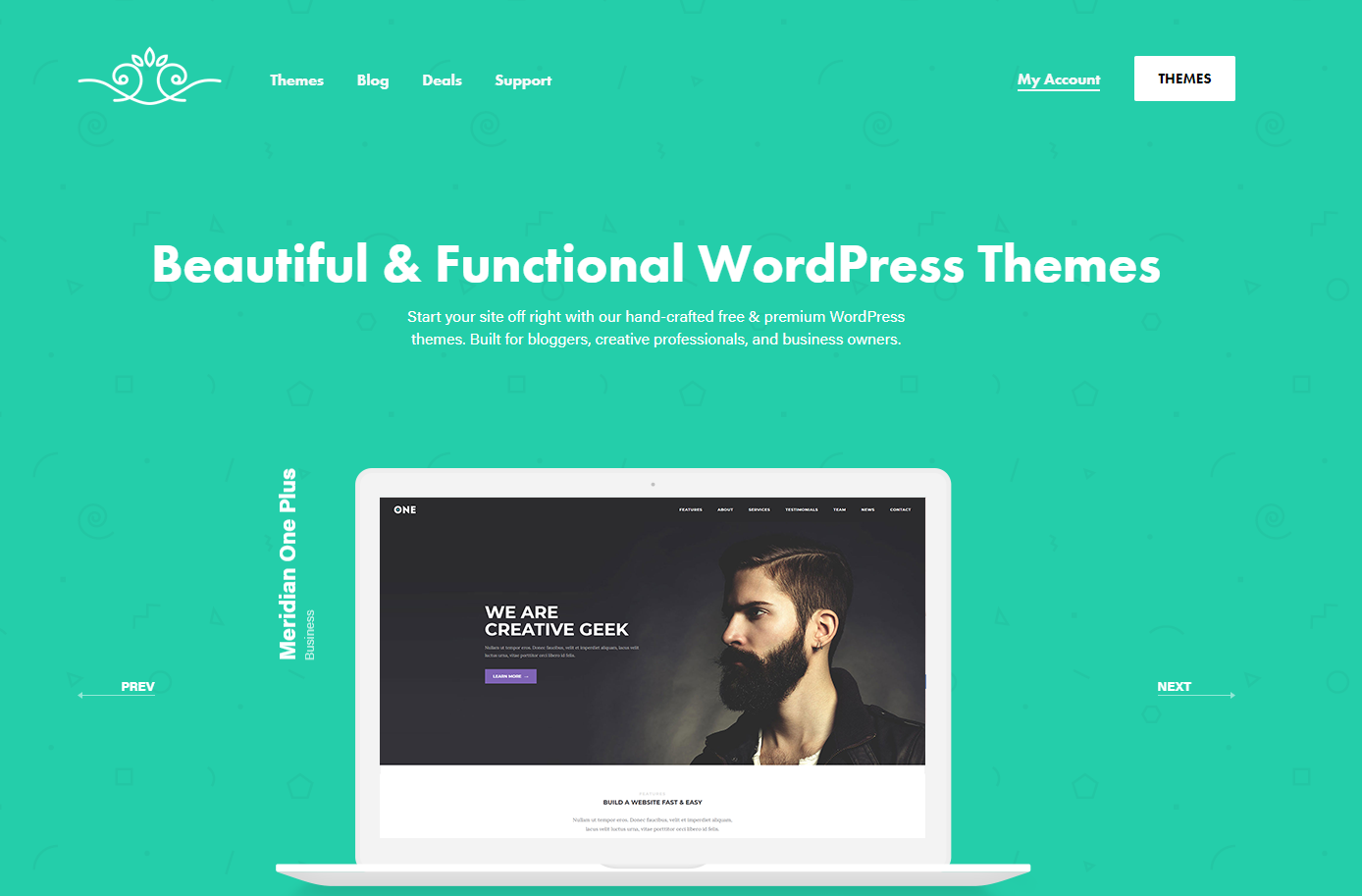 MeridianThemes is a powerful WordPress developer that is quickly growing every month. On their website, you will find beautiful and functional WordPress themes that are pixel-perfect and are very easy to fully customize to fit your project.
Browse their portfolio and pick what you need.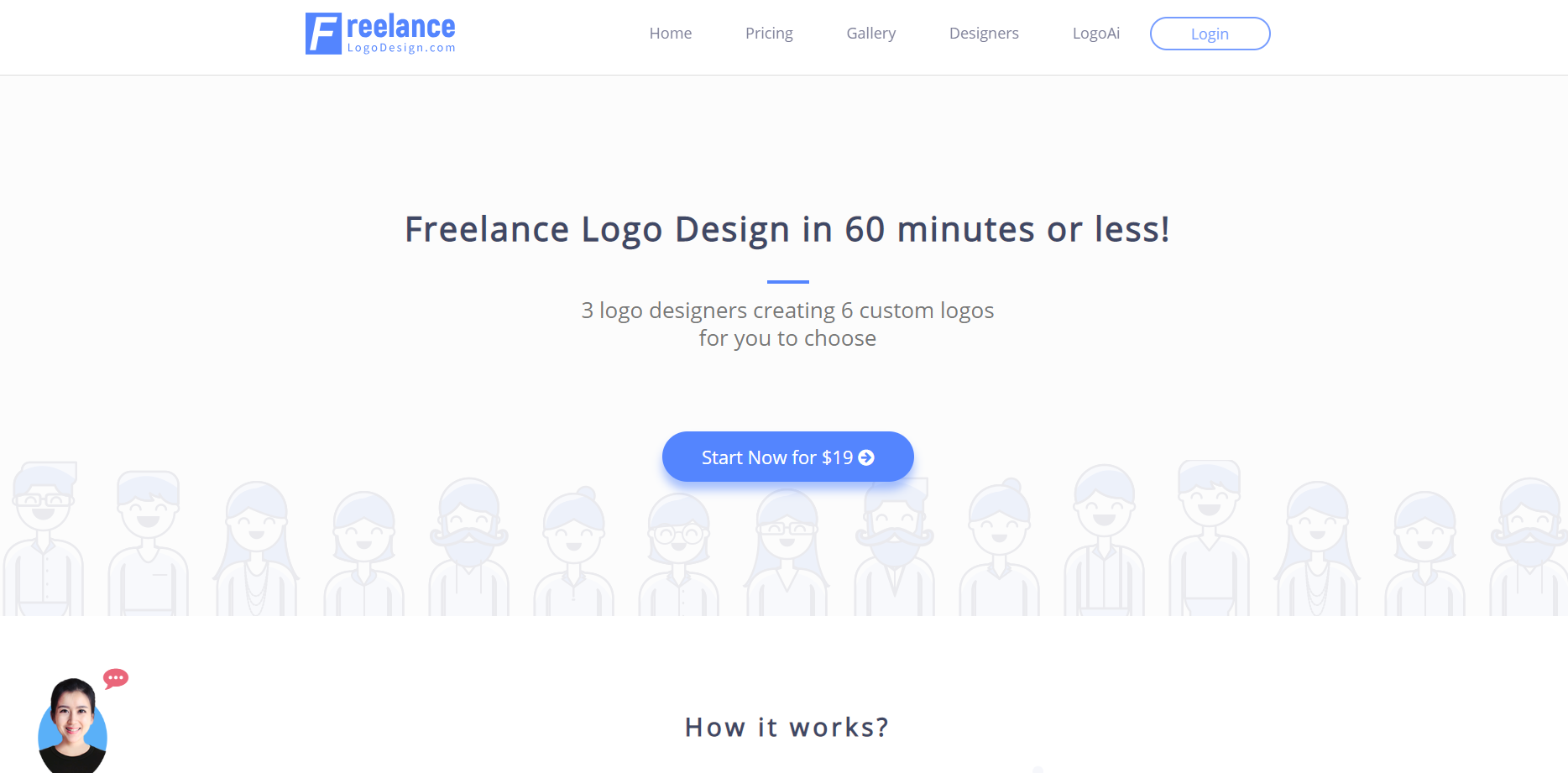 Feelance Logo Design can build a gorgeous logo for you in 60 minutes or less. Let 3 logo designers compete and you can choose from 6 custom logos. The results are outstanding and the service is fast. Give it a try any time you need a beautiful logo without spending a fortune.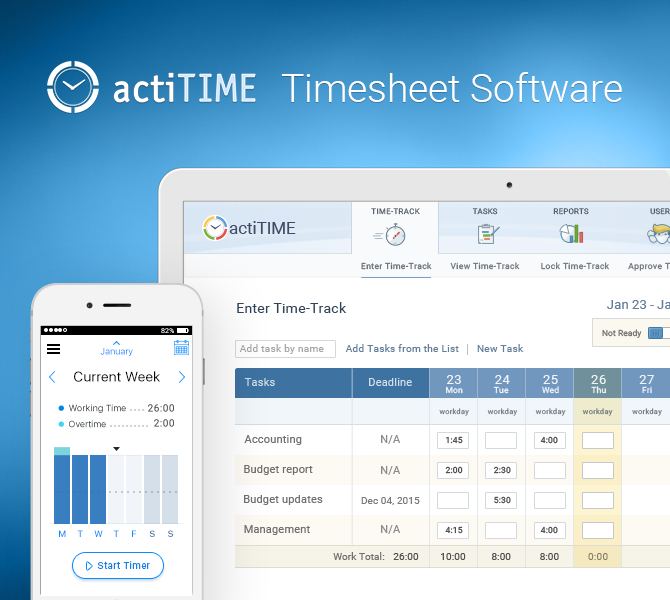 actiTIME is a time tracking software that provides rich functionality covering almost any management and accounting needs. actiTIME facilitates the business process and helps its users organize their work better, increase company performance and collect critical billing and payroll information. More than 9000 companies in 70 countries are choosing actiTIME.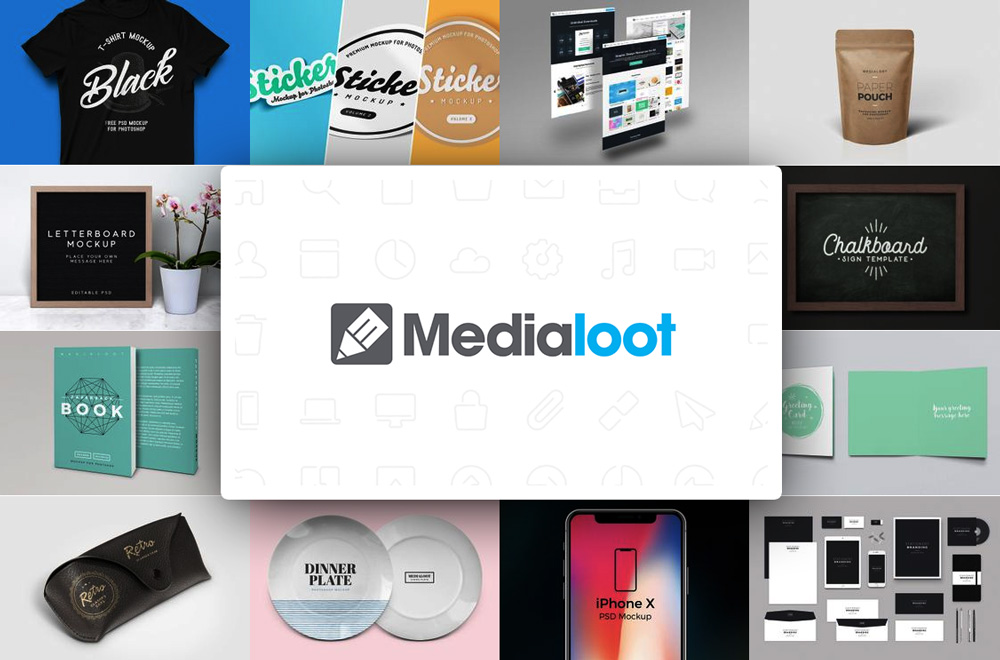 Medialoot is a huge marketplace where designers and developers with find thousands of high-quality graphics, fonts, icons, templates and much more. Everything is handpicked and the website is very well structured.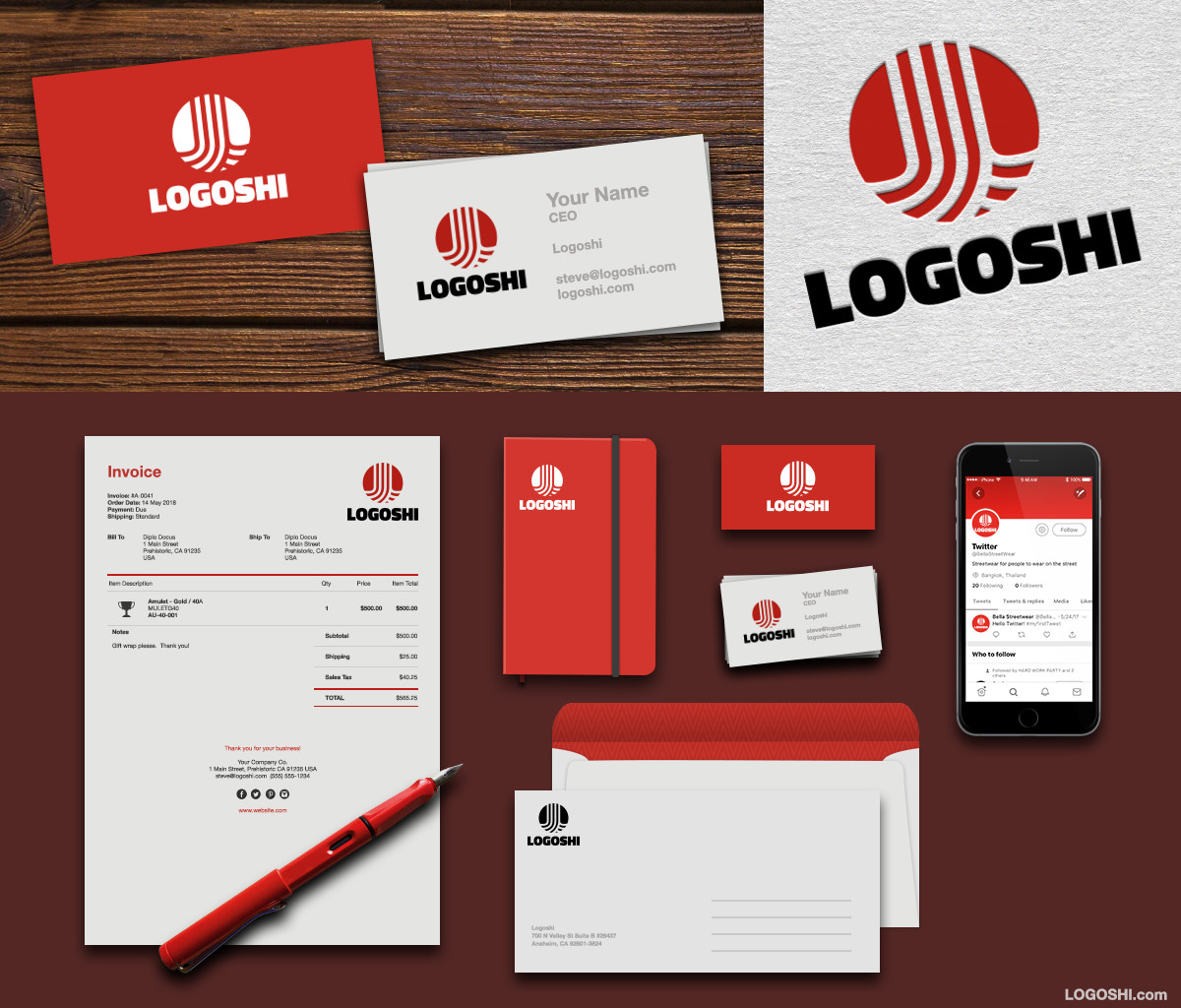 Logoshi's no-nonsense logo maker creates knockout logos instantly. The pricing starts at $5 per logo and the results are impressive. Buy confidently. If you notice a mistake in your logo, send Logoshi an email. The guy who runs it will send you a fixed logo absolutely free.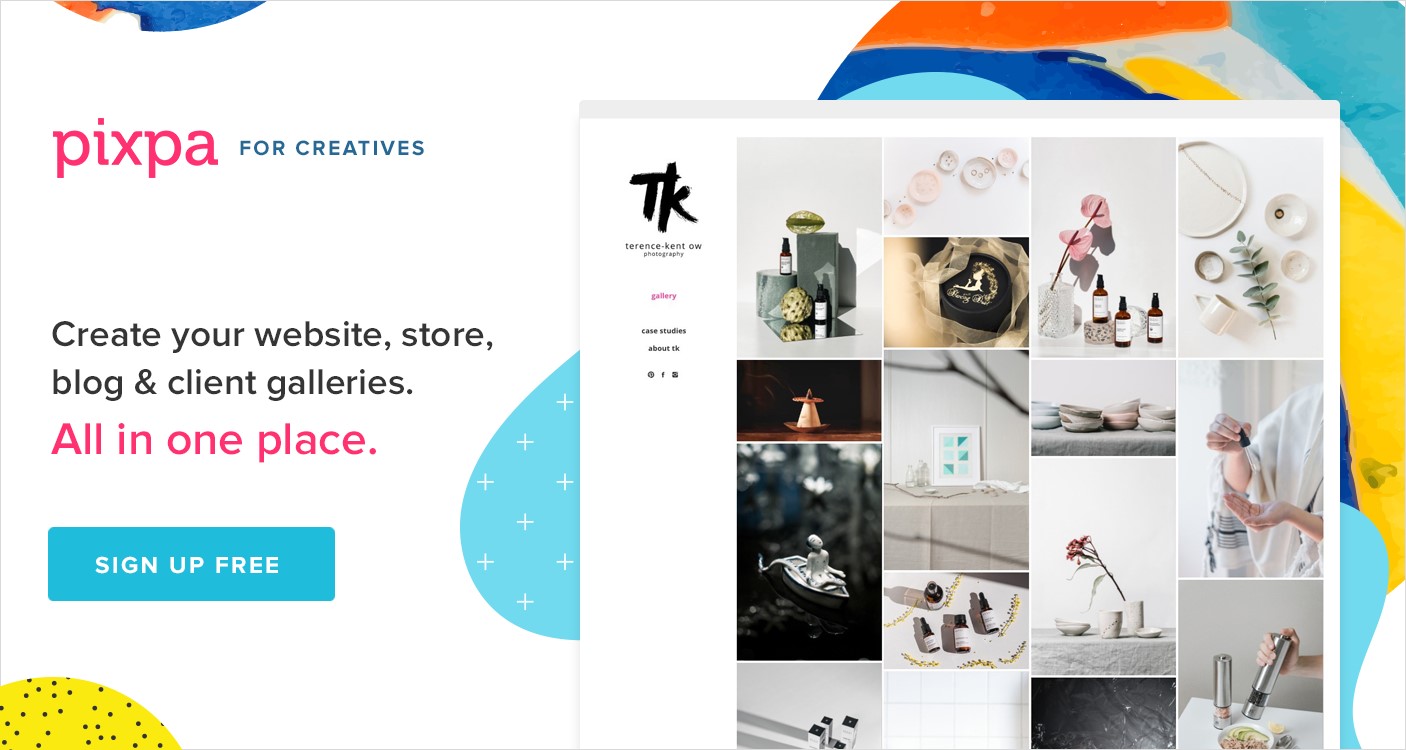 Pixpa is one of the best portfolio builders on the market for creatives. Photographers, artists and designers can create their stunning portfolio website easily on Pixpa with integrated e-commerce, client galleries, and blogging tools – all in one place..
Try it for free for 15 days, credit card is not required.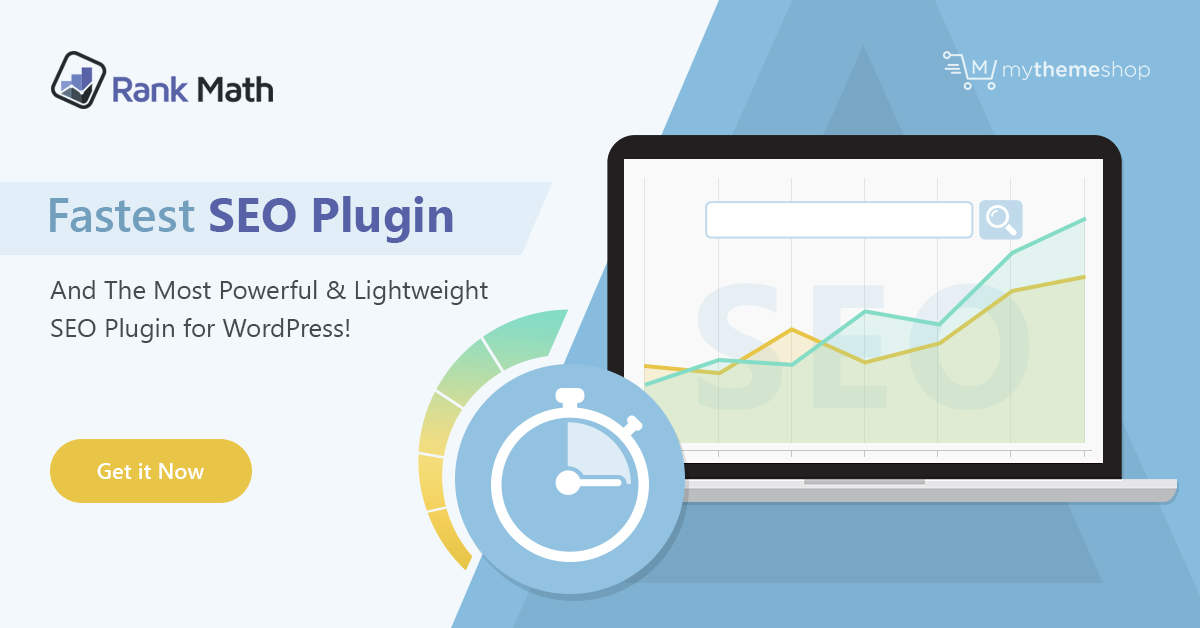 Rank Math is the fastest and the most powerful SEO WordPress plugin. It is packed with great features and functionalities, practically Rank Math configures itself and bring traffic to your website. Soon more interesting features will be added.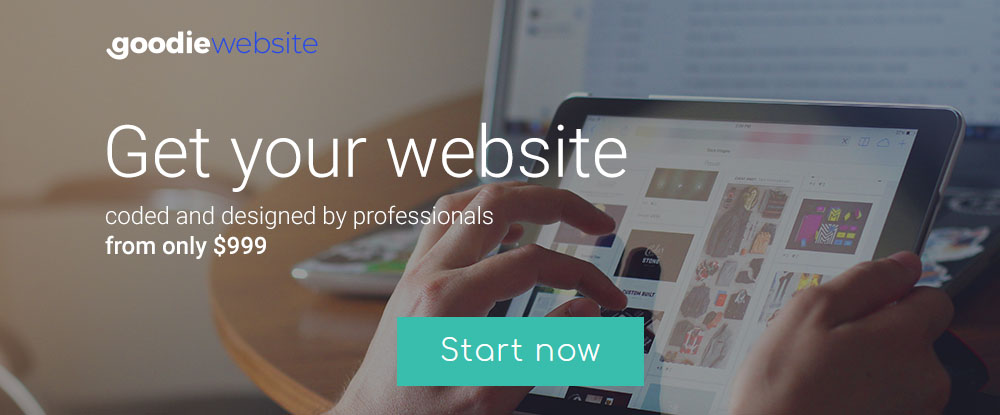 Goodie is a professional and friendly development service that is most used by web designers looking to have a reliable developer on their side and by companies looking to amplify their online presence. Pricing per website starts at $999.
Discuss with Goodie your next project details.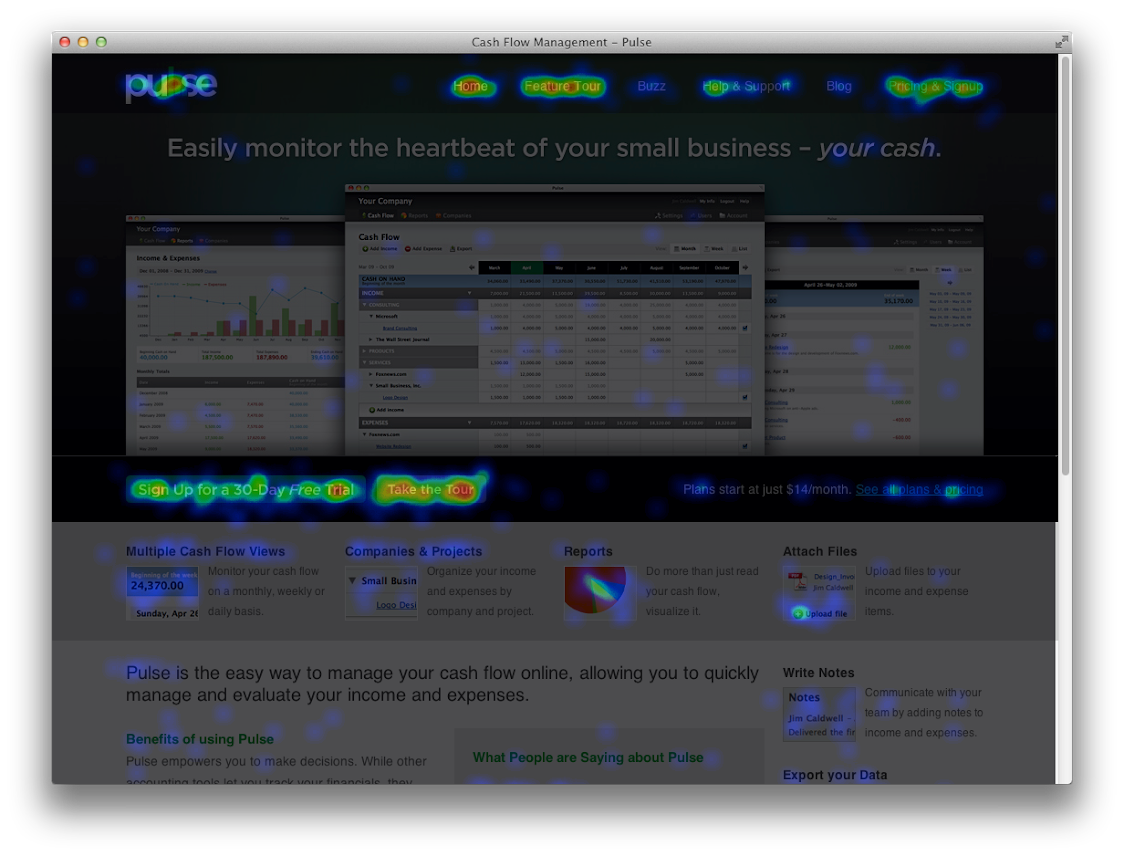 Have you ever wondered what are visitors doing on your website, and even more important, why? Inspectlet will let you record and playback their actions in seconds like you were over their shoulders. Understand what you need to improve and let your website convert better.
Try the demo and signup for the free forever plan that can be upgraded it anytime you need.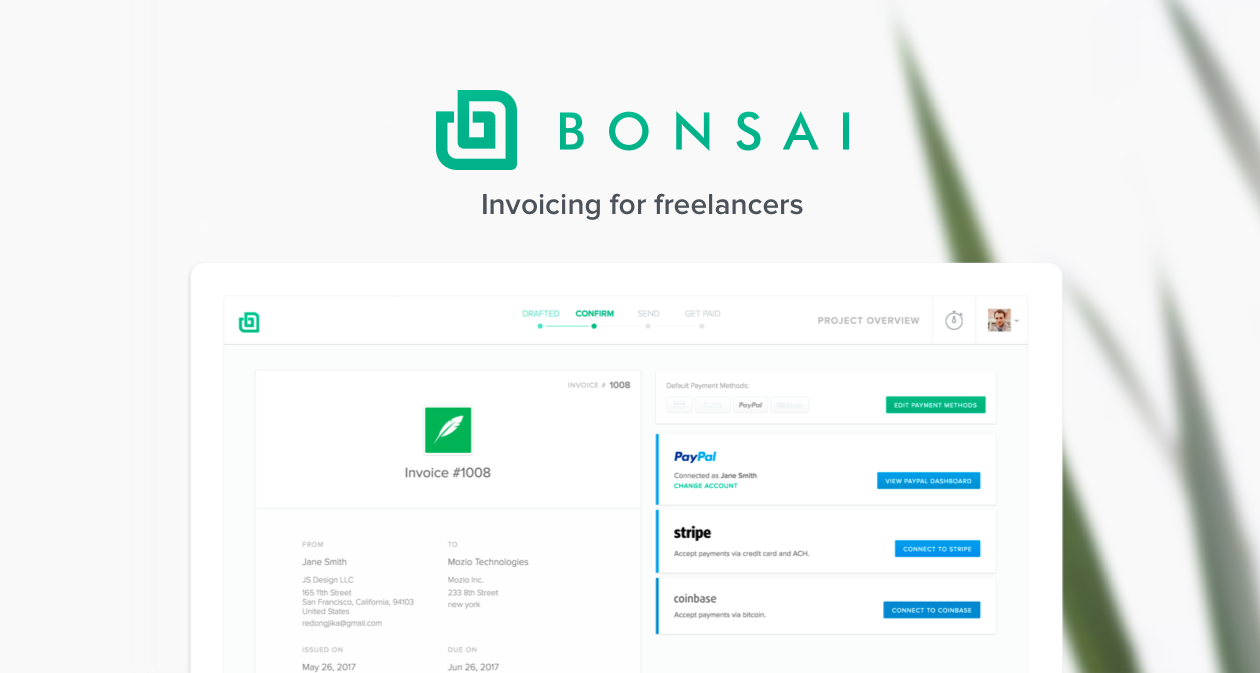 Freelancers need a dedicated invoicing platform and Bonsai is recognized in the market as the most powerful, complete and easy to use solution. There are more than 100,000 happy designers, developers, photographers and many others using it with great success.
Create and fully customize a smart invoice in seconds with Bonsai.
Start a free trial.