Welcome to the New LimeWire: AI Media Generation
LimeWire was a staple of my youth. LimeWire was software that allowed users to share any type of file during the revolutionary days of file sharing. Fast forward to today and LimeWire is back, again as revolutionary software, but this time in the field of AI content publishing. From creating images to music and video, and then monetizing that media, LimeWire continues to be a hub of creativity!
Quick Hits
LimeWire has re-launched as an AI-focused content publishing & community platform
LimeWire AI Studio is now live for AI Image Generation!
Generative AI music & video coming soon!
Automatically mint AI-generated content as NFTs on the Polygon and Algorand blockchains
LimeWire has an ad-revenue sharing feature built in. Creators automatically receive up to 70% of all ad revenue!
Ad Revenue is paid monthly in $LMWR, LimeWire's native token
Start with free tier, upgrade to two affordable paid tiers!

Ready to get started creating your own amazing AI imagery with LimeWire? After signing up for free, enter the AI Studio, choose an AI model and enter keywords into the Prompt to generate your image.
Check out the AI image generated with the following prompt: Two women, drinking wine, at dinner, talking about bitcoin, happy, modern: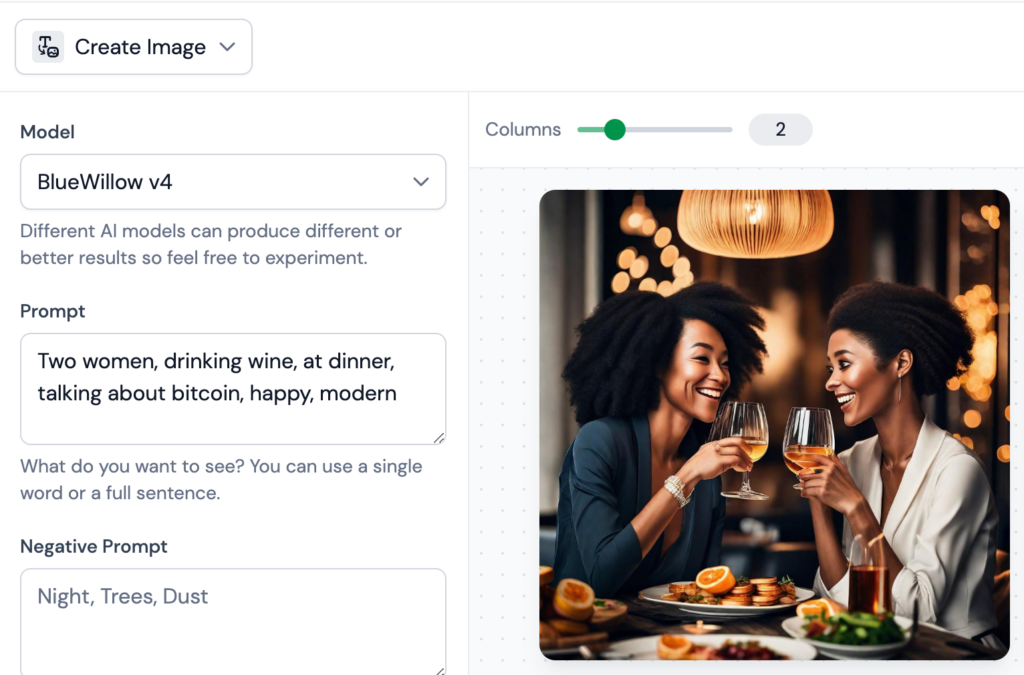 The more detailed the prompt you provide, the closer to your desired vision you should get. You can also use the Negative Prompt field to include terms which the AI should avoid incorporating into the image. While the image generated above prefers a more modern design, using "cartoon" generates an animated style: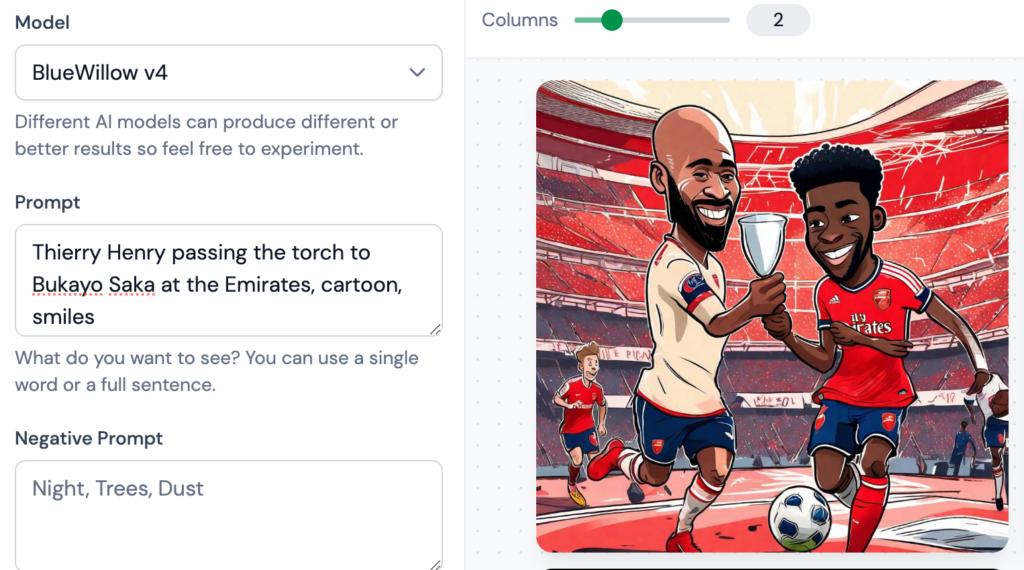 Once you're happy with an image you've generated, click the image so that you can download the optimized image, and even publish it to Polygon or Algorand blockchain as an NFT: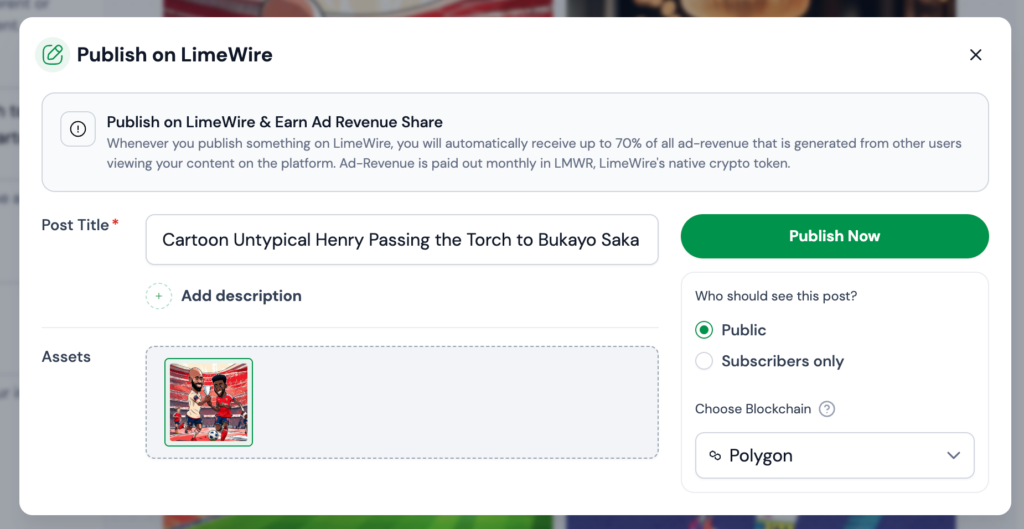 Depending on which subscription tier you choose, you can generate as many as 10,000 images per month, faster (prioritized) image generation, 70% revenue generation, and more!
Whether you're a crypto/NFT enthusiast or just want to create some awesome AI art, LimeWire is a really compelling art studio that gives its users the ability to easily monetize their work. AI art and a store all in one is what gives LimeWire the edge on many other AI image generators. Give LimeWire a look -- you may fall in love with brand all over again!