Mobile Sites Vs. Responsive – The Day After Google's Algorithm Update
Google recently rolled out a much anticipated update to its Googlebot web crawler. The overall theme of the update centered on mobile web browsing. You've no doubt heard any number of statistics thrown around recently about the swelling user base of mobile browsing. Well, so has Google apparently.
Agencies and designers who want more control over their responsive websites, a platform such as Webydo may be a great fit. Webydo's Pixel Perfect Responsive Editor gives web designers complete control over all aspects of the site's design regardless of the screen size.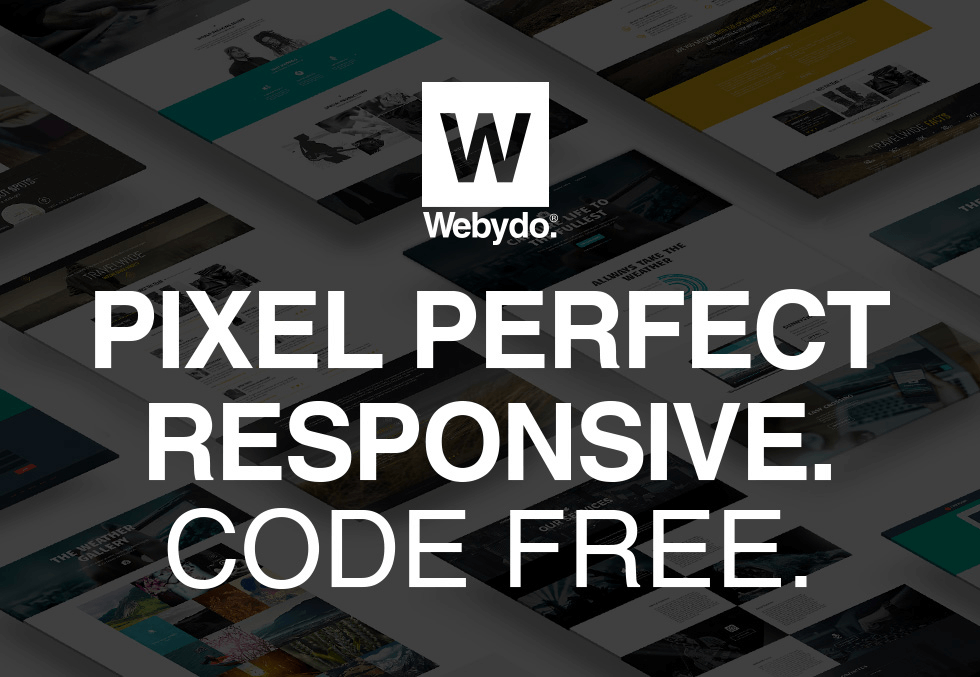 Given the increasingly disproportionate number of users browsing --and using Google-- on mobile devices, Google now ranks pages with mobile friendly designs higher than those without. This means sites with touch friendly navigation, absence of horizontal scrolling and scalable text will turn up quicker in mobile searches. While this is great news for mobile users and designers, it begs a different question altogether: How does this affect the war between mobile and responsive sites?
Tap Targets
One of the new metrics with which Google now ranks pages for mobile searches is tapability. We may have just made up a word, but it fits the bill. Google now grades how easy it is for a human to tap the navigation elements in your website. They suggest primary targets be a minimum of 7mm in width and height along with 5mm for secondary targets.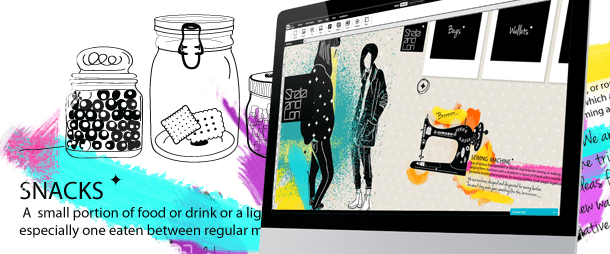 As far as responsive websites are concerned, ensuring tap targets meet these recommendations can be tricky. The whole point of responsive web design is dynamic resizing after all. As such, making sure tap targets remain large enough across all devices without breaking design is no trivial matter. On the other hand, mobile websites can take advantage of static styles to make this recommendation more easily achievable.
Horizontal Scrolling
The next area taken into consideration is scrolling requirements. More specifically, horizontal scrolling. One of the first epiphanies of mobile web design was the realization that scrolling left and right on a mobile device is much more difficult than up and down. It comes as no surprise then that Google now frowns upon mobile sites that require horizontal scrolling.
Though neither responsive nor mobile web designs should incorporate horizontal scrolling we'll give the nod to the former. Due to mobile sites being inherently more static, the risk of unintended scrollbars popping up is slightly greater. The dynamic sizing of elements on the responsive side however helps avoid the issue.
Media
Media elements are a key element in Google's determination of a mobile friendly website. Be they images or videos, a poorly formatted media element in a sure way to break site design and likely one of the aforementioned Google criteria. To ensure maximum compatibility, its a good idea to embrace newer standards like HTML5. If you'll allow us to get nerdy for a moment; when embedding videos, using iframe containers in lieu of objects will give a site greater flexibility.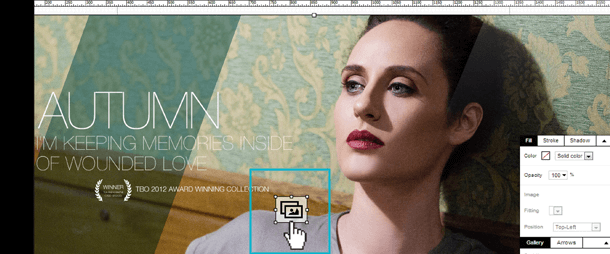 As far as the two web design methodologies are concerned, it's a draw. Both responsive and mobile sites are equally capable of presenting modern media elements in compliance with Google's standards.
So who's the winner when it comes to Google's new mobile search algorithm? Well, according to the tally above, they're all tied up. And they should be. Google's new algorithm simply doesn't discriminate between the two. As long as you provide a consistent, accessible mobile presence, you have nothing to fear from the new Googlebot.
Fortunately for us designers, Google makes it ridiculously easy to test the mobile capabilities of our designs by entering the URL at this site.
For those curious about the details of Google's latest update, head over here for the minutia.