MacBook Pro: Week 12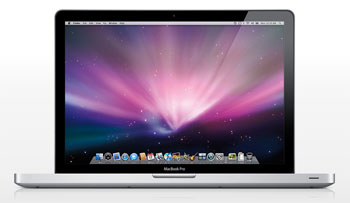 It's been 3 solid months of having my MacBook Pro now and I wanted to give a quick overview of my thoughts:
I loooooooove my MacBook Pro. Not one single regret about dropping $2,000 on it.
I develop quite a bit faster using TextMate. Nothing against my first love, jEdit, but Textmate is more flexible, functional, and useful.
The command line is a billion times more powerful thanks to Unix. I commend the efforts of Cygwin developers but there's nothing like the real thing.
I can count on one hand the number of times I've needed to Force-Quit an application (yes, I'm looking at YOU, iTunes). Seriously.
Thanks to having this Unix-powered beast, I've become better with shell scripting and using command-line utilities and strategies.
Everything just seems easier. EVERYTHING. Installing and updating applications especially.
I still need to use a PC at work....and lets just say I've put in many requests for a Mac at work to increase my productivity.
Dock > Start menu
I enjoy that I don't need to go through a bunch of shit just to upgrade my OS. No serial number, no online verification, no bull -- just upgrade and move on with life.
The user interface of Mac applications is 100 times better than any Windows application. Not even close.
I will never, ever buy a PC again as a primary or secondary development machine.
Programs I use religiously: Adium, Colloquy, Tweetie, TextMate, Photoshop, iTerm, and Transmit.
Programs I use occasionally: AppFresh, Skitch, Transmission, GitX, VLC.
I have Windows 7 on VirtualBox and it looks great....but why have that as your primary OS when you can put it on a measly virtual box?
Although I was told by many to avoid MacPorts, I've found MacPorts to be extremely helpful.
At one point checking my work on Macs was secondary -- now checking PCs has become secondary.
If someone were to ask me why I would choose Macs over PCs, I'd say: "Because things just work."
I admit: I am a fanboy. I am smug. But I'm also productive, happy, and encouraged by this beast of a machine. MBP FTW!