GET OVER IT! 6 Things Web Developers Need to Get Over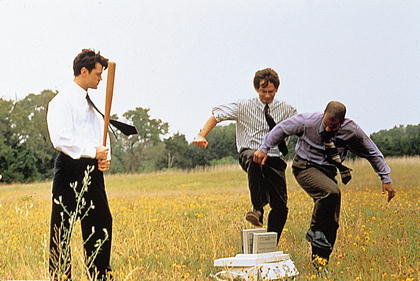 One of the downsides of being around developers of varying skill levels, from noob to Open Source legend, is that everyone has an opinion...and they're all wrong.  Every one of them.  Of course, me being a developer, I'm wrong too.  There are a few things, however, that I hear frequently and want nothing more than to scream.  Listen here developers:  get over it.
Get Over It!  Valid Mark Isn't THAT Important!
I'm not saying that it's OK to not close elements, not properly quote attributes, etc.  What I am saying is that effectiveness is much more important than picture perfect markup.  HTML Validator:  go to hell.  There's absolutely nothing wrong with using custom attributes.  Dojo uses custom attributes within the Dijit library so that developers can create widgets directly from HTML.  And you know what?  It's fast, convenient, and allows the developer to move on with their lives. Get over it.
Look at Google, a company that employs some of the most intelligent developers in the world.  At publish time, Google's homepage has 37 markup errors and 3 warnings.  I detailed markup errors on popular websites a while back.  They all work perfectly.  And have for a while.  And will for a while. Get over it.
Get Over It!  CSS Hacks are OK!
Of course CSS hacks aren't ideal.  Of course we'd like browser support to be consistent.  Well, it isn't, so we as developers can only react to the browser vendors' differences.  And sometimes a CSS hack is the best (or only) way to do it.  I personally choose to add my IE6, IE7, etc. hacks within my main stylesheet instead of conditional statements. Why?  Because I want to cut down on requests and when I think of editing CSS, I don't want to be jumping from stylesheet to style to find something.  Get over it.
Get Over It!  Open Source Projects Owe You NOTHING!
It wasn't until I joined the MooTools (ftw) team that I realized how entitled people who use a given library (JavaScript, PHP, etc.) or open source project feel.  Even I was THAT GUY for a while.  Want your opinion to matter?  Want a feature added to the given library?  Want a method within the library modified?  There's an easy way to do it:  do it.  Take the time to code it and donate it to the library.  Otherwise hear this:  you are owed NOTHING.  Zero.  Nil.  Thousands of hours of other people's time created the toolkit; pitch in and stop whining. Get over it.
Get Over It!  Your Opinion Is (Almost) WORTHLESS!
Sometimes open source projects can become the equivalent to the WWE.  Everyone's got a strong opinion and everyone else is wrong.  Egos, egos, egos.  I see it in all of the JavaScript libs (jQuery, MooTools, etc.), JS lib haters (comp.lang.javascript), and libs of every language.  You know how you make your opinion worth something?  Present it professionally and, most importantly, make it work!   Code it, test it, and test it again.  Realize that your opinion is worthless if you don't make it happen. Get over it.
Get Over It!  Your JavaScript Library's 3ms ISN'T Leaps Ahead of My Lib's 4ms
Selector query times are the biggest pissing contests in the history of the web.  While query selector times are certainly important, a 1ms difference isn't enough to spout your mouth off about.  Save it.  That type of difference is important when you're dealing with hundreds of elements...and if that's the case, you may be doing it wrong. Get over it.
Get Over It!  Object Prototype Extension is OK!
As a MooTools team member, I get a lot of grief for MooTools' philosophy on extending prototypes of Natives like Array, String, Function, Object, etc.  Extending the prototype makes the object (and all instances of the object type) much more powerful and relieves the need to constantly refer to a single namespace and method to do something.  If your library of choice doesn't extend prototypes, that fine -- don't bitch about those that do though. Get over it.
There you have it.  Mark today as the day you officially got over it.  If you're offended by this post, you're exactly the person that I'm trying to target.  Take a step back, think about the big picture, and realize it's time to grow up.  I did a while ago -- and my development life is much better.