Excellent Resources for Web Professionals
All web professionals, including web designers and developers, are looking every moment for ways to get the projects done faster, to respect deadlines, to deliver excellent quality and finally to have happy customers.
This showcase is about excellent resources that will help you all achieve these results. You will find one of the best logo design services in the world, so your company will benefit by having a unique image; iGenApps will get your ideas transformed into mobile apps without needing the coding skills and huge costs; Kohezion - an Online database software for your company and many other useful resources.
Enjoy reading the showcase and test these solutions as most of them have free trials or even free forever plans.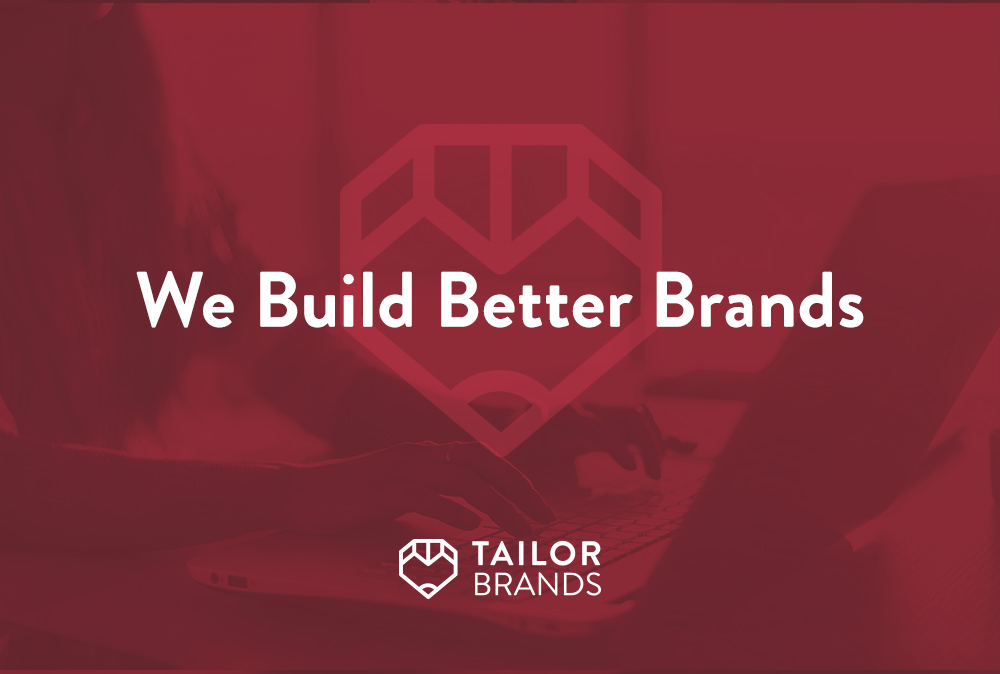 If you're looking for a ready-made solution to add a great logo to your website, Tailor Brands is an ideal fit. The company offers a full suite of branding and logo-making tools that guide you through the creative process and gives you a ton of excellent perks to go along with it.
The highlight is their logo-maker, which uses AI and machine learning to create a unique logo based on answering a few questions about design preferences. Once you answer, you'll receive the best-fit options for your preferred styles, and can simply choose your favorite.
With your logo in hand, Tailor Brand also offers an outstanding branding suite that includes different versions and styles of your logo to easily include it in different settings, as well as more specialized tools. Their dashboard also includes several features that can make branding easier for any type of website owner.
Tailor Brands' subscription—the basic logo plan starts at $2.99/month and the full branding service start at $10.99 which include excellent tools such as resizing tools for logos to fit any type of webpage, alongside easy-to-create landing pages that can be excellent introductions to different apps and programming projects. For those trying to get the word out on social media, the company also offers a pre-made weekly planner and a social post creator that can make ads for Facebook, Instagram and more. If you're looking for investments or business partners, Tailor Brands also offers business cards, presentations, and business decks already designed with your company's branding.  
Overall, Tailor Brands' easy-to-use technology and their expansive branding tools give even the least design-savvy developer the ability to create amazing logos and brands.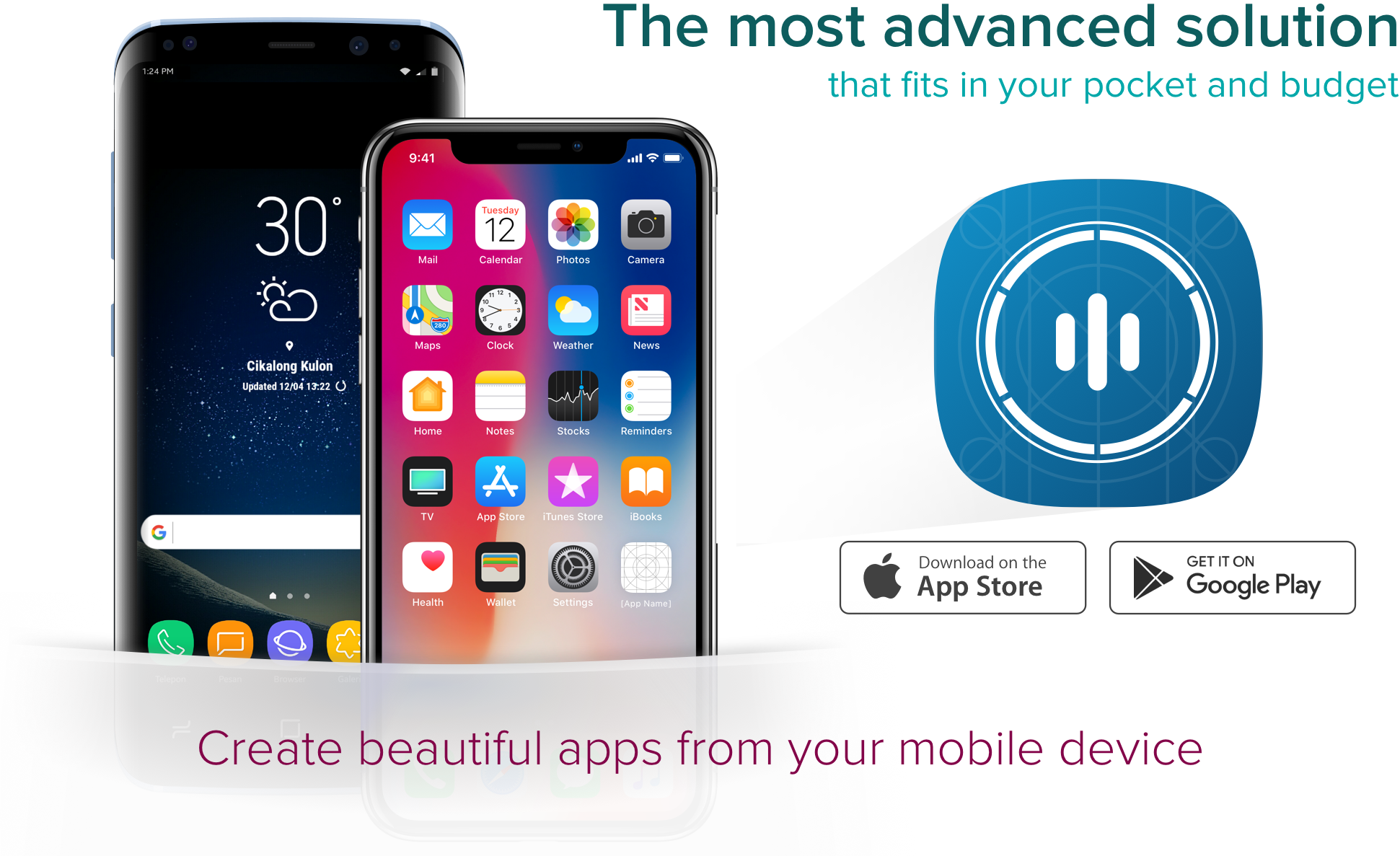 With 2 million downloads and +1.5 million registered users, iGenApps is the best app builder that will help you create mobile apps without needing coding skills or special knowledge.  Traditionally, building and publishing apps was a complicated process and very expensive. Hiring web or app developers and ending with the app on your phone took several months, sometimes even more.  iGenApps made it super-simple to everyone looking to engage their customers, fans, and followers directly on their phones.
The mobile market is hugely increasing, everybody has a smartphone and equally important is that we are utilizing our phones much more than our computers. Mobile traffic is growing 66% per year. Mobile app market predicted to grow 270% to $189 billion by 2020. App store sees 140 billion downloads, 106% year-over-year growth. Apple's App Store will hit 5 million apps by 2020, more than doubling its current size.
iGenApps is a game changer, exactly like WordPress and website builders were on their time. WordPress is now powering 27% of the internet and website builders were used to create more than 100 million websites.
Their premium services include apps submissions to the Apple and Android stores, they are doing everything. The pricing is affordable, check their website.
Check their website for more details and start designing your own fully customized app with their wizard building process which will guide you step by step.

Kohezion is one of the most advanced, easy to use and professional online database software around. It is packed with tons of features to help your business grow. Using it you will be able to quickly create your own customized web-based database without any programming.
It can be used to create your own web-based application to fit your exact requirements (manage clients, contracts, tasks, reminders and much more), collaborate with your team and clients (share comments and files, powerful dashboard) and exchange and share your information (automated reports, reminders, email notifications or recurring items).
Kohezion offers 3 plans: Free Forever, Standard and Enterprise. The Standard plan offers more features while the Enterprise one goes much further with greater customization option and white labeling. Also note that a special plan is offered for Non-Profit Organizations. Register for the Free Forever plan and start using it.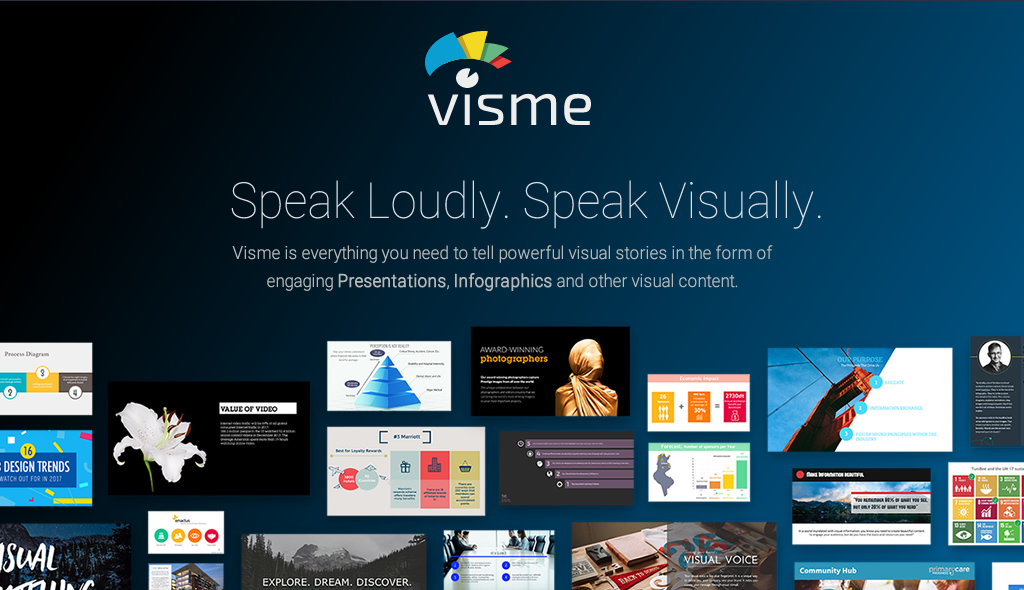 Have you ever felt limited by traditional presentation software? And, at the same time, overwhelmed by pro design tools? Well, Visme is here to change that. A unique marriage between the key features of a graphic design tool and legacy presentation software, Visme allows non-designers from all walks of life to not only create eye-catching and professional presentations in minutes but also infographics, reports, charts, social media images, e-books and other types of visual content.
Whether you need to translate a boring document into an easy-to-read visual report or simply create an attractive graphic for your blog, Visme has you covered. Besides hundreds of professionally designed templates, it also offers dozens of pre-designed content blocks that you can mix and match to create your own custom layouts. Choose from thousands of quality images and icons and add interactivity in the form of videos, audio, maps, polls, surveys or quizzes.
Intuitive and easy-to-use for the novice, yet flexible enough to create what you envision in your mind, Visme is the perfect tool for those looking for a greater degree of creative freedom and control over the look of their final design.
You can publish and share your content online; embed it on your website; or download for offline use as an image, PDF or HTM5 file. Make any project private or password protected for internal use.
Try Visme for free for as long as you like. Paid plans start at $10 a month, allowing you to access premium features such as the ability to manage your branding, upload your own fonts, and tap into premium templates and images.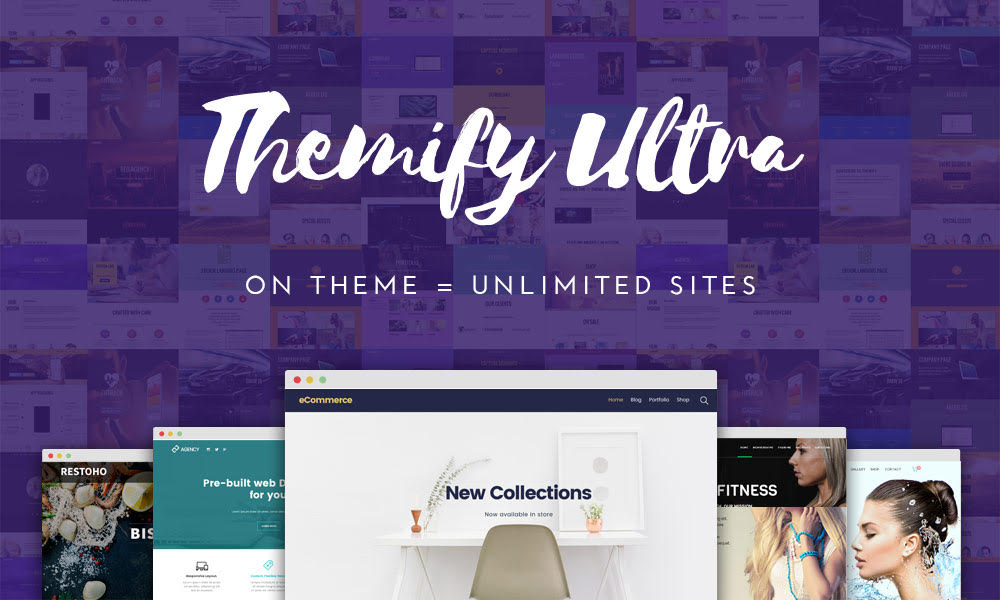 Ultra WordPress Theme is a highly appreciated template that can be used to create unlimited websites. It has a powerful drag-and-drop editor that will help you build and customize websites in minutes. Ultra now comes with design skins and pre-made demo sites. The skin not only transforms the site's design appearance but can also help you to set up a real sample site within minutes. With just a single click, you can import the demo setup that includes the theme settings, content, menus, widgets, etc., exactly like our theme demos. This is a time saver for creating client sites.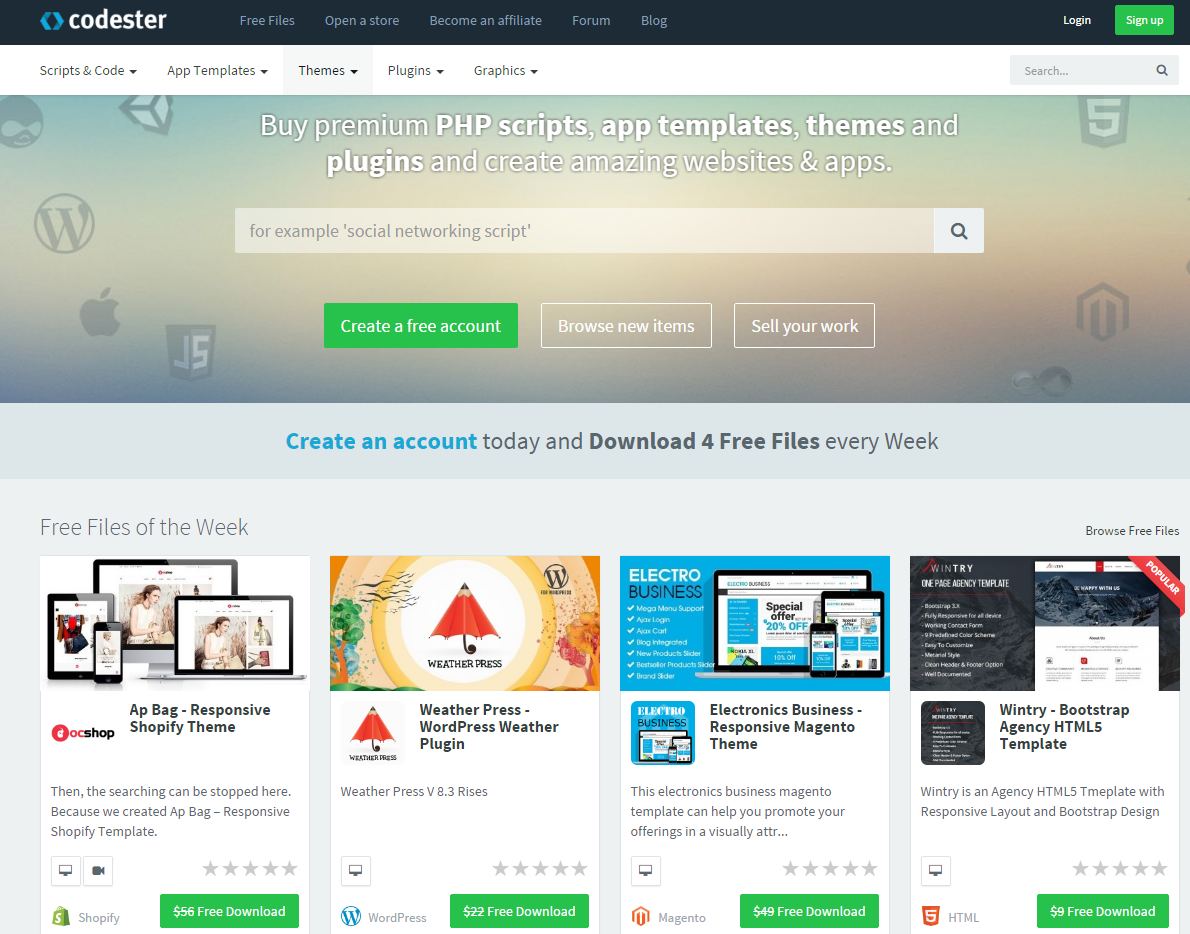 Codester is a fast-growing marketplace for web designers and developers where they can buy and sell all kind of PHP scripts, website templates, plugins and much more. They even launched the flash sale concept in which you can find products with 50% discount for limited periods. Check it.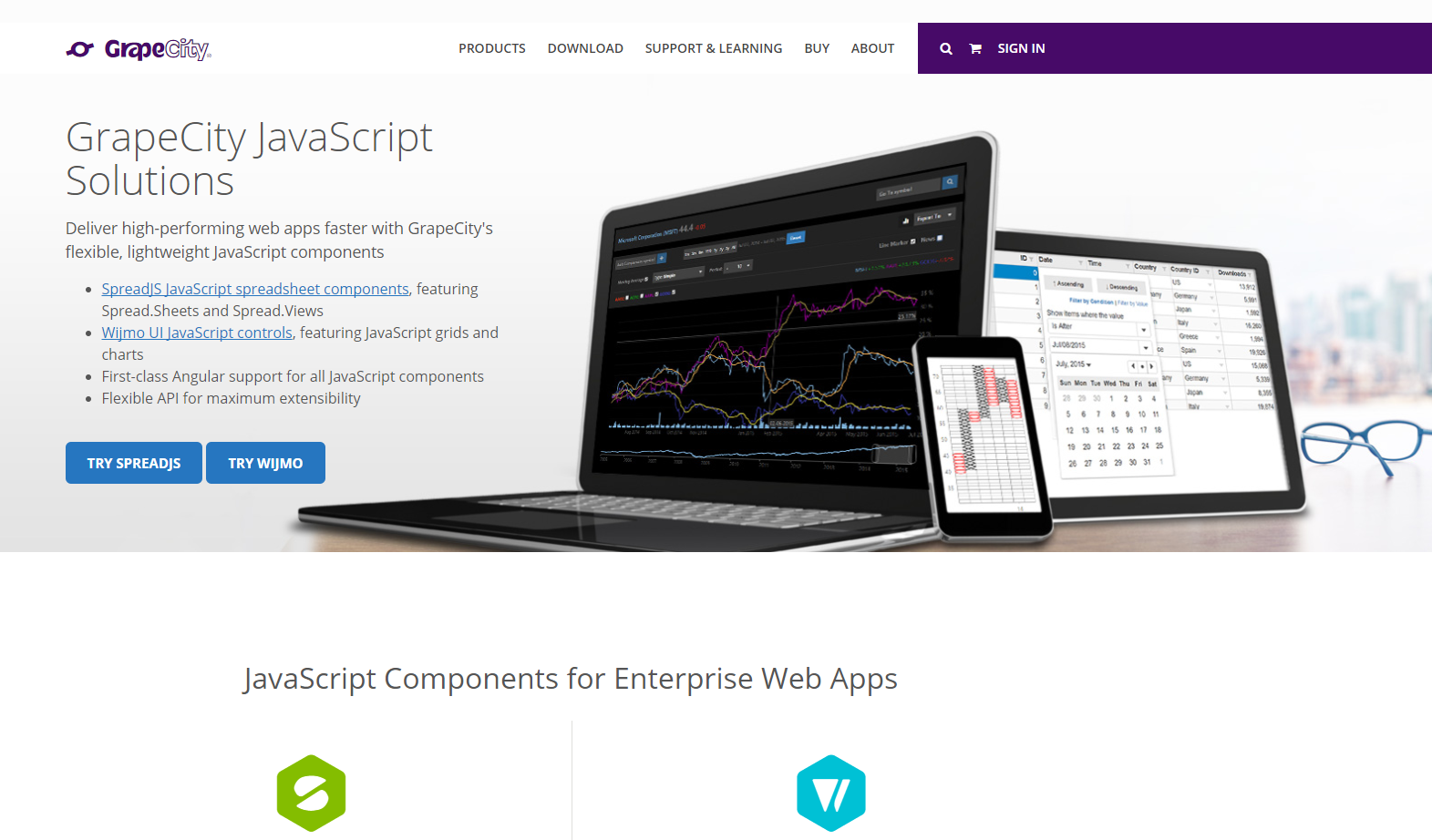 GrapeCity is very well known for its JavaScript solutions - SpreadJS and Wijmo are pure JavaScript controls and have no dependencies. They won't bloat your controls and are optimized for size and speed. Using them you will have all you'll need for a full web app. Start a free trial without obligations.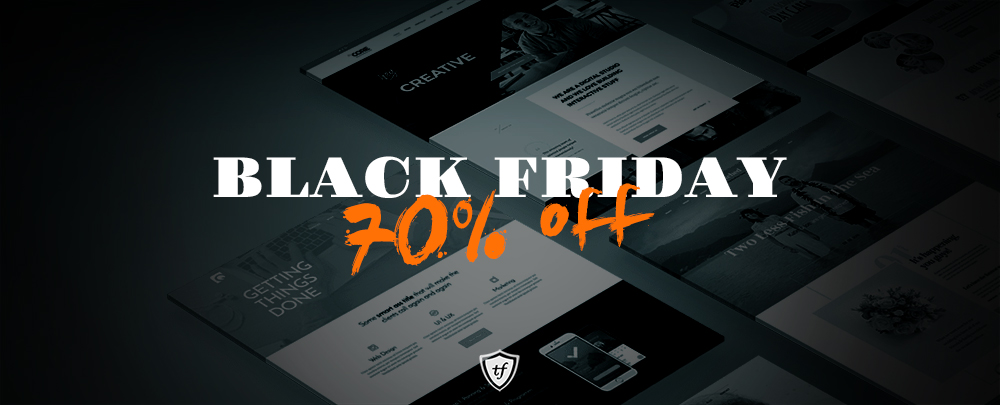 ThemeFuse is among the most important WordPress theme developers on the market. On their website, you can find any type of theme you may be looking for. All their themes are fully responsive, mobile friendly and can be customized in minutes. If you need something that is not there, they are offering a custom website service. Check their theme collection and pick what you need. Use this code BLKFRY2017 and get 70% discount.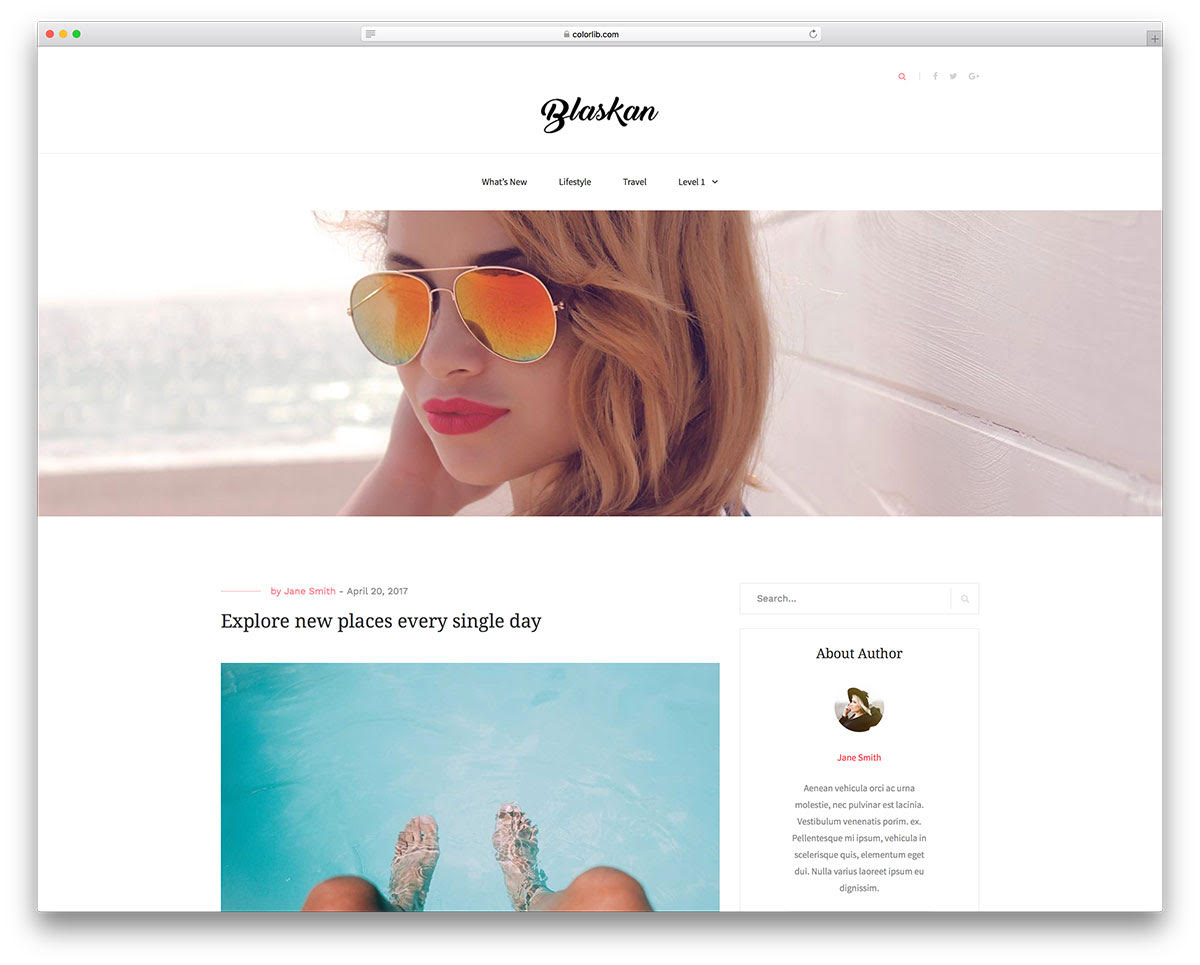 Colorlib launched a new WordPress theme named Blaskan. It is a professional, responsive and easy to setup template that can cover pretty any kind of needs, being well suited for food, fashion, personal, corporate or any other awesome blogs. It is available for free, so download it and build a new website using it.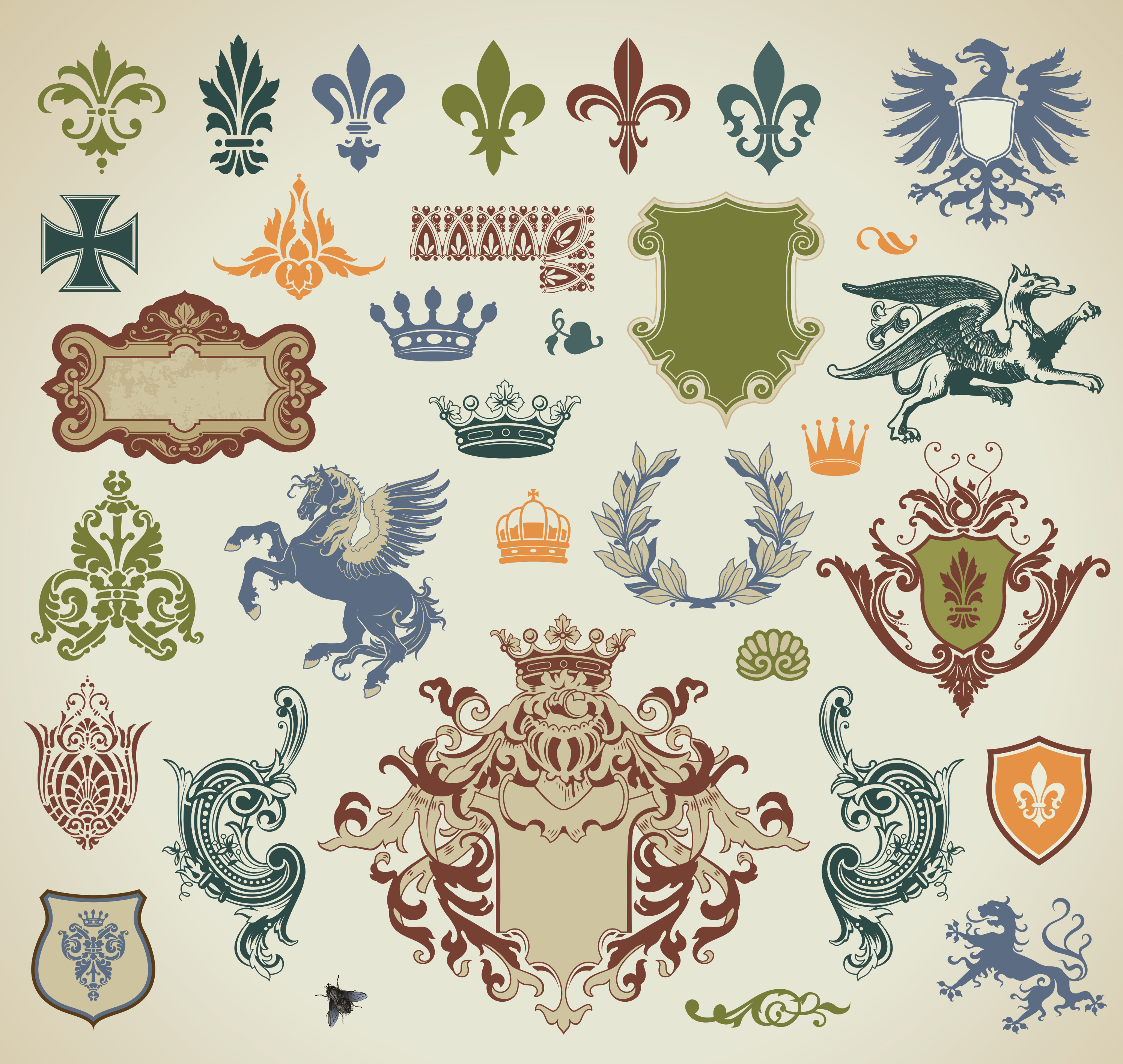 VectorStock is a huge marketplace where you can find almost 8 million of gorgeous images, every day being added 10,000 new pictures. The team behind this project is heavily investing in this platform and they succeed growing very fast. 160,000 images are offered for free and the rest can be acquired with a small cost. Check VectorStock, it will be your partner on the long run.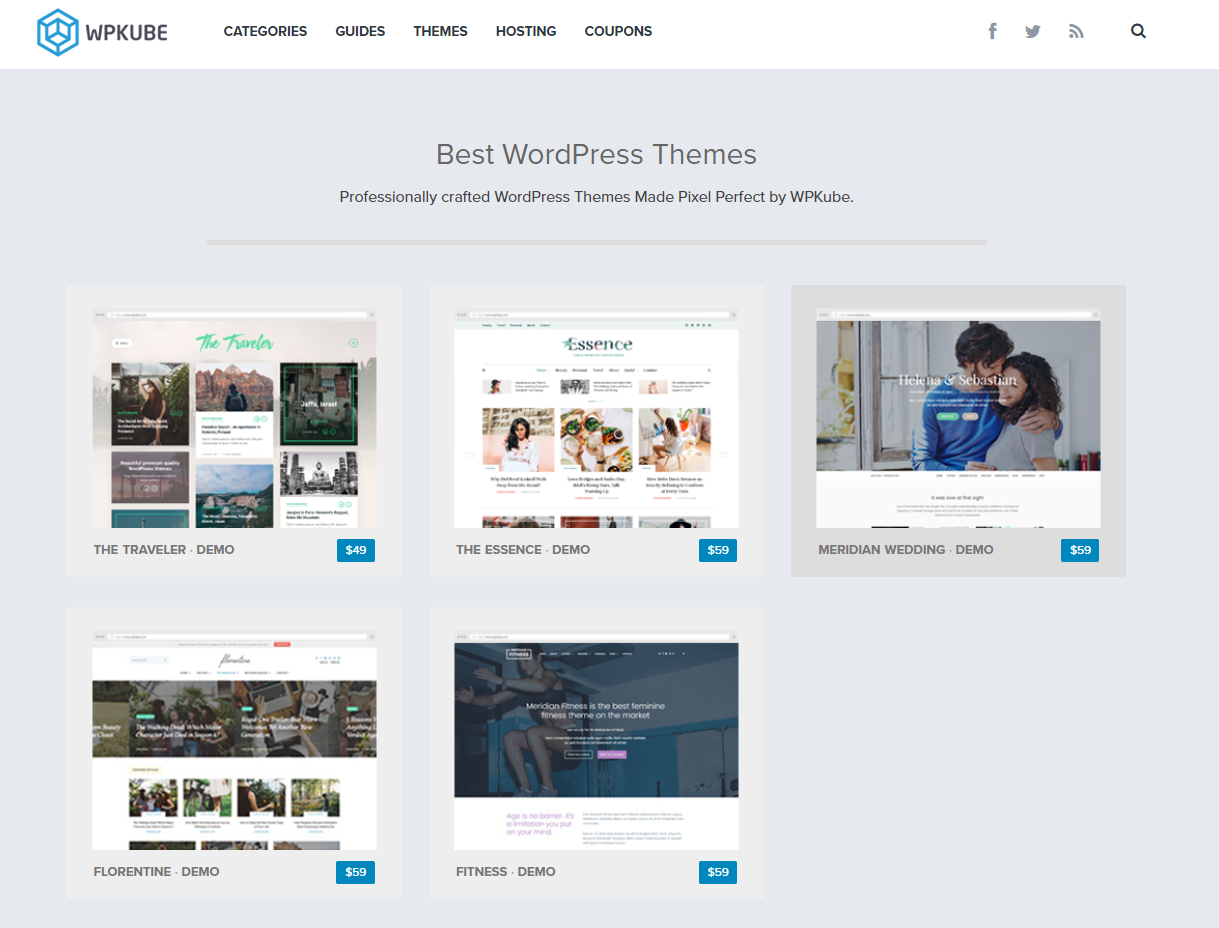 wpKube is one of the fast growing WordPress theme developers which is investing massively to have the best resources on their website. They have launched the most complete guide that covers all the needs when launching a WordPress theme, starting with the theme and hosting and ending with the plugins and sale coupons that will greatly help you have excellent deals.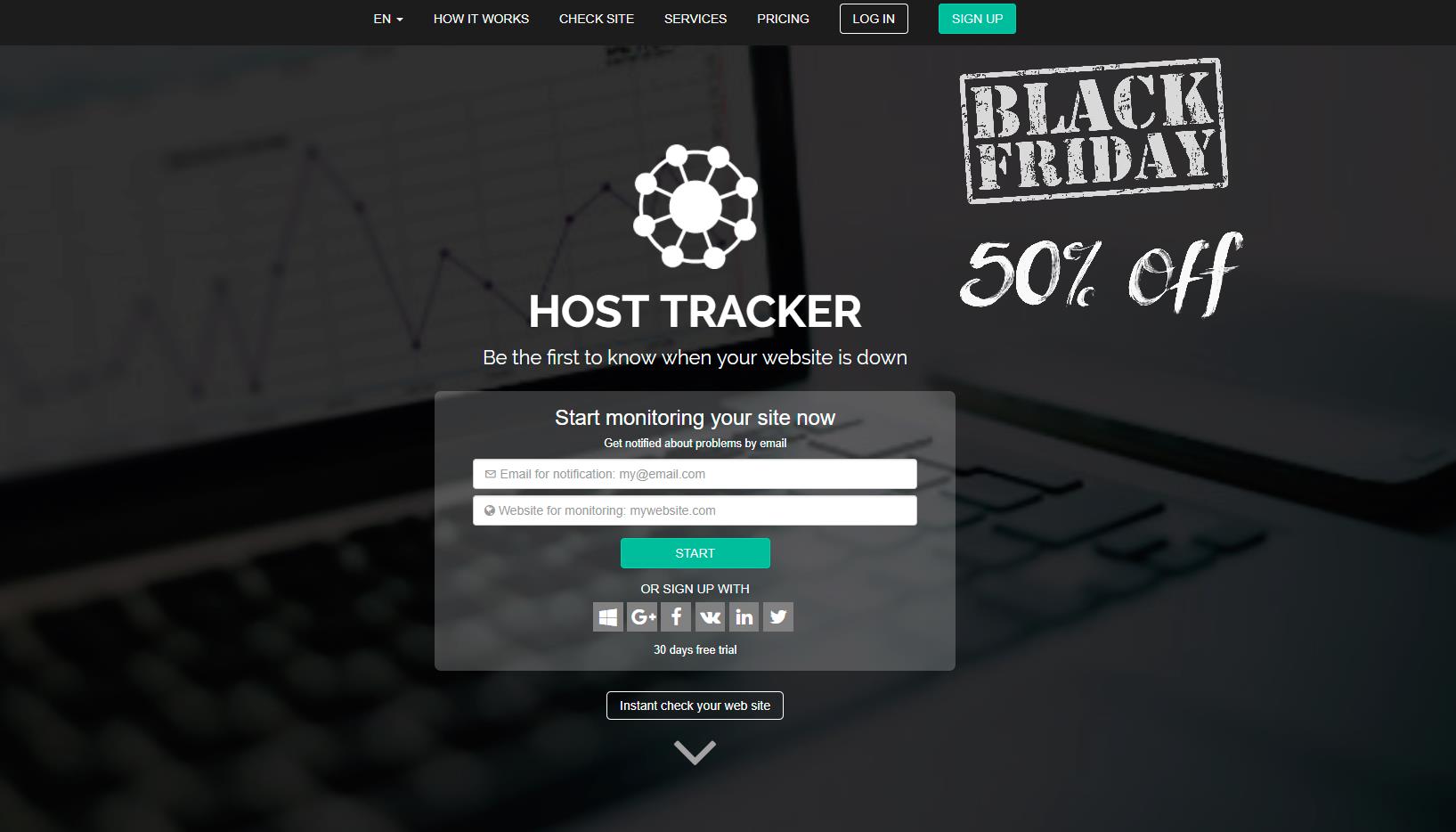 Host-Tracker offers you around the clock monitoring and reports of uptime and response time giving you alerts of maintenance scheduling and database monitoring. They have an instant check available and can offer you many more services in the process of tracking your site to maintain the proper functioning of it. One of the best features of Host-Tracker is the AdWords campaign automatic pausing and then reopening if any troubles with the site are detected.
They are offering 50% discount for new customers, get the offer.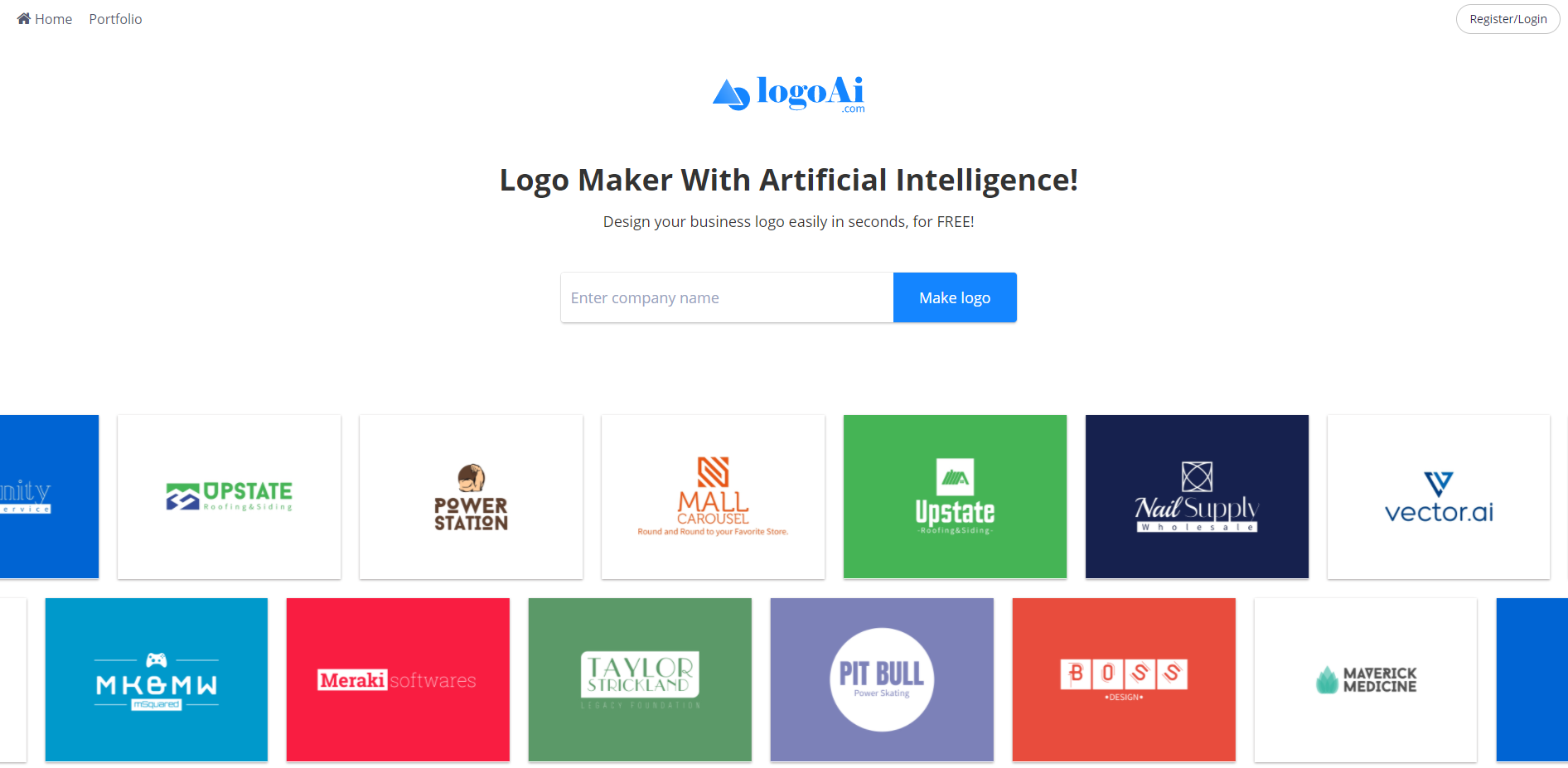 Whenever looking to fast obtain a professional logo without spending lots of money and waiting days or weeks, you can try LogoAI. It is made by a strong team of designers and developers that have great experience in logo making software. Using artificial intelligence, you will get a great logo design for only $49.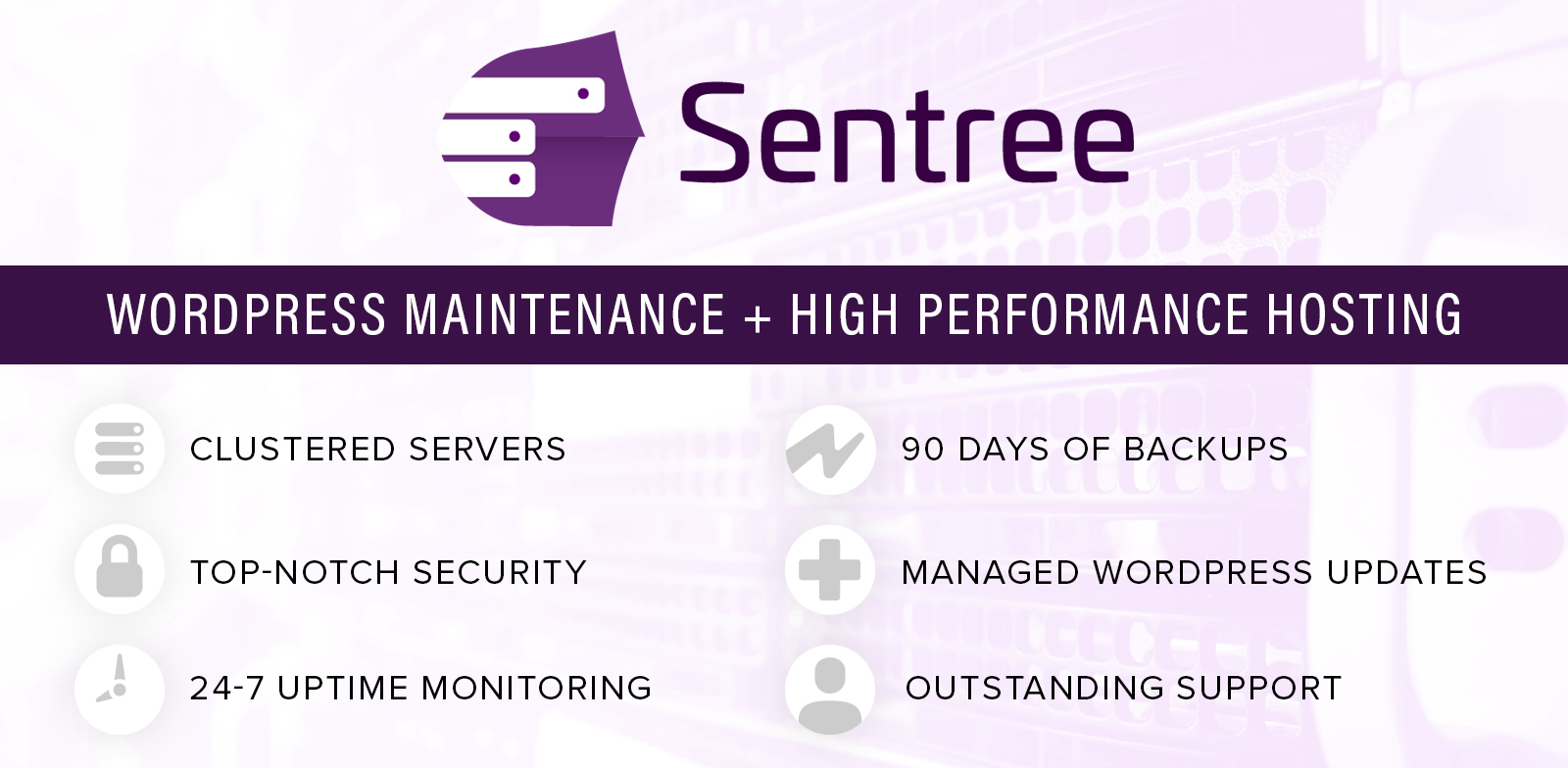 A top-notch hosting provider, Sentree offers premium speed and service alongside an impressive list of features and hands-on website management. All the websites are hosted in a redundant clustered environment for excellent speed and availability. Check their website so you can have a perfect understanding of this high-quality service.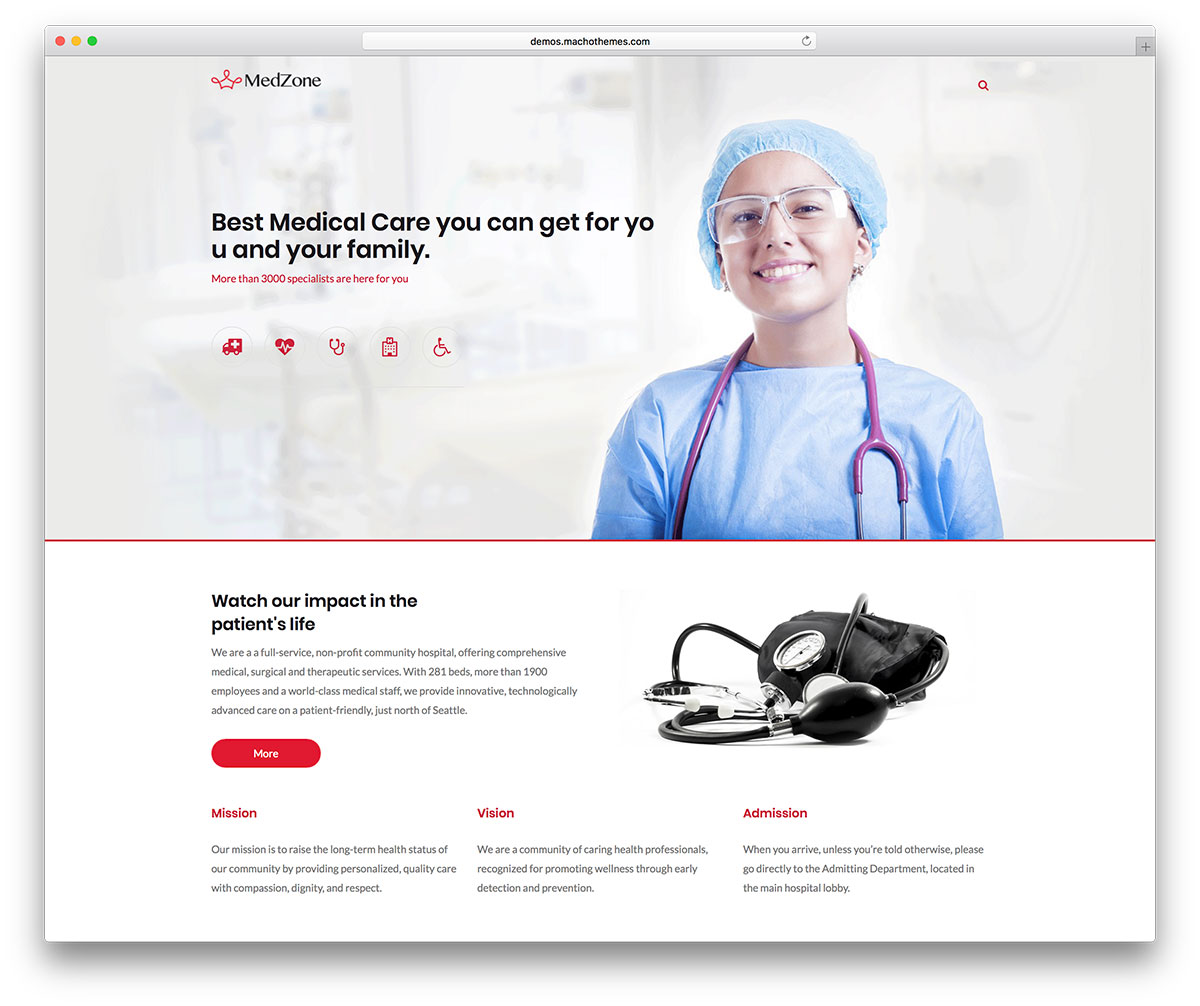 MedZone WordPress theme is a medical template than is flexible for anything related to this domain. It makes it easy for you to accept bookings with built-in support for appointment bookings. And it also includes custom medical icons, dedicated sections for image sliders, team member listings, testimonials, and more. Check the live demo and download it for free.

SuperbWebsiteBuilders is a trusted niche resource, which sees its mission in providing the detailed reviews and comparisons of the most popular website builders. The owner and chief editor of the website, Howard Steele, personality tests each website builder and masterfully reveals the characteristics most users are interested in. There are many valuable articles, reviews, comparisons, and tips on using website builders available at the website.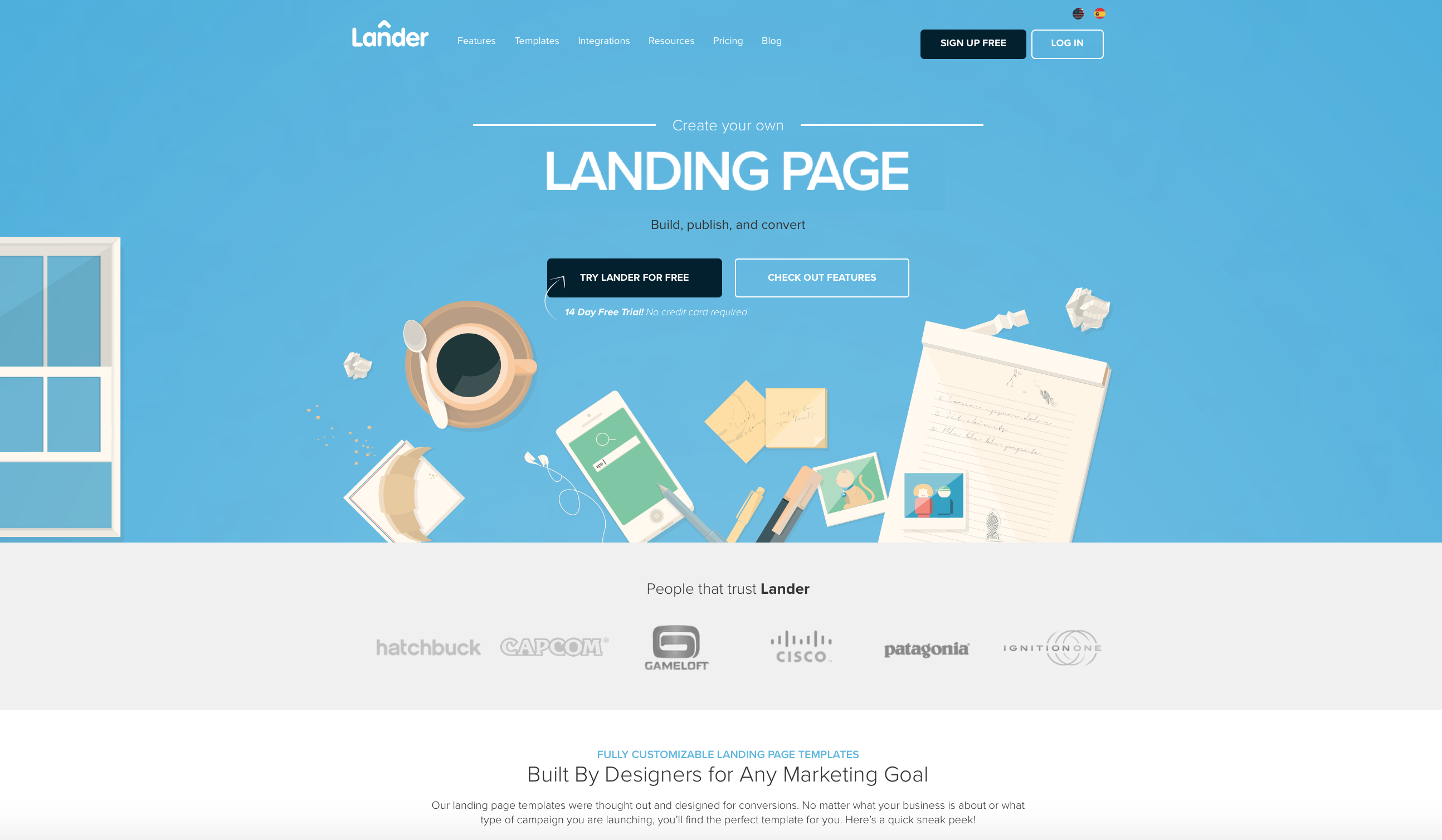 Lander is highly appreciated for quickly creating professional landing pages that easily convert. It is among the only platforms that enable graphics and creative teams to create landing pages without needing coding skills, with a primary focus on marketing your product. They offer a great number of gorgeous templates to start with and you can customize them using their built-in editor. They have a 14 day Free Trial with no credit card required. The pricing starts from $16/month (billed annually).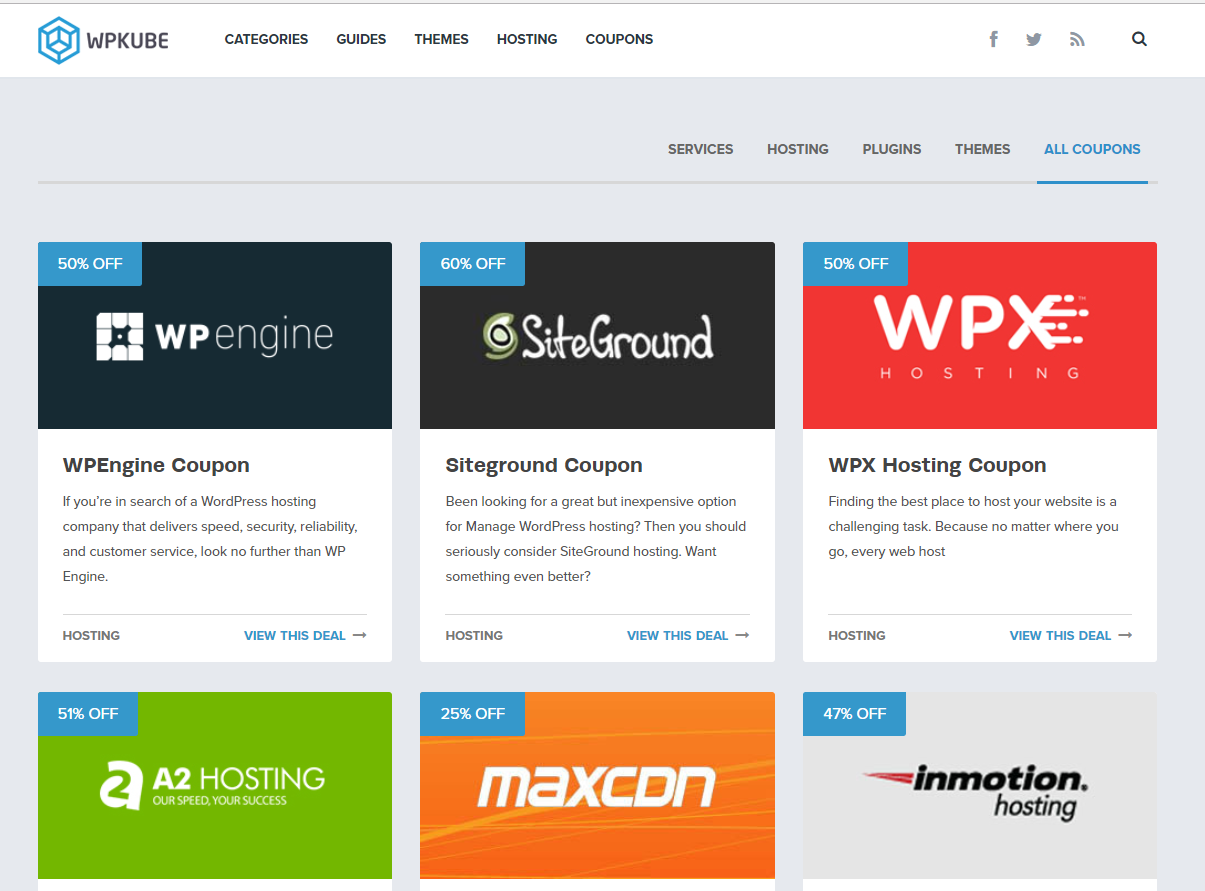 Wpkube is investing lots of money to further develop WordPress themes and to become the number 1 website for finding WP resources. Their themes are easy to install and customize, fully responsive, mobile friendly and last, but not least, are flexible enough to cover many kinds of needs. The pricing starts from $49.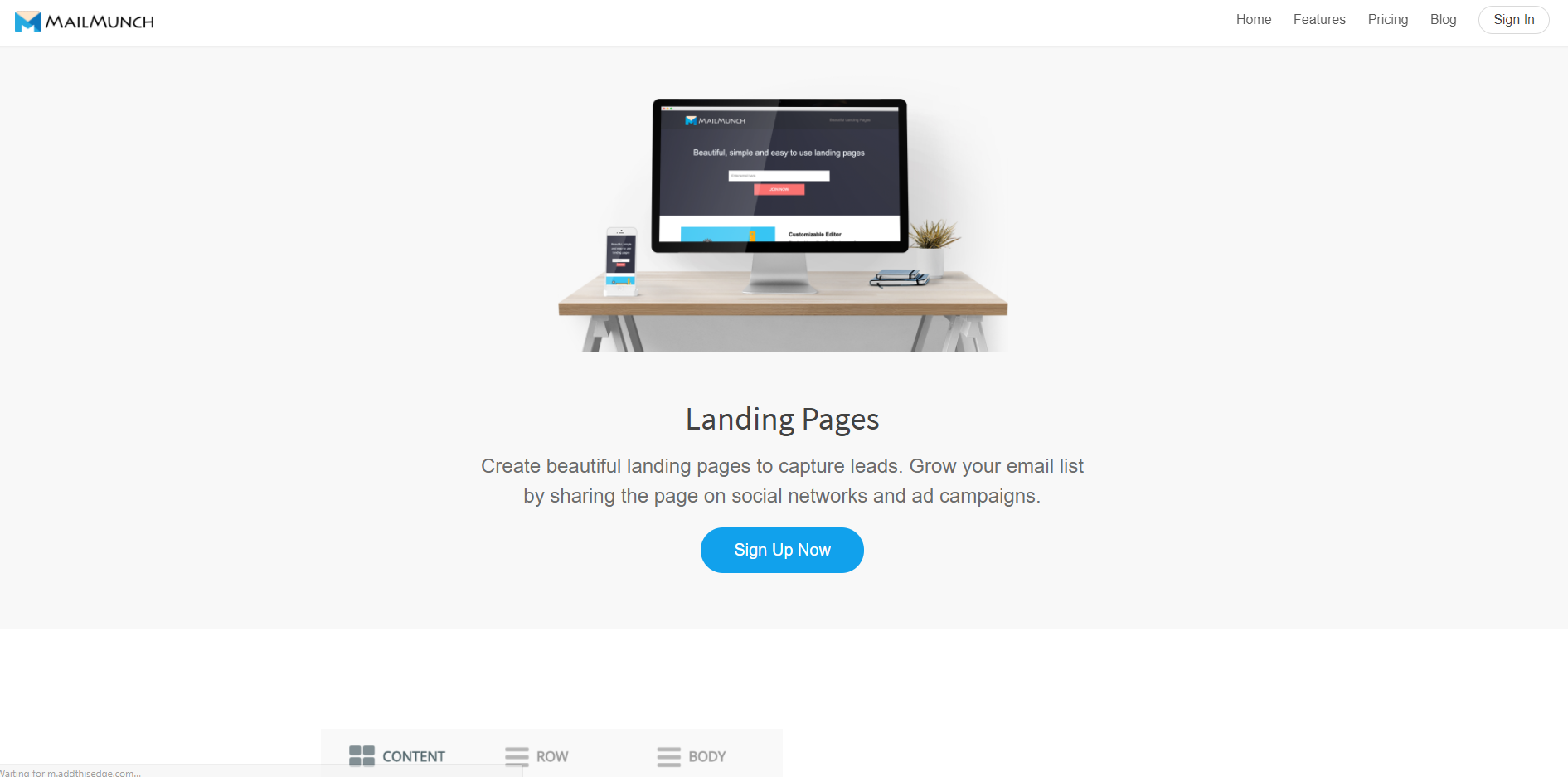 Using their powerful drag-and-drop editor, MailMunch is one of the best solutions to quickly create professional landing pages that will boost your conversions. There is no need for any coding skills and all their themes can be fully customized in a couple of minutes. They are offering a free forever plan and the premium packages start from $15/month.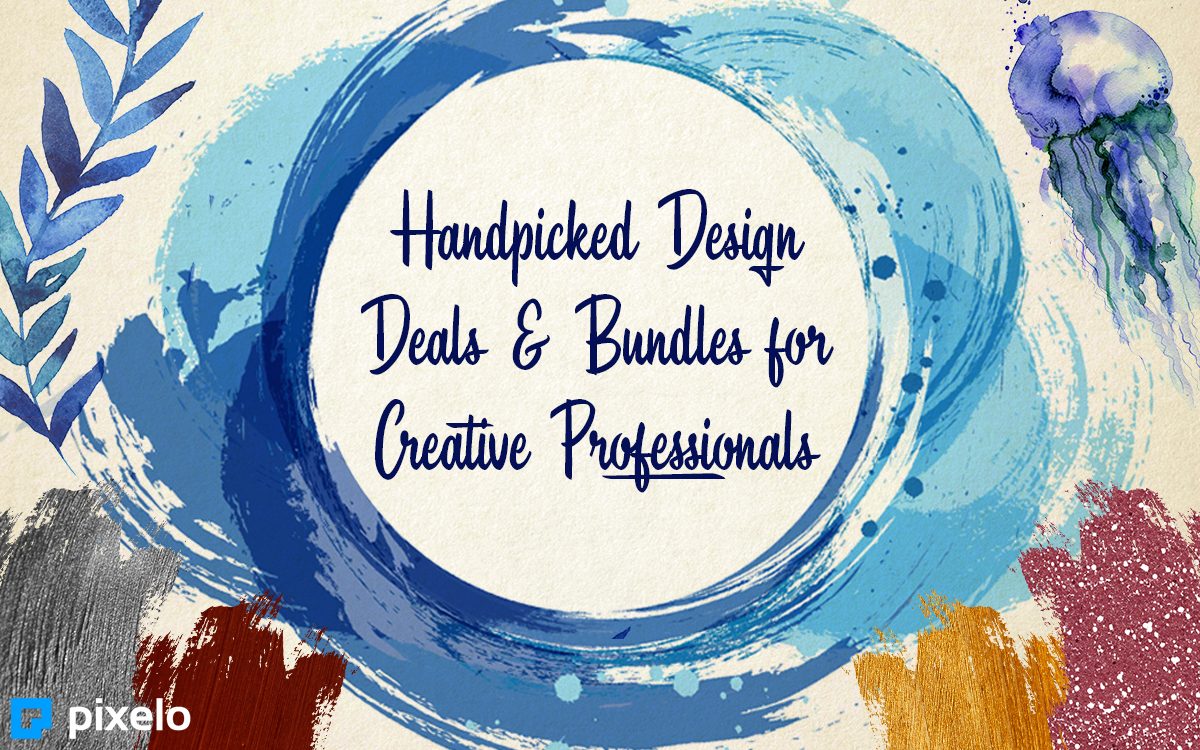 Pixelo is a one-stop shop for high-demanding web designers and developers. It is packed with plenty of WordPress Themes & Plugins, Website & SEO Tools & Software, Online Tutorials, Designer deals like Web Fonts, Icons, Graphics and loads of other goodies.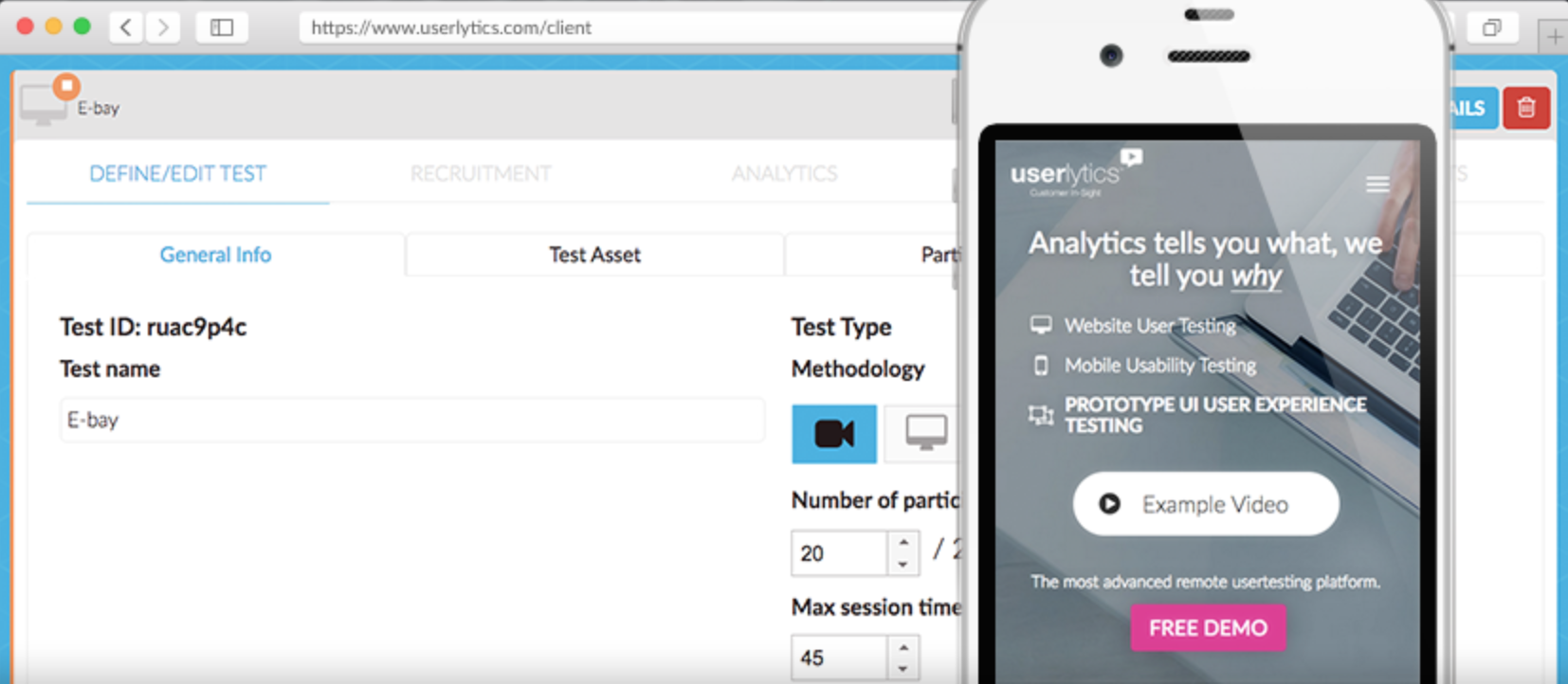 When you need to figure out why your funnel is behaving the way it is, Userlytics can help you. An advanced user testing platform for UX testing, website usability tests & user testing of apps, websites and prototypes. Qualitative as well as quant: PiP task based videos, and usability testing branching logic. System Usability Scale (SUS), Time on Task, & Success/Fail metrics in addition to the qualitative PiP videos. Pricing from $49/participant.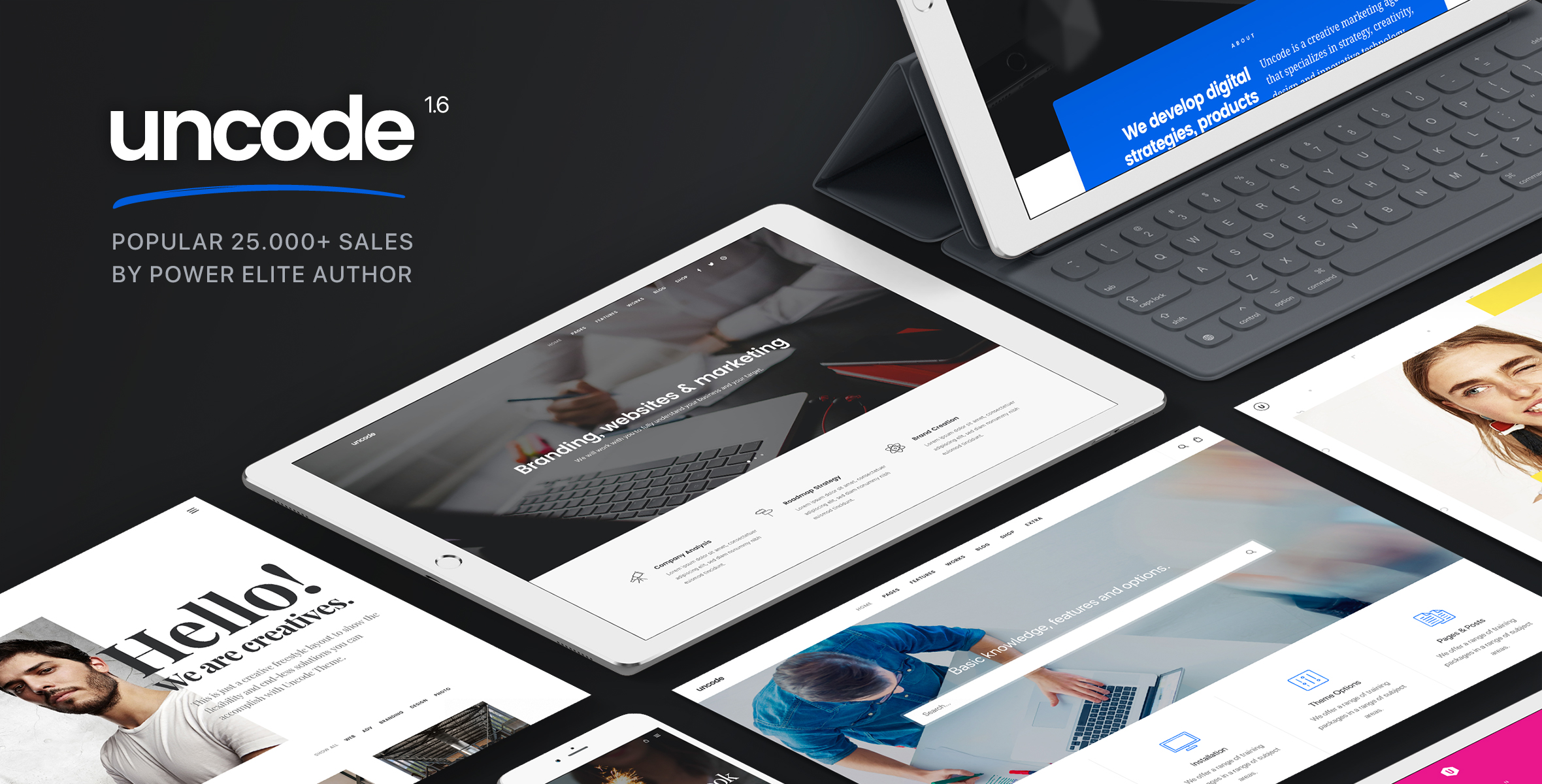 With almost 30,000 sales, Uncode is one of the most appreciated WordPress themes on the market. It was built from scratch to be the best, having tremendous attention to details and much more. They have included lots of concepts in the theme, so you can easily start customizing the theme and have your website done in minutes.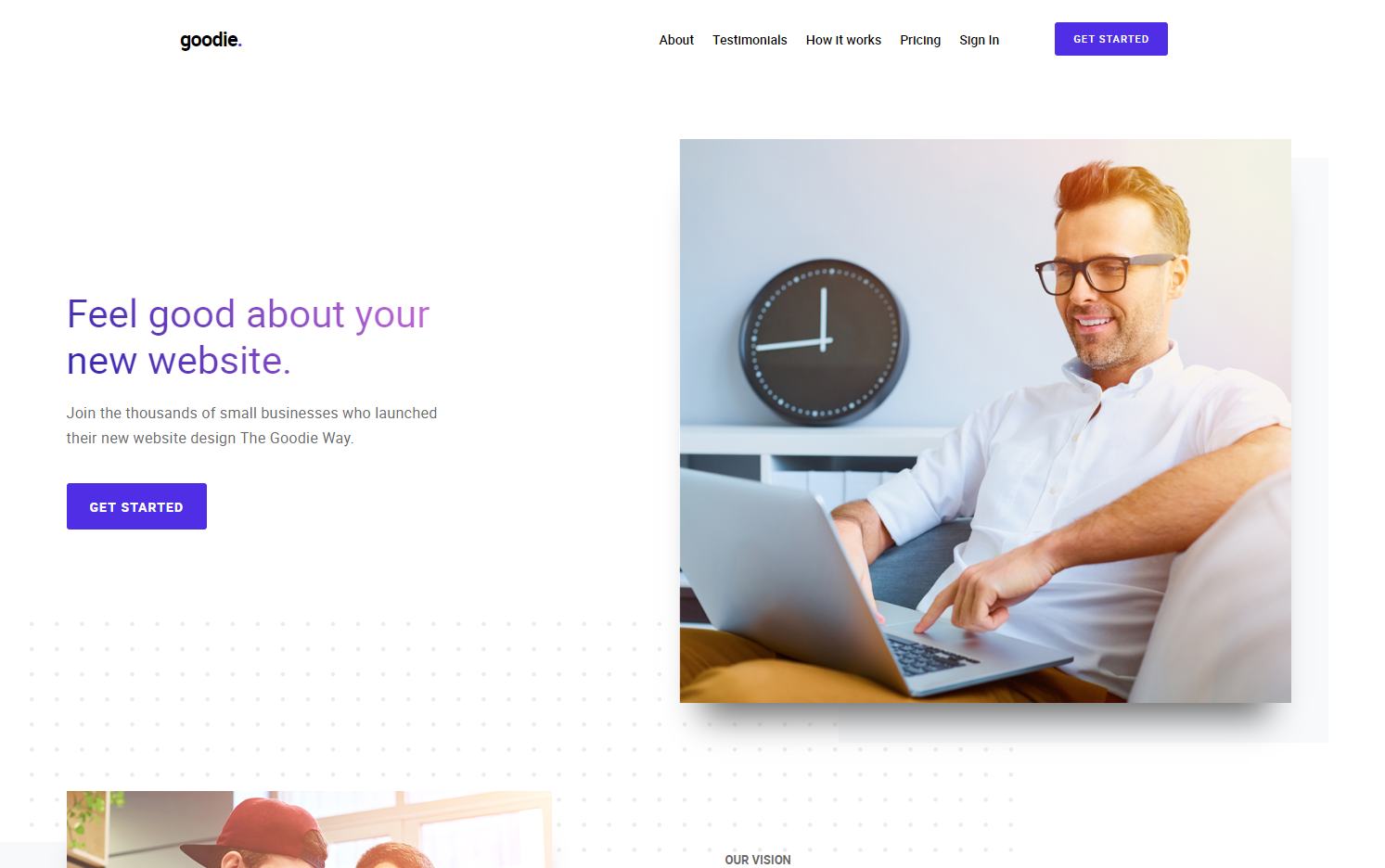 Goodie Website is a web development service that has unique ideas on the market about launching gorgeous websites for their customers. They have a flat fee of $999/website and they are different from others because they do an awesome job to deliver a wow website every time. Contact them and start your project.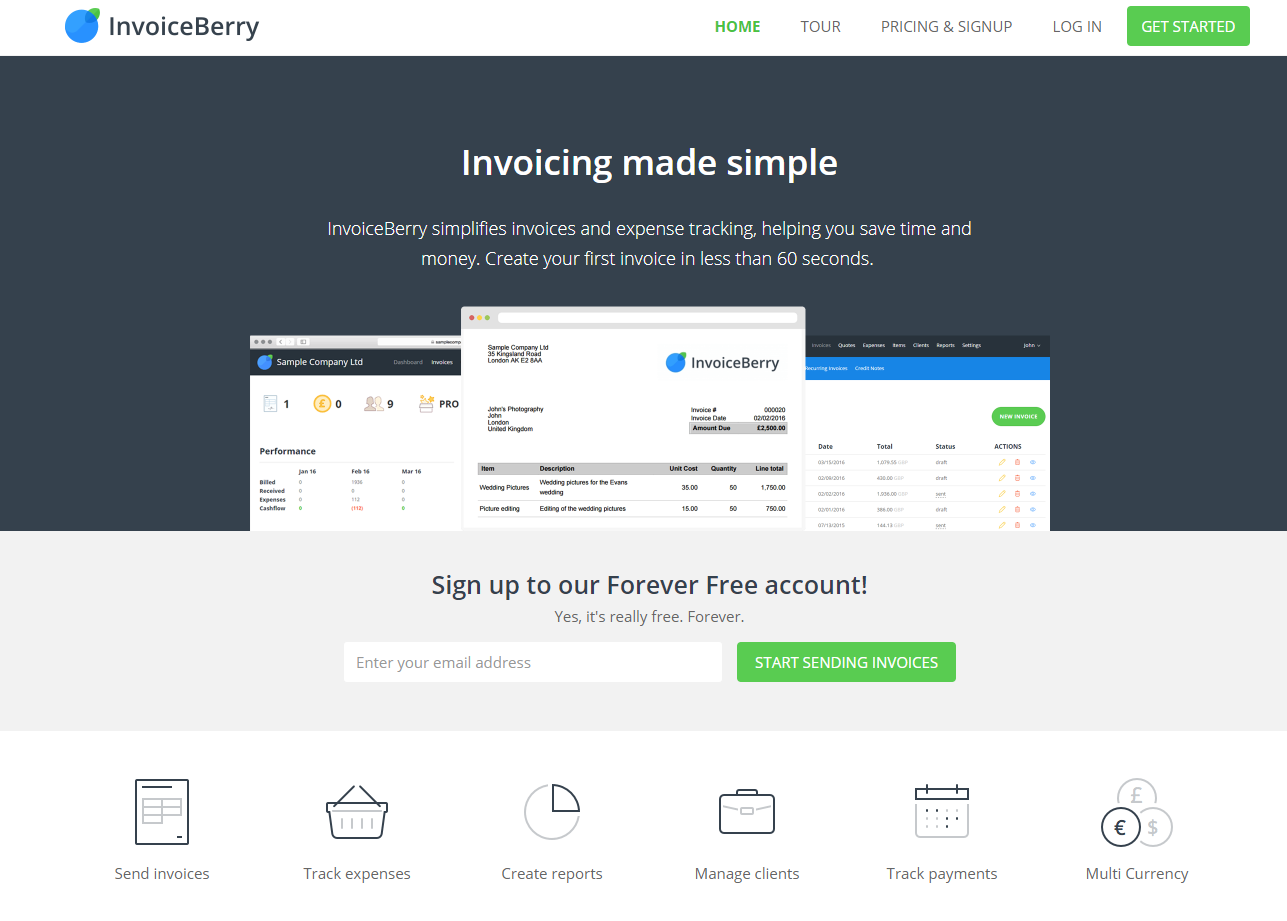 Having a complete invoicing platform at your disposal will save your business from many headaches. InvoiceBerry can be used to create, customize and send invoices in less than 60 seconds. It can also track expenses, view a variety of useful reports and much more. They are offering a free forever plan and the premium package of features start from $15/month.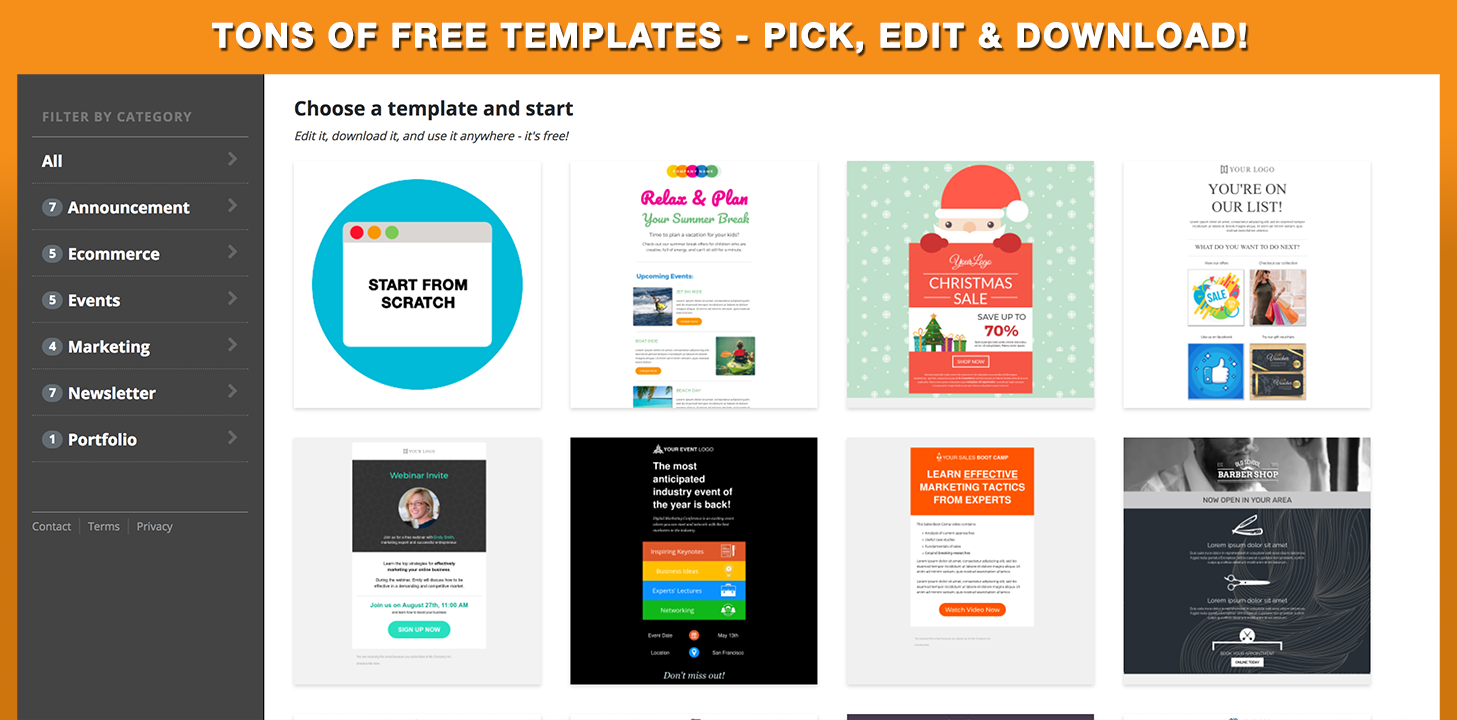 Email Monster is among the best email editors that can be used to quickly build beautiful and responsive emails. There are literally hundreds of gorgeous free templates that can be fully customized using their powerful email editor. They are offering a free Black Friday email template.
Conclusions
We did our best to include in this showcase several excellent resources from different domains like WordPress themes, website builders, invoicing solutions and others. Many of them are already used with great success by important names from the web design and development industry. Give them a try and share your thoughts with us.