Design Websites in 2015 with These Top Notch WordPress Themes
This year is setting out to be a fulfilling one for web designers. We are quickly breaking away from the symbiotic relationship to coding. Also, we rejoice in working with option-rich, premium WordPress themes.
These high quality themes help us create high end websites a lot better than ever before. We don't even have to look very far to find a theme that suits every project, from non-profit organizations, to government agencies, artists, and business people. Some of them are universal in purpose, and easy to bend in any direction.
The bottom line is this: it's never been easier to get really productive, and increase our customer base. Here are the WordPress themes you should look forward to in 2015.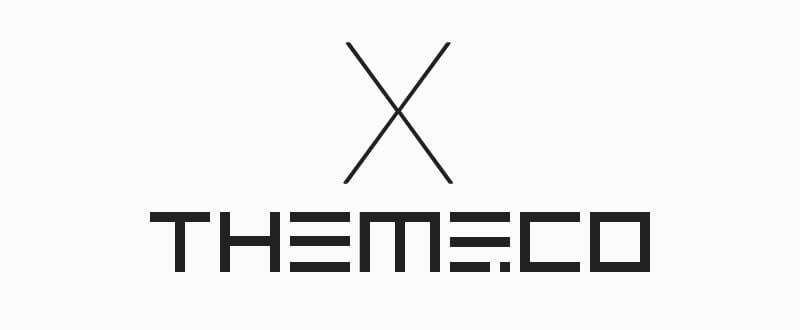 Let's kick-start the list of notable themes with the most *featuristic* of them all. X Theme is anything but ordinary. Instead of delivering a template like most themes, it offers several complete designs that can be worked into unique-looking websites. Hence, their tremendous appeal.
The Stacks are going to be augmented, but for now users can delight in Integrity, Renew, Icon, and Ethos. There are sharp differences between the four existing Stacks. Also, it's very easy to customize each of them with X Theme's real time editor.
Demos, videos, and a reactive customer service help users make the best of X Theme. There are 30+ demos to speak of, and Themeco announced that they'll be updating them soon - and introduce some new ones.
For the 3.0 release, Themeco fashioned 15 creative Extensions that are set loose after each valid purchase (for free!): MailChimp Integration, Video Lock, and Visual Composer (about to be enhanced), just to name a few. You won't believe how useful they all are. Prepare to be wooed by even more interesting features in 2015.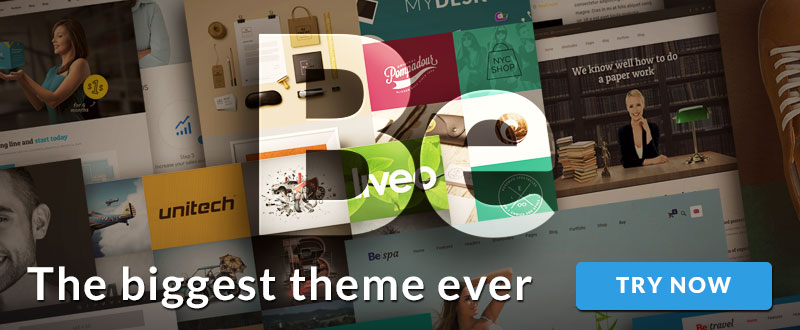 BeTheme is no less versatile. The first thing you'll notice is that the developers from Muffin Group allow for three ways to build web pages with the theme. They've integrated Visual Composer, so you can feel comfortable creating websites if you're used to working with this plugin. Alternatively, you can use the Muffin Builder, or take the route of shortcodes (200) for the same purpose. The choice is yours.
Creative freedom is a given with this WordPress theme. BeTheme helps designers construct a different layout for every single page, so it all boils down to your vision for each type of project.
Users are entitled to more than 75 demos, which can be installed with a click. They also get weekly updates from Muffin Group, as a rule. Last but not least, BeTheme is compatible with plugins like MailChimp, Contact Form 7, Yoast, bbPress, and WP Mobile Detect.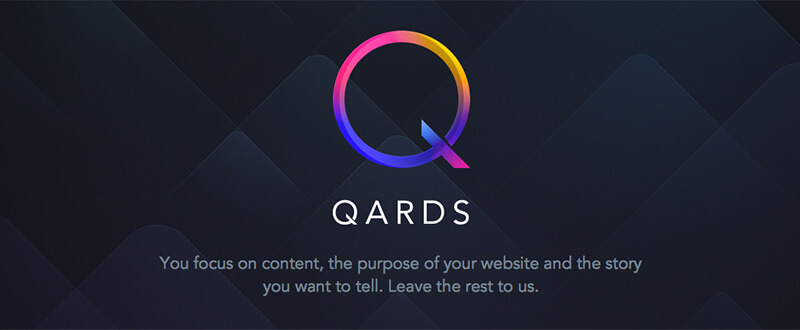 Next, I would like to take a break from the onslaught of elite themes, and guide your attention to a very smart solution for building WordPress websites. Qards is a design page plugin, and not a theme. You can, however, use it to *hack* any theme you've already installed. The very meaning of that word is to discover new ways, which improve and simplify an existing state of affairs. And that's exactly what Qards does.
With Qards, you get to take your mind off coding completely, and choose to mix some ready-made cards that are cross-device responsive. Basically, you need only upload the actual website content, and Qards will take care of the rest. You can also modify every individual card, using a simple in-line editor.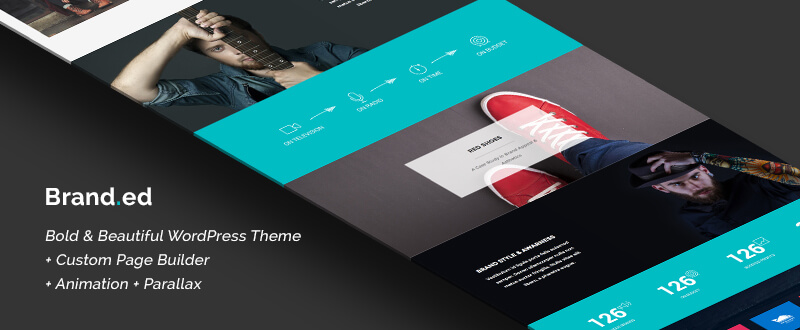 It goes without saying that responsive themes are a standard requirement in 2015. You can see that's true for Brand.ed as well. This theme is grounded in fully responsive design. Yet, the reasons why it stands out in the sea of WordPress themes go beyond that.
First of all, the custom page builder helps users come up with their desired page layouts at lightning speed. Part of the credit for designing so quickly goes to a live preview function. Brand.ed also includes an Icon set, and unlimited color options.
Even further, Brand.ed unlocks a wonderful horizontal parallax effect that comes in extra handy when you're creating portfolios. And speaking of portfolios, you can always construct a fabulous content slideshow with the Revolution Slider plugin.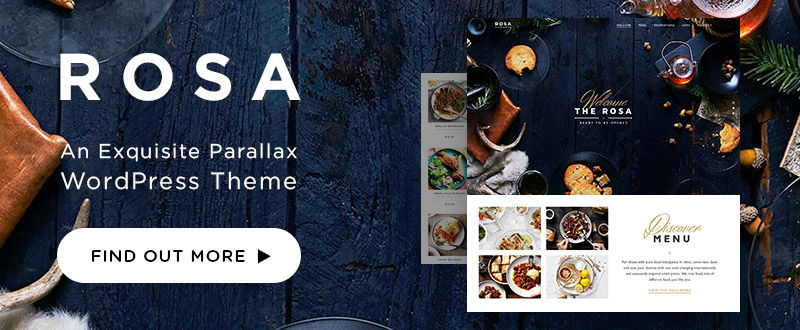 Parallax websites are definitely gaining momentum in 2015. They simply never fail to create a mesmerizing user experience. There are certain themes that take advantage of that benefit. For instance, Rosa is associated with the parallax technique by definition.
The primary purpose of this exquisite theme is to help designers create fantastic websites for pubs, restaurants, clubs, bars, coffee shops, and bakeries. That's because it enables OpenTable reservations, gorgeous menus with typography animations, and full-screen image galleries. However, you can also use Rosa to carve beautiful portfolio and photography websites.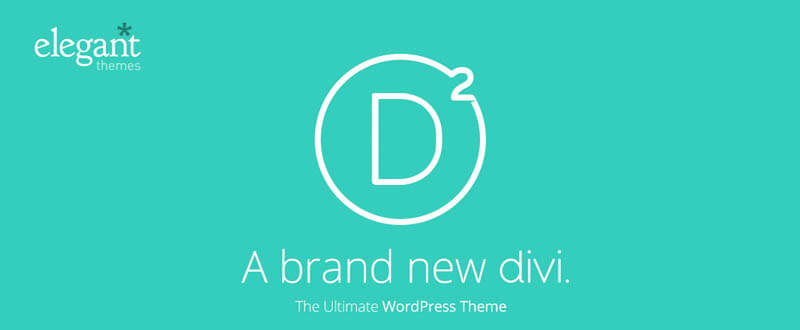 Divi is the brainchild of Elegant Themes. It's been praised senseless, and so it earned a place in our selection of advanced WordPress themes at the beginning of 2015. What makes it special, you may wonder?
Well, I could start by mentioning the Divi modules and their built-in custom CSS boxes. They give you complete control over your layouts. What is more, Divi offers a series of ready-made layouts that you can use as foundation for your own designs.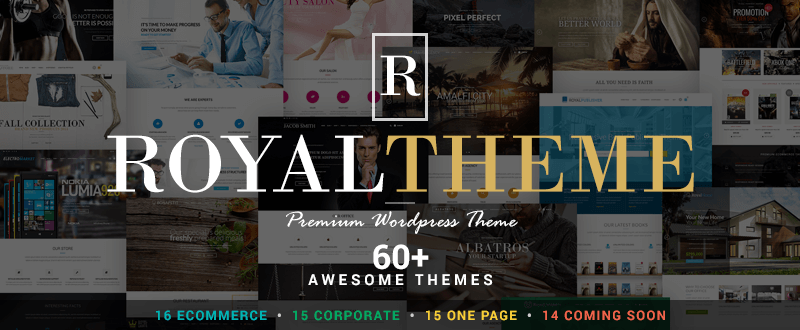 Moving further on the list of great WordPress themes to work with this year, let's make a stop for Royal. You'd be hard pressed to find a template that is easier to shape around your heart's content. And it's fit for any purpose, really.
The time frame for creating a website with this theme can be as small as 10 minutes - due to its Installer feature. Royal includes 8theme widgets and shortcodes, along with a practical Page Builder, a Megamenu feature, and the Revolution Slider plugin.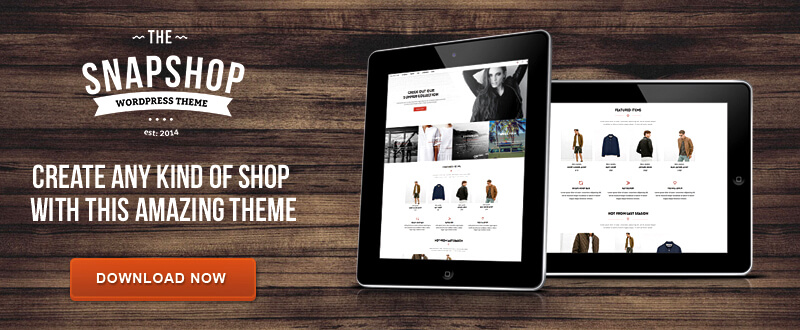 E-commerce projects are very much in demand. You probably heard about SnapShop, by now. This theme is destined for web stores of all shapes and sizes. And truth be told, is has every standard and advanced feature that you could possibly need.
SnapShop comes with pre-installed WooMapper, allowing you to add pins to your product images, and Product Filter, which allows you to filter out products. You can opt for product preview in the style of Pinterest, and for animated 'add to cart' notifications.
Besides, you can also show off the shop logo during curtain page transitions. While a page loads, you may wish to grab the opportunity to pop-up a newsletter opt-in form. There's a lot you can do with Snapshop in 2015.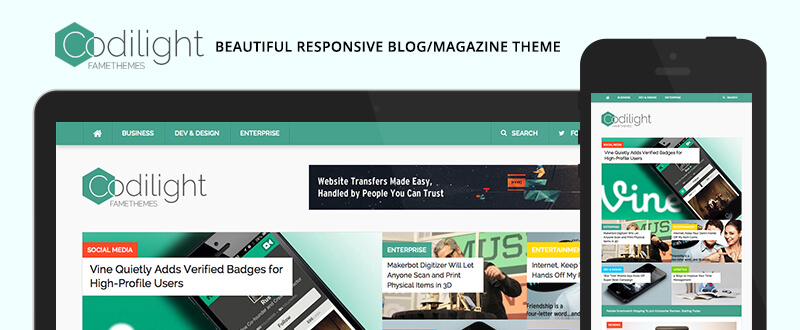 My next suggestion is also going to prove useful for your WordPress projects throughout this year. Codilight is a great sidekick if you have to design online magazines. For starters, its modern and sophisticated design is ideal for your needs. Enjoy crafting websites that post technology, reviews, and products articles. Indeed, you are going to love the built-in review system created by FameThemes. 
You can rest assured knowing that Codilight is coded with the latest HTML5 and CSS3. On top of that, you never have to code anything yourself. The theme option panel offers complete control and absolutely no hassle.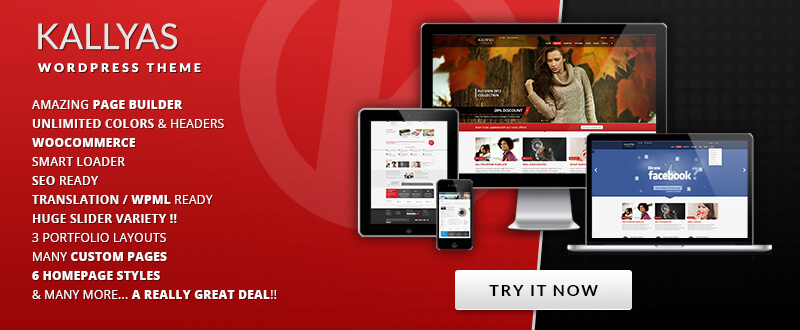 Yet another spectacular theme that you can turn to for online shops (and not only) is Kallyas. It is coupled with heavy documentation and a dependable customer support, so you won't have any trouble with it whatsoever.
Kallyas is built with HTML5 and CSS3, not to mention that is leaves plenty of room for customization. You are at liberty to add any color that you want, and install any language. Plus, you'll love the custom shortcodes packed with this theme.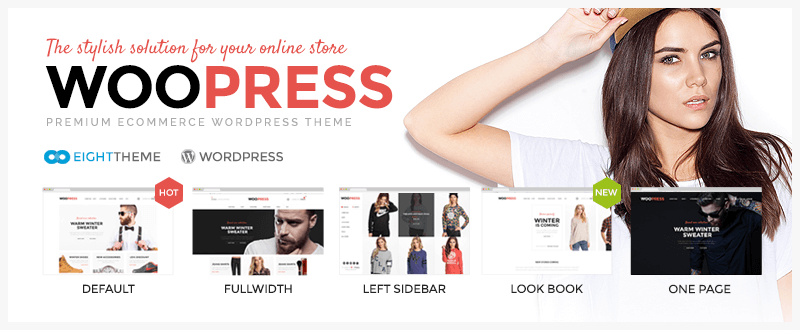 WooPress is 8theme's specific solution for vendor websites, and it's worth giving a try sometime this year. One of the main strengths of this template is the fact that it's always in tune with the latest trends. Furthermore, it's elegant and neat in terms of design.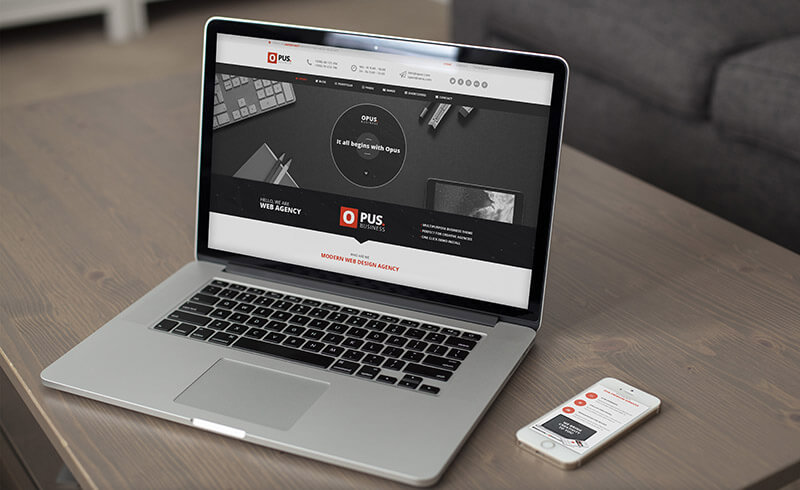 You might also benefit from enlisting Opus for some client projects. It's complete with a WYSIWYG page builder that helps you operate like *quicksilver*. Feel free to use it for WooCommerce, blog, and portfolio websites. Opus has over 100 shortcodes in store for users, and includes the popular Parallax background option.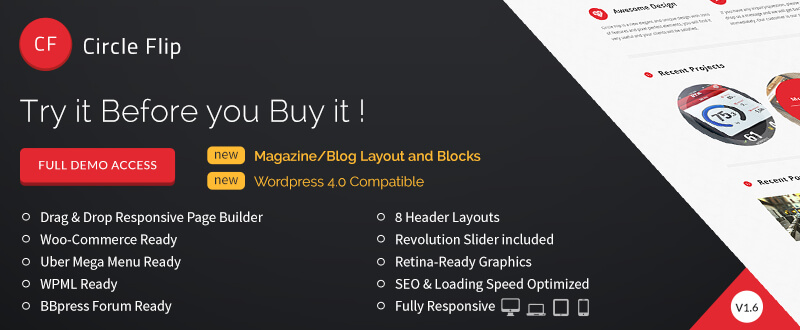 How about using a universal theme that draws on elements of flat design? Circle Flip may just be exactly what you need. It starts by offering 9 pre-established home page layouts for business websites. The completed layouts can be enlisted via one-click demo installation. The drag-and-drop page builder has over 30 blocks, and all PSD files are included.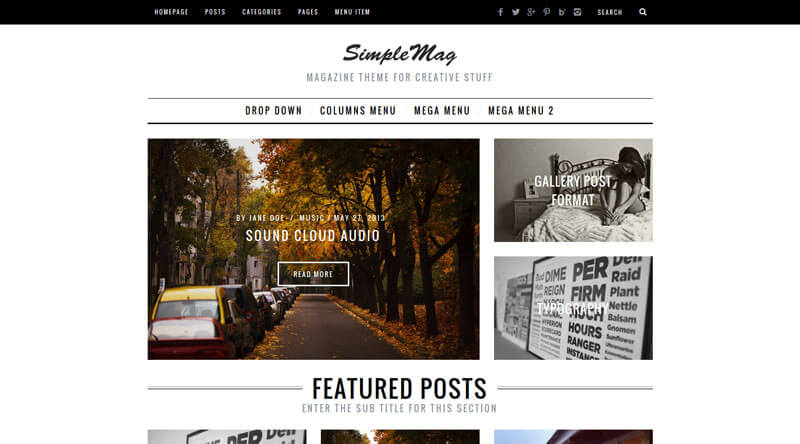 It's time to bring to your attention a theme that is meant for magazine and news blogs. As the name clearly points out, SimpleMag comes with a very smooth process. You can take your pick from four different layouts to use for home page and category pages: Masonry, Grid, List, or Classic Blog.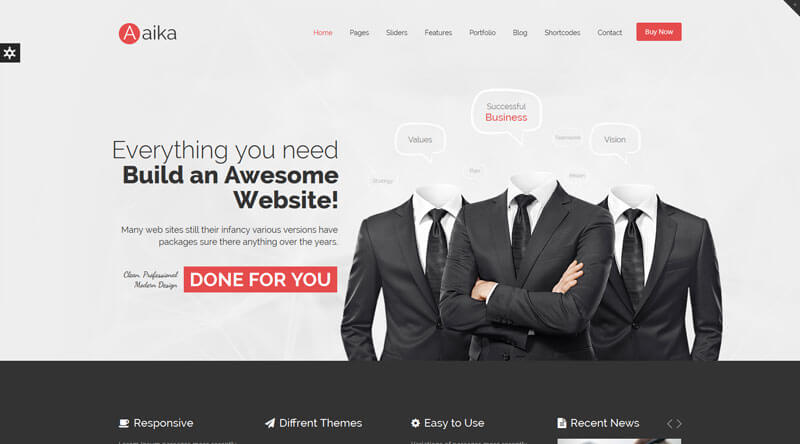 The last piece of the puzzle is Aaika, a recently spawned theme. You can give it a shot anytime, since it greets you with 18 different home page variations, 10 different header variations, and 5 footer variations. It is said to have an uncanny attention to details, and to assist the creation of business websites with flying colors.
Thank you for joining me on this joyride with the most promising WordPress themes at the beginning of 2015. Is there anything you would like to add to this list? Or, do you feel like sharing your experience with any of the aforementioned themes? I'm looking forward to reading about it in the comment section.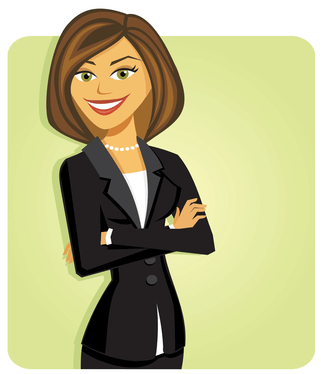 About Kate Dagli
Kate enjoys writing roundups for web dev and technology websites. She is currently a staff member of the-webdesigner.co.