Debating Which WP Theme Is Better, Divi 2 Or Salient
Since web design is something people seem more and more interested in, developers have made available an impressive range of products for people to go wild with. 
Nowadays, there is quite a variety of tools and resources that a web designer can choose to make work for his clients faster and more efficient, but today I will focus only on two of these, which happen to be WordPress themes. 
These themes are not just ordinary ones, they are versatile, having the required structure to create a blog, portfolio, a business site or an online store. Have I mentioned that they can be used even if you have no coding skills? 
Divi 2.0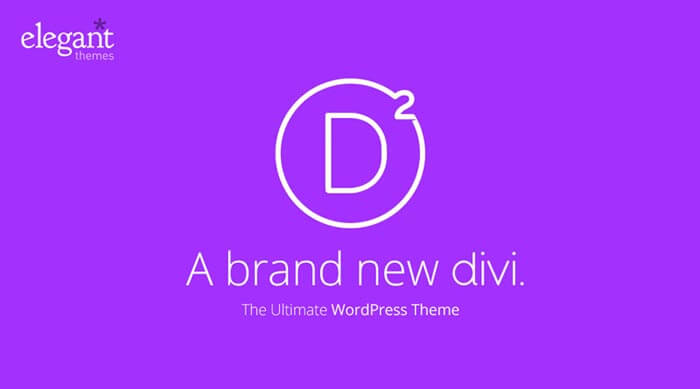 Divi was released by Elegant Themes at the end of 2013, quickly becoming the center of attention in the community. What's interesting about it is that it's easy to use, very user-friendly, but elegant and professional at the same time. 
Its interface, which is called Divi builder, offers a simplistic approach to web design at a first glance, due to the fact that it splits the dashboard in horizontal layers, similar to the header, body and footer. 
But despite its simplicity, it offers a wide range of elements and options, making web design as fun and dynamic as possible. 
If in the first of its version, Divi was focused on what you can do in a page and what functionality it has. Divi 2.0 takes things to the next level. 
There are features like enhanced header, better navigation and a lot of layout options that will make it easier for people to create an awesome website.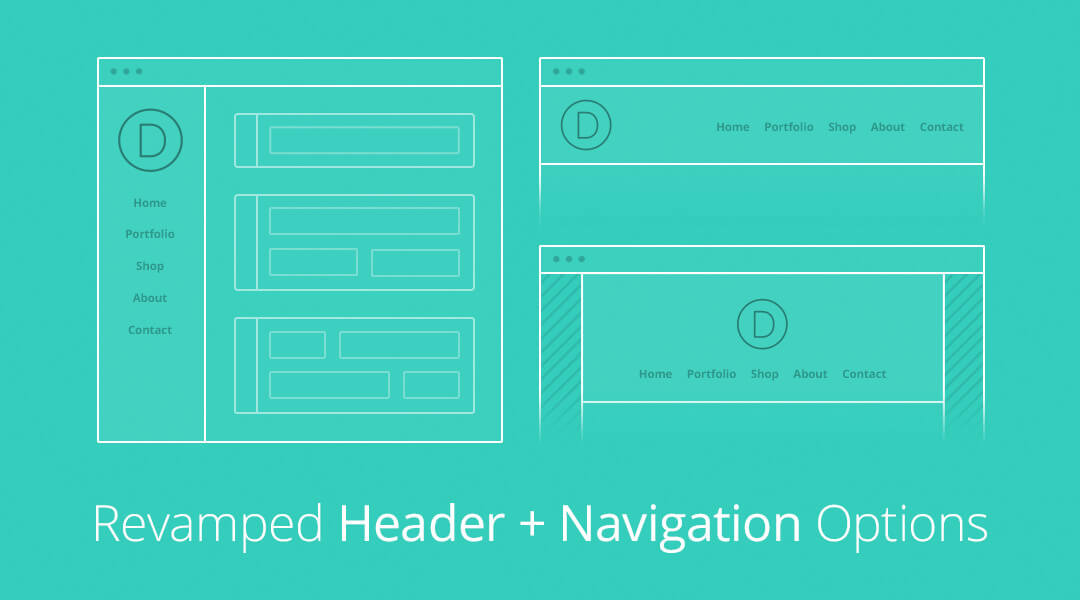 Once the user decides on the aspect, shape and size, modules can be added, that are very similar to the widgets found in WordPress, but more customizable and dynamic than their predecessors.
It's as if you are able to customize every single brick of a wall. You can do almost everything by the drag'n'drop technique, also having a varied amount of layouts to choose from, making your e-store or blog easy and fun to build from the ground up. 
It comes with 10 pre-made layouts, that you can modify as you please. And if not, you are always able to build everything from scratch. All the layouts are compatible with every single type of device the market has to offer, including mobile devices and software.
The price is more than reasonable. For $69 you get a total of 87 themes + full technical support and updates.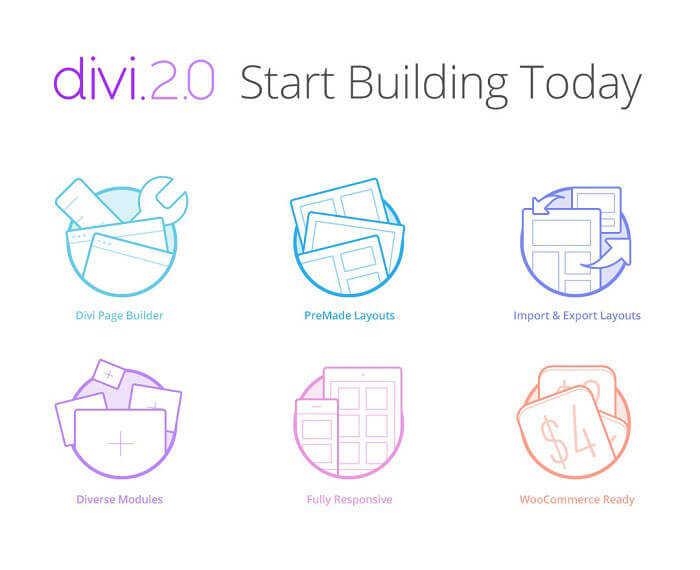 Salient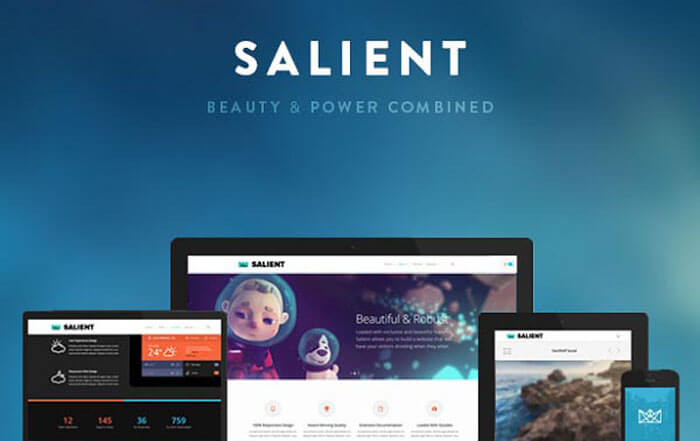 Salient is an eye-catchy theme, quite good-looking. It's very dynamic and responsive, and since  it supports Woo Commerce, it seems ideal for freelancing work. 
Like most of its competitors, it's a theme very pleasant to the eye, very manageable. And really worth mentioning is that it comes packed with the Parallax home slider, feature I find very useful, since coming across a good sliding plug-in was really a challenge for me.
Another big plus for Salient is the fact that it comes with a big language pack, making it available for everybody that is not fluent in English. So using it would be no problem at all, because you are bound to speak at least one of the many languages it includes.  
Salient, however, offers fewer layouts than Divi (only 8 in number). And to customize it, you are required to add lines of shortcodes. But they offer tutorials for support in both video and written format.
But as mentioned before, it's really good-looking, and the customer support service better the average. As far as themes go, you don't get a range to pick from, you get only one for $55.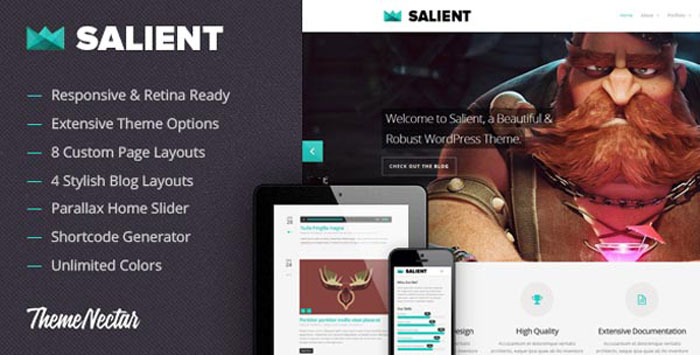 Conclusion
The two are a couple of the best themes available for people that are looking to build fast a steady and reliable website. They are both versatile on all sorts of domains, but Divi is easier to use, more user-friendly and runs more smoothly (at least for me), without overcharging the processor.