Create Any Type Of Website With These Multi-Purpose Themes
We have selected what we believe are the very best multipurpose WordPress themes on the market today. Our list contains a number of best sellers, several newcomers that are proving to be highly popular, and a few themes that are ideal for creating the types of websites they are oriented toward. Most of these themes contain the more popular website building and customizing features, although a few have features that are unique to a particular family of themes.
Look more closely into any of these themes you find to be of particular interest, and view one or more or the demos offered. A few of these theme's authors even invite you to try before you buy. In any event, we hope you find what you are looking for.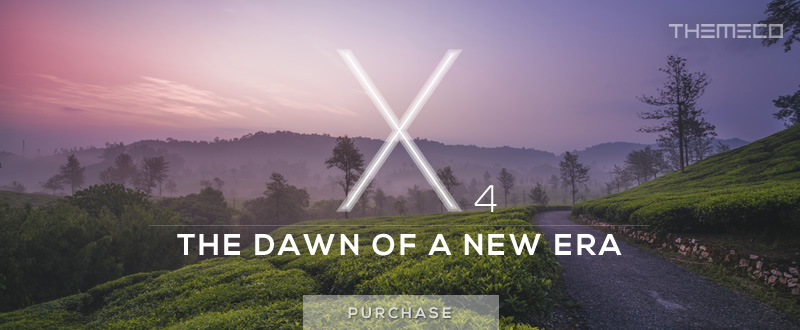 X Theme sets the standard for WordPress themes, and with its imminent Version 4 release, the bar is expected to be raised even higher. Like all premium themes, each new upgrade tends to include a surprise or two in addition to the usual improvements and fixes. The excitement this latest version is generating, is due in large part to an incredible new front end page builder which is claimed to be not only extremely user friendly, but possibly the fastest page builder on the planet today, and features a large and diverse selection of elements that are constantly being updated and supported by Themeco. X is Themeforest's all-time fastest selling theme. It is considered by those who should know, to be the most versatile multipurpose themes on the market.
If you have been waiting for the release of Version 4 before you purchase X, there is really no need to do so. If you purchase X now, the updated version will be yours for free, as will subsequent updates, along with the world-class support that will be made available to you.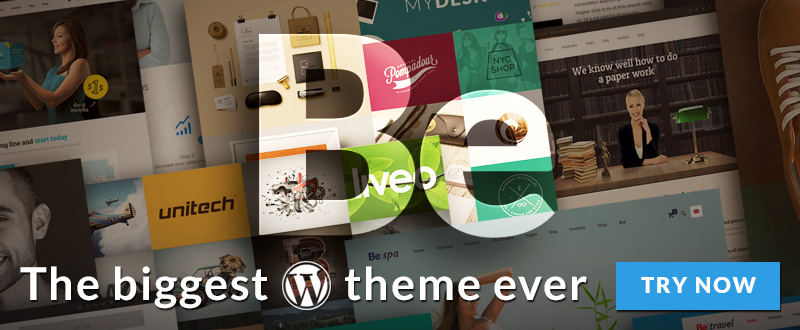 With its more than 100 pre-made layouts, Be Theme is the biggest multipurpose WordPress theme on the marker today. There is not even a theme that is a close second. Bigger does not always mean better, but when you have this many ready-to-use, pre-made layouts at your fingertips, looking elsewhere for a theme does not make a lot of sense. It is not only the number of layouts that make Be a premium theme. Its super-clean code, page building speed, ease of use, and flexibility, each have a great deal to do with making this theme a genuine favorite. If you are unable to find a layout that is not to your liking, which is rather unlikely, Be has the tools you need to quickly and easily make your own. Although this is definitely an all-purpose theme, it is an ideal choice for building a highly professional-appearing website for yourself or your client.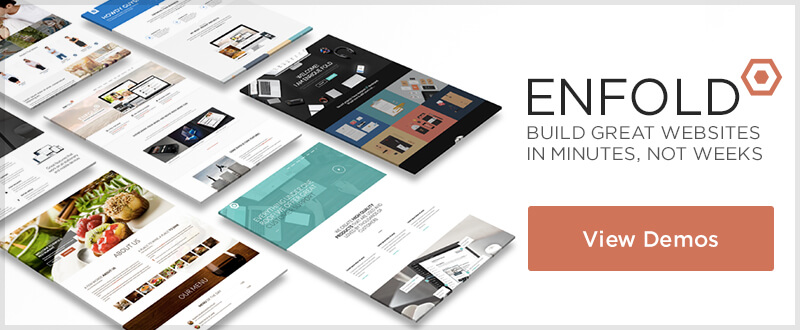 No matter how hard you look, you won't find a Themeforest multipurpose theme with a higher rating than Enfold. Choose a demo, note the features you like best, and then choose another demo and do the same. You can combine features from several demos, and include all of them in a single installation. Not many themes offer a feature like that. The point is, Enfold is a premium theme no matter how you look at it. The super-fast and super easy drag and drop page builder alone gives you your money's worth. As an all-purpose theme, it can more than hold its own against any competing multipurpose theme on the market today. It you want to see where Enfold really shines however, see what this WooCommerce compatible theme can do when it forms the basis for creating a professional or business-oriented website.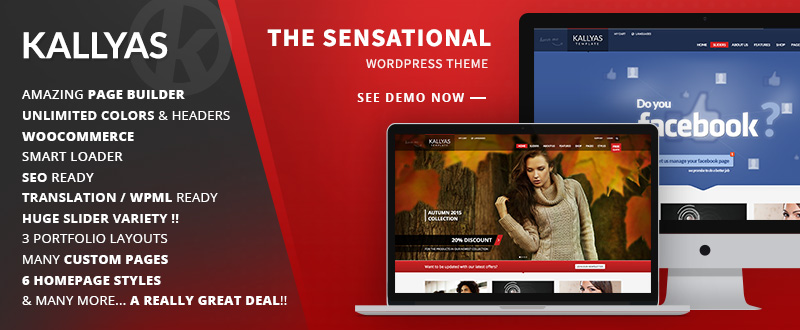 Kallyas is Hogash's flagship multipurpose WordPress theme. It is one of the Themeforest's best sellers ever, and it has been used by more than 13,000 clients to power over 14,000 websites! Those statements alone say a great deal about the high quality and overall usability this theme brings to the table. Its features include more than 10 slider variations, a drag and drop page builder, and multiple portfolio options. Kallyas is multipurpose oriented, but its integration with WooCommerce, and its WPML compatibility makes it an especially appealing choice for use in Ecommerce applications.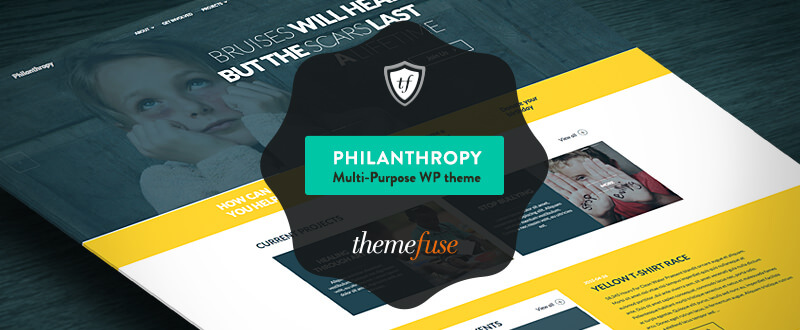 If a non-profit or a charitable website is in your plans, or among those of your client; there is no need to look further. Philanthropy has all of the features and elements that you would likely ever need, readily at hand. This ThemeFuse theme comes packed with modules that tend to lead you through the design process. Give the Philanthropy demo a free try, and then check out a few of the 30+ other ThemeFuse products, many of which, like this one, are oriented toward a special use.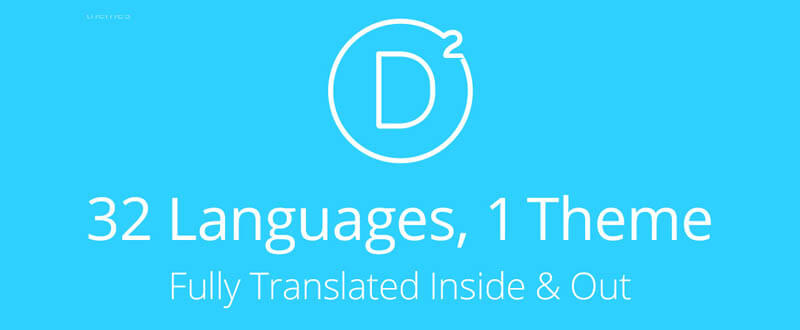 The creators of Divi decided they wanted it to become a theme that would allow anyone to build anything, no matter what corner of the world they were located in. Following the example of WordPress, this popular theme's authors took the time to translate it into 32 different languages, including the all-important RTL support feature. Divi was already one of the most popular WordPress themes on the market because of its drag & drop page builder, and its excellent selection of 20+ custom, pre-made layouts. Now, with its newly initiated global outreach, this all-purpose theme has become more popular than ever.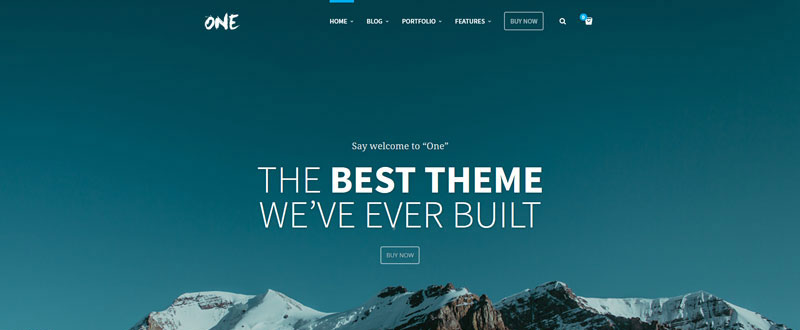 One is a WooCommerce ready, all-purpose theme, but the primary intent behind its creation was to build a portfolio-oriented theme, something the developers have done, and done well. It features a new page builder that can place and manipulate up to 16 different types of blocks. Other features include support for full-width slideshows, photo albums and galleries, and a multiplicity of layout background and overlay management options. Updates introducing new features are relatively frequent.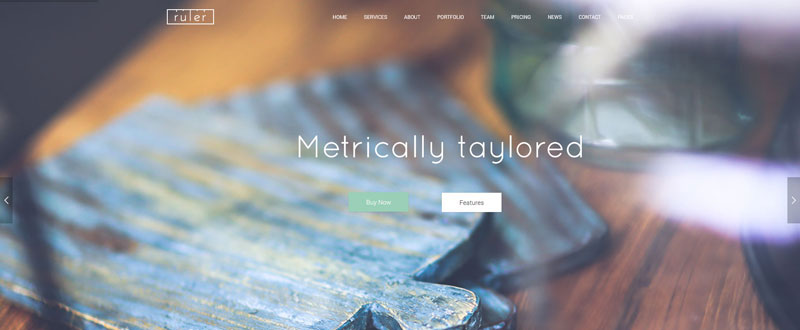 Ruler is a multipurpose Onepage WordPress theme that is especially well-suited for use in creating a corporate website, a photographer's website, or a designer's portfolio. Its strength lies in its portfolio features, which include image, YouTube video, image slide, and audio iFrame portfolio post types; but there is a long list of other useful features as well. Ruler uses Twitter's Bootstrap 3, and it is cross-browser compatible, Responsive, and Retina ready.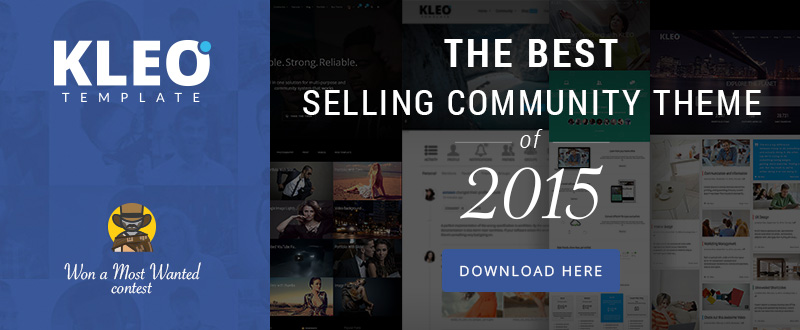 KLEO is by far the best selling social network multipurpose theme of 2015. It has in fact been a best seller since its initial launch. This popular WordPress theme can easily be integrated with Facebook and the BuddyPress social networking plugin. You will discover that there is practically no limit to the variety of community features you can incorporate into your website. Using KLEO as your theme also makes publishing blogs, creating online shops using its Ecommerce-friendly features, or showcasing your portfolios, easy and straightforward tasks.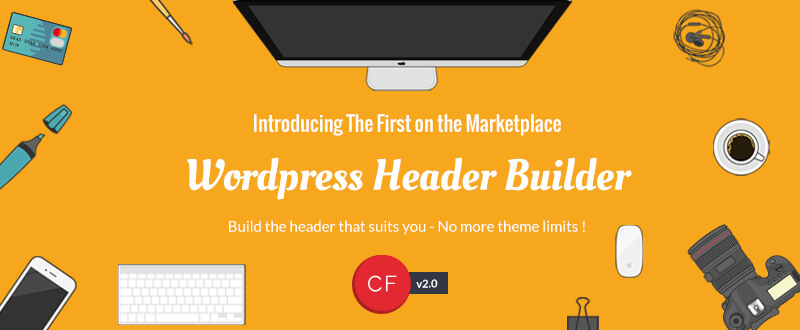 Circle Flip is a WordPress responsive multipurpose theme with a twist. No matter how powerful the features of most of the themes on the marketplace today can be, creating precisely the header you want with most of them can often give you a headache. This theme has added a unique drag and drop header builder to its toolbox of other equally impressive features. Trying to create a header that is "close enough" is a thing of the past. Circle Flip has also added a new travel layout to its first-rate collection of layouts. One of its best features? You can try it before you buy it.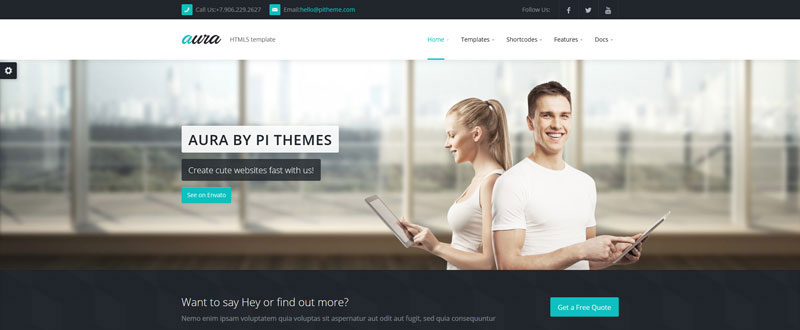 Aura is an all-purpose, multipurpose WordPress theme featuring a multiplicity of headers, footers, blog layouts, and portfolio layouts. Of particular interest is this theme's modular structure, which turns on the most frequently used components by default. This is a feature that can be particularly benefit beginners. Advanced users can override the defaults as they choose. Aura could be a good first choice for the novice who is looking for a multipurpose theme.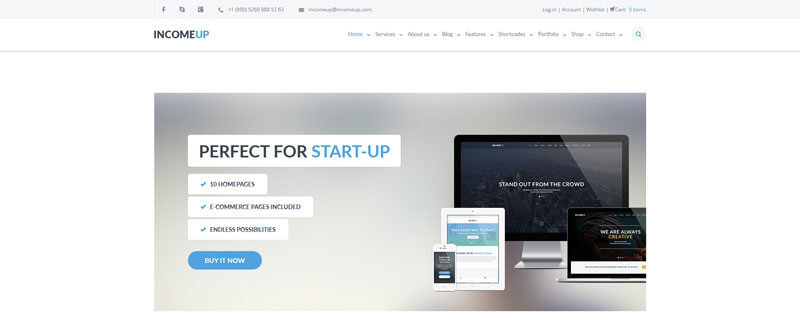 IncomeUp is an agency-oriented multipurpose theme. You will find Agency, Creative, Corporate, Shop, and Landing pages among its selection of HomePage demos. This theme's shop pages are Ecommerce ready. All you need to do is upload your products and you are ready to go. IncomeUp is compatible with WooCommerce2.3x and WordPress 4.2, and it is cross-browser compatible as well. Features include large selections of Blog pages, shortcodes, and portfolio types.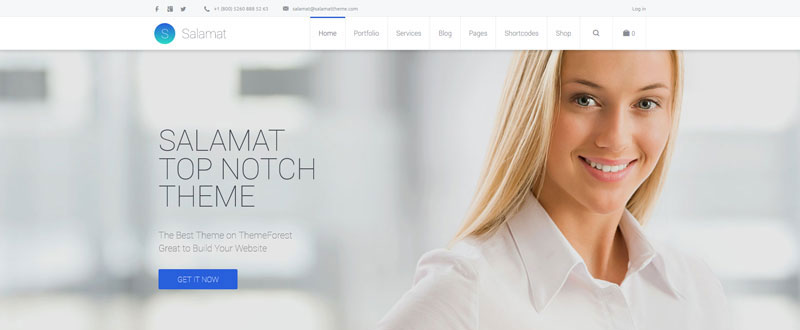 Salamat is another agency-oriented multipurpose theme. Its author's claim it to be an ideal choice for a startup company's website, as it features an excellent collection of elements to support the design and creation of product or service landing pages. Salamat is 100% Responsive and Retina Ready. The core features of this Ecommerce-ready theme include a drag & drop page builder plugin, and Revolution Slider.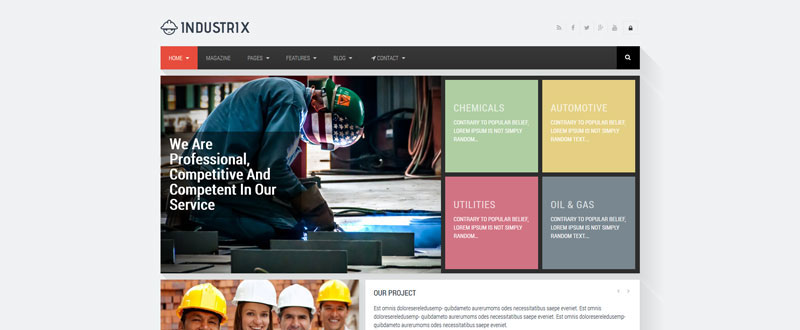 Industrix is an HTML5/CSS3-powered multipurpose theme whose strength lies in its featured corporate pattern, which lends itself to the creation of business-, corporate-, and industrial-oriented websites. This WordPress theme can however be used to create any type of website, as its principal features include a 1-click demo installer, Visual Composer, a Visual Shortcode Editor, easily modified skins, and a Redux Theme Options template.
Ending thoughts
This list features a nice selection or all-purpose themes, several themes that are business oriented, a non-profit theme, a pair of agency-oriented themes, and one that appears to have been created with the beginning user in mind. The more popular and highly rated multipurpose themes are featured as well.
Every theme in this selection is a high-quality product, and we hope you have found one or two that will meet your needs. Whether you have or not, we invite your comments. The feedback we receive is always helpful in determining what our readers can expect to find in future listings.